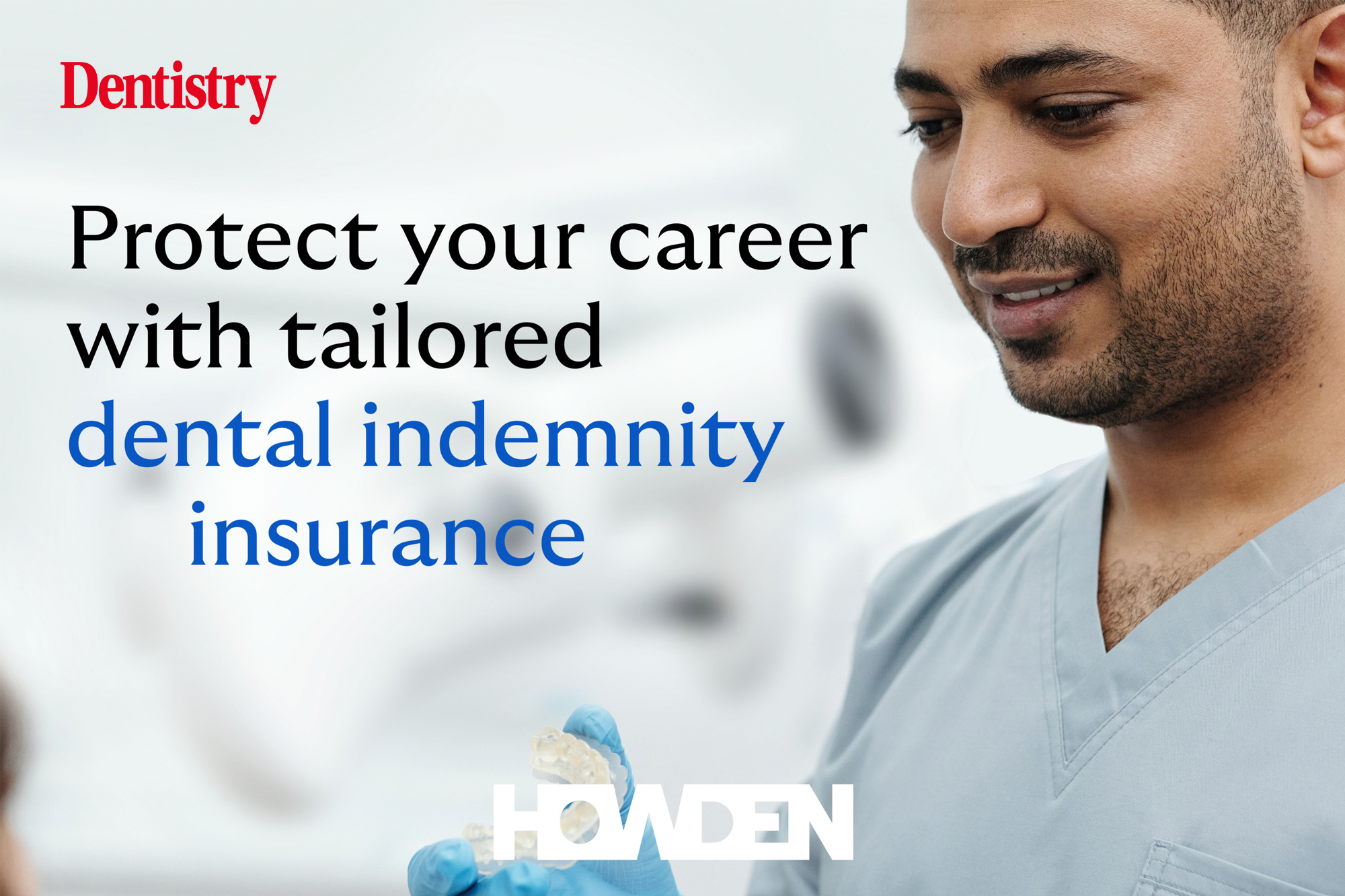 Howden breaks down the top three claims and liability issues that dentists face and how dental indemnity insurance can help.
As a dental practitioner, you will be aware that even with extensive training and due diligence, mistakes can still happen.
Therefore, to minimise the impact of such events and safeguard your professional path, having sufficient coverage based on your needs and career stage is vital.
It is also mandatory. In accordance with the General Dental Council (GDC), all registered dentists are required by law to have professional indemnity or insurance.
However, for many dental professionals, understanding what type and limit of cover needed can be difficult. This makes it hard to ascertain whether they are protected for the stage of career they are currently at.
This brief overview runs through some common claims and liability issues dentists face and highlights why having dental indemnity insurance is so important.
1. Negligence claims
Negligence claims can arise when a patient feels they have received a sub-standard level of care. For example, if they have unexpected need for additional treatments after a procedure.
And even when protocols are followed to the letter, procedure complications may occur.
In both of these situations, having adequate dental indemnity insurance can help provide you with the medico-legal expertise you need, the financial protection of covering the cost of legal fees and damages, and legal representation throughout the claims process.
2. Informed consent disputes
Communication is key in healthcare and the dental industry is no exception.
For example, if a patient felt like they were not sufficiently informed about the risks, benefits and potential outcomes involved before a dental procedure was carried out, they could decide to raise a dispute over informed consent.
To protect yourself from this type of claim, it's crucial to maintain a thorough account of the informed consent documentation prior to the procedure.
Contract-certain dental indemnity insurance can provide you with access to specialist medico-legal advice to help you stay suitably protected.
3. Diagnosis delays and procedure dissatisfaction
Failing to identify a particular oral health issue could compromise a patient's health. This might lead to avoidable additional treatments and overall dissatisfaction. Timely diagnosis and close attention to detail are therefore of utmost importance.
If a patient required a more invasive treatment for an underlying issue that was missed during an initial examination, in this situation, that patient could argue that the delayed diagnosis led to added expenditure and a worsened health outcome.
A contract-certain dental indemnity insurance policy can help protect you against this type of claim. It can also provide the patient with financial protection should they be awarded compensation.
Protect yourself with Howden
Our specialist Dental Indemnity team at Howden offers tailored coverage that protects both you and your patients.
For more information on the types of contract-certain insurance we offer, contact our team.
Alternatively, visit our dedicated dental indemnity page to request a quote and learn more about the benefits of having tailored insurance.