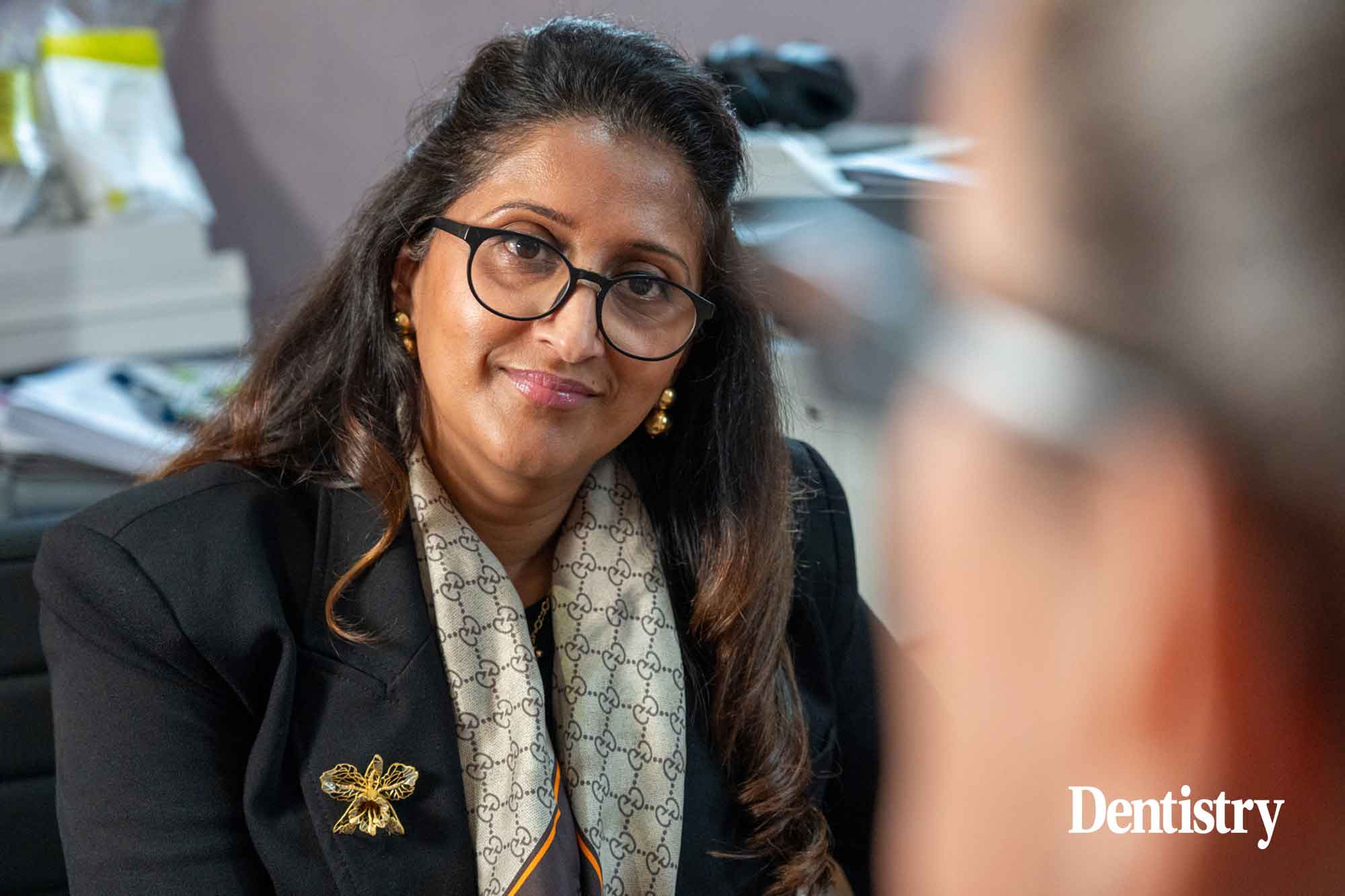 Putting together the pieces: Polly Bhambra speaks to Louise White about her secrets to successful practice management.
Behind every successful practice is a successful practice manager. Running a practice is no mean feat, and one the size of Treetops Dental Practice certainly takes somebody special. Luckily for us, Louise has been working at Treetops for a number of years now.
With her experience and support, we have excelled and continue to grow. I sat down with her recently to find out what makes a good practice manager and what needs to be in place to ensure she excels at her job.
Hi Louise, can you please introduce yourself and give us your background in dentistry?
Louise White (LW): I'm Louise and I work at Treetops Dental Practice. I have been in the dental industry for a long time now as I started as a trainee dental nurse as soon as I left school, just after turning 16. I worked at the same practice for five years.
During that period, I did some reception training as well and then moved onto another practice within that group before becoming the practice manager there. Following years working in the practice and lots of training, I ended up moving areas and moved down south. After this, I decided I wanted to educate myself more and went on to do a practice manager's diploma.
What made you decide to go for that if you were already a practice manager?
Because I'm driven and I want to be the best I can be – to have the best team and the best practice. So I spoke to the practice owner and said: 'This is the diploma that I'd like to do, are you happy to support me?' He just said: 'No problem at all!'
The course is all hands-on. At that time, you would have to produce a practice manual. It probably took about two years. During the course, we had the opportunity to learn from other people and get some contacts. That was beneficial for the practice because I was able to implement what I was learning. I was lucky to work with somebody who allowed me to implement all these new processes.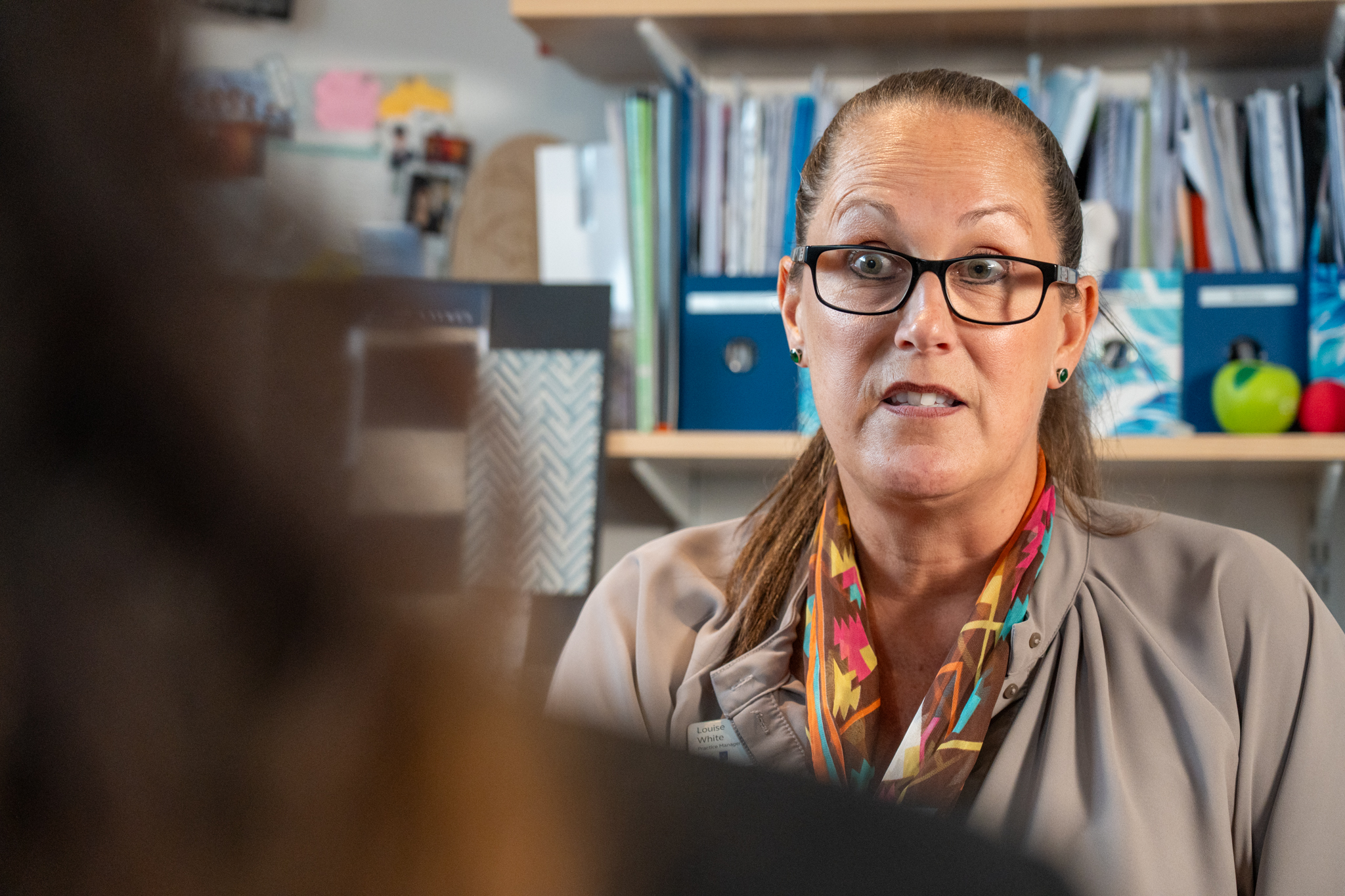 Aspiring practice managers don't necessarily have to undertake this course. Would you recommend it to others?
Absolutely. You can learn certain things on the job, but there are lots of other things that you may not have been accustomed to. You learn how to be more concise in your writing; you learn how to develop a team through looking at different team modules. If you're serious about the difference you want to make to yourself and the practice, it's a must.
Another key area it teaches you is how to communicate with different team members. Treetops is a big practice. Every single person is different. And every single person needs a different type of approach.
It's about learning how to get the best out of people. If I'm asking them to do something, I sit and explain the 'why' first. It really helps with motivation if team members have the context of why what they're doing is important. Then we outline the actions we need to take.
Working as a practice manager, what support do you need from your principal?
You have got to 100% work in unison with the practice owner. If you don't, I always think you have certain team members who will look to divide and conquer.
For example, in our case, I deal with complaints because I've had the training to be able to work with people. But I also, believe in the patient journey in this practice – because I buy in to what you believe as the practice owner, Polly. Then that goes through to the team, which then means we're all on the same page.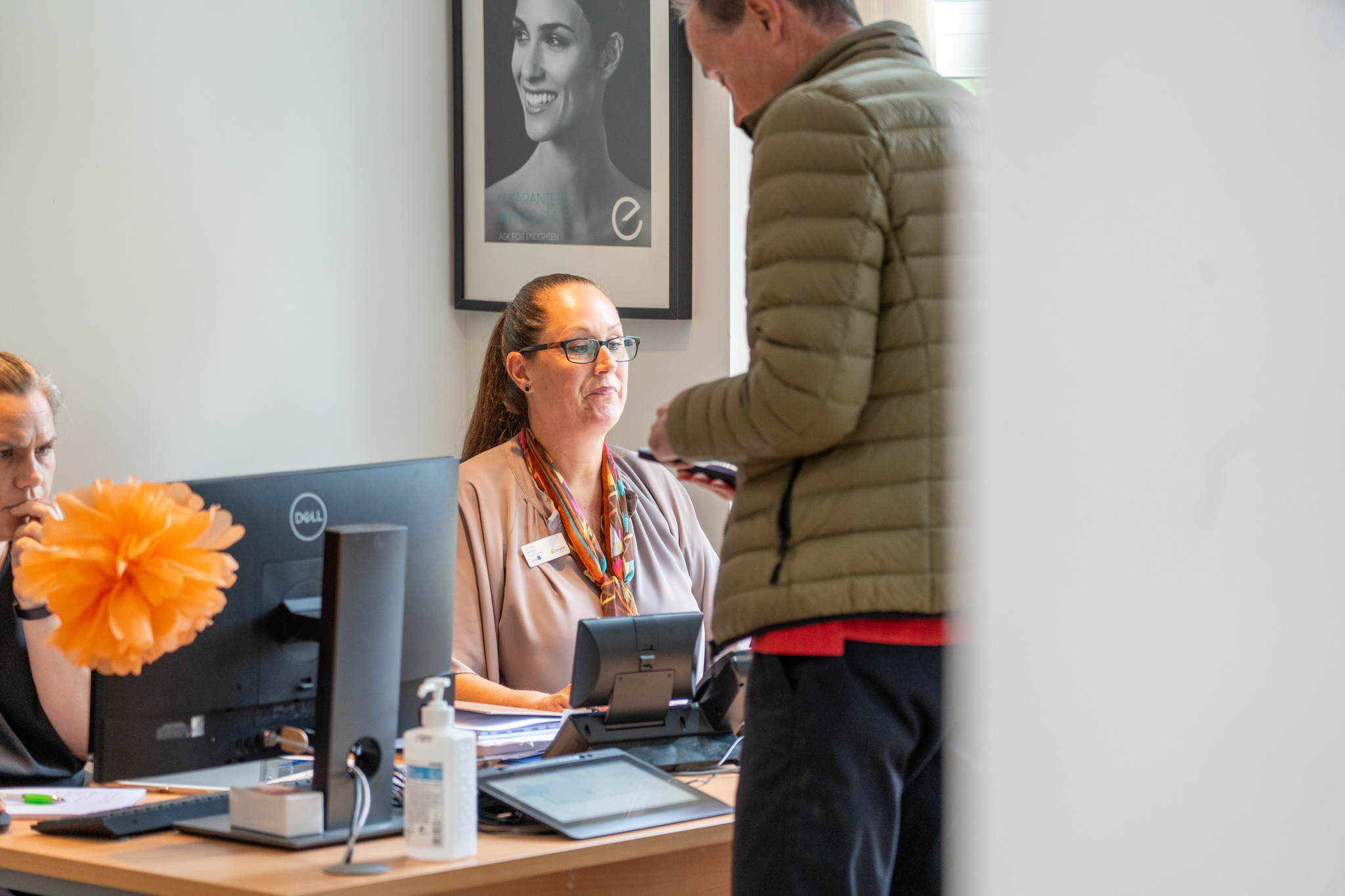 So first and foremost, we've got to believe in the practice owner's vision and they've got to believe in you. I'm very lucky here. You, Polly, have total faith in my ability to be able to deliver your vision through the team we've got. If we've got an issue with a team member and they do try and come through the back door and go directly to you, you just send them back to me. And it's the same message I put across. If there's an issue, there's a single point of contact.
For those thinking about becoming practice managers, or aspiring to become better practice managers, what's the next step?
Go on to a dental practice manager's course. You'll gain so much more confidence in managing your practice. Again, you need to have a principal who will support that. Some practice managers may be stuck in their ways. They may just want to be a practice manager.
For them, remember practice management has changed as well. It's so much more than core responsibilities like making sure the diaries are full, overseeing the wages, doing the rotors and compliance. It's understanding the team dynamics – understanding the clinician's processes, the patients' needs and the team culture is massive. Having said that, people shouldn't necessarily be put off by the enormity of the job. Delegation is an art.
However, with that, you've got to have the right people doing the right job. For example, you cannot have a nurse as a receptionist if it doesn't suit their personality. It's important to cherry pick the strongest team members to carry out certain tasks. That doesn't mean the other members aren't as confident. You just find more appropriate roles for them to fill. For me, to be a good practice manager, you've got to believe in your team.
It's like a jigsaw – every piece is really important to see the overall picture. No piece is more important than the others.
---
This article first appeared in Dentistry magazine. 
Follow Dentistry.co.uk on Instagram to keep up with all the latest dental news and trends.