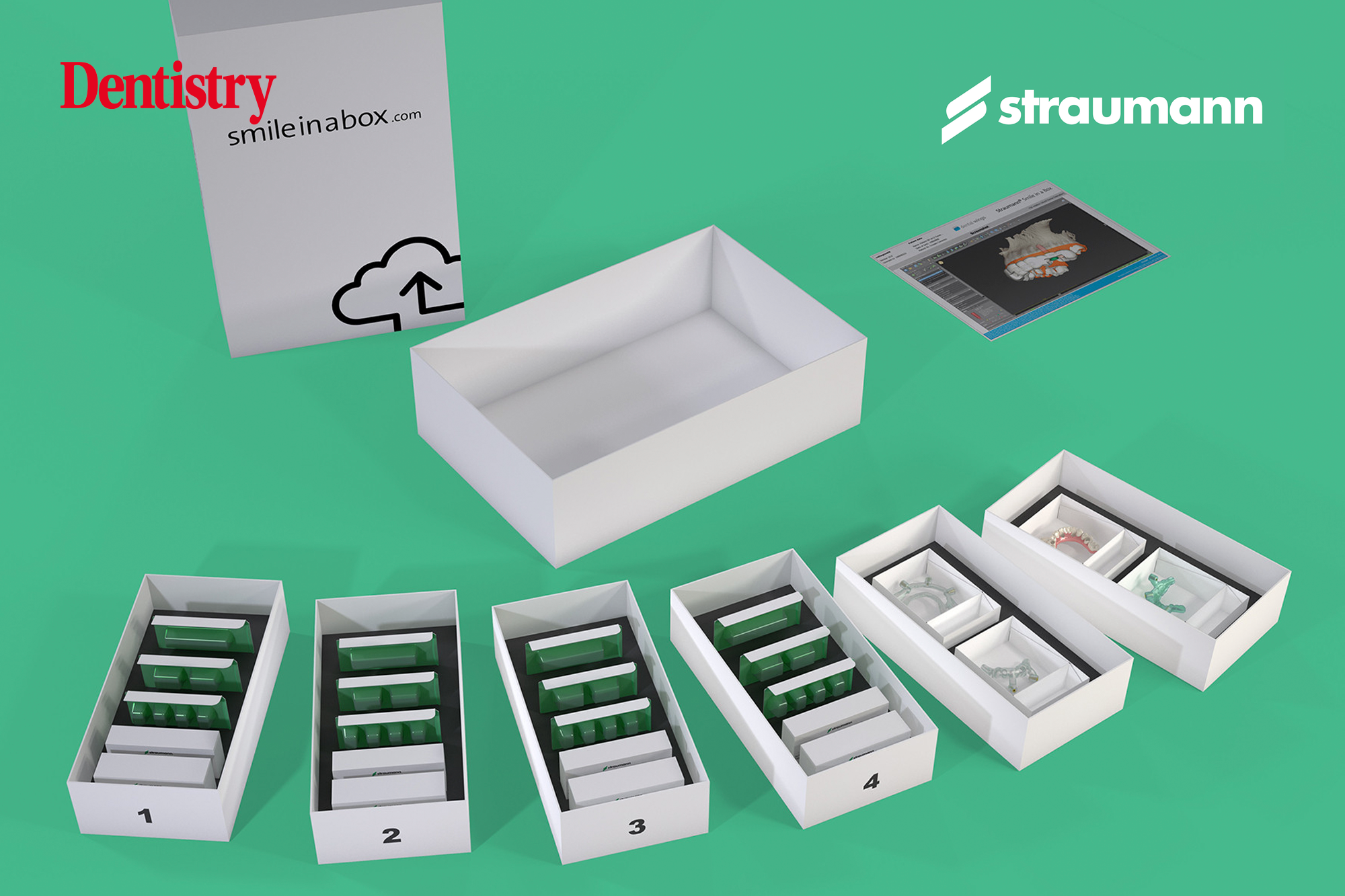 Straumann explains how it's Smile in a Box implant system can improve treatment acceptance through thorough treatment planning and predictable outcomes.
The prospect of undergoing dental implant treatment may feel daunting for some people. This sense of fear and uncertainty about the procedure may put some patients off, even though it offers numerous benefits. Because of this, it is useful to implement workflows that support predictable outcomes and improve patient experiences.
Using up-to-date technology can be helpful as it allows clinicians to provide patients with a clear treatment plan. In some cases, outsourcing aspects of the planning and manufacturing process can create a seamless experience.
Overcoming barriers
Increase confidence in guided implant placement with a predictable workflow and guided surgery. Smile in a Box from Straumann allows you to access a streamlined digital workflow, without investing in additional equipment or software. This means that you can offer patients the benefits that come with a well established Straumann digital ecosystem. All while focusing on patient care and growing your business.
Smile in a Box enables clinicians to reduce chair time. This makes treatment more comfortable for their patients by facilitating immediate protocols. Plus, treatment is more predictable. Treatment plans and surgical guides are ready to go. You will have everything you need to provide high standards of treatment to all of your patients.
A modular solution
As mentioned, Smile in a Box allows clinicians to outsource some aspects of the guided implant planning and manufacturing process. This allows you to streamline your workflows and produce high-quality outcomes. It's ideal for those who are expanding their practice, looking to scale up, and incorporate more digital solutions. But how does it work?
First, clinicians must conduct an assessment and submit their case. To do this, submit the patient's CBCT scan to the Smile in a Box team. Along with STL files of the patient's upper and lower jaws and their bite registration. In some cases, it may also be useful to provide the team with patient photos.
From here clinicians can choose which steps to carry in-house and which to outsource to Smile in a Box. This depends on practice capabilities. Should you choose to outsource, treatment planning will be carried out by the team, based on the case information. You can then review and approve the plan before moving on to the next steps during a live online session.
Customisation
Next, the team can customise the digital designs of your surgical guide and temporary restoration according to the agreed treatment plan. Once approved by you, they will begin manufacture of these unique aspects. This utilises Straumann precision engineering to ensure accuracy and reliability. The team will also ensure that all components needed are ordered and carefully packaged in a single box in plenty of time for treatment.
Finally, everything needed will be delivered conveniently, and clinicians will be able to provide their patients with high-quality guided surgery with immediate placement of temporary restorations. By using the Smile in a Box workflow, you and your patients have the peace of mind that everything needed is available to you on the day.
This will enable you to provide treatment of the highest quality, without needing to invest heavily in additional equipment, particularly helpful for smaller practices, or those expanding into guided implant treatment.
Why choose Smile in a Box?
Smile in a Box allows clinicians to access the highly efficient Straumann digital workflow, to provide patients with treatment of unmatched quality. This means that clinicians and patients can rest assured that their treatment is backed by innovation and research, which enables clinicians to offer their patients reliable and predictable outcomes.
If you provide guided dental implant treatment in your practice, and are looking to expand your digital treatment planning and manufacturing capabilities, consider outsourcing the process with Smile in a Box.
---
For more information on the Straumann Smile in a Box, visit www.straumann.com/digital/en/discover/smile-in-a-box.