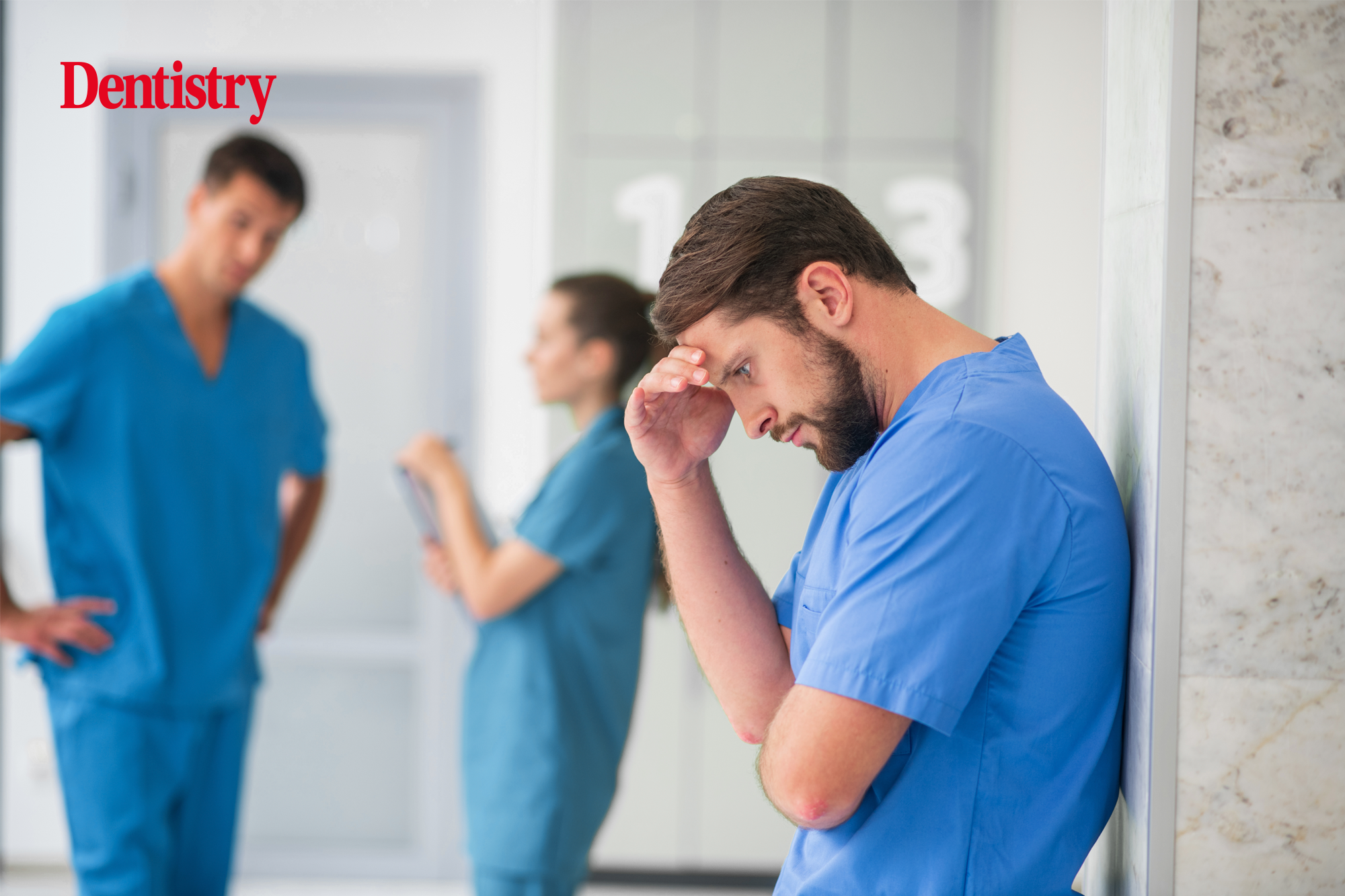 Practice Plan regional support manager Tina Wixon offers some advice on how to ensure conflict within a practice team are dealt with successfully.
It's a truism to say we spend a large proportion of our lives at work, so it's important to be happy there. However, if you have ever worked in an environment where team members are in conflict with each other, you'll appreciate how miserable and energy sapping an experience that can be.
And it's not only the clashing individuals who are affected by this, especially in a small team. Colleagues may feel obliged to take sides, spreading the effects wider.
Put simply, going to work can become something to dread. Poor intra-team relationships also adversely affect productivity and efficiency as co-operation can become part of the collateral damage.
However, some disputes and conflicts are almost inevitable, especially for a small team working in close proximity all the time. Their roots may lie in a number of different reasons.
One of the most common causes of discord is feeling that a colleague is 'not pulling their weight'. The team member may feel that their co-worker is adversely affecting the performance of the rest of the team. It's the role of the line manager, usually the practice manager, to handle the conflict. And, where necessary, to manage underperformance. Although, it goes without saying, it's best all round if this can be avoided altogether.
Act quickly
The key to both preventing and dealing with clashes is to act swiftly. If not nipped in the bud, discord can spread and poison the atmosphere in a practice. Sometimes to the extent that visitors and patients are able to perceive it too.
As soon as you become aware that a team member is underperforming it is essential to act straight away – for their sake and that of the team. Having a factual, non-judgemental conversation with the person involved is a good way to approach things.
If a specific incident has been brought to your attention, it's best to avoid criticism of their actions when outlining details of what has happened. This is important to avoid the conversation escalating or becoming emotionally charged. Stick to the plain facts such as 'you said x to this team member' rather than 'you were rude'.
Actions have consequences and these should be explained to the individual. Poor performance from team members has an effect upon the rest of the team, patients and the business. This should be raised with them. What happened, its impact and what they need to do to meet expectations should form part of this conversation.
It's as important to show them how they can improve/avoid the same thing happening again as it is to highlight that they are falling short of expectations.
Take the informal route first
When it comes to dealing with clashes between team members, opting to deal with things informally is the best first option. Find out what steps they have tried already to resolve matters and ask if they need your help to sort things. This empowers the parties involved to try to find a solution themselves with some guidance from you.
However, that should not be the end of your involvement and you should ensure to check how matters have progressed.
If the parties involved are unable to bring about a resolution by themselves, you will need to get more involved. Individual conversations with each of them to find out the source of the conflict are best. You can then bring everyone together for a discussion. In many cases, this can still be a relatively informal process.
However, if things have escalated it may be that a more formal process is required.
Communication is key
During these discussions, it's important that all parties feel they have been listened to. 'Empathetic listening', which is really listening to each person without jumping in, is a very useful tool in these circumstances.
Reflecting back to the individual using positive re-wording can also be fruitful. For example, you will often hear a negative statement like: 'He never listens to anything I say!'
The reframing of this might be: 'It is important to you that he lets you know that he understands what you are saying.'
This acknowledges the issue but is less overtly critical and provides a more positive emphasis. It can often be helpful to both parties to have their issues reframed.
Clearly defined standards
Being unsure of what is expected of them can be at the root of a colleague's underperformance. And so, it's helpful to all concerned if performance standards are clearly defined from the beginning.
For example, if you expect telephone calls to be answered within a certain number of rings and for colleagues to use a specific greeting, this should be stated explicitly and form part of initial training.
It's worth bearing in mind the 'marketing rule of seven'. People need to see or hear a brand's message seven times before they remember it, so it may be useful to ensure important messages are reiterated within team meetings.
To sum up, by acting quickly and employing clear communication you should be able to handle any internal strife within your team effectively.
---
If you'd like to find out more about how Practice Plan can help your business become more profitable, call us on 01691 684165 or visit practiceplan.co.uk/switch to find out how easy it is to join the Practice Plan family.