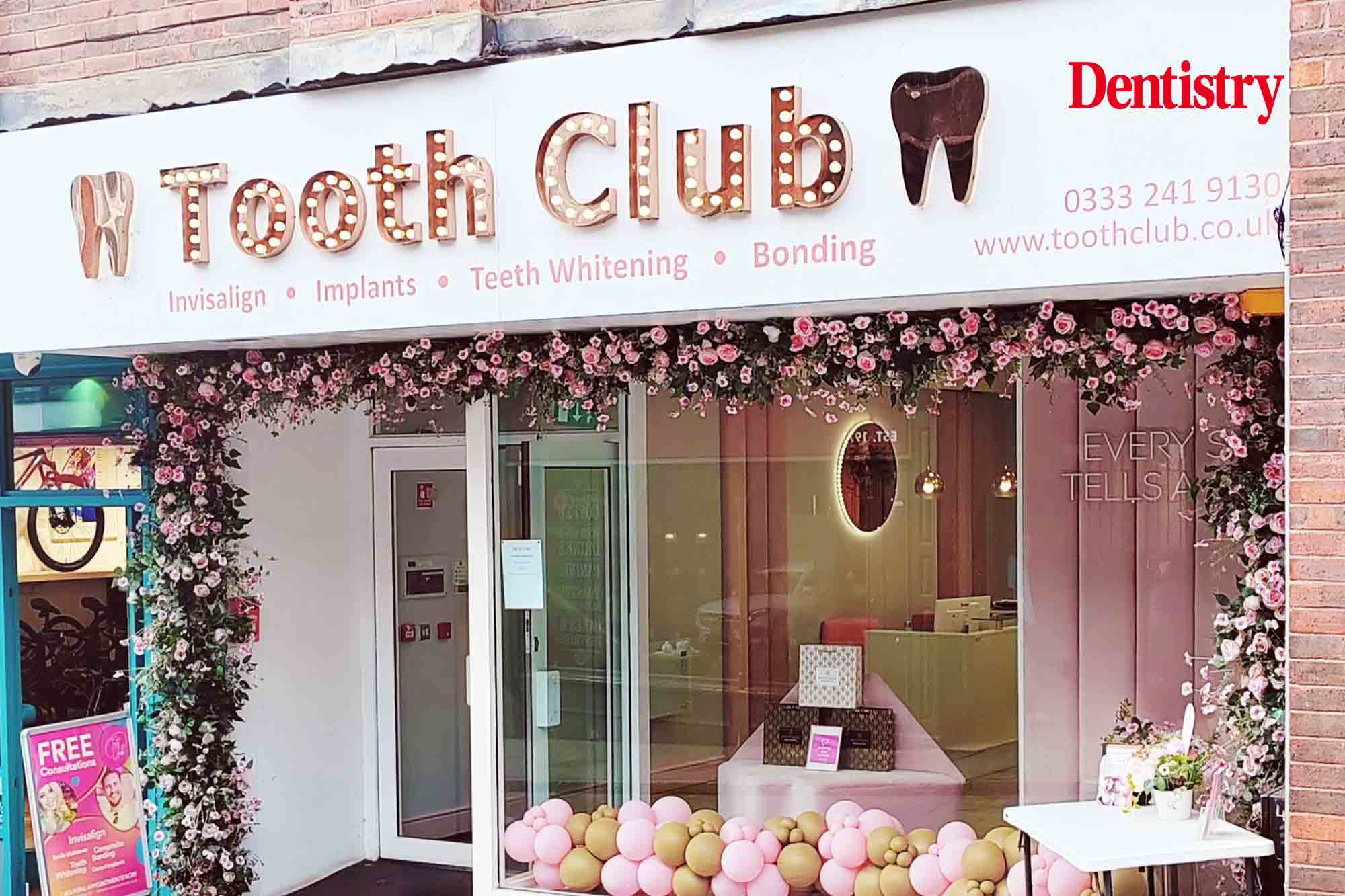 Practice makes perfect: Tooth Club shares the story of creating its 10th ultra-modern dental practice, located in Bishop's Stortford.
Committed to delivering exceptional service through designer clinics and excellent patient care, Tooth Club is an ultra-modern, membership based dental practice, providing patients with a relaxing experience from the moment they step inside.
The Tooth Club team is determined to give patients the perfect smile in the perfect setting, which starts with the glamrous reception. Patients can watch Netflix in the state-of-the-art treatment rooms while receiving treatment from highly skilled dental professionals using cutting-edge technology.
The history
With a vision to provide a dental service like no other, Tooth Club has become a standout player in the continually evolving and highly competitive dental industry.
Founded by chief executive Kunal Thakker, the first Tooth Club practice opened in 2020. The brand was quickly established, with a rapidly expanding network of accessible and affordable dental practices, treating around 30,000 patients in 11 locations across London and the south of England.
With nearly 16 years' leadership experience working in top investment banks, and a history of proven success managing and selling dental ventures, Kunal has aided a seismic movement in patient treatment by abolishing barriers within the dental industry. Understanding the stigma and stress associated with dental visits, every Tooth Club practice has ultra-modern amenities, worldclass dental professionals, and is focused on providing a fun and friendly experience.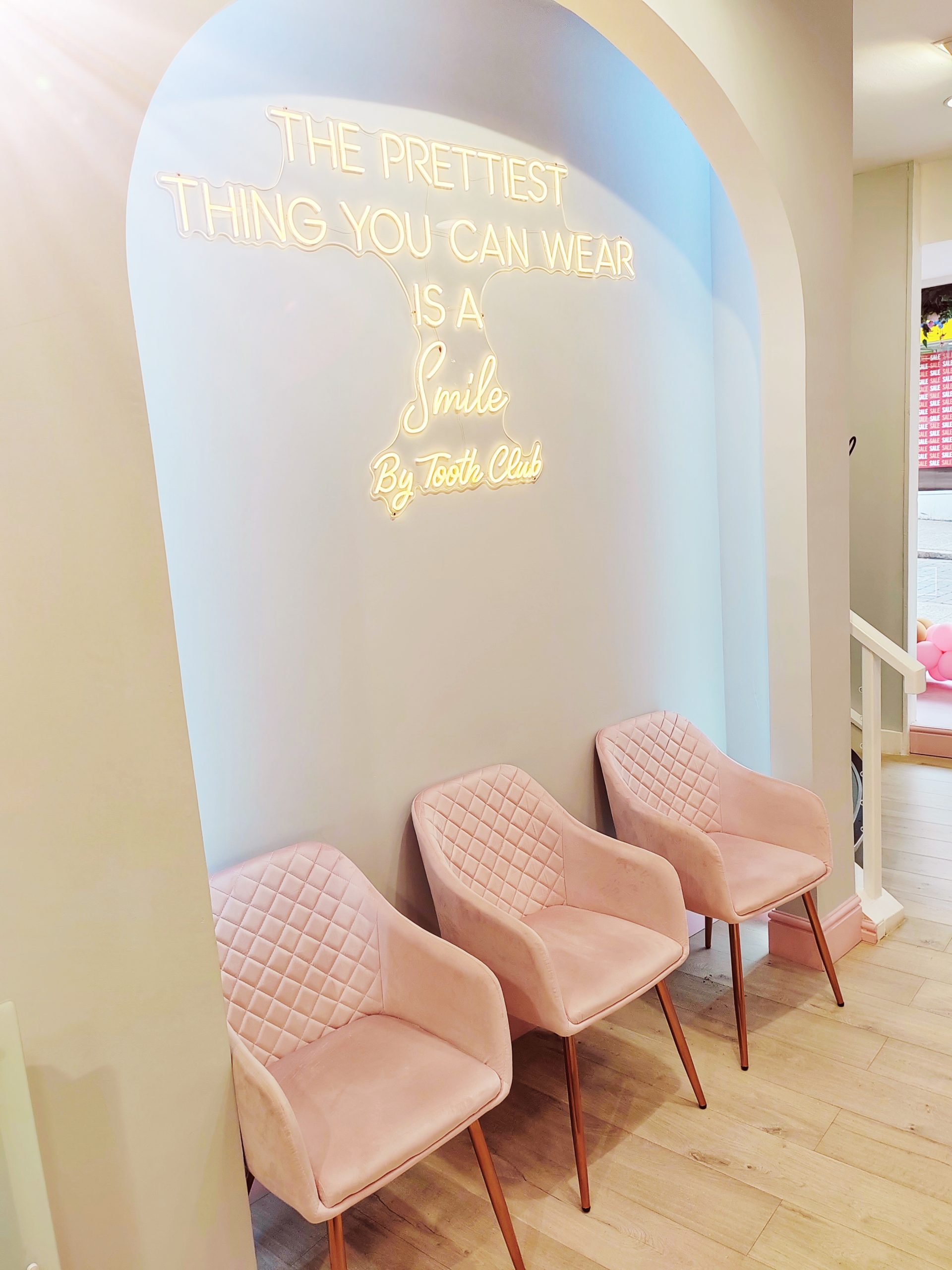 The practice
Bishop's Stortford offered a vibrant, stylish high street location for Tooth Club's 10th practice. With a proven demand for dentistry and an affluent population, the team was delighted to secure the lease on the perfect retail location, nestled between upmarket bars, shops and restaurants.
Following a tried and tested model, the rundown old shop was quickly turned into a gorgeous clinic, offering all the traditional dental services alongside a portfolio of the latest cutting-edge treatments, such as:
Composite bonding
Invisalign and tooth straightening
Dental implants
Tooth whitening
Veneers
Smile makeovers
Hygiene treatments
Facial aesthetics.
The practice

The team

Charlotte Brown: practice manager
Ali Esmaeilnejad: implant dentist
Sepideh Jalali, Moje Eke, Adnan Aslam and Mariam Adnan: dentists
Charlie Steele: treatment coordinator
Natalie Picaithley: receptionist.
In Kunal's words
The renovation project proved challenging. The site was in a state of disrepair and neglect, requiring a complete overhaul from electrics to décor.
Thankfully, as this was our 10th practice in a two-year period, we were able to use the blueprint developed by our leadership team for each practice renovation. We worked with the same construction, trades and IT partners to help turn our vision into a reality.
Without a doubt, we could not have turned the site around without the support of our IT partners, Pinnaca. Since day one, its invaluable advice, help and work has enabled rapid expansion plans, from one to 10 practices in just two years. With a now proven successful model of working, the Pinnaca team attended the new practice site prior to us signing the lease, conducting an initial consultation exercise to scope out the project, advise, influence and plan the design and build.
Following this, Pinnaca project managed the procurement and installation of all IT requirements, working closely with the construction team. From directing trades and advising on layout to problem solving and finding aesthetically suitable hardware, Pinnaca was on hand to manage, execute and deliver.
Design and décor
Tooth Club has worked hard to create a recognisable, distinctive and stylish image, reinforced in the design and décor of every practice. The clinics do not look or feel like dental practices; they are patient-centred and provide a calm and relaxing environment – from the smells and diffusers used, to the most Instagrammable selfie mirrors, blossom trees or flower walls.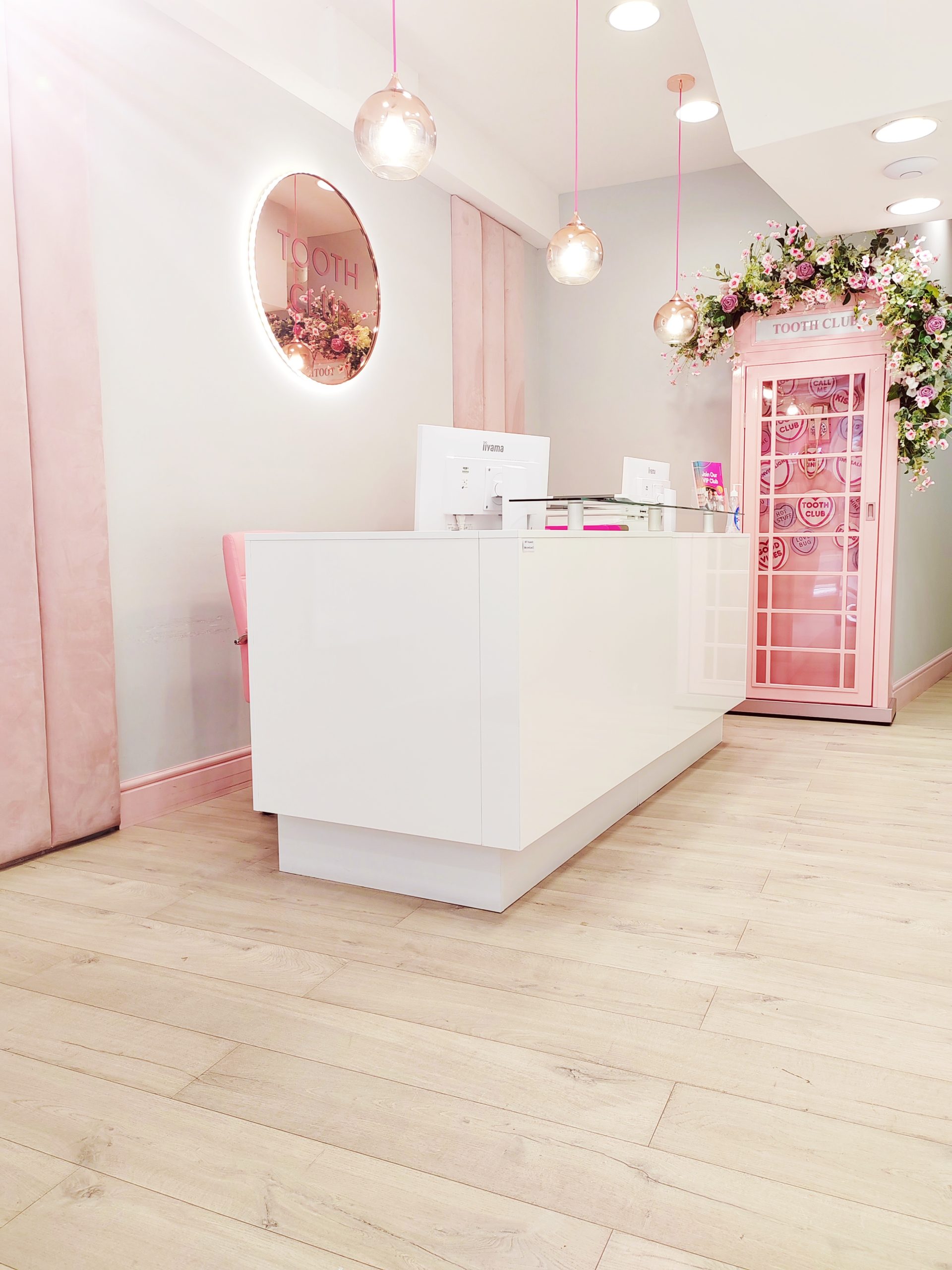 Recruitment
Finding the right team is always a challenge – we seek to hire people with the right attitude and invest in training them to develop the skills required. Our proactive approach ensures we onboard teams three or four weeks prior to opening to ensure they are fully trained to provide the best service to patients.
We are incredibly proud of our wonderful team. Every member of our team is pivotal in guaranteeing patients a wonderful experience. Each member wants nothing more than to see patients leave our clinic with a smile they can't wait to show off to the world.
The marketing
With every new Tooth Club practice, we aim to raise awareness, establish our brand and communicate with our patients using a variety of specific marketing activities. Prior to opening, we executed a targeted social media campaign to raise awareness of the practice and its services.
With a well-established presence on social media, this led to high levels of engagement and anticipation amongst key groups. Once the practice was open, we followed a detailed communications plan, posting regularly on social media. Details about services, products, the team and our patients led to active engagement online.
Taking a different approach to that of traditional dental practices, we promote our practice as you would expect a retailer to promote its business. Actively encouraging and welcoming potential patients to come in and look around. Attracting high street footfall, we plan and manage a point-of-sale area outside the practice offering seasonal treats such as hot chocolate or mulled wine in the winter, and refreshing drinks in the summer. In addition, handing out leaflets and chatting to residents have proved extremely effective ways to raise awareness and establish our brand locally.
When it comes to online marketing, we rely on Google Ads to help potential patients find us and drive traffic to our website. The homepage of the website provides opportunities for patients to learn more about our extensive range of products and services, our gorgeous practices, to read our blog and get in touch.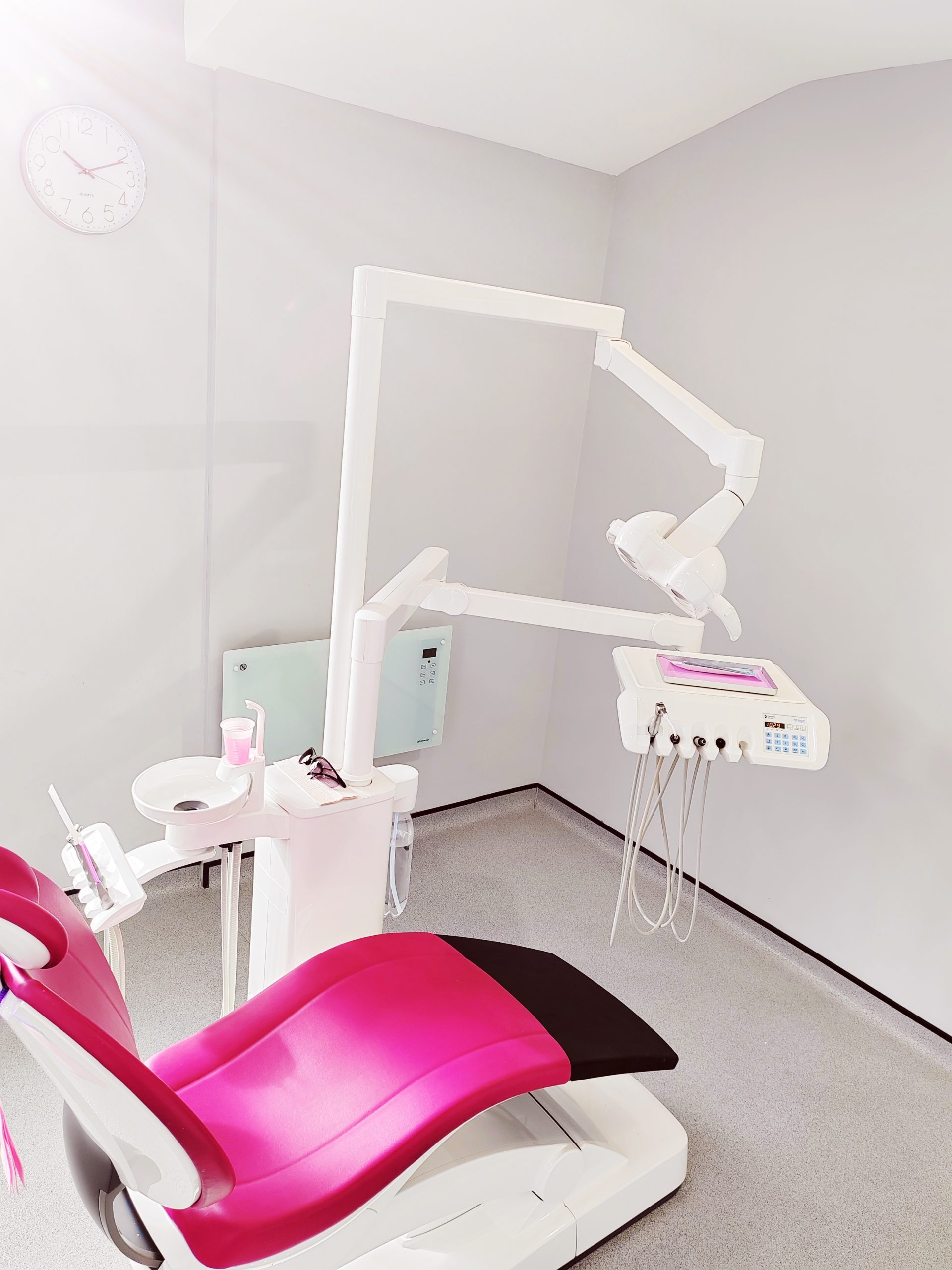 The result
Following our tried and tested approach, the renovation, install and launch of our Bishop's Stortford practice in August 2022 was a resounding success. We have massively exceeded our expectations, establishing Tooth Club as a recognisable brand amongst the residents of Bishop's Stortford and surrounding areas.
We aim to continue to open the most amazing practices across Essex, Hertfordshire and Kent throughout 2023; Tooth Club Romford opened in January and was shortly followed by Tooth Club Billericay in March. As for the next location, all we can say is, watch this space!
Companies and equipment involved in the project:

IT partner: Pinnaca www.pinnacaretail.com

Practice management software: Software of Excellence www.softwareofexcellence.com

Telecommunications: Start Communications www.startcomms.co.uk

Dental equipment: Clark Dental www.clarkdental.co.uk

Compliance Dental Compliance: Made Easier www.dental-compliance.co.uk

Fire risk assessments: MB Fire Risk www.mbfirerisk.co.uk
---
This article first appeared in Private Dentistry magazine. To receive a copy, sign up to Dentistry Club.