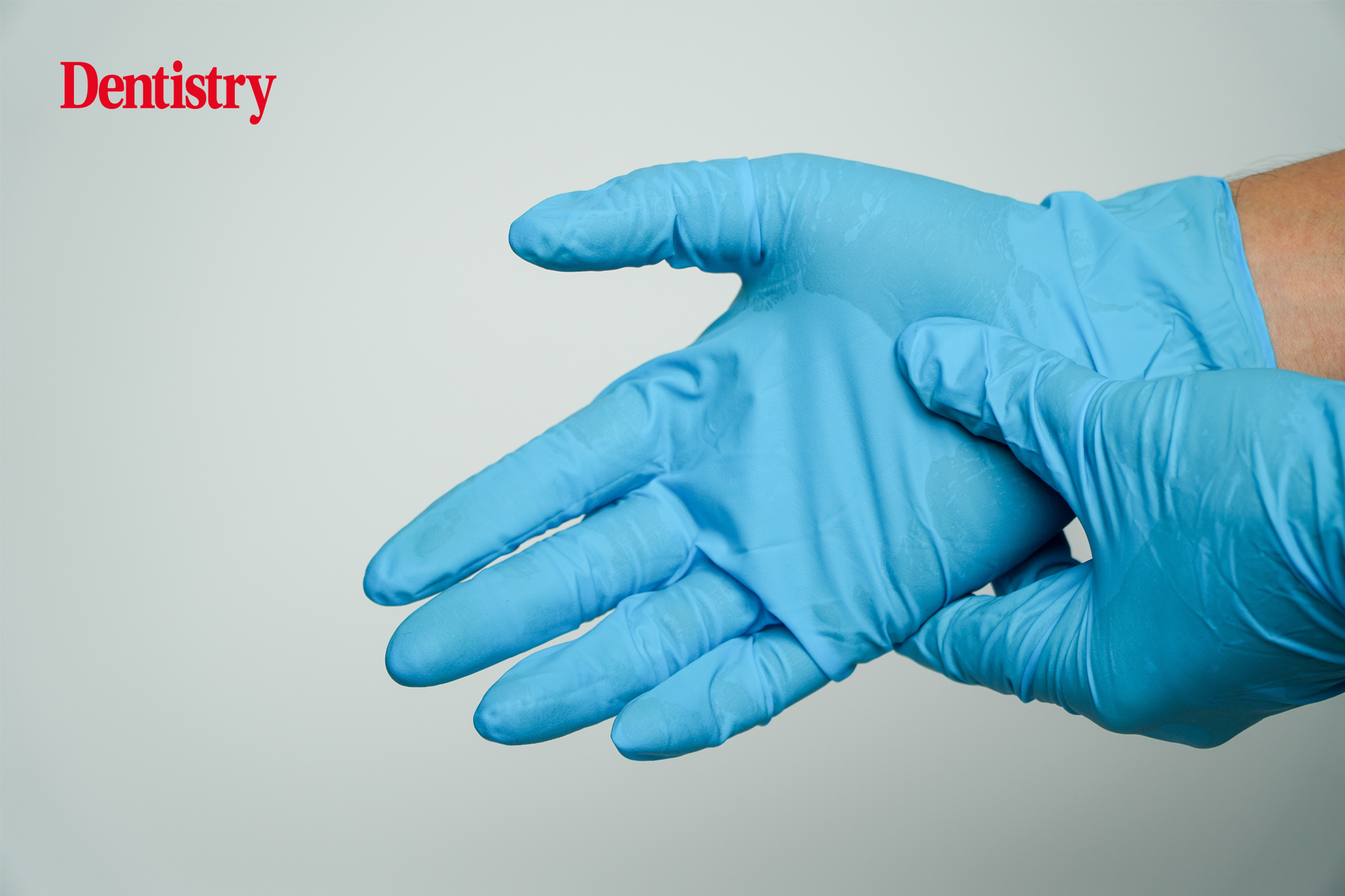 Award-winning dental hygienist Claire Berry explores the common hand health risks, and discusses preventative strategies for a long and happy career in dental hygiene.
'I've had a flare-up twice where the knuckle on my right index finger swells. I get a sore thumb on my right hand, too, which worries me because my job massively requires my hands to be in good condition, and we often take our health for granted until something isn't right.'
Claire Berry is an award-winning dental hygienist. She co-founded Contemporary Hygienist, a movement designed to empower and support dental hygienists and therapists. It provides quality training, raises awareness of issues and offers support and networking opportunities. She qualified in 2009 and now works in several practices in Doncaster and York.
Claire's proximal interphalangeal joint (the middle knuckle on her middle finger) often becomes inflamed and swollen. This makes it challenging to bend her finger on her dominant right hand, which impacts her clinical work. Her initial concern was that it was arthritis. Ruled out by her GP, she was devastated to receive the diagnosis of RSI (repetitive strain injury).
'We often believe we are invincible, especially when we are young or new to dentistry. We take it for granted our hands will always be able to perform dentistry. And it is not until our hand health is at risk that we consider the importance of taking preventative measures to ensure our hands will serve us well into retirement,' Claire says.
Claire is not alone in her occasional flare-ups. Dental hygienists face significant hand health risks due to the repetitive nature of their work. Musculoskeletal disorders (MSDs) are an occupational hazard.
'Very little awareness' of hand health
MSD diffusion among dental hygienists is high due to a lack of information. Many respondents in a 2022 study (Saccucci et al, 2022)  showed very little awareness. As a result, there needs to be more effort in facing or preventing these pathologies.
Working as dental hygienists, the authors observed, requires a fixed posture and repetitive and precise movements of fingers and hands. MSDs specific to this cohort of dental professions included tendonitis, lateral epicondylitis and trigger finger when the finger or thumb bends towards the palm and the tendon gets stuck and locks.
With a wealth of evidence to support work-related MSDs, why do dental hygienists and therapists sometimes appear complacent about their health, putting career longevity at risk?
Investing in ergonomic dental equipment, such as adjustable chairs, magnification devices and instruments with ergonomic handles can significantly reduce the strain on hands.
While welcoming the seriousness that many practice owners now apply to create an ergonomic environment in their surgeries, Claire accepts that time constraints and industry-specific stressors are often the reasons behind professional neglect.
Maintaining proper working postures, taking regular breaks, and utilising supportive armrests can help to alleviate muscle tension and decrease the risk of MSDs.
And this focus on self-care is integral to Claire's business approach to the clinical role.
Sustainable health
'As dental hygienists and therapists, we must learn to respect what our bodies can and cannot achieve. During my lectures, I often touch upon sustainable health and tell delegates that nobody cares as much about retiring unscathed as they do! We must take responsibility for our health. Measures such as utilising saddle stools, loupes and ergonomic equipment all help to make a positive difference,' she maintains.
Dental hygienists and therapists are often their own worst enemies in this regard, especially those who travel between surgeries. They are guilty of accepting surgery set-ups even if they may not best suit their way of working. Equipment placement and selection and ergonomic assessments may take time to establish but are major influencing factors in workplace wellness.
Claire says: 'I was in this bracket once upon a time. I used to make do until I suffered from back troubles – and that was when I began to take my investment seriously.'
Forever mindful of neutral posture and proper support, Claire believes that loupes are 'one of the best investments a dental hygienist or therapist can make' and that her saddle stool prevented her from 'forking out in physio fees over time'. Her use of light, ergonomic handpieces also makes a difference.
She adds: 'I also get sore thumbs and play sports, which means I get bad wrists. I do a lot of stretches that work my forearms to stretch tendons, as well as circling my wrists. Exercising hands with a stress ball is helpful, too.'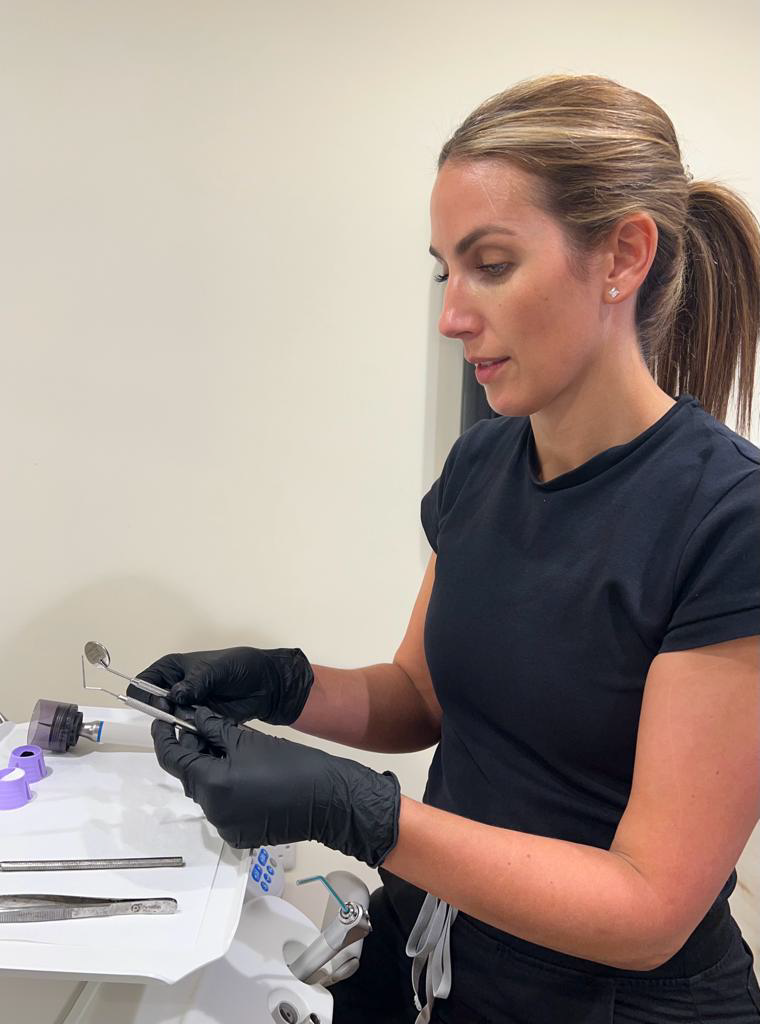 Hand fatigue in dentistry
Hand fatigue is also a common problem in dentistry. Gloves can often restrict hand movement, requiring extra muscle effort to perform tasks and can result in carpal tunnel syndrome.
Claire says: 'I was guilty of making do with the gloves I wore. I never really gave them much thought until I was introduced to Ergoform gloves by Dental Sky. After a conversation, I was ashamed to say it was an area of self-care I had overlooked. A product I wore all day and every day I was in the clinic was something I had not fully considered. But of course, it makes sense that if we wear poorly fitted gloves – restricting movement and tactile ability – we will suffer.'
Ansell engineered their Ergoform technology gloves to reduce the strain and impact of repetitive tasks. This mitigates the risks of RSI and carpal tunnel syndrome. The accelerator-free range is specifically suited to clinicians who suffer from allergies.
'I trialled the Ergoform Technology Gloves to see if it made a difference to my knuckle and thumb issues,' Claire explains. 'I noticed more movement in my phalangeal joints (a fancy way of saying knuckles), and I haven't had one since. The gloves were the only change I made.
'They are a snug fit and noticeably allow more movement for a 'non-glove' feel. I can see how they have helped me maintain my hand health.'
Dental hygienists and therapists face significant hand health risks due to the demanding nature of their profession. However, by implementing practical strategies to mitigate these risks, such as investing in ergonomic equipment, practising proper techniques, and adopting a healthy lifestyle, they can safeguard their hand health to enjoy a long and fulfilling career.
And prioritising hand health not only benefits the practitioners themselves but also ensures optimal care for their patients.
Reference
---
For more information about Ansell gloves, visit www.dentalsky.com/ansell.