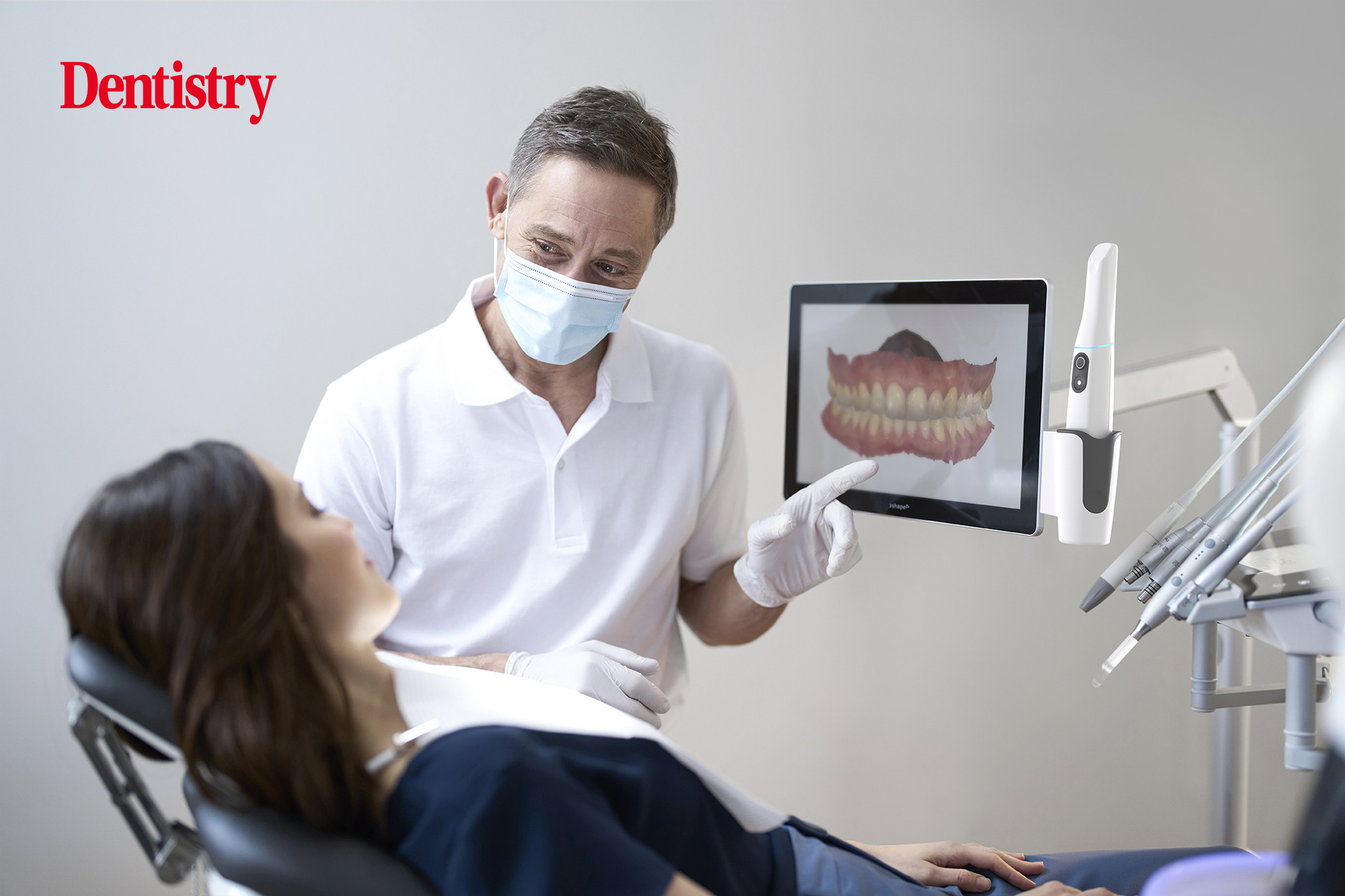 We hear from 3Shape about its new and improved version of its award-winning MOVE+ cart for TRIOS intraoral scanners to help dentists engage.
So easy to engage
The new MOVE+ cart makes it easier than ever for dentists to engage and build trust with their patients.
Dental professionals can take advantage of the MOVE+ award-winning ergonomic design to easily share digital scans, images, and treatment plans with patients.
The MOVE+ cart is on wheels and its swivel monitor arm holding the 15.6" touch screen is fully adjustable. Professionals can glide the scanner, screen, and stand wherever they want in the surgery.
MOVE+ easy ergonomics ensure that the screen and scanner are always in the right place to engage, excite, and drive treatment acceptance with patients.
'We know patients are excited and impressed when they see their intraoral scans. And we know that dental professionals love sharing scans with their patients because it makes explaining treatment more transparent and impactful. The new MOVE+ makes it so much easier to do both,' says Rune Fisker, 3Shape senior vice president for product strategy.
He adds: 'Dentists are always looking for creative ways to position the PC screen and move their intraoral scanner around the surgery. MOVE+ solves these challenges and does so in a Red Dot Award-winning elegant cart design.'
Comfortable for everyone
No more head craning. No more back straining. TRIOS MOVE+ makes it more comfortable for you and your patients to take advantage of TRIOS digital scans and the TRIOS engagement apps.
Place the 15.6" HD touchscreen anywhere and move it at will. You'll follow the progress of your scan without moving your head. And they'll see the scans and apps without twisting or turning.
Elegant and functional
The new and improved MOVE+ has a more powerful PC, supports Windows 11 and makes scan post-processing time 30% faster. Its premium brushed aluminum esthetic contours complement any dental practice's interior design.
MOVE+ specs:
Intel Core i5-12600T
Windows 11 IoT Enterprise Value, 64bit
1TB SSD storage
T1000 8GB GDDR6 GPU
32GB DDR4 RAM
Weighs 13kg (28.7 lbs).
All 3Shape TRIOS models are compatible with MOVE+, including the latest TRIOS 5. MOVE+ is available as an accessory to TRIOS scanners and can be purchased separately through your reseller or via our 3Shape webshop. The stand connects to a practice's internet via Wi-Fi or fixed cable.
Current offers
99% finance offer on a purchase of any model of TRIOS intraoral scanner on either a MOVE+ set up or a pod and laptop set up (terms and conditions apply)
20% off a purchase of any model of TRIOS intraoral scanner on either a MOVE+ set up or a pod and laptop set up for existing customers on TRIOS Care plan (T&Cs apply).
---
Request a demo or a quick 15-min chat with 3Shape's team here.
Alternatively call us on 01183 151 300 or email [email protected].