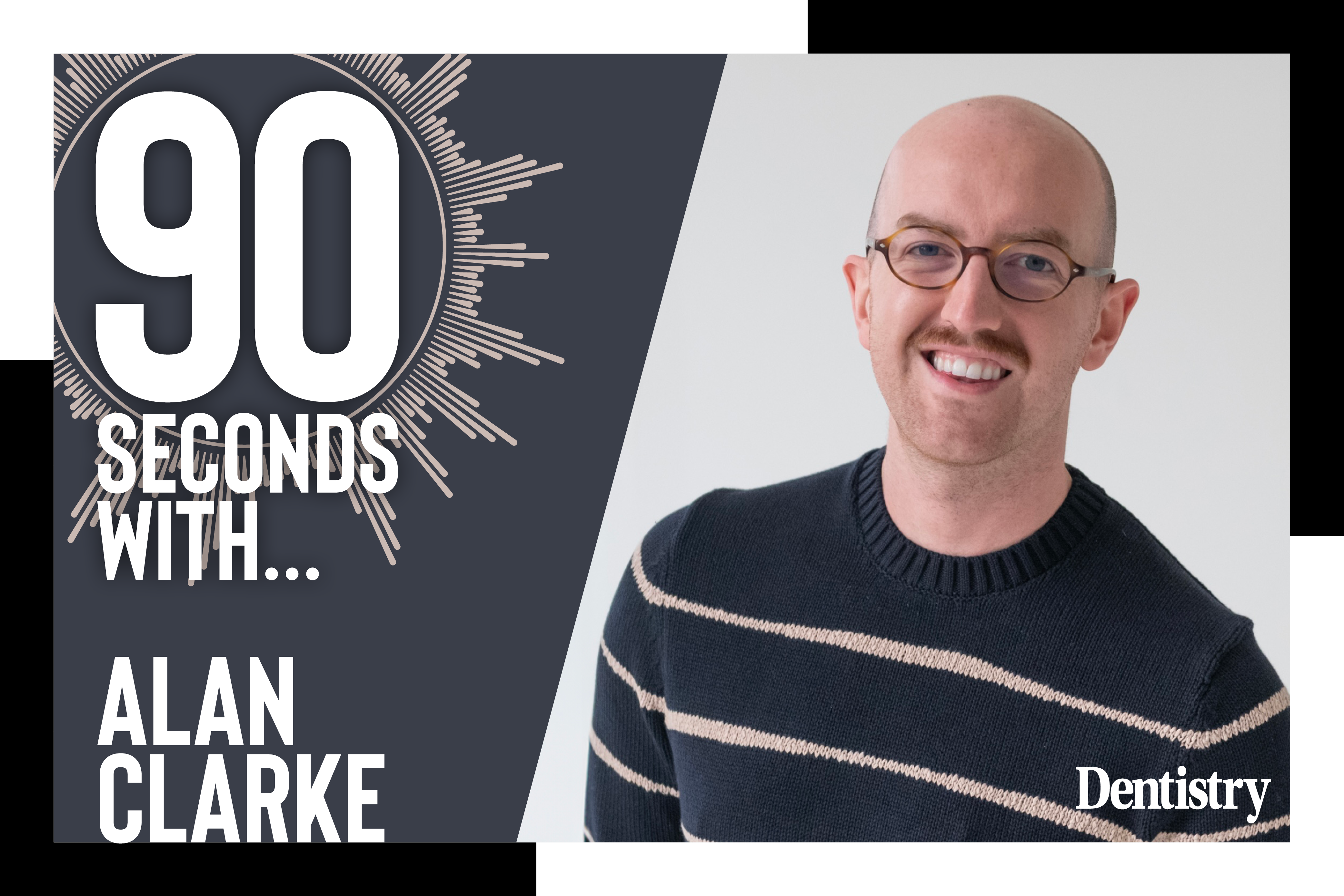 Dentistry hears from Alan Clarke about travel, hairless cats and a more impactful approach to dentistry.
Please introduce yourself and how you got into dentistry.
Hi, my name is Alan Clarke. I am a practice owner, cosmetic dentist, creative, entrepreneur and healthcare advocate wanting to make sure patients get the level of healthcare experience they deserve. Perhaps in a fun, new way!
I am the founder of Paste Dental Belfast and a founding partner of Paste Cares. I got into dentistry straight from school, but certainly knew my path wouldn't be the most predictable. People and impact are my passion over purely science.
Right from the get-go this was evident, so I studied French alongside dentistry at university. I spent two summers working for a US congressman on Capitol Hill as a healthcare policy intern while at university.
I then worked as an intern with a majorly respected DC cosmetic dentist in his surgery. Fast forward a number of years and I have a masters in medical law and ethics, I am the founder and clinical lead of Paste Dental Belfast and have written for Hello!, the Daily Mail and the New York Post on dental health, lifestyle and optimal oral care. I am passionate about changing our industry for the better!
Why did you choose to get into dentistry?
I love people and the impact we as clinicians can have on their lives, both through their smiles and oral health, and in terms of confidence and success. I have always been passionate about using my talents in their fullest sense.
Also, I am a creative person, and as such, a pursuit of design and art combined with healthcare made dentistry a natural fit. Now as a practice owner, I have been fortunate enough to create the lifestyle brand of Paste in terms of business development, design, marketing, and shaping the patient journey that I always wanted to be possible, delivering the highest level of evidence-based care!
Away from dentistry, what are you passionate about?
I love water! Water sports, swimming – I went surfing last year in Sri Lanka, which was epic!
I love to travel and discover this beautiful world we call home and its people – I recently visited Greece and Croatia for the first and loved it. I love Marrakech, Abu Dhabi and the Middle East every time I visit.
Also, I collect art, so I love to see the shows, visit the commercial galleries in London and New York and get inspiration from other creators who are pursuing their own passions.
'People' is definitely an overarching theme. We started a charity called Paste Cares, which works to support refugees and asylum seekers who have made Belfast their home. I am blown away by their stories of bravery, success and hope. I guess that inspires me to think what else we can do to impact on my city and our profession as a whole.
What has been your strangest experience in dentistry?
Well… a patient recently brought her emotional support naked sphynx cat to the practice to help keep her centred and calm throughout the treatment process, which was honestly so cool.
Our job is never dull: that's what gives me the buzz every day. I'm going to call it a career high, let's own it: I loved being referred to by The Sun newspaper as a 'kissing expert', having written a piece for them about good oral bacteria and the benefits of kissing for Valentine's Day. How great to finally get that recognition!
To quote myself: 'Kiss more, kiss longer and kiss harder!'
What has been your most rewarding experience in dentistry?
The privileged position I have to effect change and leave an impact on my patients, our team, and the wider community is what I am most proud of and find most rewarding. To see someone grow in confidence, own their power and have a new lease of life after their treatment with us is epic.
Our charity, Paste Cares, which helps refugees and asylum seekers in Belfast find community, and helps overseas dentists find their pathway to dental work in the UK, won best charity project at the Private Dentistry Awards in its first year.
This was such a huge moment for us, but it helped signal to us the future impact we can have over time, which is what I am more excited about!
How do you think dentistry will change in the future?
I think that we are entering a new age of technological revolution. Dentistry has looked up and realised how we can truly put patients' interests first, diagnosing with them.
Elevating the patient journey and listening to the patient using tech helps us as experts provide clear explanations of our treatments. We can also harness objective data and let the patient make the calls, with us as trusted guiding partners.
I'm excited by that. I'm also excited by what some of my friends and colleagues are doing. Many of them are looking outside dentistry to see how we can be part of the change, reshaping our profession and putting the UK at the fore as a global leading force in healthcare.
What are your dreams/ambitions for the future?
How long have you got? I want to help bring change to our profession across the globe. Measuring impact not in terms of financial reward but in terms of patient experience, with care being awesome on every level. I want to see dental teams empowered to serve their patients and have an epic time as they do it, supporting each other and enjoying every day they go to work.
I love Paste and our concept and have big plans for it in terms of reach – I want to share what I have learnt with other clinicians, letting them know that corporate dentistry is not the only pathway in 2023.
Also, I am loving being involved with some super innovative dental tech companies, who are already starting to change the landscape of our industry. It's an exciting time!
---
Catch up with previous 90 seconds with…
Follow Dentistry.co.uk on Instagram to keep up with all the latest dental news and trends.