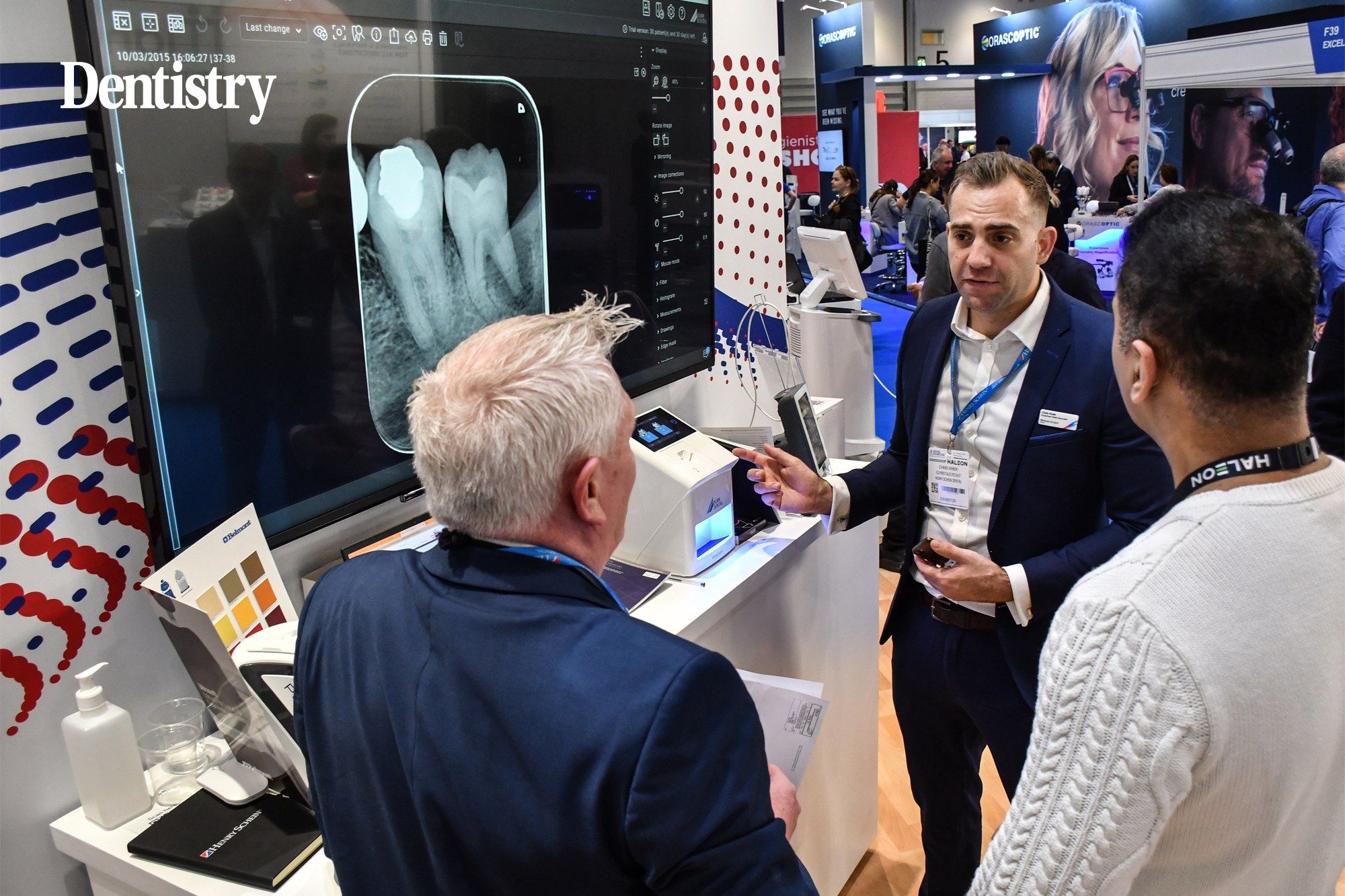 The Henry Schein Dental Equipment website has been redesigned, putting everything you need to know about dental equipment in one place.
What's new?
A new and updated homepage for a better landing experience to quickly get you to where you want to be. Plus, a range of exciting new features, all designed with you in mind.
Fast Track
If you want quality dental equipment sent to you without the wait, take a look at Fast Track. From intraoral scanners, autoclaves, 3D printers to phosphor plates and suction pumps, it is now possible to take delivery of much of the equipment you need within just one week.
Online and in-person demonstrations
Want to know more before you buy? See our products in action by booking a free online equipment demo or in-person demo at the flagship Derby showroom. One of Henry Schein's experienced product specialists will help you discover more about the top-range equipment.
This will include Anthos dental chairs, the latest intraoral scanners and digital imaging equipment, 3D printer systems, decontamination solutions and milling machines at a time to suit you.
Equipment servicing
Correct maintenance and servicing of dental equipment is essential for any practice to function efficiently. As well as to provide safe, high-quality care to patients.
Equipment breakdowns are frustrating and can also mean unexpected repair bills, costly surgery downtime and cancelled appointments.
Regular servicing reduces the risk of breakdowns while helping to expand the lifespan and performance of valuable equipment.  Request an annual service at your preferred time, directly through the website.
Three-tier service contracts
At Henry Schein offers three equipment servicing options – Basic, Standard and Premium – to suit your individual business needs. The team of highly skilled engineers has decades of experience in the dental industry. They are trained directly by the manufacturers, using only original replacement parts, to keep your equipment running smoothly – with no hidden costs or surprises.
SunSchein discounts
If you are looking for high-quality, affordable dental equipment at a discount, SunSchein offers a wide range of ex-showroom and ex-demo equipment. This includes treatment centres, dental chairs, 3D printers and intraoral scanners, at special clearance prices.
Much of the stock is brand new and the bargains on offer are constantly changing. Keep checking the website to avoid missing out on the equipment you need at great prices.
Find inspiration
If you are looking for inspiration to help realise your perfect practice, take a look at how Henry Schein Dental has helped other practices to transform their ideas into reality.
The new Inspiring Installs page on the website demonstrates how, through optimal use of space, equipment and design elements, the dedicated team of equipment sales specialists can help you transform your ideas into a functional and innovative dental practice that offers leading dental care.
Financial services
If you're looking for new equipment, the latest digital technology, or a complete practice refurbishment, Henry Schein Financial Services has a range of finance options to meet your requirements. Capital Asset Finance schemes can help you to maximise the Annual Investment Allowance. You can offset up to £1 million of capital asset spend against pre-tax profits in any full financial year.
Everything you need in one place
The new Henry Schein Dental equipment website has been designed with today's practice and lab owners in mind. Even with rapid advances in digital dentistry and an ever-changing financial landscape.
From the latest digital equipment and materials to everyday practice essentials, Henry Schein Dental offers the expertise, service, training, and support to help our customers get ahead of the competition.
With finance options, service and maintenance contracts, Fast Track equipment, online equipment demonstrations, and SunSchein special discounts, partnering with Henry Schein Dental means everything important is covered, allowing dental teams to concentrate on giving excellent care to their patients.
---
Find out more or to book a free online equipment demonstration with a member of Henry Schein's specialist team.