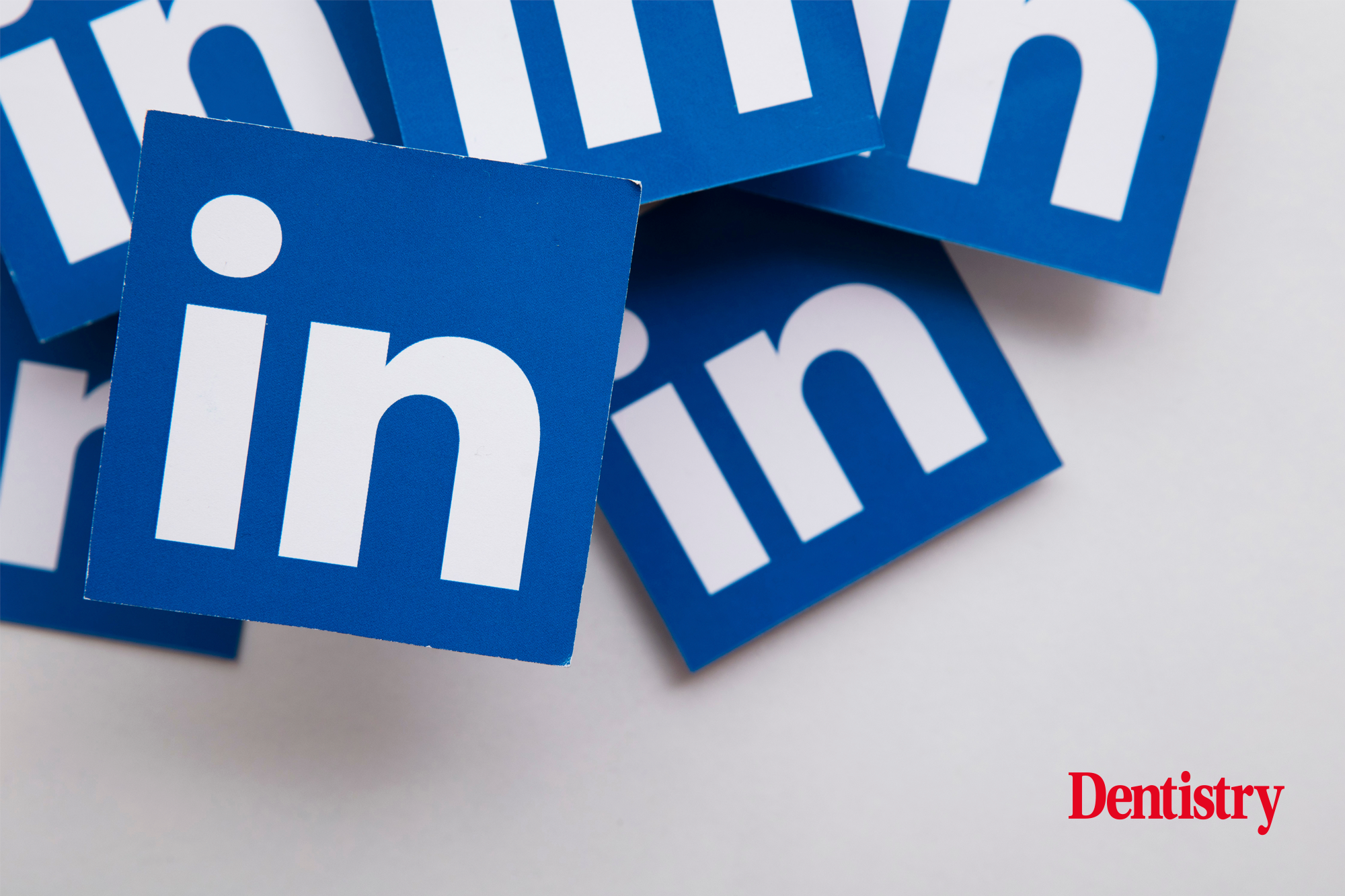 Taha Varvani Mirshahi outlines five ways young dental professionals can use Linkedin to expand their networking skills and make connections.
At dental school, it's ingrained in our heads that we are 'clinicians' – we wear scrubs, we don PPE and we treat patients. However, as proud as we are to call ourselves clinicians, this one-dimensional identity hinders our ability to acknowledge that we are professionals, too. 
As dental professionals, we not only deal directly with patients but we also communicate with a wider network of people, such as dental nurses, hygienists, therapists, practice owners, employers, technicians, ceramicists, laboratories, indemnity providers, publishers, editors, sales associates for dental products and services… the list goes on! 
With this in mind, we must recognise the importance of productive networking and the numerous advantages it can provide for our careers. 
Like all skills, networking becomes better with practice, but thankfully, there are also tools that can help. 
'Networking is the skill of making connections before we need them'
One of the most useful (and often overlooked) tools is the social media platform, Linkedin.
Instagram is undeniably an incredible image-based platform for showcasing our clinical skills, making it easier for potential employers to observe our chairside experience and increase patient trust in our work. 
Nonetheless, with the dental professional identity in mind, we can also appreciate that not every person in our network may be keen to see teeth, caries and gingiva on their Instagram feeds. 
For instance, we might meet a non-clinical dental professional at an event who shows no interest in following an Instagram page filled with clinical photographs. 
Naively, we may underestimate the potential of this interaction because they wouldn't help solve a problem that we are currently experiencing. However, networking is the skill of making connections before we need them. 
Thus, it is imperative to keep an open mind and take opportunities to network and connect with professionals both within and outside of the dental world, as the future is very much unknown.
Below is a five-part guide outlining how to utilise Linkedin as an adjunct to other platforms and enhance your networking skills.
1. Showcase your knowledge and experience at your own pace
Linkedin allows professionals to visit the platform as they choose, without the pressure of posting daily. Furthermore, unlike other social media platforms, there is no urgency to make posts immediately after an event. 
Since it caters to active professionals, everyone mutually agrees and understands that we're busy, and it's common practice to post and reflect about events that happened months ago. Thus, Linkedin enables us to post about our professional experiences and knowledge at our own pace.
2. Streamline your networking process
All professionals should carry and exchange business cards when networking. However, the moment that card goes missing, that connection is entirely lost unless you meet that individual again by chance. 
With smartphones being ubiquitous today, exchanging Linkedin profiles after meeting another professional allows us access to their name and photo at the touch of a button. Moreover, in contrast to many other social media platforms, Linkedin usernames are unlikely to change, which proves particularly useful if you struggle with remembering names or faces.
3. Communicate authentically
Without Linkedin, we may resort to emailing one another or sending each other direct messages on Instagram. Although this is a fair attempt to keep in touch with the other professional, it's difficult and may feel forced when neither of you have a current agenda to work together. 
Remember, networking is about making connections before we need them, and connecting on Linkedin allows for future collaboration when the time is right. 
A smart tip to do in the meantime is to send articles every so often relating to the initial conversations you've had with the professional you're particularly interested in networking with. This keeps the connection (and importantly, your name) alive and memorable in their heads.
4. Increase control over your audience and personal data
Privacy is a privilege. With Linkedin, you can tailor your page to your liking by deciding what information you would like visible to your first connections versus the information visible to the public – from your profile photo, posts and work/educational background to the accessibility of your other connections. 
This personalisation can make you feel more at ease knowing you have control over your personal data without needing to compromise by being an absent professional in the thriving dental industry.
5. Be the first to hear about attractive job offers
It's no secret that at present, many dentists overlook Linkedin. It's a shame for those who miss out, but the dental professionals who do use the platform can benefit, as we get early access to job openings at various dental practices and hospitals. 
This is because posting a job on Linkedin is very easy and completely free for the employer. In addition, employers are looking for dentists with good portfolios (dental Instagram accounts) and proactive professionalism, which having a Linkedin account demonstrates – giving us users an advantage!
Networking and connecting with other dental professionals today has immense benefits for tomorrow. Therefore, in combination with existing platforms, let us utilise Linkedin to help us network and strengthen our careers for a prosperous and happy future. 
---
This article first appeared in Dentistry magazine. Read the latest issue here!