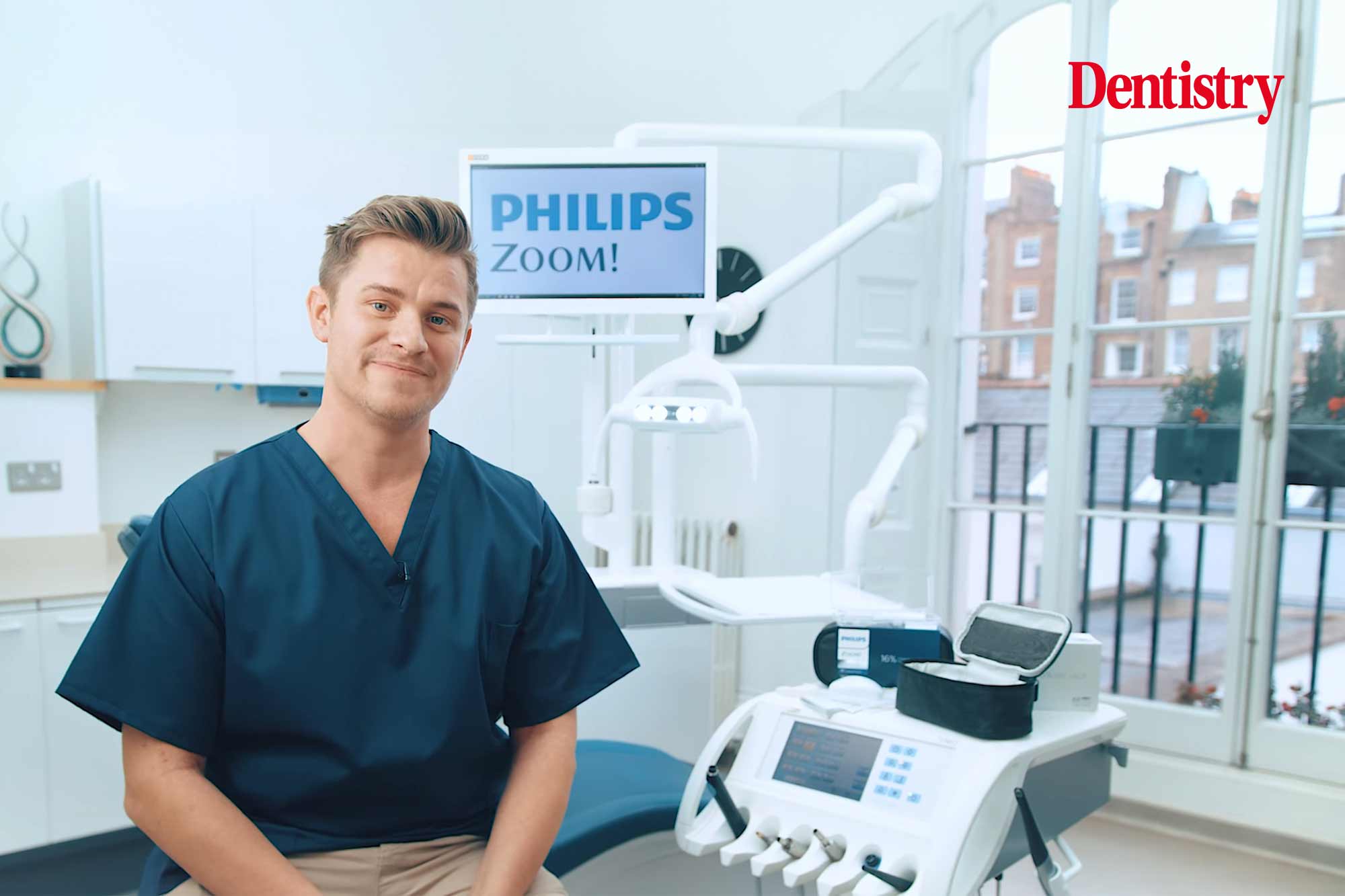 Guy Laffan discusses his career learnings and professional challenges, including his proudest achievements and advice to other dental professionals. 
Tell us about your dental inspiration?
My biggest influence in life is undoubtedly my parents. They are both retired dentists so had always inspired me clinically, but also with their constant care and compassion towards the community as a whole. Outside of clinical dentistry, they have always had an unwavering ability to offer care and support, not only to me, but to our 40 strong staff – something I have always admired.
I also have an enormous appreciation for all the previous generations of clinicians that have made our lives so much easier today. We should never take for granted the amount of time and energy that has gone into research, materials, techniques, instruments and the profession as a whole.
I've seen first-hand how much scientific research goes into Philips products, for example, and I can honestly say it's staggering.
It's important to take a moment, now and then, simply to appreciate how far dentistry has come in the last century and there's an army of unsung heroes behind it.
What were your career expectations?
When I first graduated, I was just happy doing UDAs – my expectations never really wandered beyond that. Now that I look back on my relatively short career, I couldn't have imagined how incredible it would become.
I have an amazing team and we continually hit new milestones, including winning Best Overall UK Practice at the 2020 Private Dentistry Awards – something I didn't think possible for a small private practice in the Welsh Valleys. I also now train and educate aspiring implant surgeons, which I take great pride from – I never once considered that I'd be the teacher some day!
I also never thought I'd be in any form of demand and was always happy caring for my local community, but I'm now flattered to see so many patients who travel great distance specifically to see me. I was never a high-flyer in dental school, but to now process where I am clinically within the profession is a very flattering feeling.
Have you experienced any professional challenges?
As with any career, the further you go, the more challenges arise. Thankfully, my team and I can deal with just about anything, but clinical burnout has certainly become a much bigger issue in my career. I've always been a people pleaser and a 'yes' man, but in recent years it's started to take its toll.
My workload has become far more complex, usually entailing full mouth rehabilitation five days a week. Anyone who does this type of work knows the sheer level of risk, stress and worry that come as part of the job, but thankfully the continued success and positive impact these cases can have on people's lives make it absolutely worth it.
Our team has also grown substantially, and people management continues to be time consuming and challenging. Clinical dentistry is in many ways the easiest part of the job. The ever-mounting patient expectation, complex business management and staff issues, can have a really exhaustive impact.
My work-life balance really needs a lot of attention, otherwise it gets completely unbalanced in favour of work. I think it's all too easy to succumb to the pressure of our jobs and easily lose focus on our own health and wellbeing – something I'm personally working on!
Guy's advice to other dental professionals

Always remember it's a marathon not a sprint! Focus on your skill set and your job will become a breeze
Don't compare yourself to others. Remember, social media is predominately a place for showing off – dentists won't post their failures, but we all have them
Make friends with your patients and get to know them; you will start to love your work even more
Keep on learning and take lots of holidays!
Would you do anything differently?
If I had my time again, I think I'd try and focus less on targets and more on clinical freedom. Prior to joining the family business, I spent the first few years of my career working at practices that only cared about money and targets – I didn't enjoy one second.
It almost felt like a rite of passage as a newly qualified dentist, but it doesn't have to be that way. Particularly in the modern day, where patients are accepting of private dentistry and will understand if you would rather spend an hour doing a filling than rushing it in 10 minutes.
My strongest advice to anyone who feels like that is there are better jobs out there – just start getting your CV out there until you find the perfect job. It's your life, live it how you want!
What would you say are your proudest professional achievements?
Without question, achieving my masters in implant dentistry while also working full-time – I have never faced a more challenging time of my career.
Needless to say, winning Best Overall Practice in Wales & UK at the Private Dentistry Awards was also huge for us.
Ultimately carrying the torch for the family business has also given me a huge level of professional satisfaction – my parents sleep well knowing the business has been left in safe hands!
Are there any dental products that you couldn't live without?
As a fully digital practice, we are heavily reliant on our intraoral scanners, milling units, CT scanners and 3D printer – they are in constant daily use!
I also take photography very seriously and so my SLR cameras with Owl bracket and R1C1 twin flash are always by my side.
We have a few gold standard products we use daily. I simply couldn't work without Philips Zoom – every single cosmetic case we start, begins with a course of whitening. The range of gels is superb and our patients love it.
My wife and I absolutely love our Philips Sonicare and Power Flosser – they literally travel the world with us! When it comes to materials, there are too many to mention as I typically vary them between cases – we are essentially spoilt for choice!
---
Follow Dentistry.co.uk on Instagram to keep up with all the latest dental news and trends.