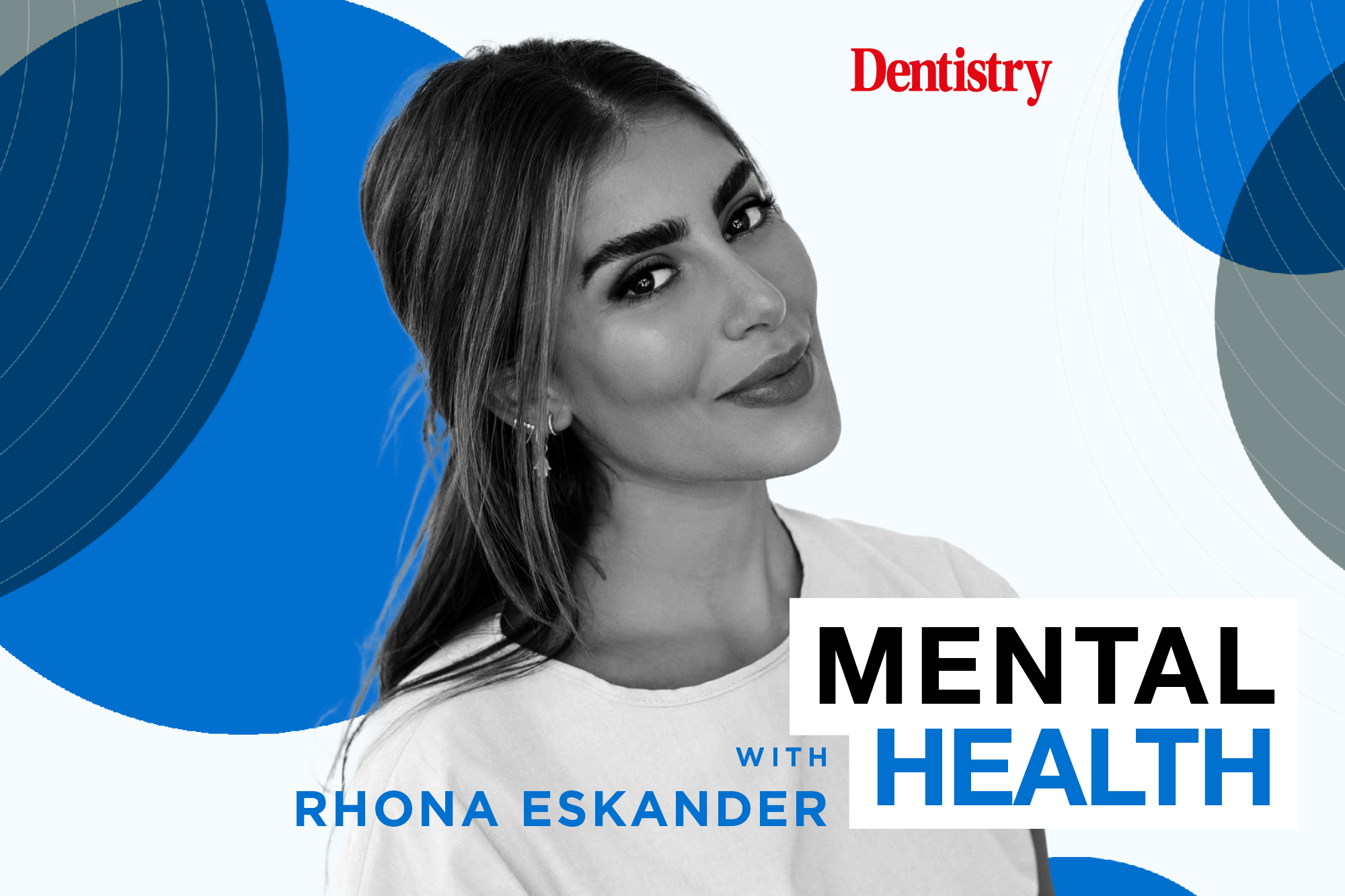 In the first of her brand new column, Rhona Eskander sheds light on the urgent need to address mental health in the dental profession.
Extensive research indicates that suicide has disproportionately affected the dental profession compared to other fields.
According to a study published in the Journal of Affective Disorders in November 2011, health professionals, particularly dentists, face an elevated risk of suicide. The study revealed that dentists had the highest suicide rate among men and women combined, at 7.18%, while the national average for both genders was reported to be 0.42%.
Male dentists specifically had the highest suicide rate at 8.02%, while female dentists ranked fourth with a rate of 5.28%.
Additionally, physicians (7.87%), pharmacists (7.1%), and nurses (6.5%) also experienced significantly higher suicide rates compared to the national average.
These findings underscore the urgent need for addressing mental health and wellbeing within the dental profession. It is crucial to provide appropriate support and resources to help dental professionals navigate the challenges they face, reduce stigma, and promote mental wellness.
Growing awareness
Fortunately, there has been a growing awareness of mental health in society, which is aimed at addressing the stigma surrounding mental health issues and promoting a supportive environment for seeking help. Mental health problems are widespread, with one in six working-age adults in England experiencing symptoms associated with mental ill health at any given time.
As a dentist, I am well aware of the challenges and stress that come with our profession. Dealing with multiple patients each day, some of whom may be resistant to treatment, while managing their oral health and meeting their expectations, can be physically and emotionally exhausting.
Although the exact prevalence of mental health issues among dentists is not fully understood, many dentists consistently report high levels of stress. Unfortunately, healthcare professionals and students often hesitate to seek help for their mental health concerns.
A recent survey conducted by the DDU revealed that mental health problems have been exacerbated by the changes and uncertainties brought about by COVID-19. In fact, 68% of dental professionals surveyed reported increased levels of stress and anxiety since the pandemic began.
Fighting the stigma
While the awareness of mental health and suicide has made progress, there are still lingering negative perceptions surrounding mental illness. This leads many individuals to suffer silently, feeling ashamed and fearful of the stigma attached to conditions such as depression, anxiety or bipolar disorder.
It can be challenging to acknowledge that you may be experiencing more profound struggles than your peers and require external support. In my personal experience, I was burdened by shame, which resulted in feelings of isolation. However, I came to realise that shutting myself off from others did not contribute to my well-being or anyone else.
In this upcoming series with FMC, I will be sharing valuable insights on mental health, including top tips for maintaining wellbeing and strategies to overcome the stigma surrounding it.
Additionally, I encourage you to explore my podcast, 'Mind Movers', in collaboration with Enlighten. On the podcast, I host inspiring guests who generously share their personal stories of facing adversity and triumphing over challenges. It's a platform where you can find inspiration and gain valuable insights into resilience and growth.
---
Follow Dentistry.co.uk on Instagram to keep up with all the latest dental news and trends.