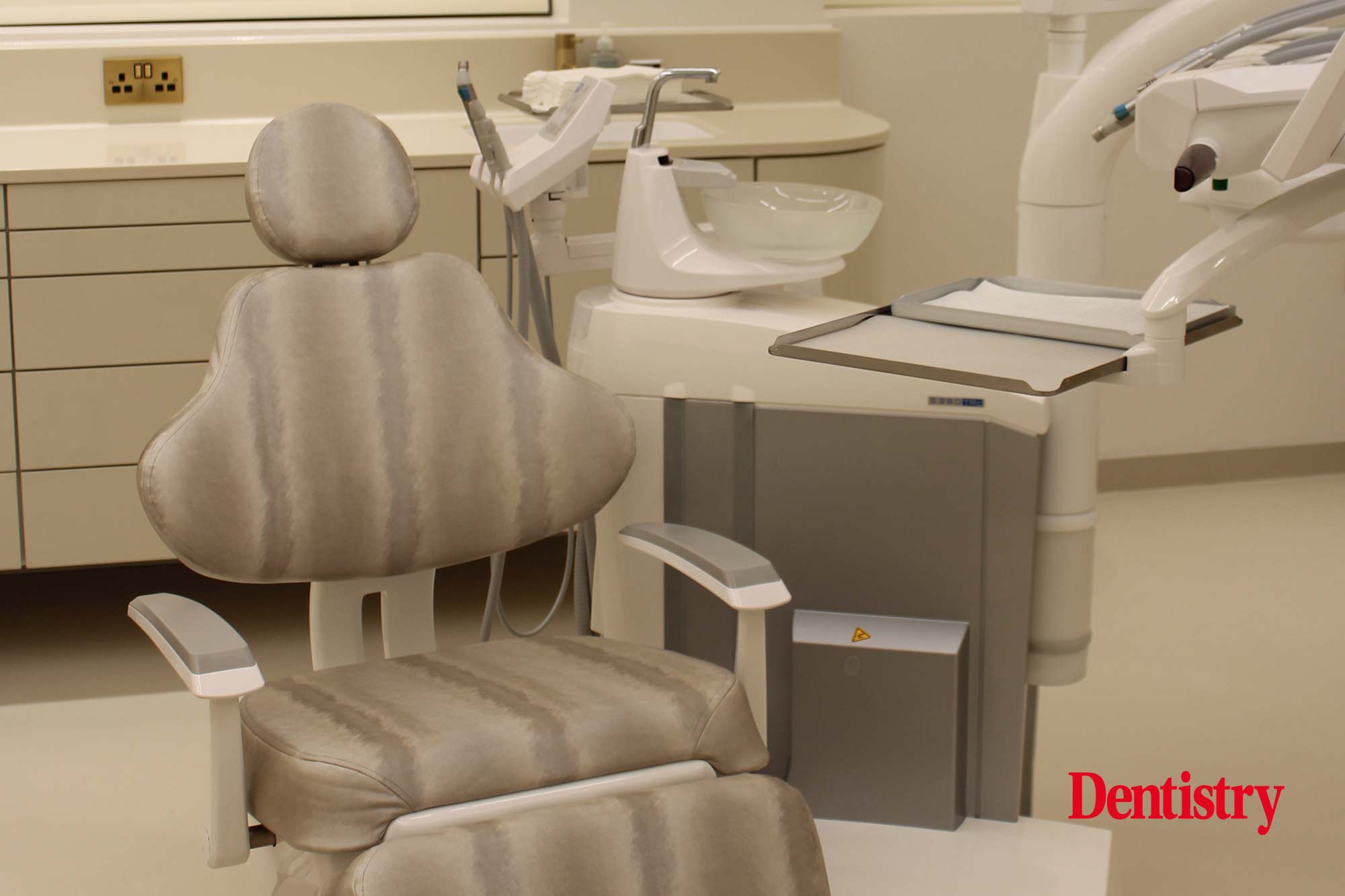 Dr Manrina Rhode explains how she brought to life her practice vision without having to compromise on her dreams.
When planning for the opening of my own practice, I was very invested in every square inch of the clinic. I would not compromise on anything. Everything had to be premium; the location, the décor and the equipment.
The equipment is the backbone and workhorse of the practice so I was diligent, did my homework, and visited every equipment distributor personally, and eventually opted for Stern Weber chairs.
I must admit that I had not come across the brand when doing all my initial research but was following Dr Duval Aloush who has 558,000 followers on Instagram (@doctorduval). I was inspired by his beautiful and aspirational practice in Dubai.
In his posts, he is pictured with his dental chair, positioning it in all directions, with a variety of practical settings to suit a number of different treatments. That really caught my attention.
This inspired my confidence to install the 380TRC and 320TR Stern Weber chairs. At the back of my mind though was the fact that the upholstery options were not actually to my liking and as preposterous as it might sound, I became quite upset to the point of questioning whether I had made the right decision.
Pete Higson from RPA Dental, who was kitting out the practice, sensed how disappointed I was. He was organised for the chair to be reupholstered in a fully compliant gold fabric with memory foam. It had never been carried out anywhere in the world with this brand.
He said there was no way he was letting me compromise my standards or my vision. As a result, I have a stunning centrepiece to my main consulting room.
Optimal treatment positions
The top of the range Stern Weber 380TRC has a built-in computer for diagnostics and programming for multiple users and interfaces. The patient chair automatically rotates through 90 degrees.
This aids face-to-face interaction and communication, which puts patients at ease. It then smoothly transitions into the optimal patient treatment positions I require.
The ability to treat patients face on, so that I can assess their facial symmetry, is integral to the patient journey I have created and I simple love this feature.
From a functional perspective, I remember how I had tried to explain to prospective suppliers how important it was for me to have a chair with a continental style position. I explained that I was no longer prepared to have the handpiece wire going over my shoulder. I needed to have specific settings for facial aesthetics and be able to access the patient from different angles.
So I breathed a sigh of relief when I discovered the Stern Weber continental style chairs are perfectly designed with a cosmetic dentist in mind. It is also perfect for my specialists who can change the handpiece settings according to their needs and flip the chair into the most optimal position according to the treatment modality.
This adaptability also helps with my posture as it is in the right position for us all to work without strain.
Michelangelo of dentistry
Comfort is a bi-word for patients too. The super comfortable memory foam upholstered dental chair also has a pneumatic headrest with multi axis rotation to allow it to be adjusted to cradle the neck and head.
The chair brings my patients' legs up, it brings them round, it lies them back. When they want to rinse, it sits them up and the rinsing bowl swings in front of them automatically, so they don't have to lean over.
The dynamic instrumentation come comes with a heated water element. The patients absolutely love it because they are treated with warm water and even air on the three in one syringe.
This is the attention to detail which emulates my own style of dentistry. I was recently described by one of my patients as Michelangelo as the hand contouring made my work look so artistic. That made my day!
My patients refer to my Stern Weber as the robot chair because it can be repositioned automatically. They say how relaxed they are when they sit in it and love how the chair adjusts to their needs.
As a clinician, it feels wonderful to know that I have created a comfortable and relaxing 'arm chair feel' that makes my patients totally chilled. And of course that makes treating them much easier and less stressful.
Improve patient experience
The chair incorporates a number of exciting tech features to improve the patient experience:
Heated water/air, warmed when used in the mouth to prevent sensitivity
A sensor which autofills the patient's cup
Electric micromotor for a super quiet, smooth drill with built in apex locator
Implant motor and peristaltic pump
Intraoral X-ray device mounted on chair so the patient doesn't need to move to another room for scanning
A high-resolution camera embedded in the chair light which allows patients to see what's happening in their mouth on a large screen.
For the dentist, there are also a number of technologies which make treatment safer and more comfortable to perform:
Ambidextrous delivery style for all round operation
Multi-function wireless foot control. This avoids hazards and isolates the chair when operating the dynamic instrumentation
Special modes to accommodate dentists performing implant, endodontic and restorative treatments
An automatic sterilisation and disinfection program for all-important cross infection protection
Computer programme which allows technicians to dial in if there is a problem.
Priceless service
As part of his commitment, Pete attended every weekly practice construction meeting and provided so much added value. Despite the fact that RPA was not the main contractor for the project.
Between site visits Pete reassured me and gave me sound advice whenever I had concerns. He always answered my calls with a smile. He became a sounding board, and that service is priceless – and was not charged for.
It matches my own ethos, to always be available to patients.
The service provided by RPA is fuss-free. As the chair has an on-board computer, its engineers can log in remotely, see what's going on and, if necessary, arrange a fix. Not that we have needed that yet!
However, having that and RPA on speed dial provides absolute peace of mind. I couldn't dream of a more suitable chair for my new clinic. It is so sophisticated yet user friendly and so intuitive. And my upholstery looks fabulous now!
---
For more information about Stern Weber chairs, and so much more at RPA Dental please visit www.dental-equipment.co.uk/dental-chairs/stern-weber.