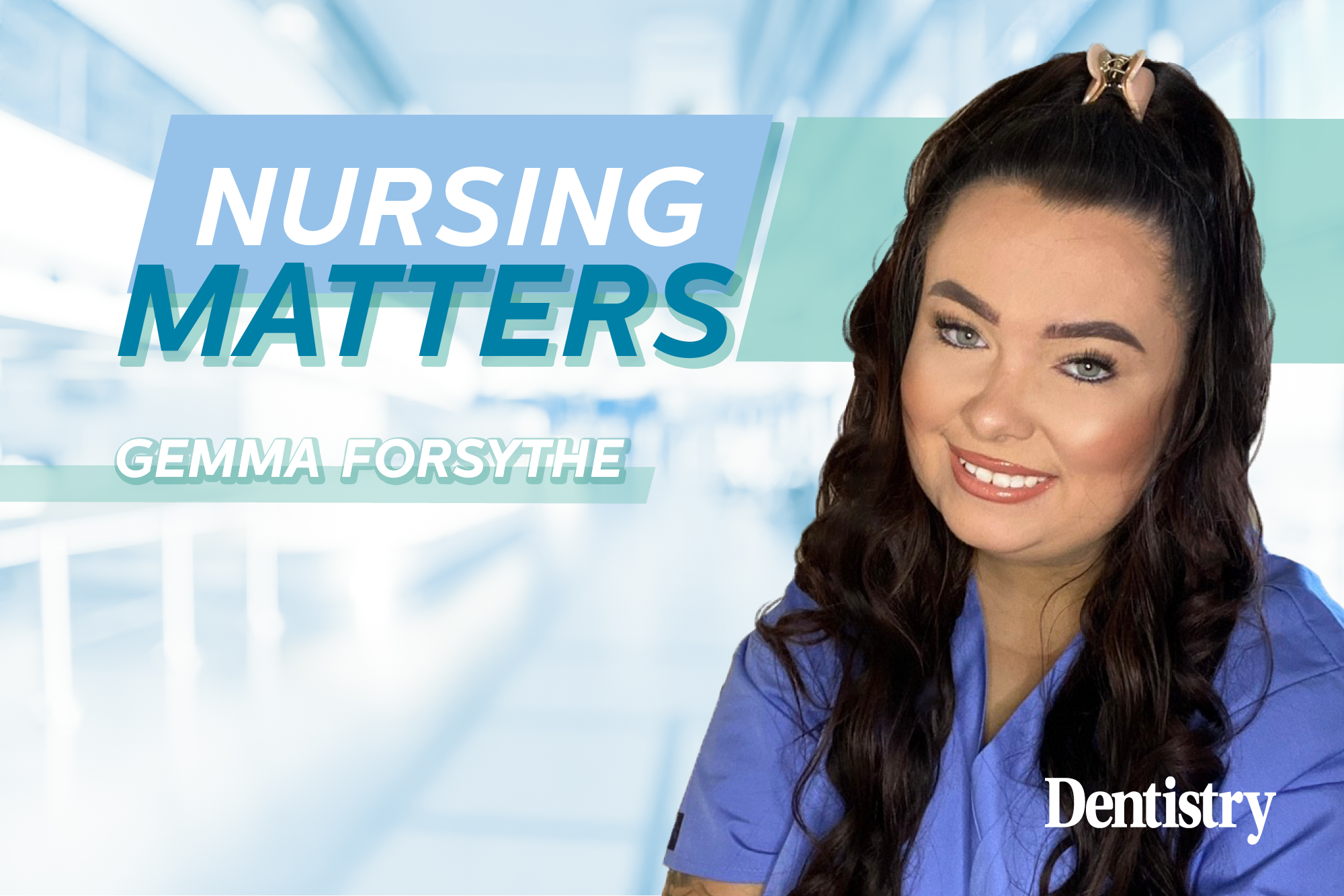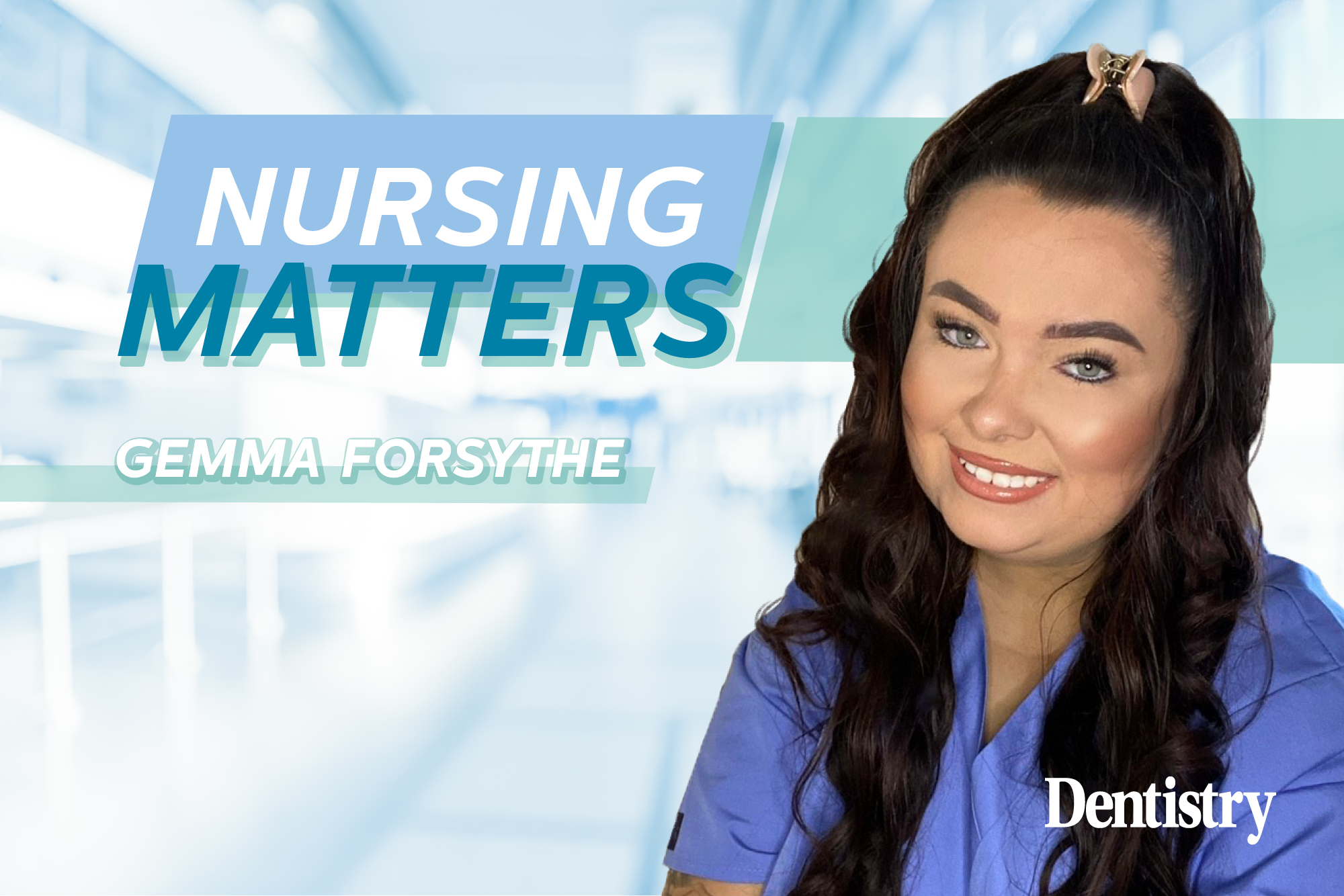 With an ongoing dental nursing recruitment and retention crisis in dentistry, this month Gemma Forsythe speaks to Action for Dental Nurses, a newly-formed group trying to shine light on the importance of dental nurses and the dental nurses crisis.
As we all know, we are currently facing a dental nursing crisis in the UK – both retaining and recruiting dental nurses is difficult.
It is also a time where lots of people seem to be leaving the dental nursing profession to pursue a less strenuous role with better rewards.
This month for Nursing Matters, I spoke with a newly-formed group made by dental nurses, for dental nurses. Here is what they had to say…
Could you tell the readers a bit about the group?
We are 'Action for Dental Nurses' (ADN).
We established because of the need for a platform to exist solely to represent and support dental nurses in the UK.
Pay for many is unfair – barely scraping over minimum wage despite the extensive training to become a dental nurse, on-going CPD requirements and responsibilities that must be shouldered daily.
Working conditions and treatment of nurses, sadly, in many cases is also unacceptable. In many cases, as we hear, it seems to skirt around the edges of Employment Law.
On the Action for Dental Nurses Facebook page, you detail your five-point plan. Would you mind telling me a bit about this?
Our five-point plan is a means for us to invoke legal change and new regulation. It demonstrates the direction we wish to follow.
Currently we are concentrating on stage one: individuals joining our campaign. This is not only dental nurses, but anyone who understands our current plight.
Our five-point plan is available to read on our Facebook group page and soon on our pending website.
Currently, there is no union that solely represents dental nurses.
 

Do you feel as though dental nurses would benefit from union representation?

Dental nurses need to have union representation. Currently there is no union that represents us alone in the UK.

We believe we are preparing for this role. We aim to represent and support nurses when they face any problems in the workplace.

In the immediate future, we will be focusing on growing our members and campaigning for better pay, improved working conditions and fairer treatment that reflects the responsibilities and dedication of dental nurses.      
What do you think needs to happen in order for dental nurses to receive the recognition and rewards that they deserve?
We believe that recognition and respect for our profession needs to come through raising awareness of the role of dental nurses. This includes the wide range of their responsibilities and their importance to the success of the dental team.
There also needs to be more research and a spotlight on the issues and challenges that we are currently facing on the ground.
Our Facebook group 'Action for Dental Nurses' has been a good starting point for us, with many great discussions and sharing of experiences taking place.
As mentioned above, it is a group anyone can join to gain further insight. We feel that there needs to be a cultural shift across the whole of the dental team, brought about by education and regulation.
Recognition/respect needs to trickle down from the top, leaders need to be reminded of the importance of dental nurses and realise that, without them, their industry would collapse.
From a recent poll in our group, 'pay' received the most votes for the area that members most needed help with.
Pay needs regulation, perhaps, as some of our members have suggested, as a specific banding system for dental nurses and to suitably reflect the role of the nurse, their responsibilities and experience, along with extended duties.
We are starting to reach out to the media with our campaign. The more we can appear in the media, the more individuals we can reach and inform. Currently, rewards do not come into it.
We are concentrating on bringing our working standards and conditions level with other occupations in the UK.
Currently, basic things such as legal rest breaks and receiving pay for overtime are not commonplace, though it is a legal requirement.   
Why do you believe that there is currently such a shortage of dental nurses in the UK?
In 2021, 3.6k dental nurses decided not to renew their registration with the General Dental Council. Last year saw some recovery but was still down by 2.6k.
The current shortage is partly due to Covid-19, but certainly not entirely.
Poor pay, incorrectly implemented regulations and treatment are all deterrents for anyone considering a career in dental nursing. These factors also appear to be causing nurses to find employment elsewhere, where they receive many more perks to the job.
We are aware that trainee dental nurses are often shocked by outdated working conditions and generally poor treatment, causing them to leave the occupation before qualifying.
It is becoming increasingly apparent that this has left a problem in both recruitment and retention in the industry.   
What are your plans for 2023 for the group?
As well as following our five-point plan, we will be reaching out to all realms of media to promote recognition of dental nurses' current employment circumstances, and to shine light on their importance.
We have received tremendous support so far and had some interesting conversations with organisations, which we are grateful for. This will continue throughout 2023 and beyond.   
You can join Action for Dental Nurses's Facebook group page by following this link: www.facebook.com/groups/2487590448088644
You can contact Action for Dental Nurses via the group's email address: [email protected]. Any nurses can email with any questions or to discuss anything.
In order for us to continue to grow, we need to be fully recognised by those who hold the keys to change. Please share the above link on your social media feeds and tell your friends and family.
Come and engage with us and our members. It would be great to hear your thoughts and opinions on the current UK dental nurse crisis.
---
Catch up with previous Nursing Matters columns:
Follow Dentistry.co.uk on Instagram to keep up with all the latest dental news and trends.