Dental Practice Accelerator – and the winner is…
Sandeep Kumar announces the winner of this year's Dental Practice Accelerator who will get mentorship from our three gurus.
In May this year, Dentistry.co.uk launched a new campaign called the Dental Practice Accelerator.
The idea behind it was to have three gurus come into one lucky practice and show them how to take their dental practice to the next level; they would help grow it to become a £1 million+ turnover practice.
'We want to help those practices that are currently struggling,' says Seb Evans, Dentistry editor.
'The Dental Practice Accelerator aims to support practices with the help of business leaders who have been there and done it.
'And we'll follow you through the process, find out how things are going and what changes you've implemented to make it work.'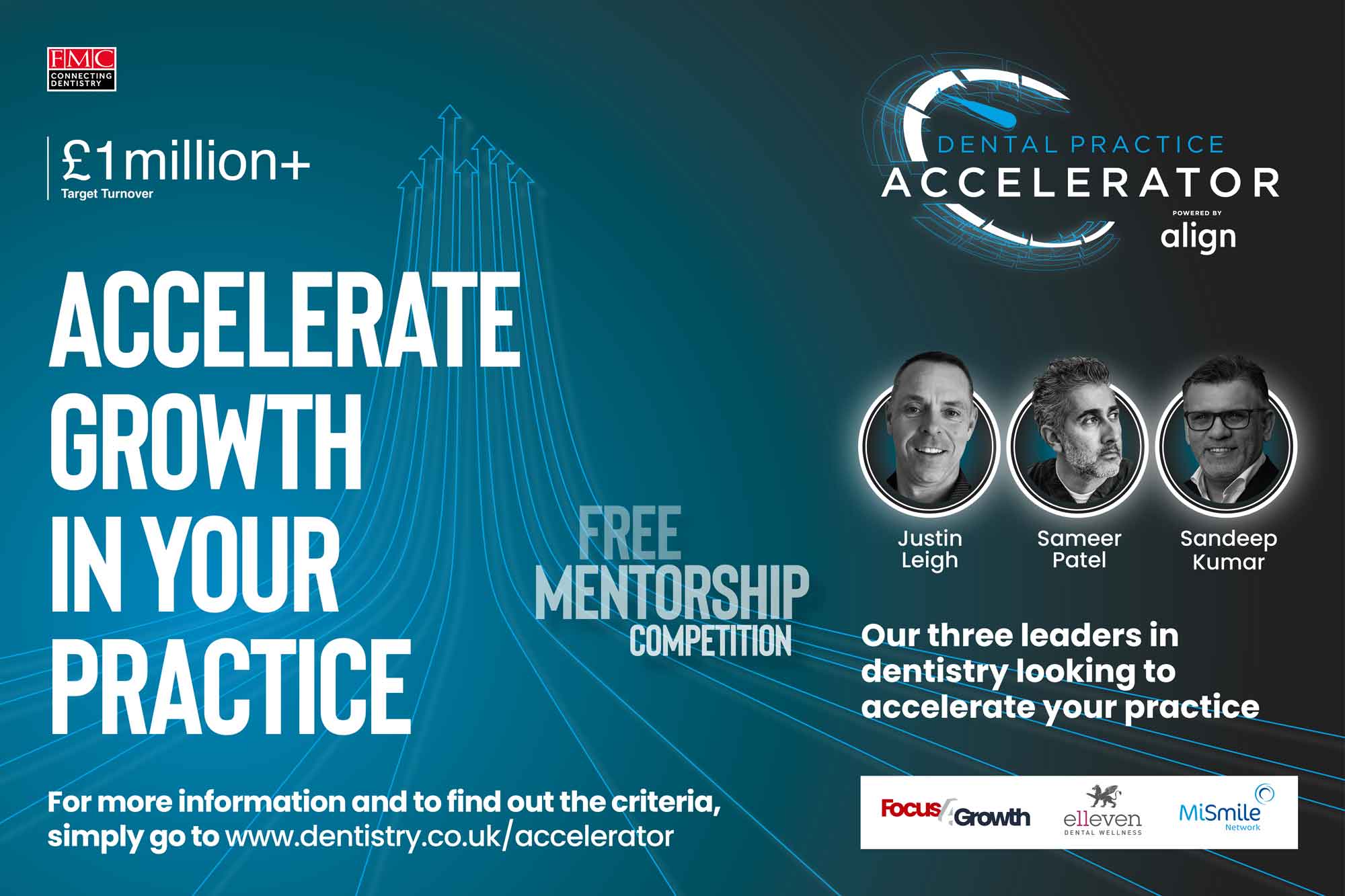 Dental Practice Accelerator winner
Readers of Dentistry.co.uk did not disappoint, with numerous practices sending in their entries.
The high quality of the entries made it difficult to judge, but we narrowed the shortlist down to 10 for the final day of judging.
These include:
Taher Abdulhussein
David Bentley – Bentley Mathieson Dentalcare
Nikesh Chandarana – Billericay Dental Care
Ranvir Dhillon – Academy Dental
Halima Hussein – One Dental
Paul Midha – Vici Dental
Jay Parekh – Campbell Dental Practice
Rachel Read – Ridentes Dental Practice
Stephen Robinson – The Dental Practice
Yogesh Wadher – Strand Dental.
'The judges had a hard time filtering through the entries, they were all such high quality,' Seb continues.
'It took a whole day before they could narrow it down to a final three, before picking the eventual winner.
'We want to take a moment to show our appreciation for all those that did take the time to enter.
'Hopefully this won't be the last you hear from us.'
---
To find our who the eventual winner was, watch the video above.
And keep coming back to Dentistry.co.uk as we track the progress and find out how our gurus helped grow the practice.
Follow Dentistry.co.uk on Instagram to keep up with all the latest dental news and trends.