The history of dental hygienists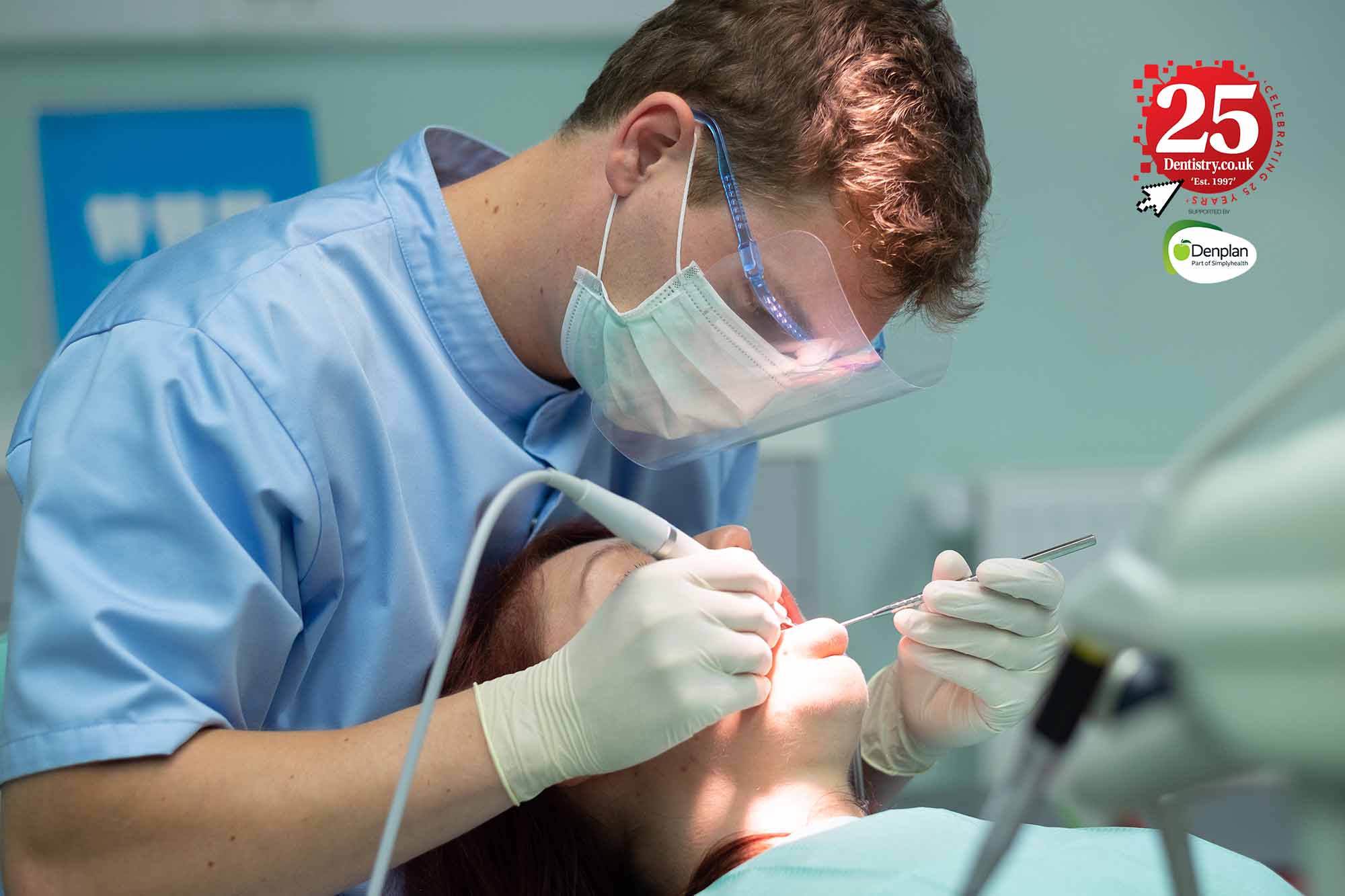 Claire Berry takes a look at the history of dental hygienists, exploring their evolution from teeth polishers to 'experts in our own right'.
It was a pleasure to be asked to look at the timeline and evolution of the dental hygienist and therapist as Dentistry.co.uk turns 25.
It really gave me insight into how our professions came to be. Luckily for me (being a hygienist), both professions have come a long way, developing into valuable roles within the team which continue to grow.
The very early days
To really appreciate the changes in the last 25 years, we need to look at where our professions have grown from.
Before we held protected titles, we were known as having ancillary/auxiliary roles. An auxiliary is a person whose work provides a necessary support to primary activities.
Early reported dental auxiliaries were employed by local education authorities because of a national shortage of qualified dentists. They worked with a dentist, examining and treating children under supervision. This was cheaper and allowed an increase in productivity.
In 1932, the work that could be carried out by a dental auxiliary was described as 'scaling and polishing tooth surfaces'. This definition embedded itself as a phrase strongly associated with the hygiene profession, even today.
During World War Two, it was recognised that a considerable amount of manpower was being lost to issues that involved oral health. Acute necrotising ulcerative gingivitis (known at the time as trench mouth) and dental sepsis were major issues. It was particularly notable in the RAF, where many operational flying hours were lost due to these painful and often debilitating conditions.
In 1942, Sir William Kelsey-Fry, a consultant to the Royal Air Force, suggested dental hygienists be employed to help alleviate the problems, 'as through education this type of gross dental disease was preventable'. In response, a dental hygiene school was started at RAF Sidmouth in 1943.
Post-war years
In the post war years, a huge amount of interest was shown by the dental profession and the Ministry of Health into the general introduction of dental hygienists.
The government at the time were so concerned about the national shortage of dentists, they advocated the employment of dental hygienists to counteract this issue. They felt it would allow for the recruitment and training of more dentists.
Records of communication between the military and the GDC about the dental hygiene profession revealed a delay in the development of the role of dental hygienist between the years 1958 and 1961. This was because the GDC had concerns over male dental hygienists being enrolled on the GDC register. Luckily that was over-turned. Today, we see a growing number of males in the dental hygiene and therapy professions.
Although slowly progressing, it was still felt by some that dental hygiene was a dilution of the care provided by the dental profession. Additionally, some believed that the employment of dental hygienists would only be a temporary measure. Thank goodness this was wrong!
The scope of practice for a hygienist in 1957 looked like this:
Dental hygienists are permitted to carry out dental work of the following kinds under the direction of a registered dentist who has examined the patient and has indicated the course of treatment to be provided:
Cleaning and polishing teeth
Scaling teeth (that is to say the removal of tarter, deposits, accretions and stains from those parts of the surface of the teeth which are exposed, or which are directly beneath the free margins of the gums, including the application of medicaments appropriate thereto)
The application to the teeth of solutions of sodium or stannous fluoride or such other similar prophylactic solutions as the council from time to time may determine
Giving advice within the meaning of subsection (1) of section 33 of the Dentists Act 1957 on matters relating to oral hygiene.
In May 1958, the GDC issued the first recommendations for dental hygienist courses. It awarded/monitored standards for dental hygienist training and examinations.
Hygienists initially trained for a period of no less than 9 months and qualified with a Certificate of Proficiency in oral health. This now entitled us to be able to register with the GDC to practice as a dental hygienist and so made the term 'dental hygienist' a protected title by law.
Although 'dental dressers' have been around since 1916 carrying out minor treatments on children, in 1959 the first school for dental auxiliaries (now therapists) was opened at New Cross Hospital in South London.
The school admitted 60 female students per year for a two-year course. In 1979 the NHS recommended that there should be an expansion of training facilities for dental therapists.
How has dental hygiene and dental therapy changed in the last 25 years?
The hygienist and therapist scope of practice looks very different nowadays. We no longer need to work under the direction of a registered dentist when we are carrying out treatment under direct access, and we now see hygienists and therapists training alongside dentists at dental school.
The GDC recommended that therapists be permitted to work in all sectors of dentistry, including general dental practice, in 1999. This was approved in July 2002.
Prior to this, employment opportunities for dental therapists were limited. They were restricted to employment within hospitals and community placements and only a few positions were available.
The current scope of practice for dental hygienists and dental therapists looks like this (taken from the GDC):
Dental hygienists and dental therapists are registered dental professionals who help patients maintain their oral health by preventing and treating periodontal disease and promoting good oral health practice. They carry out treatment direct to patients or under prescription from a dentist.
You can undertake the following if you are trained, competent and indemnified:
Provide dental hygiene care to a wide range of patients
Obtain a detailed dental history from patients and evaluate their medical history
Carry out a clinical examination within their competence
Complete periodontal examination and charting and use indices to screen and monitor periodontal disease
Diagnose and treatment plan within their competence
Prescribe radiographs
Take, process and interpret various film views used in general dental practice
Plan the delivery of care for patients
Give appropriate patient advice
Provide preventive oral care to patients and liaise with dentists over the treatment of caries, periodontal disease and tooth wear
Undertake supragingival and subgingival scaling and root surface debridement using manual and powered instruments
Use appropriate anti-microbial therapy to manage plaque related diseases
Adjust restored surfaces in relation to periodontal treatment
Apply topical treatments and fissure sealants
Give patients advice on how to stop smoking
Take intra and extra-oral photographs
Give infiltration and inferior dental block analgesia
Place temporary dressings and re-cement crowns with temporary cement
Place rubber dam
Take impressions
Care of implants and treatment of peri-implant tissues
Identify anatomical features, recognise abnormalities and interpret common pathology
Carry out oral cancer screening
If necessary, refer patients to other healthcare professionals
Keep full, accurate and contemporaneous patient records
If working on prescription, vary the detail but not the direction of the prescription according to patient need
Additional skills which dental hygienists might develop include:
Tooth whitening to the prescription of a dentist
Administering inhalation sedation
Removing sutures after the wound has been checked by a dentist.
A dental therapist can carry out all the above and including:
Carry out direct restorations on primary and secondary teeth
Carry out pulpotomies on primary teeth
Extract primary teeth
Place pre-formed crowns on primary teeth.
Dentistry developments
The biggest development in our profession occurred when direct access was introduced on the 1 May 2013. This enabled certain dental care professionals to see patients directly without them seeing a dentist first. This is something that in the early years was unheard of and certainly wouldn't have been a consideration.
Direct access enabled easier access to care for the public. This was at a time when dentistry started to become more preventive in its approach. Dental hygienists became more recognised as providing a vital role, as well as allowing clinicians to hold more responsibility within their remit and work autonomously.
Dentistry continually strives to become more preventive. One of the best things to happen in dental hygiene is the introduction of BSP S3 guidelines, published in 2020: 'For the first time in dentistry, the EFP has developed an evidence-based clinical practice guideline (level S3) for the treatment of periodontitis.'
More efficient
Its importance lies in the fact that it has updated the scientific evidence of the efficacy of all the preventive and therapeutic procedures that are used today in periodontal therapy and has created recommendations – based on this evidence – to guide the treatment of periodontitis depending on its degree of severity' – Mariano Sanz, who chaired Perio workshop 2019.
Dentistry has also shifted towards a more minimally invasive profession over the years. And this has translated in the hygiene and therapy worlds too.
Conventional and traditional treatment modalities are being challenged by modern concepts such as Guided Biofilm Therapy and powder therapy and laser dentistry. Treatments are evolving into becoming more efficient. They are increasingly more comfortable for the patient and less invasive on the soft and hard tissues.
Digital dentistry is a hot topic. The introduction of new technology has seen hygienists and therapists add to their scope. It is commonplace to see the use of scanners as part of our treatment. Innovations in technology has even seen scanners with the ability to detect caries lesions sooner than they could be seen via X-ray.
A central role
In September 2005, the GDC published the entitlement for hygienists and therapists to be able to carry out tooth whitening under the prescription of a dentist. Another victory for both professions to be able to offer more and add to our skillset.
In the 21st century and moving forward, our roles are more central in patient care and more important than ever. Ever emerging evidence supports the link between periodontal disease, chronic inflammation and systemic disease. This link is now backed by robust evidence as we appreciate systemic disease has a bi-directional association with periodontal disease.
Specific systemic diseases also increase the risk of periodontitis, and periodontitis may increase the risk of certain systemic disease. Dentistry has a place in optimal general health, as we 'put the mouth back in the body'.
We continue to spread awareness using all resources at our disposal. As a result, the public are much more aware of our presence.
Recent years have also seen social media develop our ability to get the oral health message out to the world. This has been a useful tool to help propel our profession.
What is in store for us?
The BSDHT and the BADT continue to strive for prescribing rights for dental hygienists and therapists. We hope this is in the pipeline for us soon.
The last 25 years has seen dental hygienists and therapists opening their own dental practices and even employing dentists themselves. It's a matter of time before hygiene clinics are commonplace on the high street. Especially as the public become more aware of health and wellness.
The profession has come a long way from the routine 'scale and polish' that was seen in the scope of the 1950s hygienist. Gone are the days of scaling. It is now about the gathering of assessment data and also providing skilful techniques as part of non-surgical treatment. This is alongside bespoke education to provide oral health support for lifelong care.
We need to move away from the terminology we used when our scope was just 'scale and polish'. It is no longer that.
As we learn more about dental/periodontal and peri implant diseases and how best to stabilise, treat and prevent them. As we see implants become more commonplace, dental hygienists will also continue to be pushed forward.
Seeing what the scope of practice evolved from explains why people still refer to our treatment as a 'scale and polish', even though that's now the least important thing we can carry out. We now know dental disease isn't calculus initiated, it's biofilm related.
The right way
The scale and polish concept (and the 1950s scope of practice) was from a time when calculus was considered the culprit for disease progression.
With advances in our training, increasing knowledge of disease and continual advancements in modern technology, we have evolved into experts in our own right and a cornerstone in practice.
When we are utilised in the right way to our full scope and if we continue to progress at the rate we have over 25 years, it truly is a great time to be a hygienist or therapist.
Skill mix in dentistry is thankfully a reality and we are very much embedded in that matrix.
---
Follow Dentistry.co.uk on Instagram to keep up with all the latest dental news and trends.