Why aren't you carrying out teeth whitening treatments?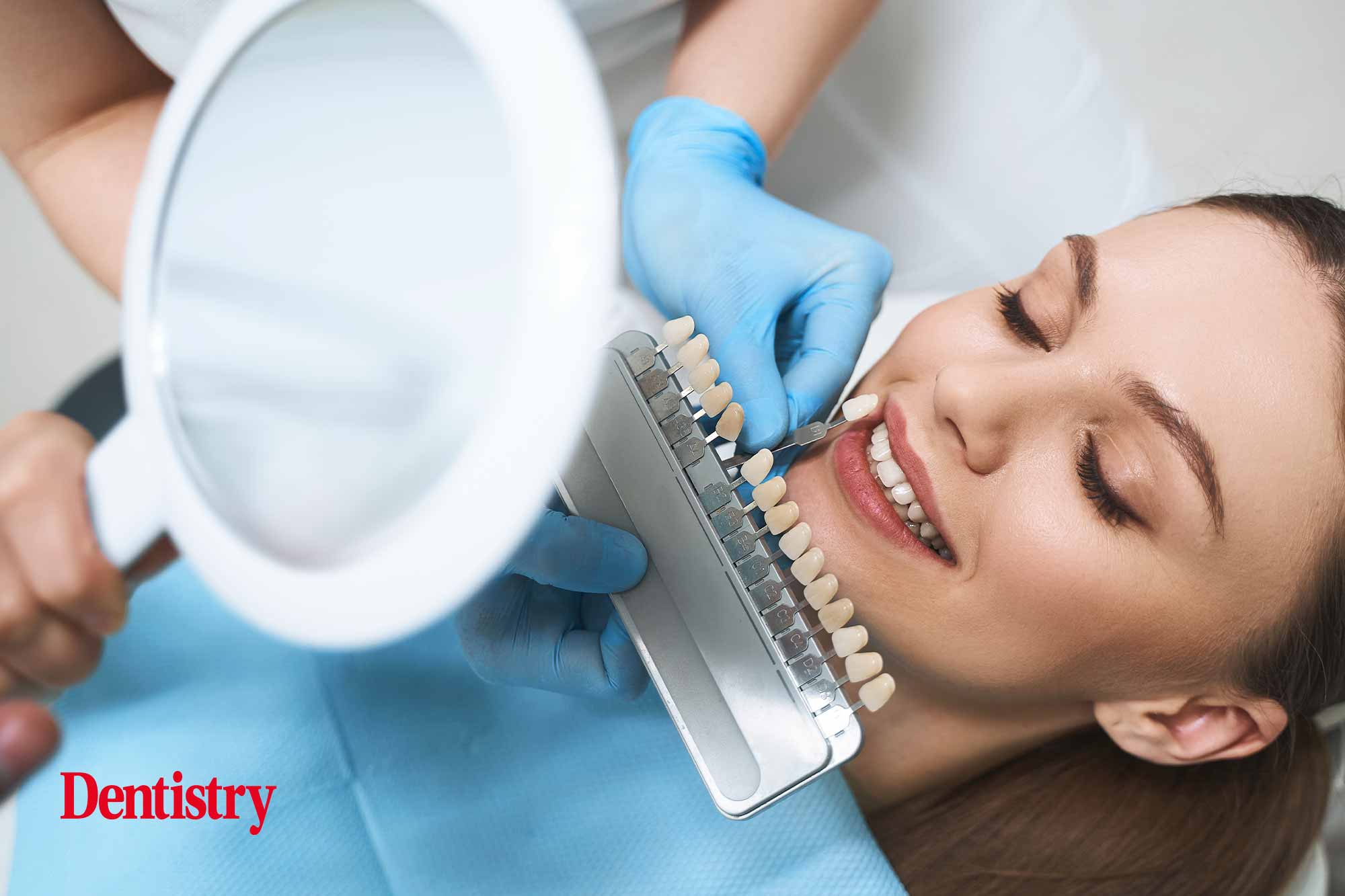 Megan Fairhall challenges dental professionals and addresses their perceptions about teeth whitening.
Teeth whitening is the practice of dentistry as stated in the Dentistry Act 1984. Therefore, only dentists, dental hygienists or dental therapists (under the prescription of a dentist) can legally carry out teeth whitening treatments containing more than 0.1% and up to 6% hydrogen peroxide in the UK.
So why aren't more clinicians offering whitening treatments when legally they are the only professionals in the UK who can carry out this cosmetic dental procedure?
I believe a primary stumbling block is that, whitening is a cosmetic procedure. Therefore it's not a subject which is covered in great detail during undergraduate university training. As a result, dental hygienists and therapists require further post graduate training. Teeth whitening is classed as an extended duty within their scope of practice.
However, by completing a training course, they are able to greatly increase their working opportunities and job satisfaction. The training will also give them the confidence in the whole whitening process. They can gain a deeper understanding of how whitening works.
They will also be able to acquire knowledge on the importance of case management for a variety of scenarios. As well as, learn how to tailor treatments to each individual patient to ensure the most effective and long lasting results.
I believe it is also our responsibility as the trained professionals to ensure our patients are receiving the correct, safe and reliable means to whiten their teeth. Social media also plays a great role in this and as professionals it is important we are educating and making our patients aware of the risk of seeking rogue illegal teeth whitening treatments elsewhere or purchasing gimmicky products online.
Here I have answered the most commonly raised obstacles to adopting tooth whitening raised during my training sessions:
'I think it takes too much time to set up the practice for tooth whitening'
Evolving your skills and your practice is all part of vital growth and development. There will always be ongoing changes that need to be put in place in any business. Assigning someone to this role and working on continuing business development should all be part of an ongoing practice plan. It can also help the team develop themselves and their roles, leading to more fulfilling careers for all.
Once you set your practice up with whitening, it will allow a seamless patient journey and positive experience for all. Philips can also provide support in setting up your practice for whitening treatments, so I recommend you reach out to the experts to help guide you.
'I fear that I will invest in whitening equipment, and will not get the patients to justify the expense'
I believe that investing in yourself or in the practice reaps rich dividends. There are so many new and exciting developments in dentistry and so it is of great importance we all stay up to date on our treatment knowledge and equipment to ensure the best outcomes for our patients.
You may also be interested to learn that Philips provides a loan-a-lamp scheme and so you can borrow the tooth whitening equipment before committing to purchasing, which can give you the opportunity to build interest from prospective patients and focus on your marketing without a major financial outlay. Then once you start to derive the additional income from whitening you will have the funds to invest.
'I am so busy, so incorporating whitening will put additional pressure on me'
There is a great demand for dentistry at present and all of us are feeling the pressure especially with NHS targets. Assigning whitening to a dental hygienist or dental therapist can be a great way to alleviate the dentist's workload.
Ensure DHDT's are utilising their scope of practice and can also help increase earnings for themselves and the practice. Utilising the right team members and expanding their skill set can help reduce pressures and ensure a better workflow.
'I don't have time to train my staff to carry out tooth whitening'
I would always recommend outsourcing whitening training to the necessary professional or company. Philips provides lunch and learns for the whole team, ensuring everyone's knowledge is up to date, they can also assist with further one on one training for their Zoom in chair procedure.
I work with Philips to provide the gold standard full day's training course for clinicians. This is recommended to ensure in-depth knowledge and a deeper understanding on all the aspects of tooth whitening to provide the best, long last results for their patients.
'I cannot see that tooth whitening will work in my practice as my patient cohort complain about the price of everything'
Tooth whitening is the most requested procedure in the UK. It seems to be something that we don't even need to overly market as patients are seeking it out themselves.
When it comes to cosmetic dental treatments it is also the least expensive and minimally invasive cosmetic treatment. It's more affordable than other cosmetic treatments but can often make a big difference to a patient and their confidence.
It is also an excellent entry level procedure which leads to more extensive treatments. Payment plans are also more widely available than ever before to help patients breakdown the costs over time.
'I am concerned about tooth whitening adding a risk of complaints'
Teeth whitening comes with little complications, provided the clinician has had adequate training there should be very little to no risk involved. The only thing that may arise would be that patients are not satisfied with the results, but again with good training clinicians should be getting good results.
It's not a one size fits all with whitening. This is something I go through in great depth during my whitening training courses.
'My practice does not have the space or storage area for whitening'
Storage for whitening products can be fairly minimal and order turnaround times and delivery services are prompt. Philips has also teamed up with certain labs from whom you can order whitening gel and they send you the requested kit with the take home trays. Therefore, you require no storage at all.
'It seems like a hassle to involve a lab for tooth whitening'
You can make take-home whitening trays in-house, if you train team members to do so. I would generally recommend teaming up with a lab though as they are the subject matter experts in this and the standard of the whitening tray will be a lot higher. The better the trays the better the results, therefore the happier the patient.
'I don't think my staff will want to include whitening as part of their role'
Clinicians obviously have to be on board to want to offer whitening treatments to patients. If they are not, find out why and it there is a solution to this. It may be due to a lack of confidence in the procedures. So, getting them on a whitening training course to increase their knowledge and therefore confidence could help expand their roles and treatment offerings.
'There are so many tooth whitening brands out there, it seems to complicated, I don't know where to start'
There are multiple teeth whitening brands available on the market for dental practices. I would recommend going with a trusted brand with long term and up to date research behind their products.
I would pick a brand with a name which is recognised and trusted by patients too. Then, I would ask about the training and marketing support they provide. Also try the products for yourself so you can give personal advice and feedback to patients regarding the whitening gels.
If your practice is not currently set up for whitening this may also be a barrier for you. Companies such as Philips can help support with this set up.
Firstly, they have their loan-a-lamp scheme. You can borrow one of their Zoom in chair treatment lamps to trial before committing to purchasing one for your practice.
They also provide free marketing materials to help drive interest from existing and prospective patients.
In addition, they can provide business growth guidance along with support from one of their oral health educators. They can deliver CPD lunch and learns to educate the team on whitening. Also, they provide further one on one training sessions on the Zoom in chair procedure.
Whitening is now one of the most popular and requested dental treatments. The profession has seen a substantial rise in cosmetic dental procedures in recent years. Whitening is the underlying basis for nearly all aesthetic dental treatments. You can use this as entry level treatment approach or as part of a larger treatment plan.
Ensuring your practice is set up correctly and your team have the knowledge to execute successful whitening treatments is of great importance to the future of every practice.
'I can't afford to spend money on marketing for tooth whitening'
Firstly you can reach out to your existing patients as they are your prospective whitening target audience. Your patients are already there, sat in your dental chair and investing in their oral health on a daily basis.
We are fortunate in that sense as most business' have to sort out their target audience but ours are right there under our noses every day.
Philips can also provide you with free marketing materials. You can place these around the practice to help increase interest from your patients.
Online marketing has developed rapidly and having an online professional presence showcasing your whitening cases is any easy and effective way to reach out to prospective new patients for very little money.
Ideally have a team member or outsource your online marketing. This makes sure your content is relevant, timely and refreshed regularly. It is another necessary investment in your personal growth of and that of your practice.
To find out more info on teeth whitening training courses and to book your space on the next available date please follow this link:
https://www.eventbrite.co.uk/o/megan-fairhall-17244777321
---
If you would like further assisted with setting up whitening in your practice, please contact Philips [email protected]