Looking back at 25 years of dental practice values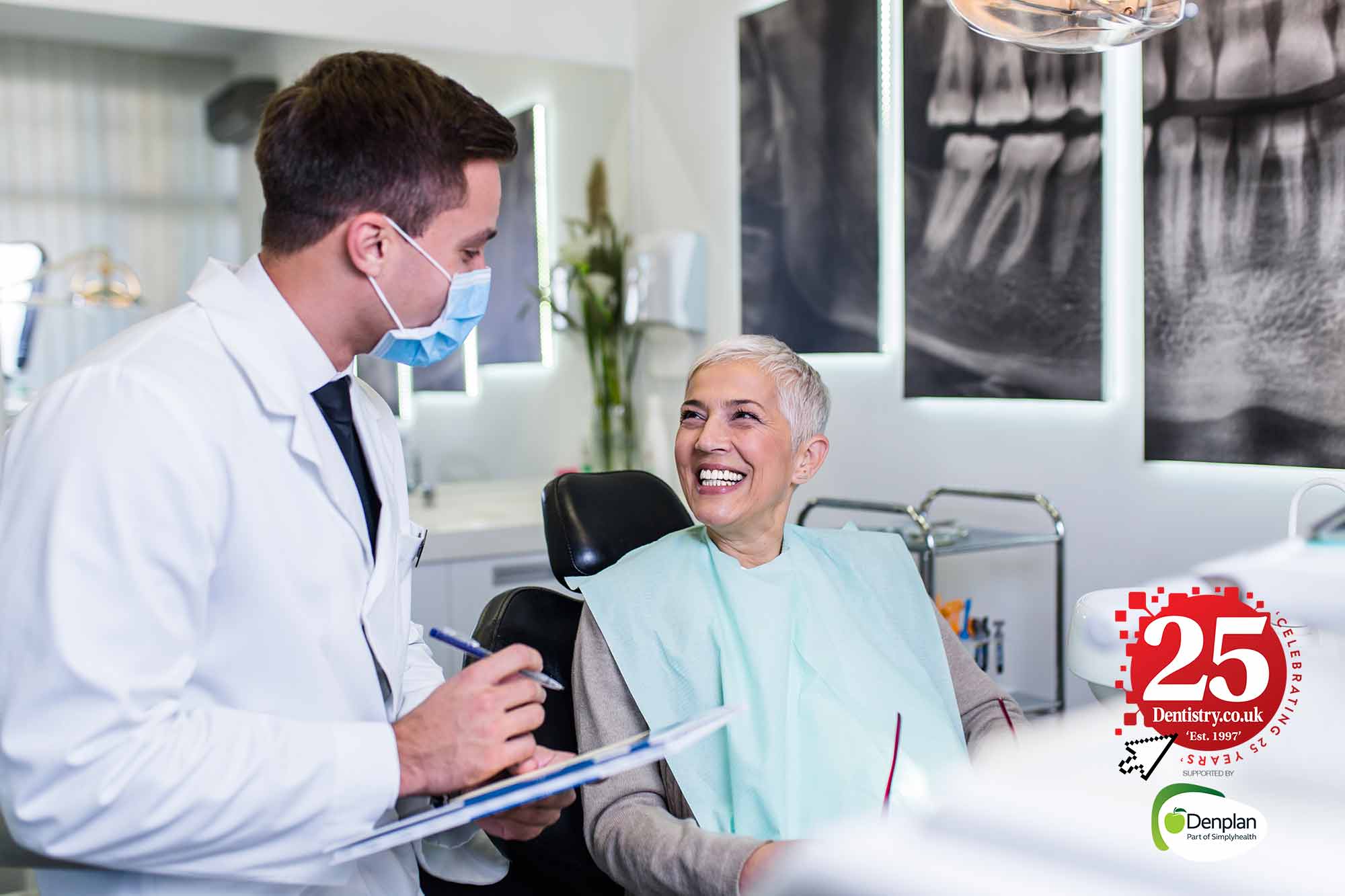 Andy Acton reflects on how dental practice values have shifted over the last 25 years and discusses how 'the future for dentistry is bright'.
Dental practice values 1997 – 2005
For some, 25 years ago would take them back to their infant years. Others will still remember treating patients in the 1990's as 'Cool Britannia' swept the country.
In 1997 there were very few purely private practices. NHS income was generated on an 'items of service' basis, which broadly meant you could bill the NHS for whatever you did in that month with no limitation.
At this time practices didn't change hands at anything like the rate we see today. Additionally, goodwill values were modest in comparison to today's levels.
Typically, a practice would be valued based on a percentage of turnover and this would be in the range of 25% to 60%.
It is not unusual for a mythical figure of 33% to be quoted as the 'standard' valuation ratio for the 1990s.
But the facts don't support this. Frank Taylor & Associates (FTA) established the market for valuing dental practices in the 1980s and our archives show a range of valuations through this period.
As a marker, in 1997 FTA had 1,459 dentists registered looking to buy a dental practice.
Dental practice values 2006 – 2009
Fast forward to 2006 and the next big market event, and this changed everything.
The NHS funding system changes mean, going forward, there is a fixed contract. It also means a requirement to deliver a set number of units of dental activity.
This sets the income limit for NHS based practices and, with that, the profit potential.
It unsettles associates as principals looking to increase their profitability focus on their variable costs, of which their associates' salaries are one of the biggest components and therefore in sharp focus.
Put simply, reducing the reliance level of associates increases profit.
The combination of the NHS funding system now being restricted to contract holders, and the droves of associate looking to buy practices to secure their future, sees goodwill values rise sharply. This is the start of what will be a sustained period of rising values until 2008 when there is a bump in the road.
On the 15th September 2008, the US investment bank Lehman Brothers filed for bankruptcy.
Whilst the UK was already in a recession by this time, the shock of Lehman's collapse hastened the economic downturn.
This milestone is important for dentistry as it boosted NHS goodwill value. This is because the gilt-edged NHS contracts were seen as a safe haven.
In contrast, private practices took a hit with income at some practices reducing by over 30%. This contraction of private practices also impacted goodwill values which dropped from late 2008. They didn't start to see any significant recovery until 2010 when confidence returned.
The market then enjoyed a period of stability with the demand for practices remaining steady. At this time the number of buyers, registered with FTA, had virtually trebled in just over a decade to 4,301.
Dental practice values 2010 – 2019
From 2010 through to 2019 there was a steady rise in goodwill values for both NHS and private practices alike.
NHS values are still higher countrywide than private practices. However, the gap is starting to show signs of narrowing.
With practices typically owned for 12 to 15  years, this is an indication of where buyers see the future of dentistry. Goodwill values are driven by supply and demand and this increasing demand is driving values up.
Although, some parts of the country saw sharper increases than others as the location of a practice attracts the greatest weighting when calculating goodwill value. But this period witnessed greater demand for practices across the whole country.
There was a movement away from valuing practices on a percentage of turnover and towards a multiple of adjusted profit during this time. This is arguably a better metric to use as turnover is vanity and profit is sanity.
However, we should always remember that cash is king!
The banking sector has always been positive towards the healthcare sector, and dentistry in particular.
Now we are seeing several banks have specific lending policies for dentistry. This builds confidence among buyers which in turn sees greater levels of activity.
Dentists have always benefited from the most generous loan terms in the small business sector which acknowledges the inherent low risk of the sector and minimal loan default rate.
Dental practice values 2020 – present
Like most of the world, the dental practice market was hit by the impact of Covid and the resultant government-imposed lockdowns. If there was a silver lining to the Covid cloud, the hiatus did allow some time to analyse the situation and plan accordingly.
During this first lockdown I was invited onto a variety of webinars to share my thoughts on what would be the impact to  goodwill values.
My view back then was that ongoing deals will stall, but few will abort, goodwill values will hold up and there will be increased numbers of buyers coming out of the pandemic.
My logic for this was the number of buyers was now close to 5,500 which was an all time high. If we apply Pareto's 80/20 rule this would still leave 1,100 buyers which is more than enough to satisfy the supply side of the market in any given year.
It turned out my thoughts were broadly correct. Due to the lack of government financial support for associates, and them not being able to work for a minimum of three months, there was renewed appetite to buy a practice for long term security.
2020 and into 2021 were unprecedented and yet again, dentistry proved to be not only recession and depression proof but also pandemic proof.
NHS contract holders continued to receive their monthly payments and private practices saw a sharp increase in demand for their services.
Plan based income practices also became more desirable due to their regular income which eased cashflow concerns. For many private practice owners, this was a major issue during lockdown.
To give some context on how far we have come in 25 years here are a couple of practices from the FTA archives spanning 25 years.
| | | |
| --- | --- | --- |
| Year | 1997 | 2022 |
| Location | Kent | Essex |
| Surgeries | 2 | 2 |
| Income | NHS | Predominantly NHS |
| Turnover | £220,000 | £580,000 |
| Net profit | £59,000 | £277,000 |
| Sale price | £86,900 | £1,300,000 |
Goodwill is paying for what has already been created, but you are buying for the future. And the future for dentistry is bright, here's to the next 25 years.
---
Follow Dentistry.co.uk on Instagram to keep up with all the latest dental news and trends.