What is the current state of Ukrainian dentistry?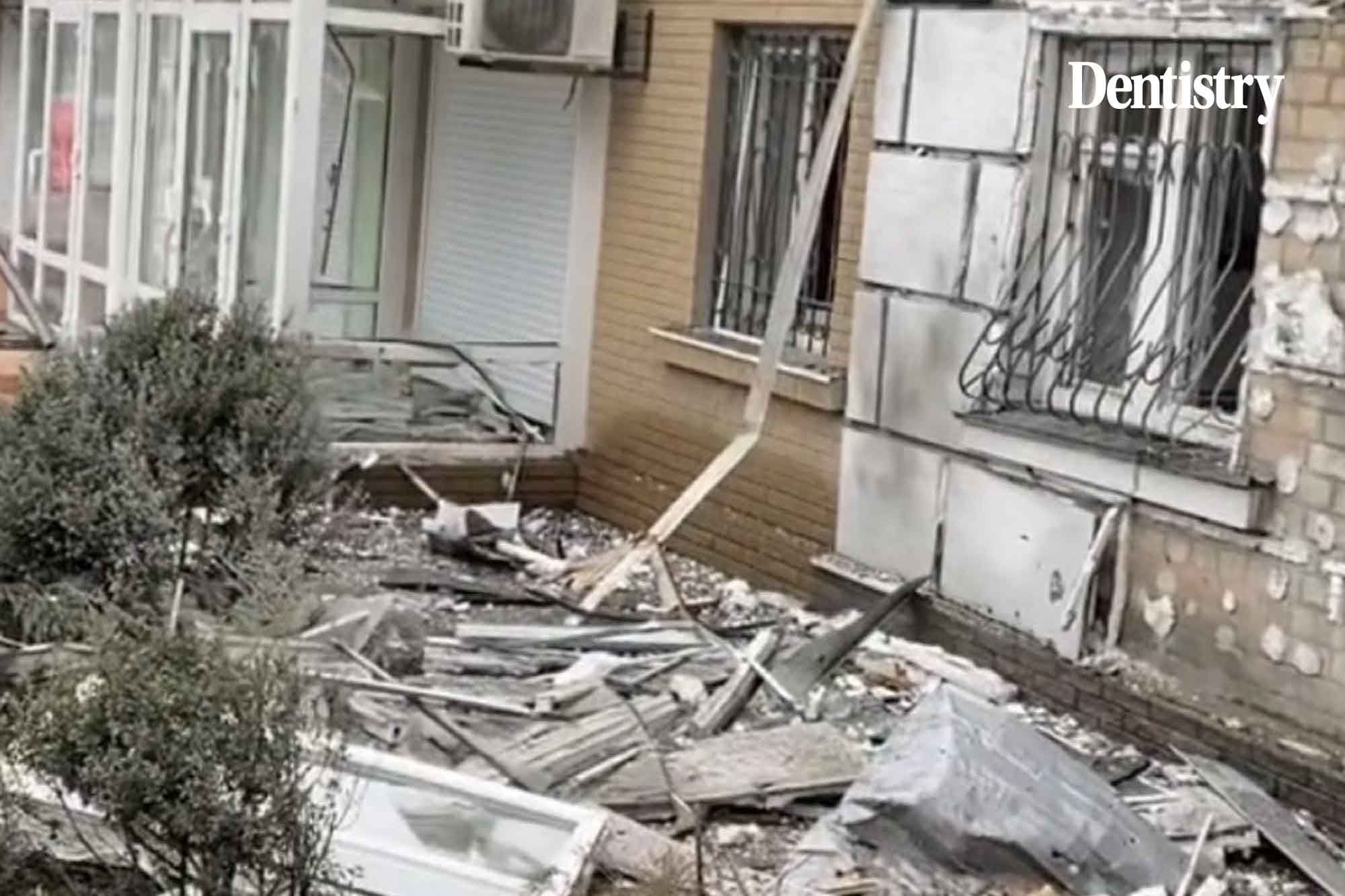 Myroslav Goncharuk-Khomyn provides his views on the current situation of Ukrainian dentistry, and the challenges being faced.
The war in Ukraine has changed most aspects of life, and it is still changing lives, every single day. 
It is emotionally very hard to write specifically about relevant changes in Ukrainian dentistry, considering the actions of the Russian military in Ukrainian cities. 
Dentistry in Ukraine, in present war conditions, has seen several changes. 
First of all, dental care systems are working differently in each territory. These territories are directly affected by combat or occupied by Russian troops. 
In the western part of the country, air bombings have occurred, but no active on-ground battles are being held. 
Dental care supplies in the affected cities are strictly limited. This is due to a deficiency of dental materials. Also, the fact that many specialists have moved to the western part of the country or abroad. 
The number of Ukrainians who have left Ukraine since the beginning of the Russian invasion has reached near 3.5 million people, according to the data provided by the Office of the UN High Commissioner for Refugees. 
Most of the refugees from Ukraine are females and children. Ukrainian legislation prevents males from leaving the country due to the war. 
Most of the cities located in the active war zone, or occupied by Russian military, are experiencing a humanitarian crisis. The issue of dental care is one amongst many other issues, and is projected in the background of civilian losses and perpetrations by the Russian army. 
In many of the directly affected cities, dental care is mostly based on treating pain or providing dental help to cure acute pathological conditions in emergencies. For example, providing devitalisation of teeth, making incisions and carrying out tooth extractions. 
Limiting factors in Ukrainian dentistry
In some territories, the population is unable to receive even pre-medical help, due to periodical bombing and destruction of infrastructure. The possibility of providing specialised dental care in the occupied territories is highly limited due to the following factors: 
Risk of patient and doctor getting injured or shot if battle actions are located near air bombings

 

Many hospitals have been mined by the Russian army strategically, as important objects

 

A number of dental clinics have been completely destroyed during air bombings

 

Some clinics are unable to work because of the destruction of basic utilities supply (electricity, water) and general infrastructure in the city or region

 

A deficiency of dental materials, due to destroyed logistic systems and destruction of routes

 

Understaffing of dental clinics due to migration

 

Marauding caused by Russian troops.

 
Nevertheless, even in occupied territory, some dental specialists are trying to provide qualitative dental help, while risking their lives, by using their own materials reserves, which have been provided in the form of humanitarian help. Although most dental treatment in the active war zones is provided in emergency mode. 
Many doctors in the occupied territories are working without junior medical staff. They are completing the doctor's and nurse's responsibilities of disinfection and sterilisation by themselves. 
Some colleagues have told the same story: their patients have asked to play loud music during the drilling to drown out the sound of bombing and shooting outside.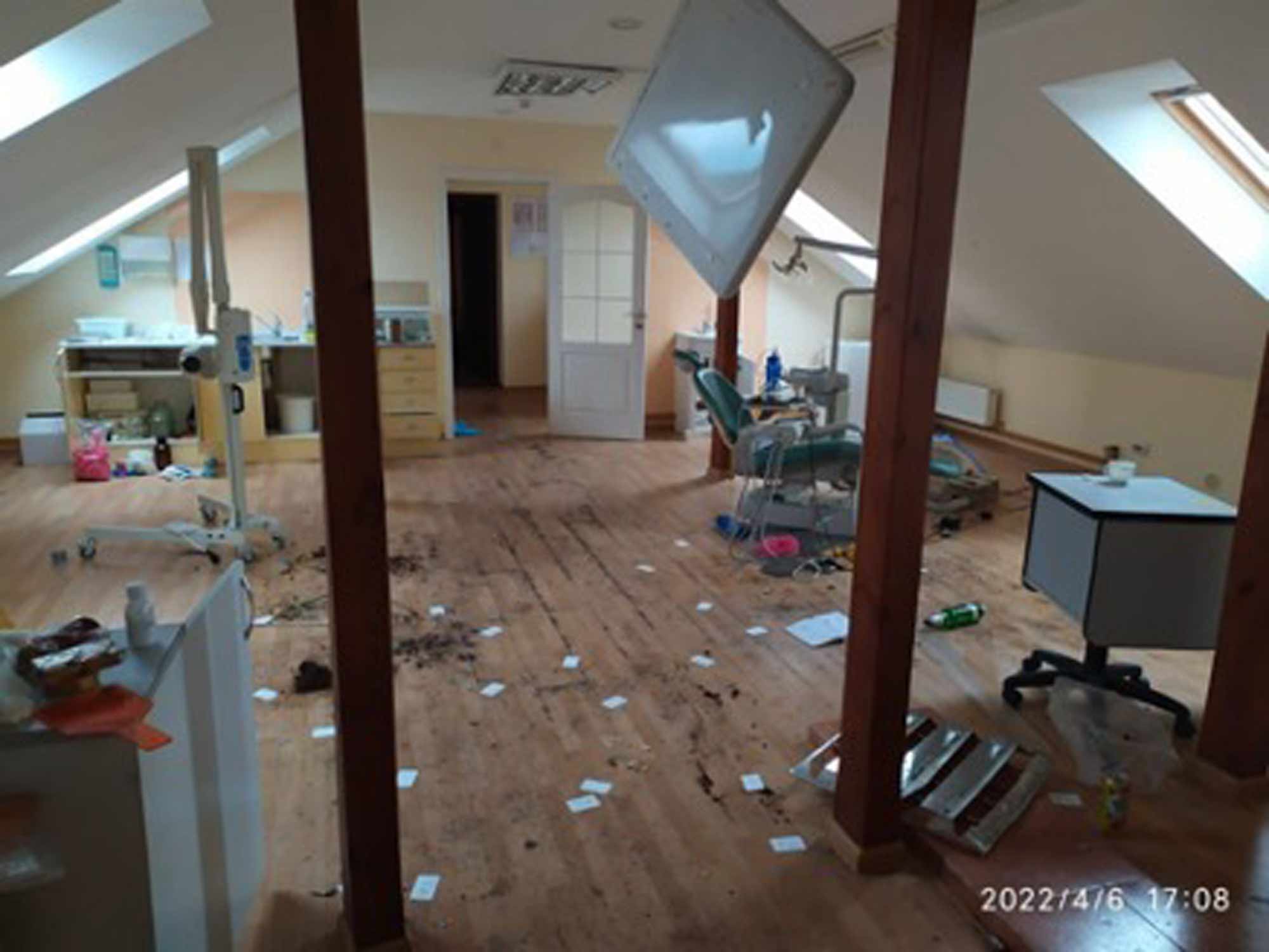 Frontline
There is another side of dental care at the frontline and in the active war zone. 
A number of dental specialists have organised mobile dental treatment posts. Here, they are providing dental help for Ukrainian army and also the civilians at the adjacent territory. 
The staffing of such posts has been provided by personal initiatives. International friends and partners also support these initiatives. 
The first initiative of creating dental care on frontline posts in Ukraine was provided in 2015, within the volunteer project Trident Dental. This aimed to organise high-quality dental care in the region of the Joint Forces Operation. This was held in the eastern regions of Ukraine, and was effectively working until the beginning of the war in Ukraine. 
A number of dental specialists are still providing dental help in the occupied cities and the active war zone, despite the risk of getting shot or injured. 
In the territory of Ukraine that is not under direct military occupation, dentistry is facing the challenge of a large number of migrated people from the war zone seeking emergency and pre-planned dental help. 
In the western regions, people are usually seeking urgent dental care before the migration abroad. Most of the dental specialists are providing urgent dental care free of charge. All other dental treatment charges minimal payment for people migrated from the active war zone, the military and children. 
Dental material supply is altered in the western part of the country but it is more time-dependent than critical. Many dentists who have moved from the active war zone are trying to restore their practice in the western Ukrainian cities. They are doing this by cooperating with clinics that are already working in the region. 
Humanitarian support
A huge amount of humanitarian help has been provided by a dental specialists initiative. Great support has been provided from the EU, regarding supplies and materials needed for treatment of maxillofacial trauma. 
Some dental practitioners joined Ukrainian army forces right at the beginning of war. They are now defending their country by not only being good specialists, but also by being brave soldiers. 
There is also another dental frontline of the war zone: Ukrainian dentistry associations, jointly with individual lecturers and scientists. It has been requested for many international dental organisations to exclude Russian dentists from the membership programme and/or limit or prohibit participation of Russian dental specialists from taking part in the international events.  
The same requests from Ukraine are also targeting dental manufacturers and supply companies to stop supporting Russia with dental materials. 
Ukrainian international dental cooperation has been very effective. However, you can never put enough effort in when it comes to speaking about saving somebody's life. At the present, we are talking about the life of the whole country. 
We can always do more together if we understand that somebody's life is dependent on your help. 
We have reached the point in the war where we specifically know what should we do. Everybody should do their best, every minute of every day!  
Ukraine must win this war. We just don't have any other option, but only to win!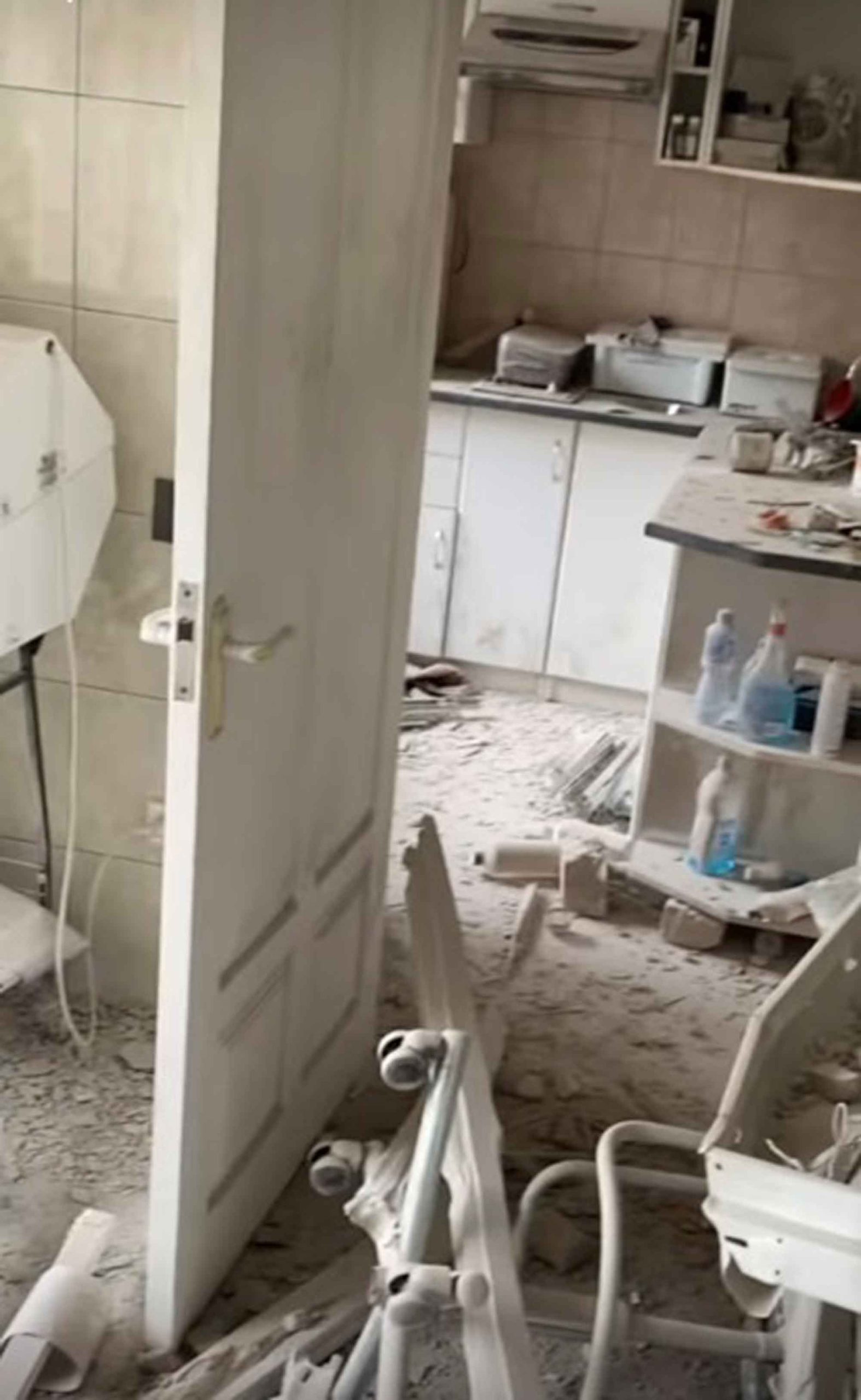 Acknowledgment
The author expresses sincere gratitude to Ihor Noenko, founder of Facebook Endodontic Blog community, who helped to gather needed information for this article. 
The author would like to thank Dr Wayne Hirschowitz and Dr Dan Shaffer.
If you would like to donate to help re-establish dentistry in Ukraine, visit www.justgiving.com/crowdfunding/dentists-stand-with-ukraine.