The vegetarian dentist making his mark on TV show Masterchef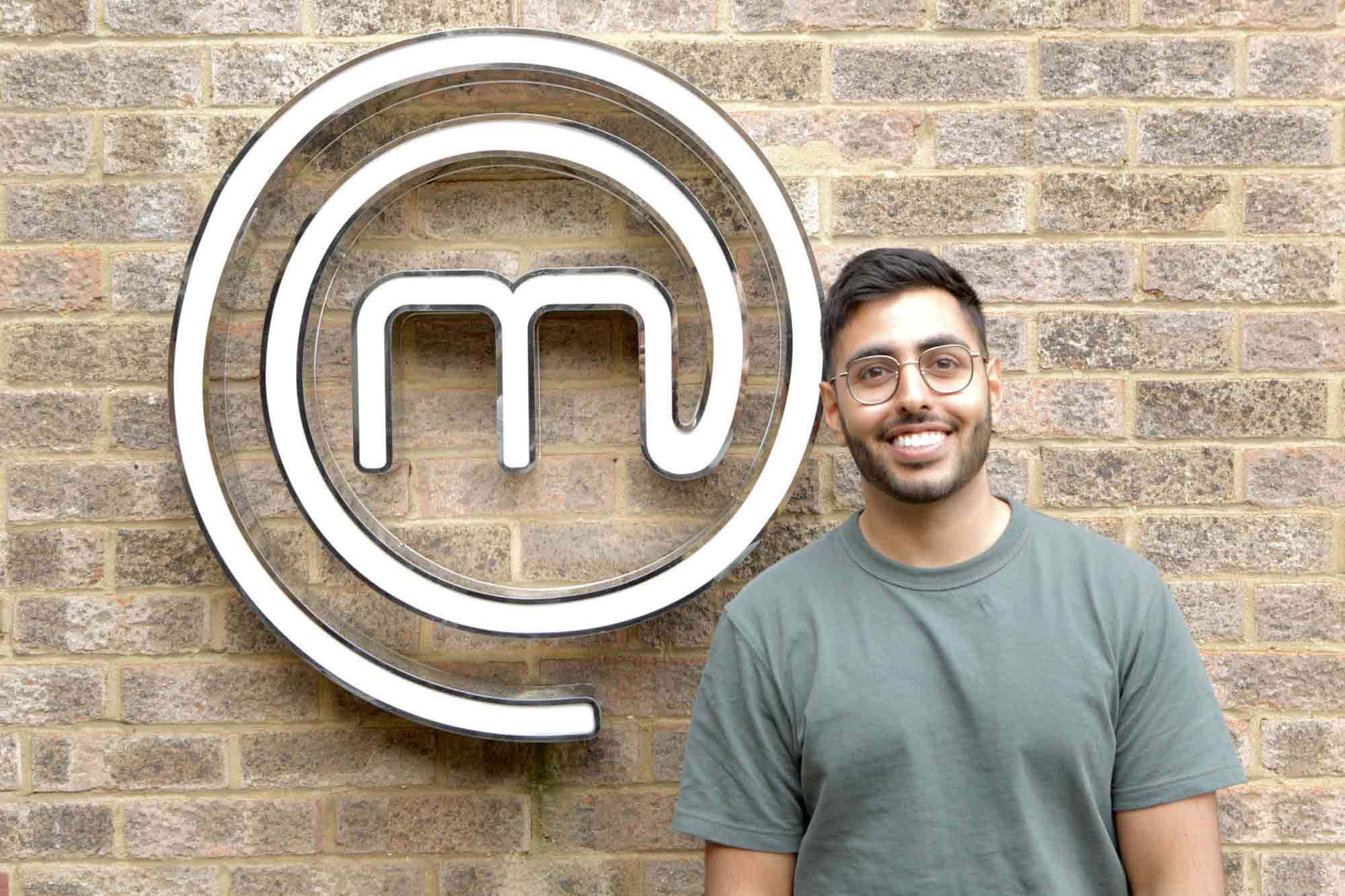 Rishi Nanavati opens up about his experience competing on Masterchef and his hopes to revolutionise vegetarian and vegan menus. 
What's your journey into dentistry been like?
I qualified from the University of Bristol in 2018 and then carried out my foundation training at a practice in Luton.
I worked there for another two and half years, which took me right up to when lockdown happened. It was then that I fully threw myself into food and my Instagram, which spiralled from there.
I live in Pinner in north west London but currently work in Welwyn Garden City, Hertfordshire. I do general dentistry, so a little bit of everything. I'm not so much interested in cosmetic dentistry (at the moment). But I love my bread and butter restorative work, such as crowns and fillings.
How did you get into cooking?
I was inspired by my mum and my grandmother. My mum is an amazing cook and my grandmother was too. They were the ones who got me started. I began helping out around seven or eight years old. But that was mainly doing some odd jobs here and there and observing.
I then started cooking independently around 12 years old, which is also when I started developing my own recipes through trial and error. This included an eggless cake and an eggless cookie recipe, so I worked on those for a couple of years and I haven't actually changed the recipes since!
What's it been like sharing your food with so many people online?
I initially started the Instagram as a creative outlet, as dentistry can be quite a stressful job. I'd come home and have something else to do that would switch my mind off from the job and patients completely.
I used to do that in all my free time, such as the evenings and weekends. But when lockdown happened, I knew I couldn't just sit still and not do anything every single day – so I started doing this full time. Everyone at that time was at home cooking too and a few of my recipes became really popular. It went crazy. This is really what started everything off.
I had around 2,000 followers when lockdown happened – but when I went back to work in June/July this had increased to almost 30k. Since I've started, I've tried to respond to every single person who messages or comments. I feel like we've kind of gotten to know each other, which means it's more like a community than a following.
The following happened but it was never the reason I did all of this. The goal was always to modernise vegetarian food. When I go out to eat, I only ever see the same options everywhere.
I went past a really high-end Indian restaurant at the weekend. They had five meat options for the mains, and one vegetarian. That's supposed to be a flagship Indian restaurant – a cuisine that is mostly vegetarian and it still isn't being represented properly. I want to show that it can have variety. People just need to be more creative with it.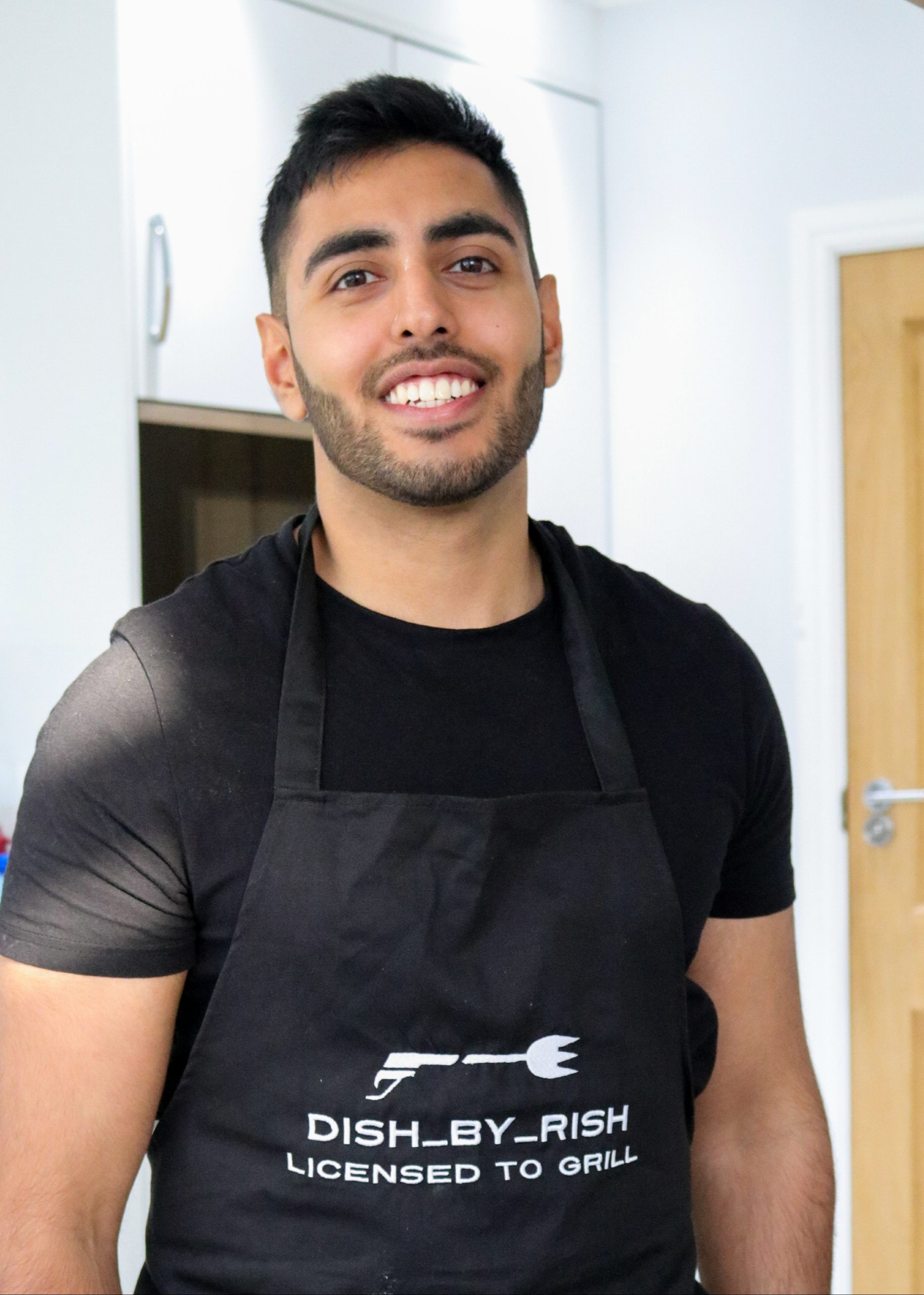 How has it been balancing dentistry and cooking?
When I went back to work, I knew I still wanted to focus on food. That's when I decided to drop one day at work to spend more time on it. Then I dropped another day, and another day, to the point where I am now only working two days in practice.
The amount of opportunities that are now coming in has meant I'm taking a short break from dentistry. I want to work on building the food side of my career and then I'll look to find a way to juggle both food and dentistry
How did you end up being a quarter finalist on Masterchef?
It was always a dream to be on the show. I watch that show every year – both the professional and ordinary series, although I don't watch the celebrity one so much! I love how serious it is about food but I never felt that my type of food was represented on the show. They've had a handful of vegetarian and vegan chefs in the past but they've always ended up cooking with meat.
I applied last year never thinking I'd ever hear anything back. When I heard back, I went through the whole audition process, which took around four to five months. It was quite a thorough application process to see whether you're really cut out for the intensity of the show!
Did you enjoy the experience?
I really miss being in those studios. If I could go back and do it all again, I would. I've stayed in touch with the other contestants in my group. We've been to Belfast and Bath together, and see each other every few weeks. What we do most is cook together – we did a four-course meal in Belfast, for example.
Even when we were filming, we'd be really sad when someone was sent home – to the point where the director was telling us we needed to smile for the cameras! You end up getting really close as you're around each other from 7am to 8pm and then spend your evenings together too.
Do you think the show was more challenging as a vegetarian chef?
Whenever we did the challenges on the show, I did often feel like I had more to prove. I felt like I had to be more creative with the main element of each dish. The others may have used a piece of fish, lamb or chicken. But I didn't have that main element so I had to be creative to get something on the plate.
I think the show and the public are getting more used to seeing vegetarians and vegans on Masterchef and I'm so grateful that the show was open to having me on. I think there's still some work to be done for more representation but it's definitely getting there.
The skills utilised in vegetarian cooking are often completely different from the skills required to cook with meat, and I'm grateful to have had the opportunity to represent that.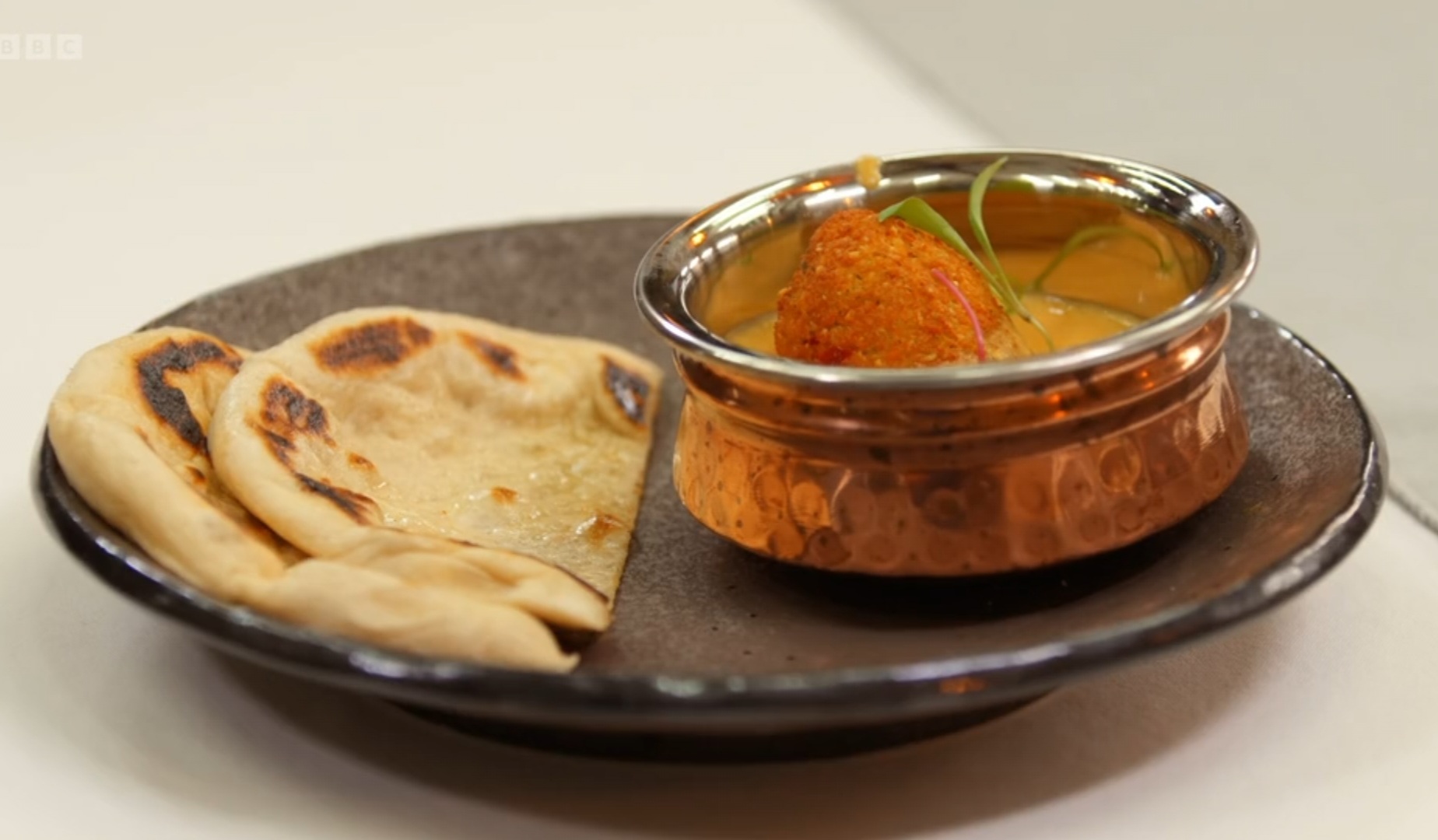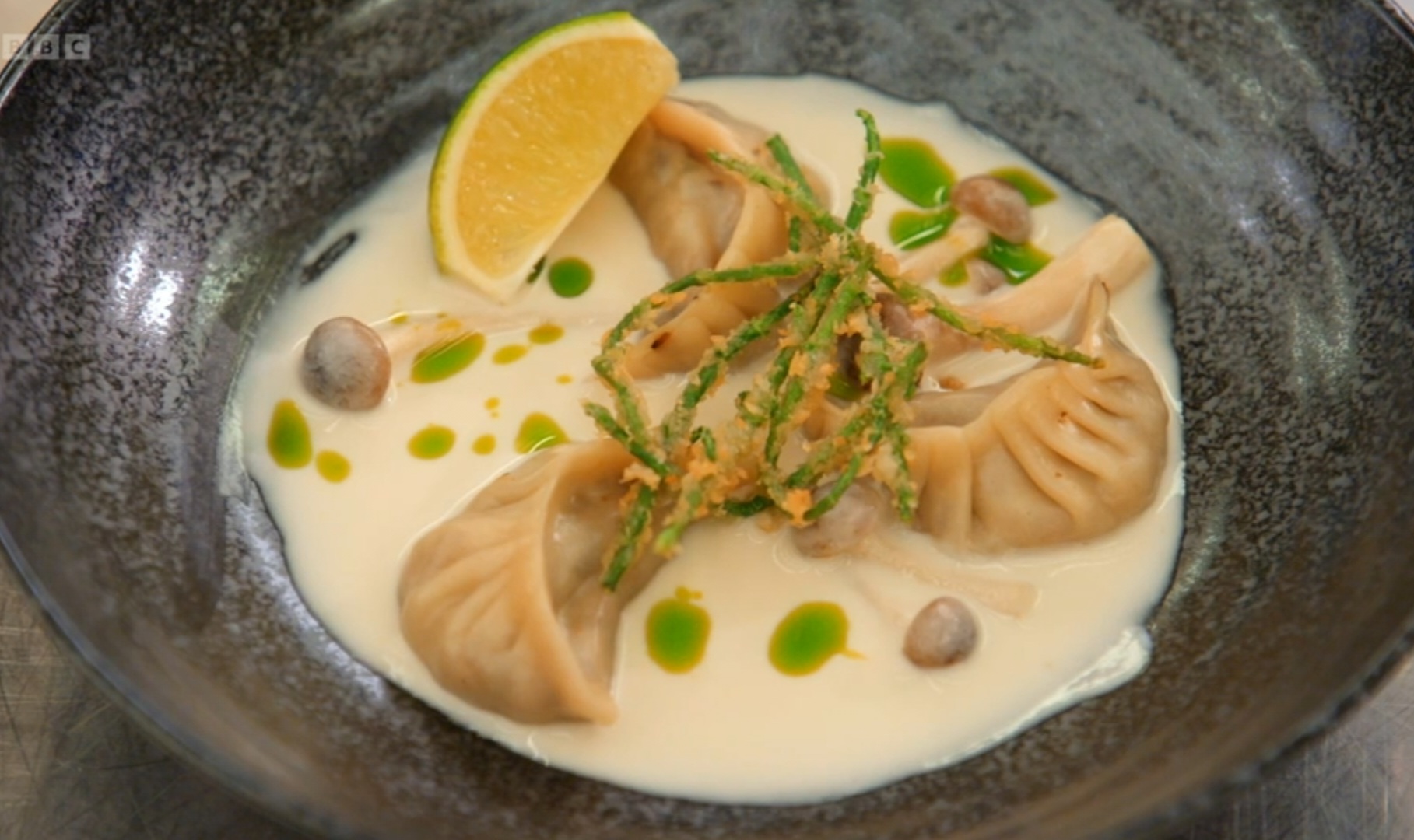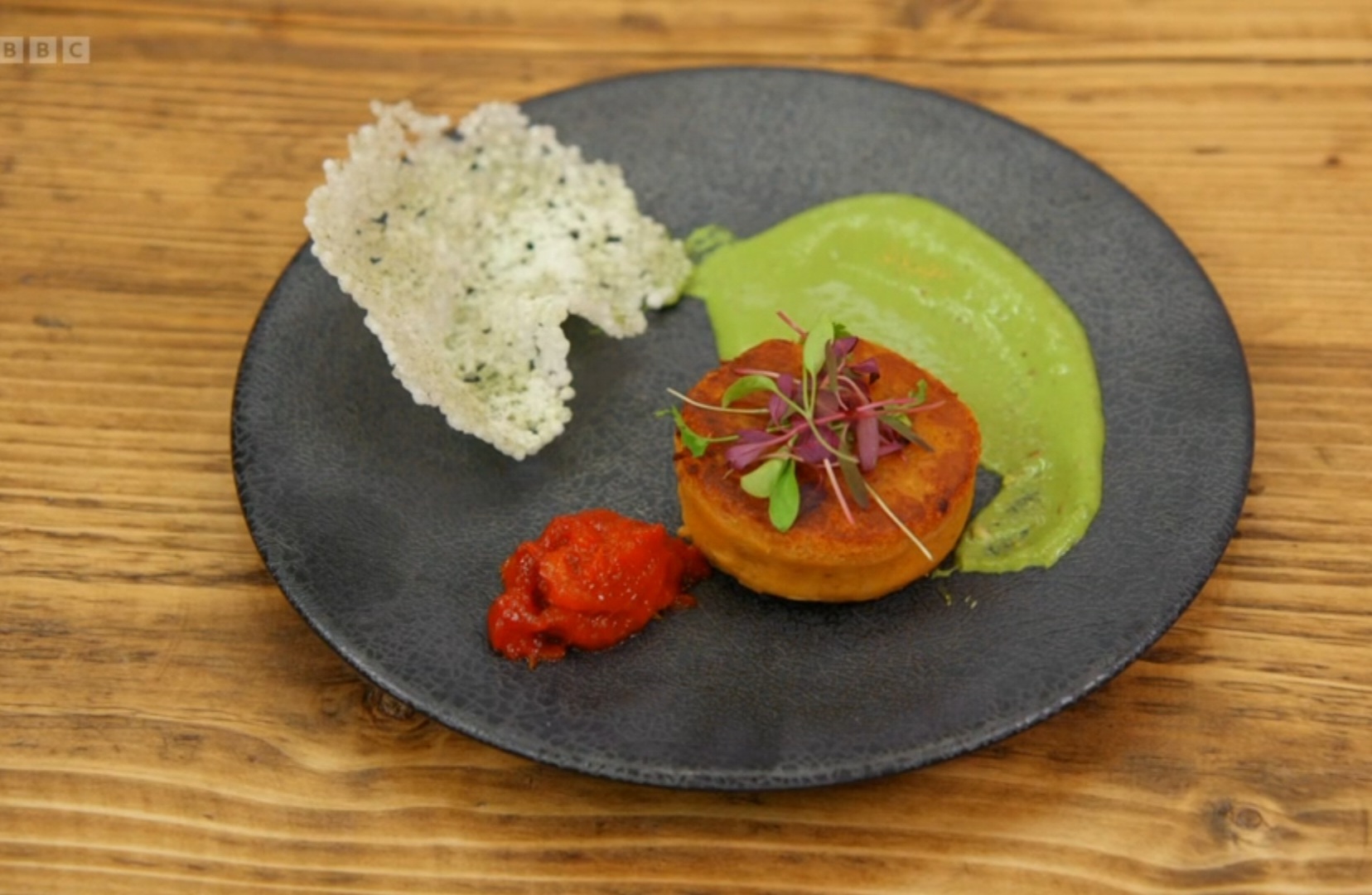 Do you feel there's a crossover between cooking and dentistry?
Definitely – with dentistry, everything is planned out. You are so focused and most of the time you know what your end goal is. When we do our fillings, for example, we are very meticulous with detail. This is very similar to plating food – you think about the details and what you're going to need.
This was tested during the market challenge on the show – when I do an RCT in dentistry, I know exactly what I'll need but this task required me to select limited ingredients to make a dish work. The night before, I had barely slept and felt very anxious about the day ahead.
I got really flustered when we went into the market as it's first come first served – whoever grabs an ingredient first, gets it. For example, there were only two aubergines but another contestant, Laura, took two. So I was watching as everything was slowly disappearing.
I can wing a savoury dish but desserts are harder because you don't have any recipes and so you don't have any measurements. I ended up working with dark chocolate and making a dessert that the judges loved.
What's next for you?
I'd like to actually make food for people. I'm working on some fun menus at the moment to showcase modern vegetarian food in a way that's never been done before. I'll be announcing a lot more about this very soon! There's a lot of work going on behind the scenes for my next few steps.
I'm also going to continue working on my social media (@dish_by_rish) and my website www.dishbyrish.co.uk with plenty of new recipes coming soon!
---
Follow Dentistry.co.uk on Instagram to keep up with all the latest dental news and trends.