Beyond the Dental Lab – Ashley Byrne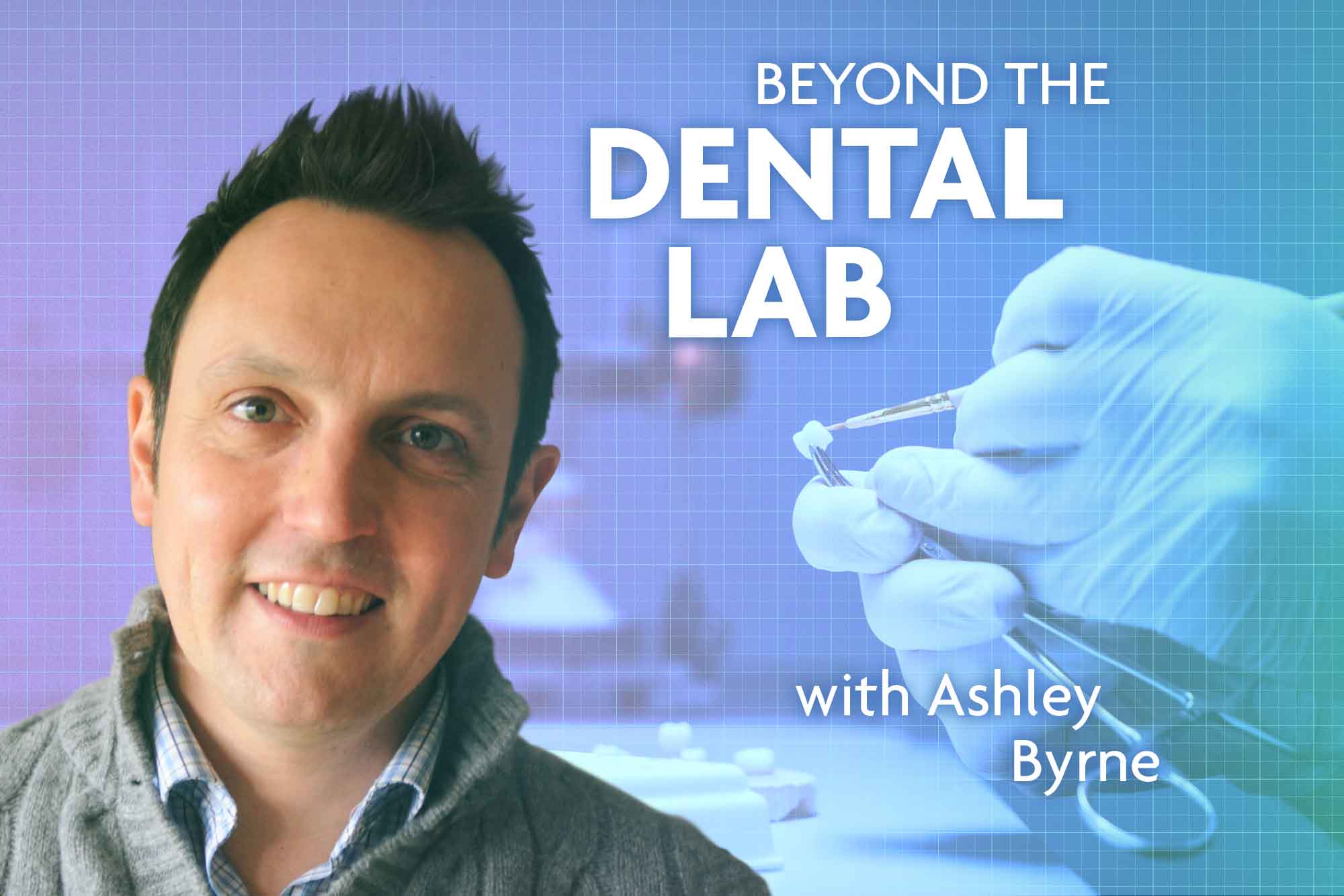 This month we hear from our regular Lab Expert columnist, Ashley Byrne, and find out more about his life away from the lab.
Tell me about where you grew up and what your family life was like?
Ashley Byrne: My dad was a dental technician/lab owner and my mum ran the financial side of the lab business in the heart of the Chiltern Hills.
I spent a huge amount of my childhood at the lab playing with wax and plaster. We were a close family that worked hard and played hard.
I was a regular in the pub and bowling alley as a child. Not much has changed, apart from less bowling.
What led you to a career in dentistry?
Ashley Byrne: My dad advised me to stay well clear of dental technology and get a proper job. Like all kids, I ignored him.
Once I decided this was my career, he pushed me to work for some of the greats of the industry and I've never looked back.
I love creating something special from nothing and dental technology is exactly that.
Dentistry's top stories
What do you like most about it?
Ashley Byrne: 3D printing and digitisation is just epic. Taking antiquated methods and bringing them into the 21st century high technology manufacturing is super cool.
Mix all of that in with the artistry and it's simply a great industry all round.
What are you most proud of accomplishing?
Ashley Byrne: Growing the lab that I started with my dad is right up there. As well as building an eco-house during the first lockdown.
Who have been your strongest influences in your life?
Ashley Byrne: My dad in particular – from running a lab to networking with people. He's not involved in the lab at all these days but he's still happy to rein me in if he thinks I've made a bad call.
We love to chat about work and life over a few pints of real ale.
How would friends and acquaintances describe you?
Ashley Byrne: Busy, determined and mad about cooking.
Share with us something about yourself that you want to improve.
Ashley Byrne: Team leadership and handling employees is something we could all do better.
I have 40 people under me now and whilst they are all my extended family, I still have a lot to learn on leadership.
How do you unwind outside of dentistry?
Ashley Byrne: Cooking for my wife and friends is by far my greatest passion, especially everything BBQ. I cook a proper home-cooked meal every night and BBQ two-four times a week, come rain, hail, or shine.
Having goats, chickens and a dog also helps me forget work for a bit.
Where's your favourite holiday destination?
Ashley Byrne: Laos in south east Asia. I have a good friend out there who always takes me to local villages and it always grounds me.
They have very little and yet are so happy and generous. It makes you realise what's important in life.
What's your favourite film?
Ashley Byrne: Not really a film as such, but the Netflix series Chef's Table BBQ (Episode one) with Pit-Master Miss Tootsie – it's everything I want in a film.
How do you keep fit?
Ashley Byrne: Whilst I have a home gym (and I do use it), I also have a crazy boxer dog that needs walking and I just love being outdoors. I'm not one to sit still for long.
Are you vegan or vegetarian?
Ashley Byrne: No, but we do cook vegetarian a couple of nights a week.
BBQ'ing vegetables has become a great passion of mine as it really brings a BBQ together. My smoked cabbage coleslaw is always a big hit.
What was the last picture you took with your phone?
Ashley Byrne: My new 600kg offset smoker in action. A picture of it packed with meat and vegetables smoking over oak wood cooking for 16 people.
An epic afternoon with some fabulous friends.
Sum yourself up in three words?
Social
Optimistic
Driven.
---
Follow Dentistry.co.uk on Instagram to keep up with all the latest dental news and trends.
Catch previous Beyond the Dental Lab columns