Insights from a dentolegal adviser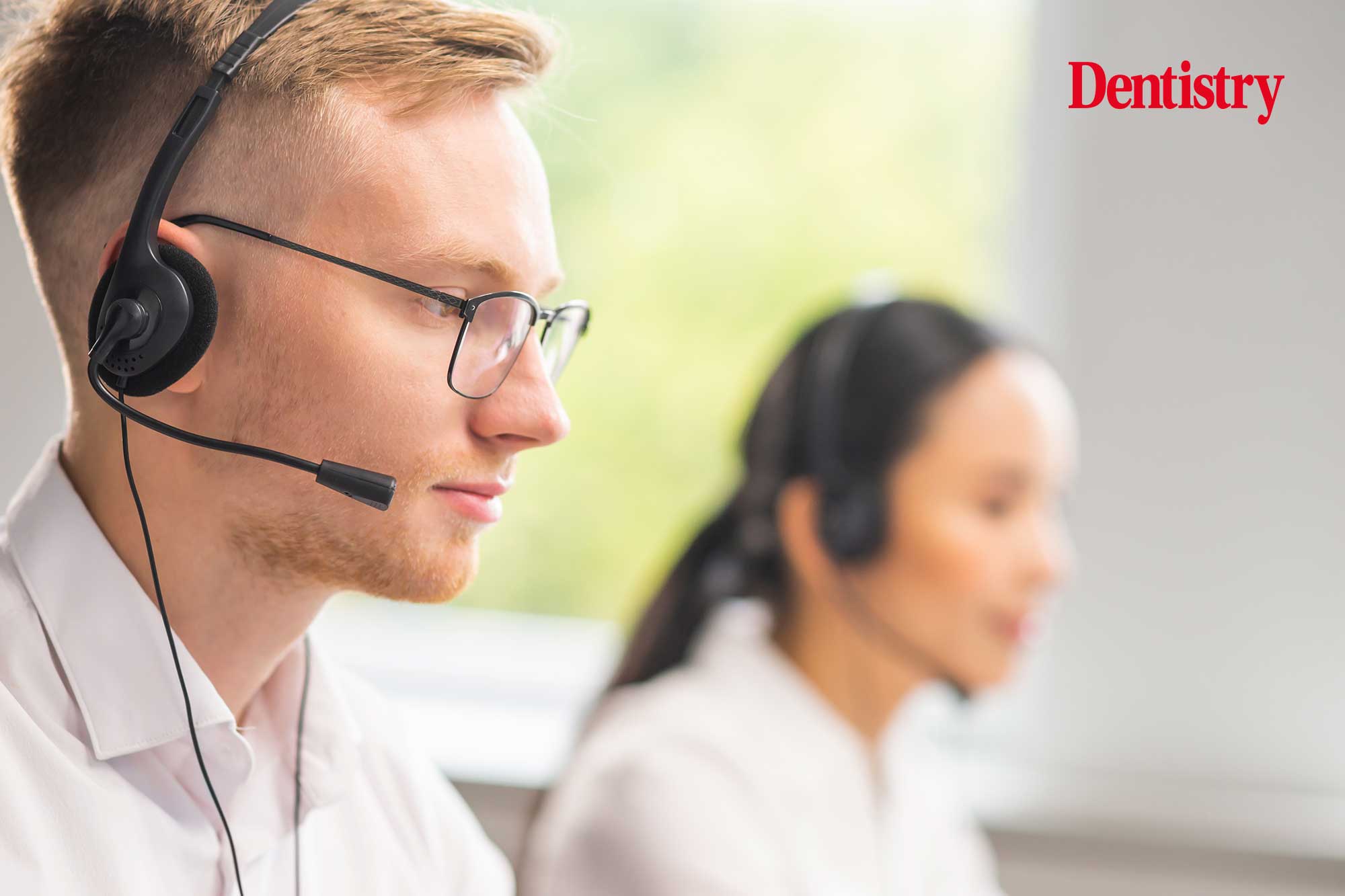 Simon Kidd, dentolegal adviser at the DDU, explains what their role involves, what a typical day looks like and how they support DDU members.
Can you tell us a little about yourself?
I completed my BDS at the University of Glasgow in 2007 and attained the MJDF in 2010.
I latterly studied for an LLM in 'healthcare law and ethics' from the University of Dundee, which I completed in 2020.
Now I have 15 years working as a general dental practitioner and still work as an associate and VT trainer in Paisley. I represent dentists on several committees, including the LDC, and I also work for the DDU as a dentolegal adviser.
 Why did you decide to become a dentolegal adviser at the DDU?
I first thought about dentolegal work after reading about the benefits of a portfolio career. I had taken my clinical interests as far as I could, so a non-clinical role appealed to me.
My experience in VT training and dental politics helped me realise that supporting colleagues is just as rewarding as helping patients.
I wanted to work for the DDU because I have always had a lot of respect for the advisers. I'd seen many of them speak and, as a career-long member, I had received excellent advice and assistance whenever I needed it.
I was therefore very happy when I was successful in my application to join the DDU as a dental telephone adviser (DTA) in 2020. Before expanding into a role as a dentolegal adviser (DLA) a year later.
I may be biased, but I have always considered the DDU as the best in the business. I really like the ethos of a not-for-profit mutual organisation. Its sole purpose is to support its members, rather than the needs of investors or small-print insurance providers.
What does a typical day look like in your role?
The majority of my time is spent assisting members who have received a complaint. My role is to advise members on how to navigate the complaints procedure and provide them with whatever support they need.
This might simply be advice, but it can also be helping them draft a detailed response.
Unfortunately, some matters can't be resolved in this way and members find themselves dealing with third parties like the NHS or GDC. Again, in these circumstances, my role is to advise the member and provide whatever support I can.
Members really seem to appreciate the benefit of having a dentally-qualified adviser handle their case right through to the conclusion of a complaint. I think it is great that we can build that trust from the outset. And that I am there for the members when they are going through what is often a very stressful time.
Another part of my job is to help self-employed members decode their prospective contracts.
I find it very rewarding to help members interpret the jargon, as it can really help them avoid misunderstandings in the future. Contract disputes are a messy business, and the consequences are far-reaching.
If I manage to help colleagues avoid such issues, I think I've done them a great service.
The final part of my job is to help with the education of colleagues. I do this by writing DDU guides and articles, or attending educational events, with a particular focus on Scottish guidance.
How do dentolegal advisers provide support to dental professionals in Scotland?
Scottish members have access to all the services mentioned above and can call the DDU's dentolegal advice line 24 hours a day, 365 days a year.
During our core hours of 08:00-18:00, calls are passed to our team of experienced dental advisers within moments. I think this is the single greatest resource we offer.
An adviser is contactable for urgent advice outside these core hours.
The dentists who make up the advisory team come from a wide range of clinical backgrounds. We pool our collective knowledge to provide a robust level of expertise and service to our members.
Scottish members also have the benefit of my first-hand knowledge of the legal structures and practising arrangements in Scotland.
Self-employed dental professionals also have access to the free contract checking service. Here our advisers have extensive knowledge of the contracts used in Scotland.
What do you like to do outside of work?
I travel between Glasgow and London frequently and have always been a fan of living in a city.
However, travel restrictions have helped me appreciate the fact that Scotland has a lot of 'outdoors' to offer. I now try to get out of the city as often as I can and am often found wandering the nearby Trossachs.
I also take part in skydiving, which quite literally blows away the cobwebs.
Is there anything else you would like to add?
The DDU does a lot more than help draft complaint responses. We are a tremendous resource for colleagues at the start of their dental career and I would encourage any member to call in as soon as they have a problem or query.
Lastly, just to confirm, calling the advice line has no impact on future subscriptions!
---
For more information on the DDU, simply visit www.theddu.com/scotland.