Peer-reviewed study shows Dentalair UVC efficacy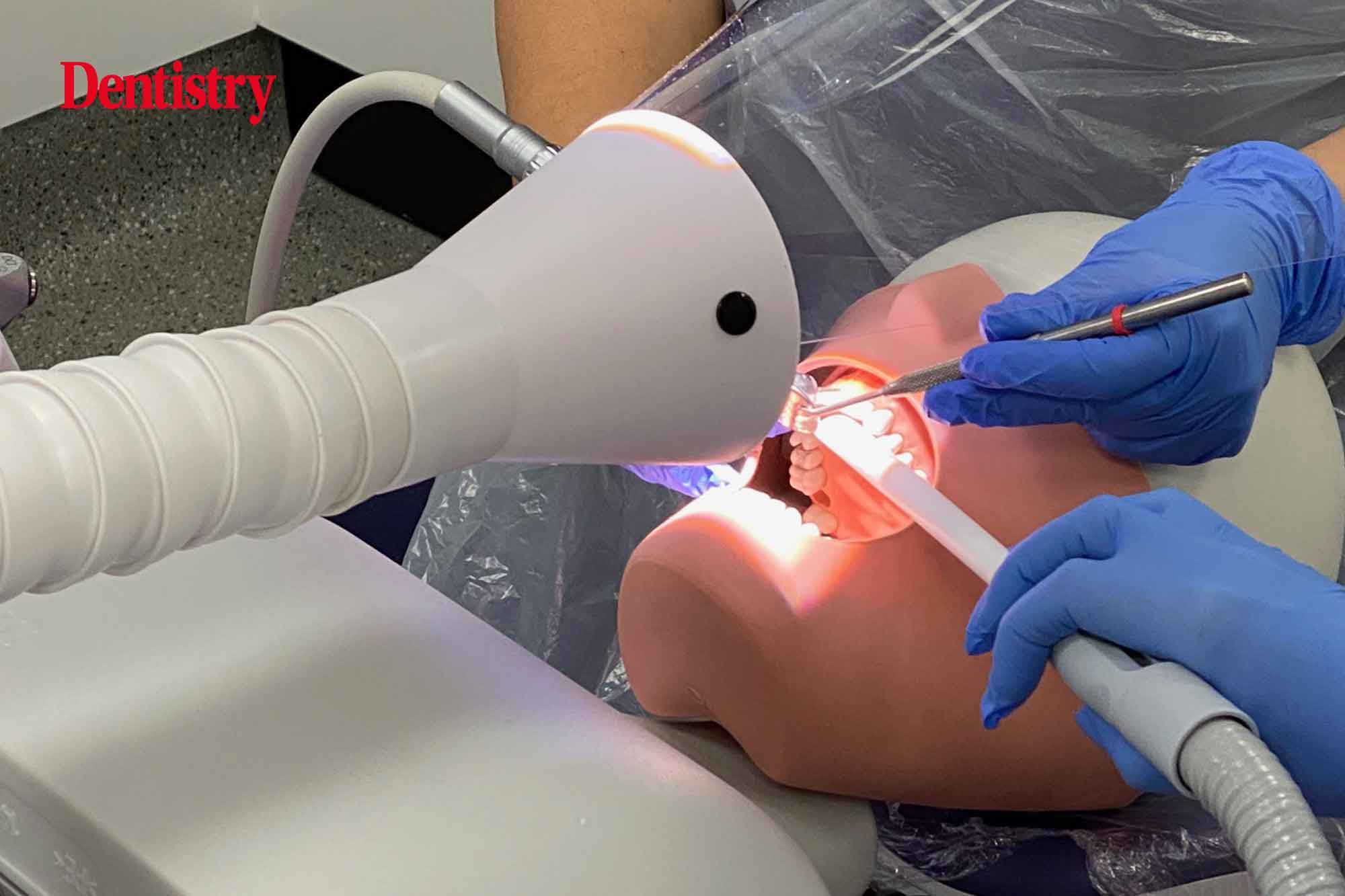 Paul Riddick highlights the latest peer-reviewed study showing Dentalair UVC's effectiveness in the dental surgery.
As a follow up from my previous articles in late 2020, I am now delighted to share some important new information regarding local exhaust ventilation (LEV) in the dental industry for controlling aerosols from AGPs
As I always advocated, if we can prove that we can capture the majority of aerosols and splatter using LEV before they become airborne, there would be much less dependence on the need for the current recommendation of increasing room ventilation to 10 air changes per hour (ACH) (unless it's a new build).
The 10 ACH was always based on using more ventilation as a 'dilution principle' (after filling the room with potential viral loaded particulates). And then waiting for these aerosols to 'settle between patients'.
Many dentists were under pressure (financial and peer) to improve their ventilation. But that was without always knowing what their ACH level was to start with.
We have to offset working with 'fans extracting to atmosphere' and having windows wide open in the winter against comfort. Not to mention substantial heating bills with the current increase in energy prices (and an increase in carbon footprint).
Too many dentists will not close them under current guidance. But it does not have to be that way, and we can now prove it.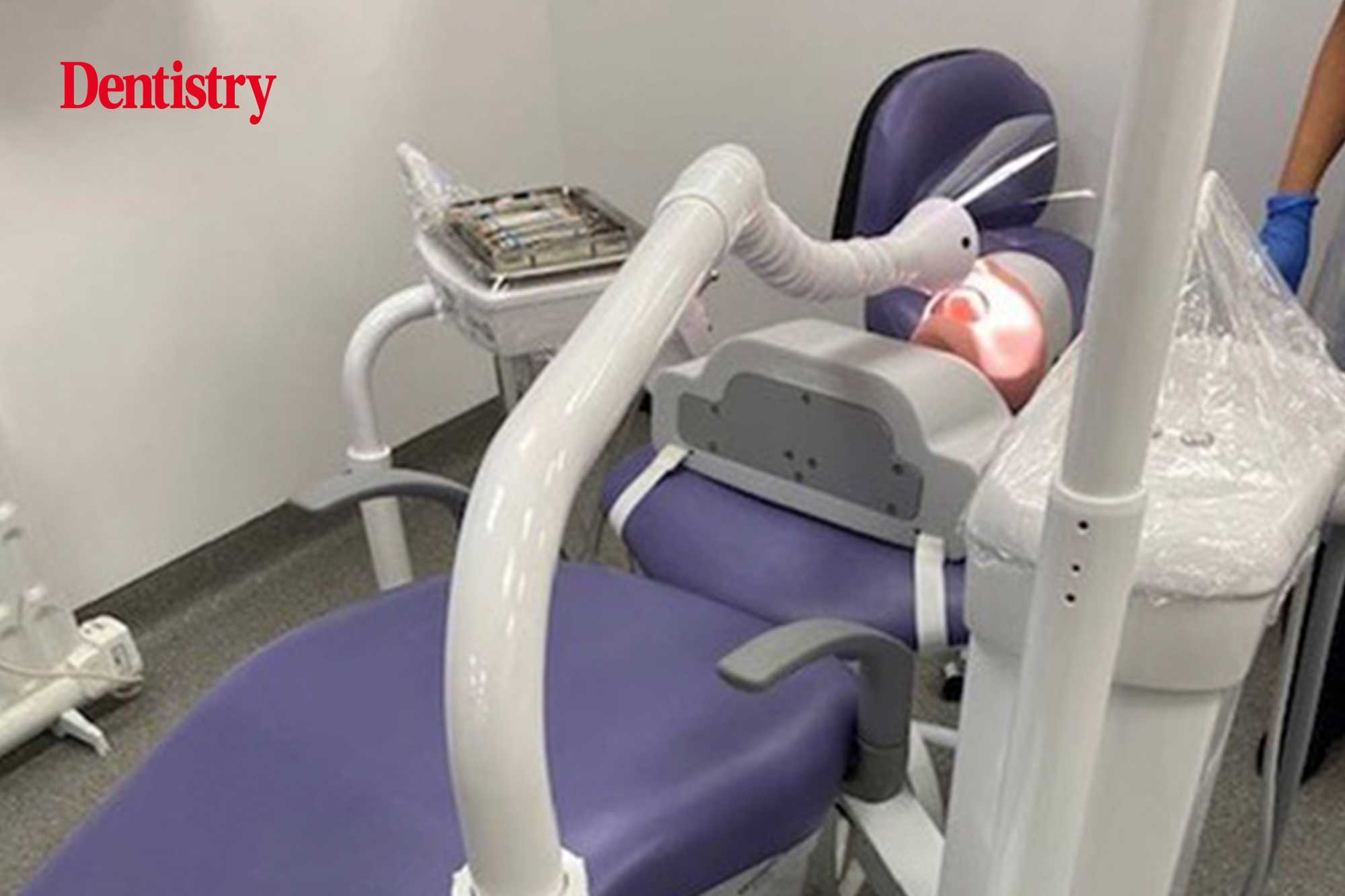 Peer-reviewed study
Having the UK-built Dentalair UVC product independently tested by Newcastle University (James Allison et al) during the last few weeks and months, we are proud to announce that this study has now been peer-reviewed and published.
You can find the open-access results here in the Journal of Dental Research – doi.org/10.1177%2F00220345211056287. And The International Association for Dental Research also put out a press release for the paper.
While there are some previous studies, we believe this report is the first of its kind. It studies both airborne aerosols and settled droplets simultaneously.
The study conducted two experiments on dental mannequins. One in an 825.4 m3 open-plan clinic and the other a 49.3 m3 single surgery. This was following two procedures using two different pieces of dental equipment:
A 10-minute crown preparation using an air turbine handpiece in the open-plan clinic
A 10-minute full-mouth ultrasonic scaling in the single surgery.
Study conclusion
Each of the tests proved that the Dentalair UVC dramatically reduces the dispersion of aerosols.
The results of the air turbine handpiece showed a 90% aerosol reduction within 0.5m. But even this impressive result was outdone by an incredible 99% during use of the ultrasonic scaler.
The study also measured the reduction of settled droplets for the handpiece alone. And this too gave a reassuring result.
It shows that droplets reduced by 95% when pairing the Dentalair UVC with dental suction, instead of using suction alone.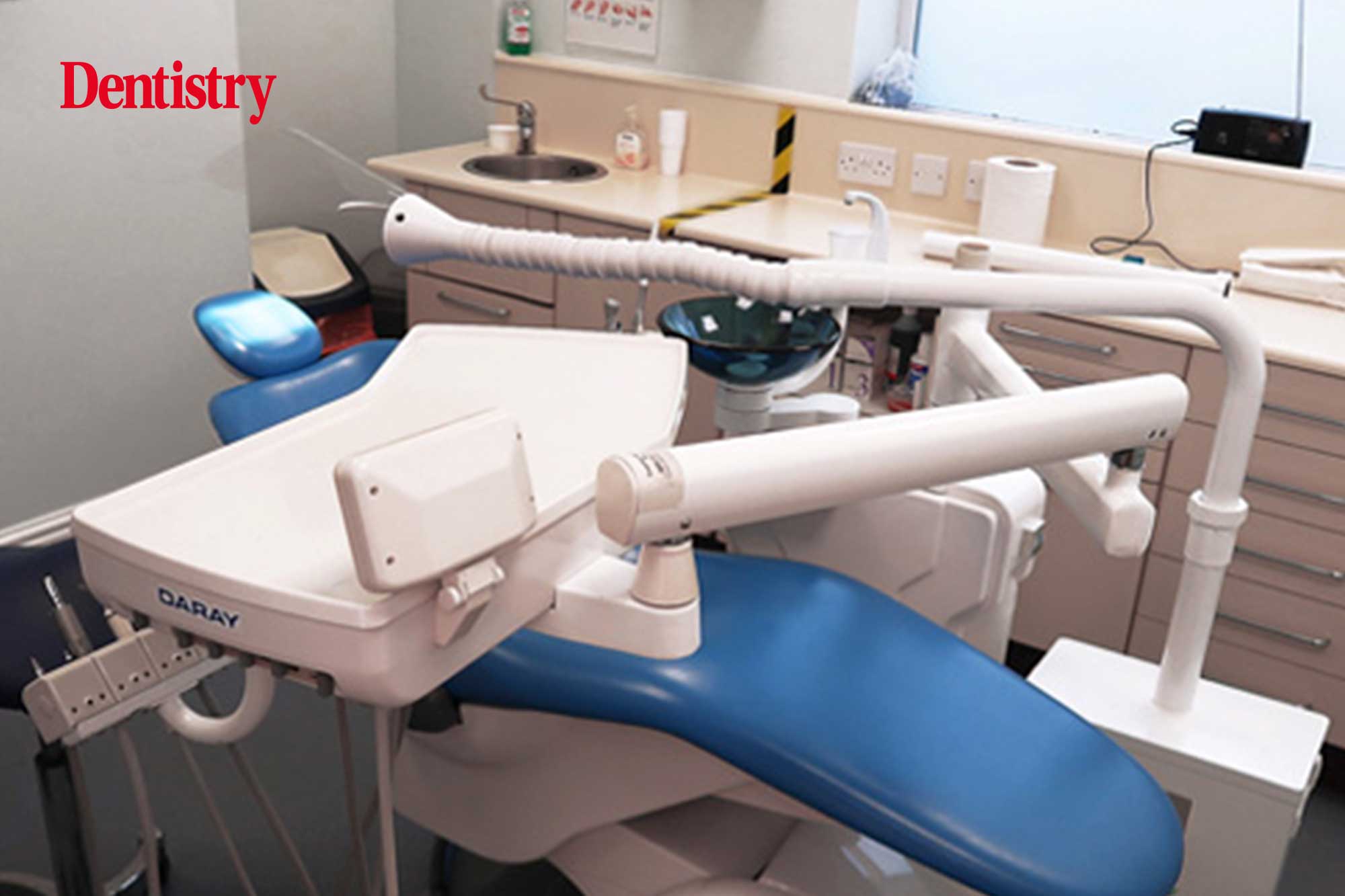 Growing interest
We were invited to introduce our new Dentalair UVC AGP extractor at the 2021 dental forum in the Cotswolds and were fortunate to be introduced to some well-respected individuals in the industry. They include Nyree Whitley, group clinical director at the IDH Group; and Ravi Rattan, national clinical director at Dental Partners. They both showed interest in this simple and effective approach.
This has also since led to further discussions with the National Physics Laboratory.
Professor Jan Clarkson (director of Effective Dental Practice Programme and co-director of the Dental Health Services Research Unit at the University of Dundee) mentioned to Newcastle University that these results were timely for some new Scottish government work on ventilation. And so they are passing this study on.
Having spent most of my 40-year working life with LEV systems for industry and having worked closely with the HSE over the years (who also agreed that LEV should be considered already anyway under COSHH), I am passionate about getting this information shared globally.
I now hope that regulators will consider and include it in future guidance.
---
If you would like more information on the Dentalair UVC, please go to www.vodex.co.uk/product/vodex-dentalair-uvc email [email protected] or call Vodex on +44 (0) 1489 899070.