The confusion around The National Standards of Healthcare Cleanliness 2021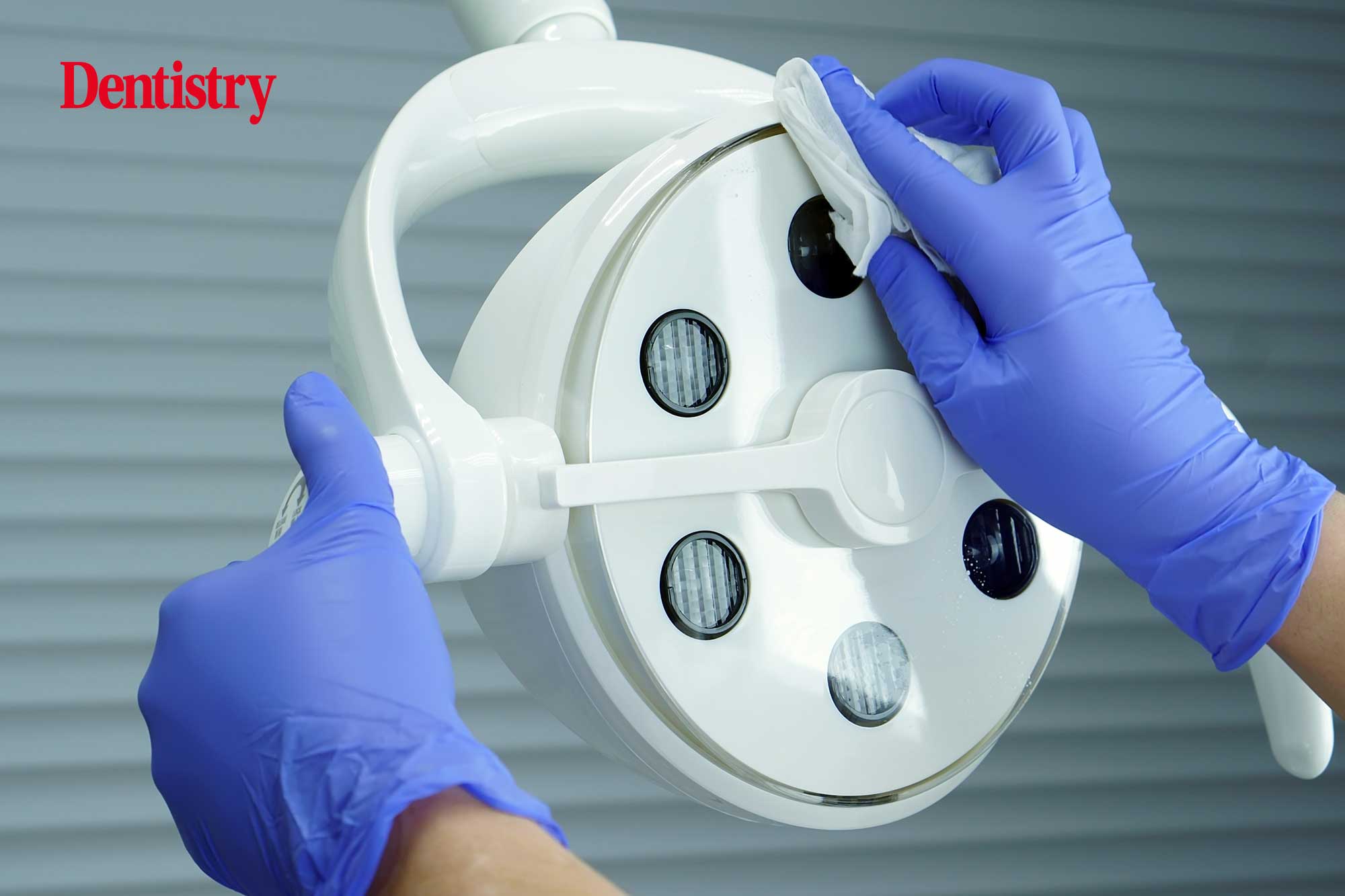 Daniel Sullivan clarifies some of the confusion around The National Standards of Healthcare Cleanliness 2021 that practices will need to adhere to.
Last week, we hosted a live webinar that explained to dentists what is required of them to comply with The National Standards of Healthcare Cleanliness 2021.
Essentially, this is a set of mandatory compliance standards set out by the NHS for all in primary care.
The main response from dentists was an eruption of confusion. This is something we therefore aim to explain in this article. Whilst also highlighting the importance of them too.
'Are we doing something wrong?'
We have been asked this question a lot over the course of our webinar programme.
Some dental practices are anxious about achieving compliance. Others are defensive and question the need for compliance at all. Some may also feel that the standards are a sweeping statement of no confidence in levels of cleanliness across primary care.
To have any of these misgivings is to misunderstand the purpose of the National Standards of Healthcare Cleanliness.
The need for standards
We standardise aspects of our life to ensure:
a. That we treat everyone fairly
b. That we set measurable outcomes for those aspects.
Standardised testing in schools is one example.
Pupils from all backgrounds and income levels receive the same test. This then gives us as parents pride in our children's achievements and confidence in the system that lays out those achievements.
Celebrating our achievements
Outside of the NHS, there is no national standard of cleanliness in the UK.
Think about that for a moment, in the context of Covid-19. This then leaves us to trust in cleaning providers, private training companies and individual skillsets to keep our settings safe. At a time when the world is still in the grip of the greatest public health crisis in living memory.
By enshrining the NHS Standards into a National Standard, NHS England and Improvement have created a system that can be applied across the board. With measurable outcomes regarding cleanliness.
As practitioners, this enables us to celebrate our achievements. We can also display our star rating for the world to see and applaud the efforts of our staff in taking shared responsibility for excellent levels of cleanliness.
As patients, this gives us confidence that whether we are visiting our local hospital, GP, dentist, care home etc we can expect to receive that care in settings with equally high standards of cleanliness.
Providing assurance
Many organisations, including non-healthcare settings, are opting into the National Standards compliance requirements.
There is a recognition that these represent the gold standard in cleanliness. And that they are an opportunity to continuously improve and provide the best outcomes for their customers and stakeholders.
I have spoken to thousands of primary care organisations since the standards were updated in April 2021. And I do not believe there is a vast gulf between current provision and the new compliance requirements.
I have seen first-hand the high levels of cleanliness provision across a wide range of sites and sectors.
I also know they all have good cleaning specifications in place. With inspection regimes set out and a collective sense of duty and pride in maintaining the cleanliness of their settings.
The National Standards of Healthcare Cleanliness are therefore the best way to showcase that cleanliness. They provide that assurance to patients.
Transitions are not without difficulty. The initial change to the standardised system will require some work.
But if the outcome is a national baseline we can all work to, and uniformity of excellence across all healthcare, then surely that outcome is worth the effort?
We have collated some of the questions we received during our live webinar and answered them below.
FAQs
1. Is the NHS actively promoting these new standards? How do people know they exist?
Although there is no active campaign, all the information and everything that is expected of you is on the official NHS website.
You can find everything here: www.england.nhs.uk/publication/national-standards-of-healthcare-cleanliness-2021.
2. How were the new requirements decided and was a good representation of dentistry involved?
The standards were released during the pandemic. It became apparent that there were no definitive guidelines of cleanliness that could protect people from contracting viruses such as Covid-19.
Dentistry falls under primary care – but the requirements are for all. This also includes GP surgeries, care homes and acute hospitals.
They are all regulated in the same way and therefore it's mandatory for all to comply.
3. Does this apply to fully private dental practices?
No, but even if you treat just one NHS patient the CQC will expect you to comply.
4. Where does this fit in with (HTM 01-05)?
The HTM (01-05) is specific for dentists and their instruments. Whereas these new standards are for all primary care and their environments to adhere to.
5. Where do we submit these documents to?
Practices do not have to submit these. However, this works in conjunction with the Health and Social Care Act 2008.
You are subject to inspection and further scrutiny from the CQC if you don't meet compliance. And the CQC may even deem your premises unsafe to the public.
6. Are you hosting future webinars?
Yes. We host weekly webinars, and you are also welcome to book a time slot by visiting the below link.
Submit your details to the form at the bottom of the page.
Tutumhealth.co.uk/national-compliance-solution.
7. Is this guidance or legislation?
It is neither. It is a mandatory requirement for all healthcare environments.
8.What is the need for the star rating? Is it compulsory?
It isn't compulsory; however, it is advised that this star rating is a true reflection of your cleanliness standards. It builds public confidence and proves that you're following guidelines.
---
For more information, visit tutumhealth.co.uk.
Follow Dentistry.co.uk on Instagram to keep up with all the latest dental news and trends.