Kevin Lewis – groundhog day revisited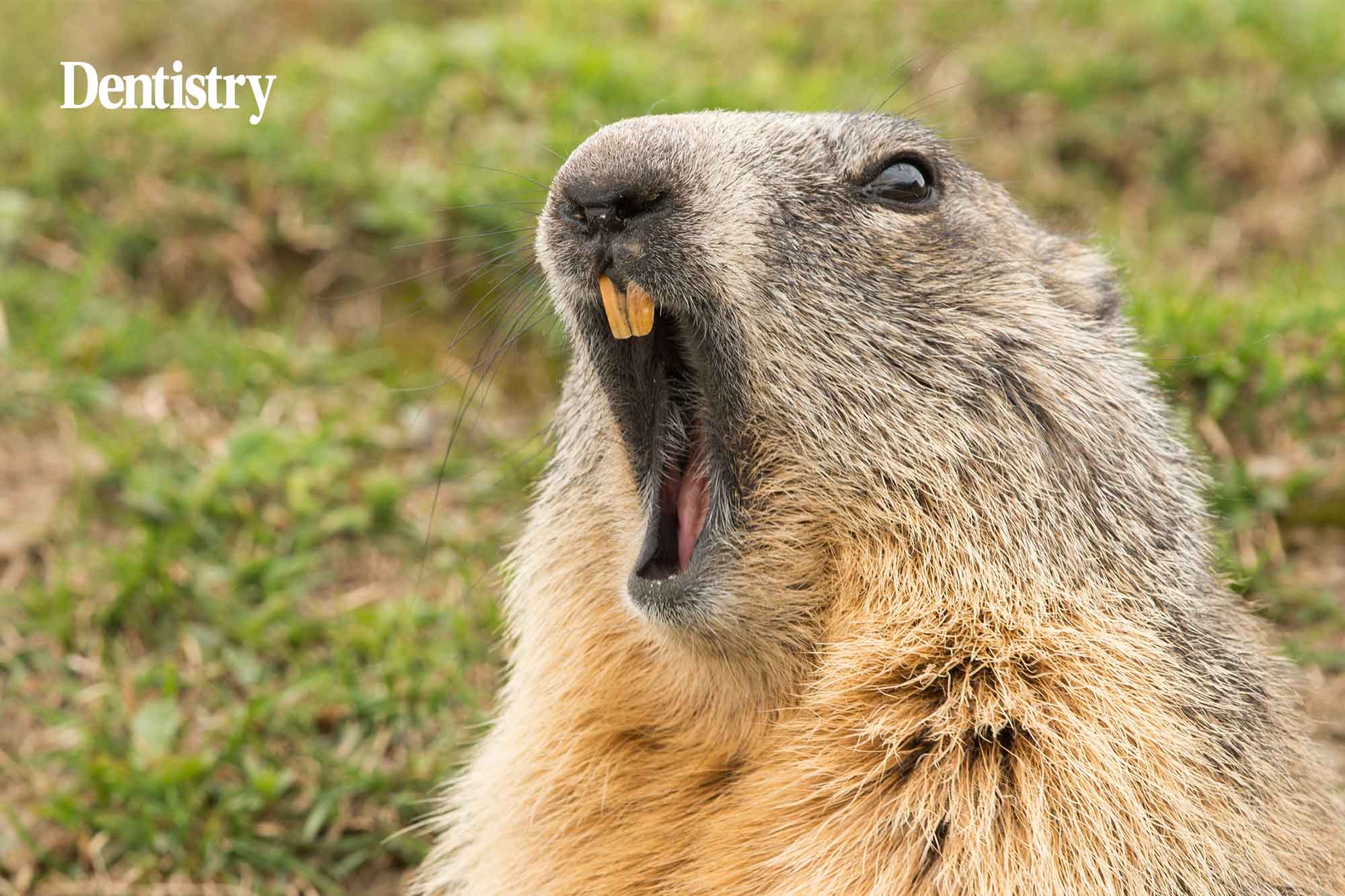 Kevin Lewis considers the abrupt arrival of Omicron and the imminent implications of the vaccine mandate.
Practice owners and employers must be feeling a bit picked on. So thick and fast are the new challenges and complications arriving at their door.  
When I say 'new' I probably mean 'new but hauntingly familiar for some reason'. The Omicron variant is unlikely to be the final sweep of the tail of the Covid-19 pandemic. 'Winter flu' may or may not be dodged as effectively as last year. The economic prospects for NHS practices in England are pretty grim, yet again.
A backlog of untreated disease for which you are not to blame is easier to face under fee-per-item. Dentistry has endured the double whammy of the general hit to the UK economy. This changes the spending priorities of government and patients alike. Also the very particular challenges of working up close and personal in the direct trajectory of the upper respiratory tract.  
This has impacted the appetite of both patients and the wider dental profession towards placing themselves at risk. It is remarkable that primary care dentistry somehow reacquired its mojo at all. However, sadly it did so at the cost of rather too much factional in-fighting, podium-snatching and opportunism. 
The sharp end
It was no great surprise that the government announced its plans to legislate (as it had done for care sector workers in the autumn) so that frontline healthcare workers in England would be required by law to be fully vaccinated against Covid-19. More specifically, it had proposed that the legislation would apply to 'all those… who have direct, face-to-face contact with service users'. 
The term 'fully vaccinated' has entered the arena as something of a moveable feast. It is subject to a number of alternative interpretations by various parties. The term 'frontline' has similarly raised questions and debate. 
But given the widespread acceptance that the protection provided by different vaccines is not identical and fades anyway. It does not lend itself to absolute clarity. These vaccinations – and although still under review we must assume, I think, that this may well end up meaning 'including boosters where recommended' – will need to have been administered sufficiently ahead of the go-live date of 1 April 2022 in order for the full intended protective effect to be achieved by that date.
This timeline was always going to create a problem for any staff member who had not even had a first dose when the announcement of the government's intentions was made. As well as for their employer(s). But somebody woke up when Omicron landed at Heathrow and the required minimum intervals between the successive vaccinations in the series were swiftly reduced.
The exhortation to 'follow the science' has, from the start, been titrated against other more pragmatic and economic considerations. But even the most ardent cynics should have no problem with that. This is assuming that they inhabit the real world with the rest of us. 
E
gg-spert opinion
In dentistry 'the science' needs to be viewed and followed in the context of more than 100,000 dental registrants. Their vaccine protection won't ever be all at the same levels at any given moment in time, and won't be stable anyway. 
If Humpty Dumpty were to make a guest appearance on the podium at a Covid-19 briefing from Downing Street, and a question was posed as to what 'fully vaccinated' means, he would no doubt give the same answer as he did in 'Alice in Wonderland':
'When I use a word,' Humpty Dumpty said in rather a scornful tone, 'it means just what I choose it to mean – neither more nor less.'
Unless things change in the weeks ahead, the legal requirement will apparently apply only to staff and contractors. Those who have face-to-face contact with patients. Team members who don't will apparently not be subject to the legal requirement. In the government's response to the consultation on mandatory vaccination for health and social care workers, DHSC responded to concerns raised by consultees about the practical difficulties of a two-tier or multi-tier approach, stating:
We agree with these concerns and therefore will include non-clinical workers who come into social contact with patients. As well as service users as part of a CQC-regulated activity within scope of the requirements. This includes, but is not limited to receptionists, ward clerks, porters and cleaners. As set out during consultation, these requirements will apply to CQC-regulated activities whether they are publicly or privately funded. The intention is for the requirement to apply equally where a regulated activity is delivered through agency workers, volunteers or trainees, or contracted to another provider.
The issues
Covid-19 vaccinations, especially when appropriately supplemented by boosters, do appear to generate impressively high levels of protection. Although, even that is not complete and it's still possible to contract and transmit the infection. 
Nor does contracting the infection confer bulletproof future protection against re-infection. Unlike the blood-borne (and saliva-borne) viruses that we are all aware of, and against which protection is already required by the GDC and CQC, Covid-19 is an airborne/droplet borne infection, which can much more easily pass between staff members working in an enclosed environment, irrespective of whether or not they come into contact with patients themselves. 
It is unavoidably in the nature of a dental practice that patients and staff members will wear masks for some of their time on the premises, but not all of the time. The issues (and the science) are therefore very different and I see the potential for dental practices to get caught up in a right old can of not-entirely-logical worms here.
Front and back
Once the law has changed, a separate dilemma arises for the GDC. Its position on Hepatitis B is clear and long-established. But within a dental practice this and other blood-borne viruses are only ever going to be transmitted to patients in a clinical setting. Or, to team members when handling or re-processing instruments. Not in reception or waiting areas, nor in any 'back office' administration setting far removed from patients. The same cannot be said of infections like Covid-19. Yet, many dental receptionists, administrators and practice managers are not GDC-registered. They therefore sit out with the regulatory ambit of the GDC – but not that of the law.  
Clinical settings are so much easier to control as everyone working in one is required to be GDC-registered. In other contexts, the GDC gets around its limited regulatory 'reach' by making registrants who are practice owners and employers responsible and accountable for ensuring that every member of their staff understands, respects and follows the law and published guidance in all its forms, whether those team members are GDC registered or not.
The same device solves another recurring dilemma for the GDC. This is that it must regulate for the whole of the UK. Healthcare, however, is a function where powers are devolved to the governments and administrations of the constituent countries. As a result of which different legislation, emphasis and practical application will apply from one GDC registrant to another. The CQC arrangements in England are not directly replicated in the other countries of the UK, nor anything remotely close to the CQC's very hands-on approach.
Turbulent times
The recent reviews of the SOPs and financial support initiatives, the concerns regarding the infectivity and knock-on consequences of the latest variant for employers and business owners. Yet, the incongruous demands placed upon NHS contract holders in England for the restoration of UDA delivery levels as if nothing else was happening at all, collectively demonstrated the best and worst consequences of devolution.  
Stories were already emerging last year about the growing difficulty of recruiting/retaining/replacing associates in some parts of the UK. We are now hearing similar stories in relation to dental nurses. It is clearly a complicated picture, with economic factors, the pay/conditions/risk equation for nurses (now to be coupled with the mandation of Covid vaccination), issues relating to the NHS, Brexit, the pandemic and public nervousness all playing a part. 
Employment legislation is a further complication. On top of all this, 2021 ended with a couple of further legal developments muddying the water. This is in regard to the vicarious liability of practice owners for the negligent acts and omissions of self-employed associate dentists. 
On all fronts the brown stuff just keeps hitting the fan. Although, one thing is clear: none of this is making life any easier for practice owners. Particularly as they contemplate the year ahead and try to plan a viable route through turbulent times. 
Catch up with previous articles from Kevin Lewis: