The green hygienist – why do we need sustainable dentistry?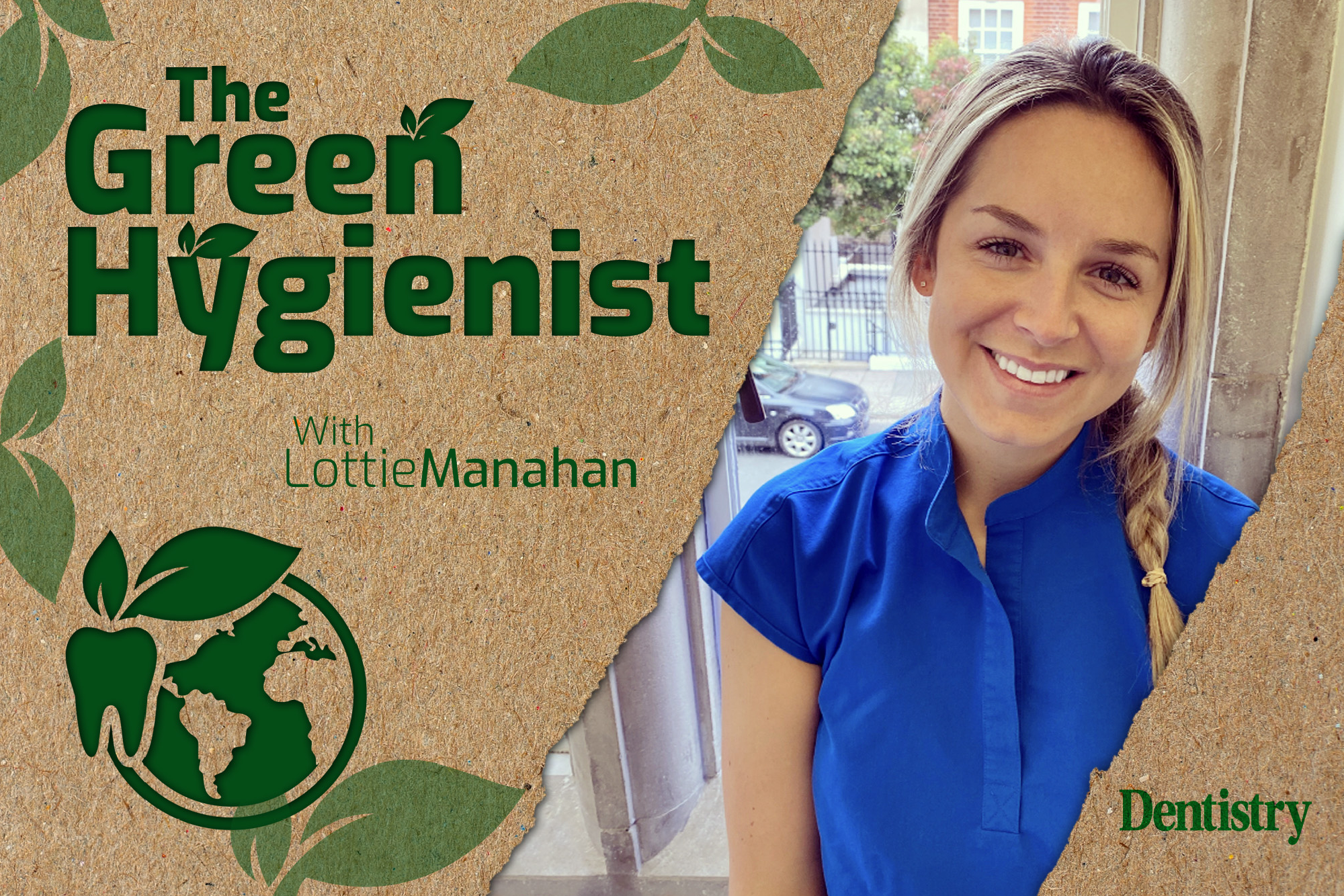 Lottie Manahan kicks off the first instalment of The Green Hygienist, a new column focusing on sustainable dentistry. 
This month the 2021 united nations climate change conference took place to forge a global response to the climate emergency.
In 2015 targets were put in place to limit global temperature rises to 1.5C. Already those national targets are set to fail. The temperature is predicted to increase by 3C or more, which is disastrous for our planet.
Countries are now being urged to revise their NDCs at COP26 to be back in line for the 1.5C target. Scientists estimate that we should reduce emissions by 45% by 2030 compared with 2010 levels.
The aim is for net zero emissions by 2050 for the world to have a good chance of sticking within the 1.5C threshold.
But is this enough? I'm already puzzled and frustrated after seeing the leaders arrive in private jets and limousines in a convoy with 20 plus SUVs.
What could happen if the earths temperature rises to 3C? Chief scientist David King predicts half the world's wildlife reserves and corals will dry up. Hundreds of millions of people will be displaced from their homes due to sea level rise. Possibilities of starvation in around a billion people.
We can predict our children and grandchildren will enter civil wars because we didn't act.
So what changes are already taking place in healthcare?
The NHS is pushing to become net zero carbon by 2040 for its own emissions. But the supply chain holds two thirds of the NHS's carbon footprint and the NHS is working with them to reduce this to net zero by 2050.
Has dentistry got a high carbon footprint?
Dentistry is highly energy and resource intensive with a significant environmental impact.
The profession demands power for equipment, high level of water requirements, use of radiation, hazardous waste, environmental effects of materials and strict requirements from the CQC. All of these limit what we can change.
COVID-19 hasn't helped by adding enhanced PPE and tighter restrictions to keep patients and professionals safe. I am shocked to see one of the biggest issues in dentistry is the commuting of both patients and staff to and from their dental practice.
Why should dental professionals care about sustainability?
We as professionals have an obligation to take responsibility to transform the practice to become more sustainable. We also have a conscience to make changes now for our planet's survival. Health is our aim and this should be displayed in the way we treat our planet too.
As dental professionals we have so much power in the way of prevention. If we prevent a cavity with diet, oral hygiene and fluoride advice, we can also reduce the use of toxic materials, carbon footprint, plastic waste and much more.
I believe people look up to us for advice. We must be role models to set examples for a greener future. We must lead the way, especially due to the damage dentistry clearly has done to our planet. I do also believe it makes us more respected when we display green changes within our practice. Ones that patients and the whole dental team will value and be happy to be a part of.
So where do we start making greener changes? I hope to help many in researching ways to help transform the healthiest possible environment for ourselves, our patients, our planet and our children's future.
There is a lot dental professionals can do to reduce carbon footprint – and at the same time become more financially and environmentally sustainable.
---
Follow Dentistry.co.uk on Instagram to keep up with all the latest dental news and trends.