Consent and capacity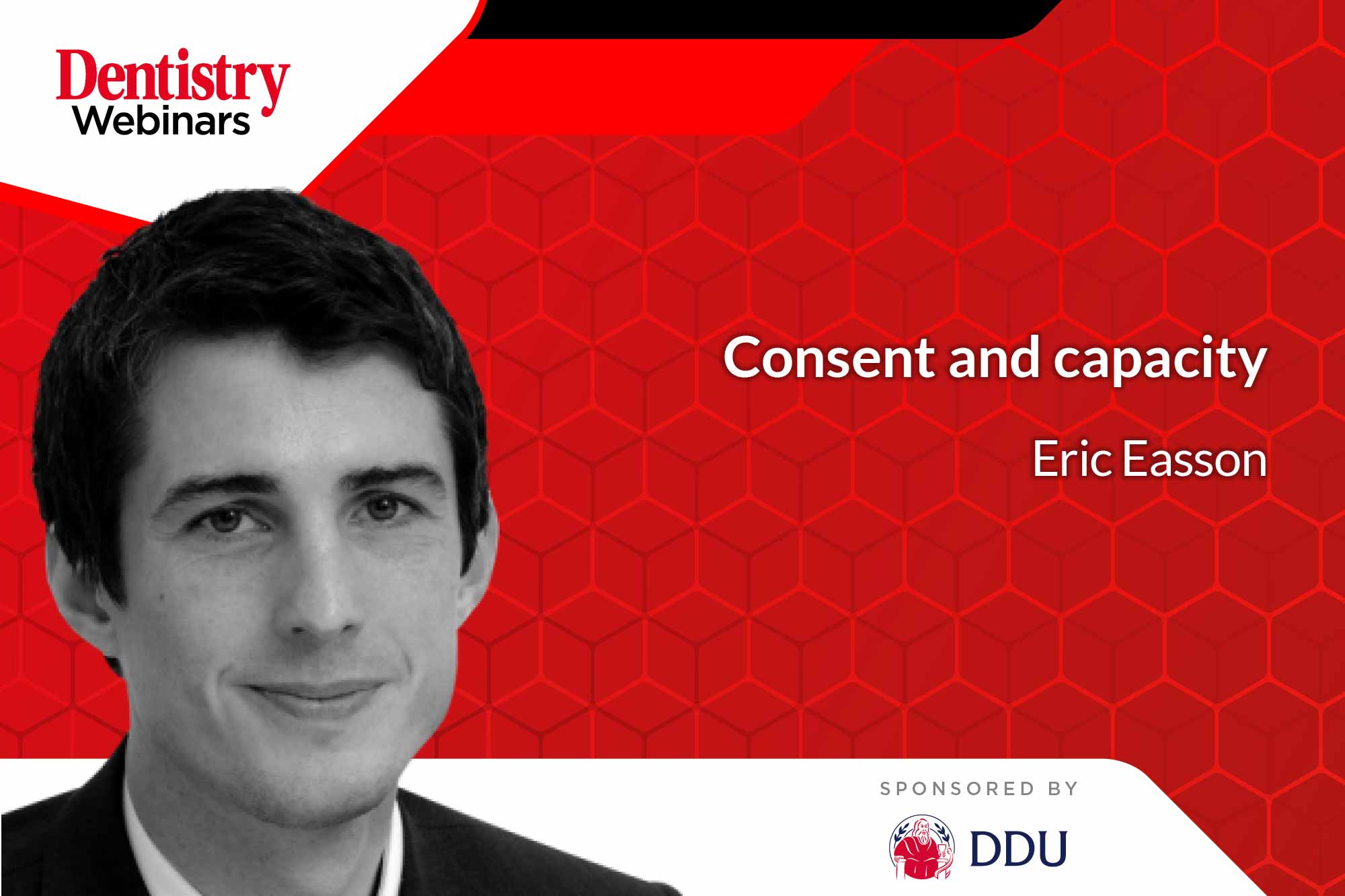 Eric Easson will cover the tricky area of patient consent during a free webinar on Wednesday 1 December at 19:00.
This webinar will cover the principles of consent and what is meant by 'mental capacity'. Eric will touch on the importance of explaining 'material risks' and revising legislation for minors and those who lack capacity.
Learning outcomes
Get an understanding of the principles of consent and capacity
Be aware of a number of factors before making decisions on behalf of minors and adults lacking capacity.
Eric Easson
Eric qualified in 2001 at Manchester University. He gained the his diploma in 2006 and a masters in medical law (LLM) with merit in 2015.
He worked as a clinical teaching fellow at Manchester University from 2004-2020. And has worked in general practice since qualification.
Eric joined the DDU in 2014 and works part-time as a dentolegal adviser. He is a current member of the Faculty of Forensic and Legal Medicine (MFFLM), Faculty of Dental Surgery (MFDS) and College of General Dentistry (MCGDent).
---
To register for this webinar, simply visit www.dentistry.co.uk/webinar.
Catch previous On Demand webinars: