Digital Dentistry Show – your chance to win a 3D printer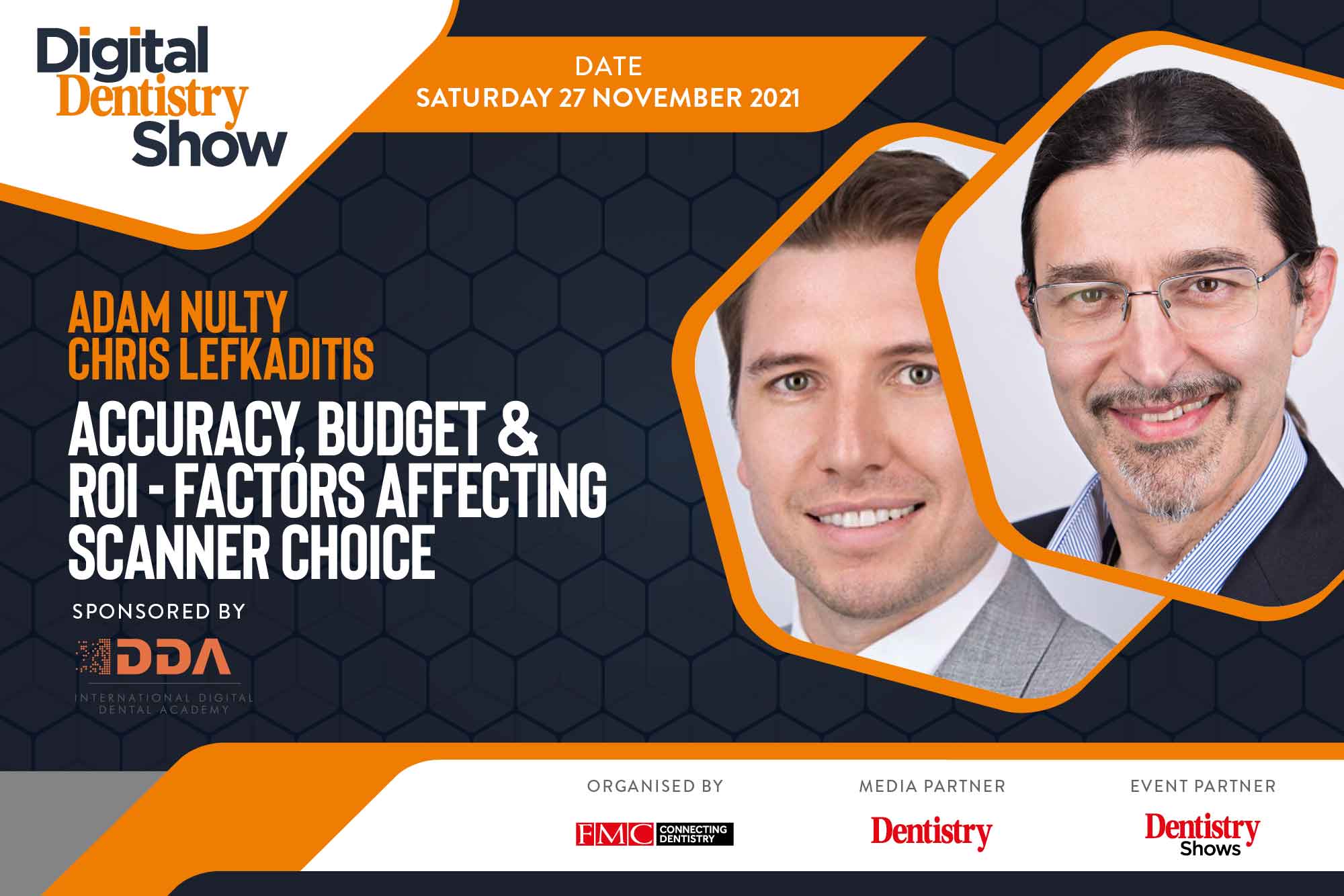 Join Adam Nulty and Chris Lefkaditis as they discuss factors affecting scanner choice at this Saturday's Digital Dentistry Show.
Taking place on Saturday 27 November at Novotel West, London, the show will include a range of power lectures focusing on clinical and business topics.
Taking place from 9:00 to 16:00, delegates can also explore the all-day exhibition. This will not only feature stands from leading brands but also provide excellent networking opportunities.
Whether you are new to the digital side of dentistry or keen to extend to your knowledge, there will be something for all clinicians.
For more information or to register visit www.dentistry.co.uk/shows/digital-dentistry-show.
Who's speaking at the Digital Dentistry Show?
Adam Nulty and Chris Lefkaditis
Adam Nulty and Chris Lefkaditis will take to the stage for their lecture on intraoral scanners.
Specifically, they will cover accuracy, budget and return on investment and how weighing up these priorities will help you choose your ideal scanner.
In addition to this, the IDDA is giving away a 3D printer at the show. The winner is the person who can complete a full mouth scan the fastest.
Bilal Ahmad won the award at the last Dentistry event. Below is what he had to say after winning his 3D printer.
Speaker line up for the Digital Dentistry Show
Dr Emma Laing – digital advances in orthodontics and orthognathic surgery
Wayne Williams – expanding and optimising the benefits of intraoral scanning
Murtuza Husnaini – how to use AI to revolutionise your practice
Adam Nulty and Chris Lefkaditis – accuracy, budget and ROI – factors affecting scanner choice
Mario Beretta – digital workflow with one-piece implants in full arch implant restorations
Adam Nulty and Quintus Van Tonder – beautifying your in house CAD composite ad ceramics
Chris Lefkaditis and Patrik Zachrisson – guided surgery with Exoplan
Jonathan Schwarzmann and Andrew Flatters – getting started with digital dentistry – our experiences and how to avoid the pitfalls
Manuel Leimgruber – creating excellence with speed and precision
Steven Campbell – advantages of Exocad for the surgeon and technician
Dr Chris McConnell – why should I take digital impressions?