The UK's first innovative dental training roadshow going on national tour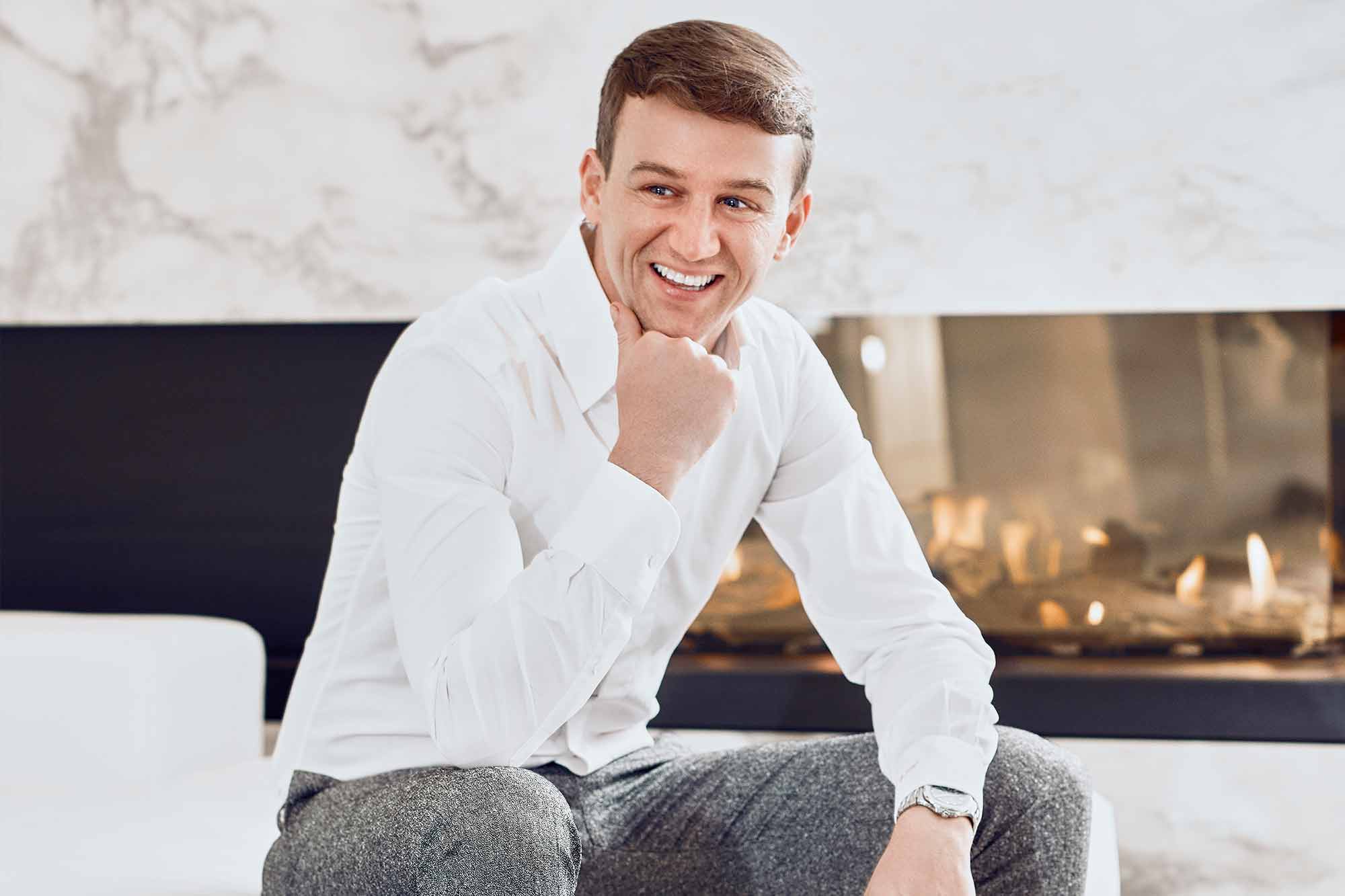 Robbie Hughes, leading cosmetic dentist and owner of Dental Excellence in Liverpool, is taking his industry-leading digital composite veneers course on tour.
Known in the industry as 'the Footballer's Dentist', Dr Hughes is responsible for designing some of the sport's greatest smiles. He will offer his new one-day composite injection mould training at football stadiums nationwide from January 2022.
The course is open to dentists and dental therapists looking to offer their clients first-class composite veneers treatments using the injection mould technique. He will also demonstrate a pioneering digital dentistry workflow that powers the creation of predictable smile transformations.
It is a hands-on practical training day, with delegates learning the physical process. As well as data acquisition, data processing, lab communication and a full Q&A.
The training is the Rolls-Royce of digital smile design. It promises to help dentists create stunning and accurate smiles. Even in the most complex restorative cases, where predictability and quality are also guaranteed.
Shaping the future of dentistry
As a pioneer in the industry Dr Hughes invests heavily into training his peers in the latest developments and technologies. This training is helping to transform the cosmetic dentistry landscape. He is helping it become more efficient, more precise and also more cost effective for customers.
Dr Hughes is joined by Dr Milad Shadrooh, the nation's favourite 'Singing Dentist'. Both are particularly passionate about shaping the future of digital dentistry. As well as nurturing the next generation of young, talented clinicians as they learn and progress.
Dr Hughes said: 'The feedback from the course so far has been fantastic. Delegates have been impressed with how much the course covers. But also how much the training has built their confidence in offering clients a more modern, digital service.
'We are taking the training on tour. So many people were keen on attending, but were unable to commit to the two-day course in Liverpool.
'This way, we get to reach more people in one day. We can teach them all they need to know about how to embrace digital dentistry and use it to skyrocket their businesses.'
The elite professionals that take part in Avant Garde training are at the forefront of cosmetic dentistry in the UK and Ireland and are pioneers in their respective fields.
What the course involves
Between Dr Hughes, Dr Shadrooh and the rest of the training team, delegates will spend the day learning from some leading experts in cosmetic dentistry. They will then leave with a much-coveted new skill.
The fixtures for the training include the following stadiums during 2022, with one course taking place per month:
Stamford Bridge (London)
Villa Park (Birmingham)
Etihad Stadium (Manchester)
Aviva Stadium (Dublin)
Cardiff City Stadium (Cardiff)
Tottenham Hotspur Stadium (London)
Tynecastle Park (Edinburgh)
Elland Road (Leeds)
Emirates Stadium (London)
Old Trafford (Manchester)
London Stadium (London)
Wembley (London).
The course costs £599 per delegate but is reduced to £399 if booked before the end of 2021.
---
To book a place on the course or to find out more about the Avant Garde training services please visit: www.avantgardedentistry.co.uk.