Implant insights – the indemnity issue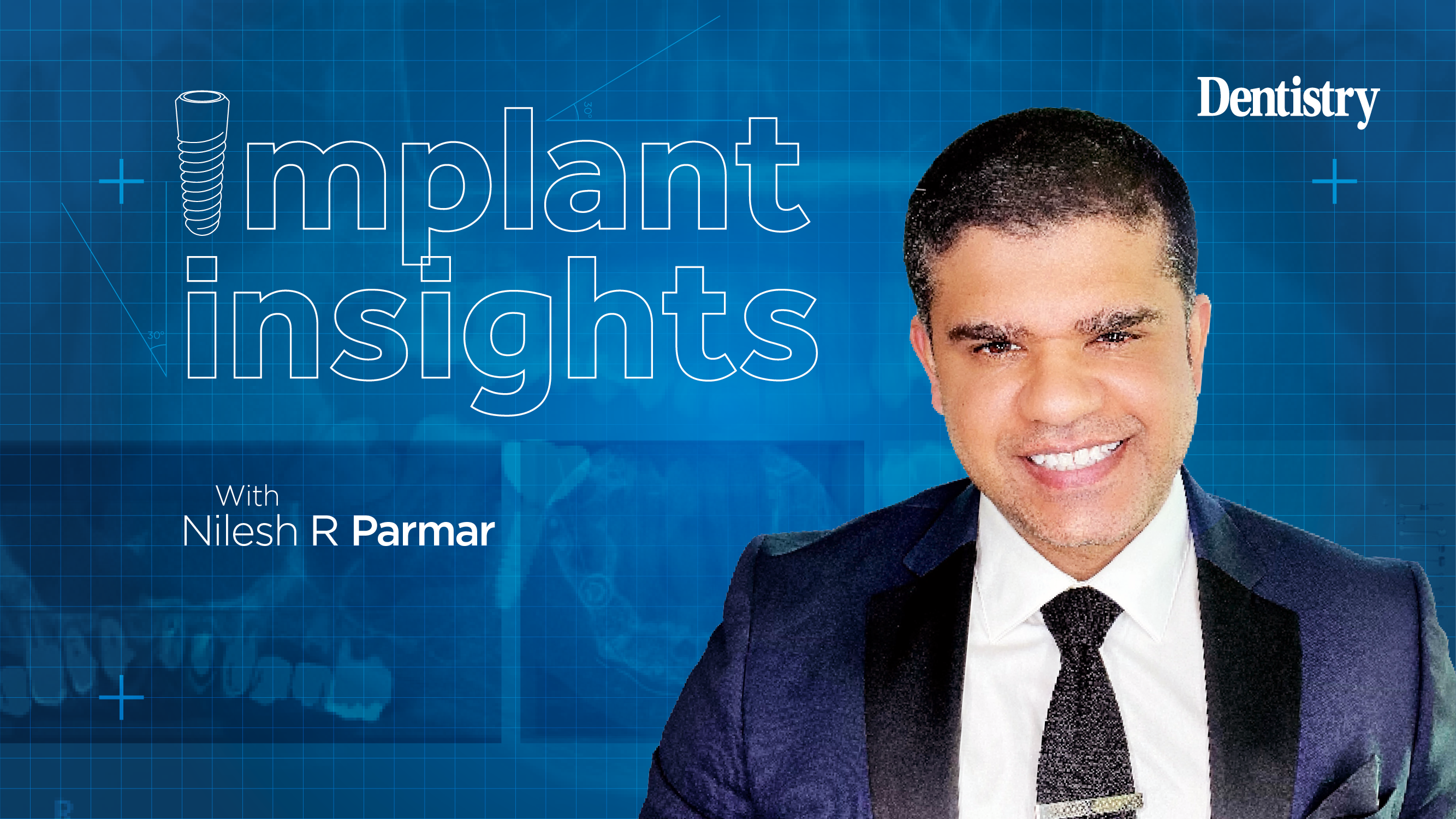 Nilesh Parmar discusses the growing indemnity costs that come with offering dental implants and how to encourage more dentists to take it up.
Dental implants aren't really taught at university. Yes students are given a one/two-day course on them, practising on models. But actual clinical experience is very limited.
Therefore students qualify with little or no regard for dental implant therapy. Moving forward to qualification, only 9% of students surveyed (via a student social media platform) had any intention of learning about dental implants in their careers.
One of the barriers to entry is indemnity costs. The standard indemnity fee for an associate in the UK appears to vary between £2,500 to £5,000 with most of the major dental insurance/indemnity providers. If implant placement is part of the policy this can rise to almost £13,000, especially if the clinician also includes sinus lifting.
For the average dental associate this is a huge price increase. It also makes the provision of implant therapy, along with the added costs of equipment, training and time taken to become proficient a large barrier to entry.
This explains why implant dentistry is one of the slowest growing areas of dentistry in the UK. Particularly when compared to facial aesthetics and Invisalign/STO.
Growing indemnity costs
What is the justification that indemnity organisations use for such high premiums for those carrying out implant work?
By its very nature, implant dentistry is the most challenging of all dental modalities. We must be aware of not only the surgical envelope, but also the restorative with many complications encountered by even the most gifted surgeons on a regular basis.
The UK also has no specialist list in implant dentistry. This means those placing implants have varying levels of training. This compares with a specialist endodontist who passes a standardised exam/approved training pathways.
Implant surgeons can partake in a one-day, one-week or two-year programme depending on their circumstance. This can make it hard for indemnity organisations to tailor indemnity risks. 
As a result there appears to be a general band that implant surgeons fall into when placing implants.
Non sinus placements, and non graft cases are at a lower banding when compared with complicated bone graft and sinus cases.
With sinus cases and full arch cases having a higher level of complication attributed to them compared with simple premolar/molar placements requiring neither.
Complaints
When implant work goes wrong, either from an integration/function or an aesthetic viewpoint, it is difficult and time consuming to fix. Senior implant surgeons seem to spend more clinical time treating peri-implant disease or re-doing work that has failed.
One of the hardest tasks is attributing blame. Implant dentistry is only provided privately in the UK (except in small cases from teaching hospitals). As such, there is a huge expectation on the work.
A failed implant solution does attract a high risk of complaints. This leads to extra pressure on indemnity organisations to increase premiums for implant work.
Implant surgery can have serious complications such as nerve damage, sinus membrane tears and post surgical infections. All of these can attract large claims. Certain dental legal firms pursue implant cases for compensation on a regular basis. They know that these, if successful, can attract large payouts.
Where does the future lie for implant dentistry?
Having a standardised training programme would aim to 'level up' all dentists placing implants. This would also make indemnity offers for these individuals potentially less risky.
Certain providers are asking for proof of training and judging indemnity based on the quality of the implant teaching received. Indemnity providers consider those who have post-graduate awards lower risk than those who have not.
Implant dentistry remains one of the most challenging and rewarding areas of dentistry. If we are to therefore maintain a healthy number of skilled implant surgeons in the UK, we need to do more to encourage adequate training. As well as remove some of the barriers to entry for potential implant surgeons.
---
Catch up with previous implant insights column
Follow Dentistry.co.uk on Instagram to keep up with all the latest dental news and trends.