Implant insights – so you want to be an implant dentist?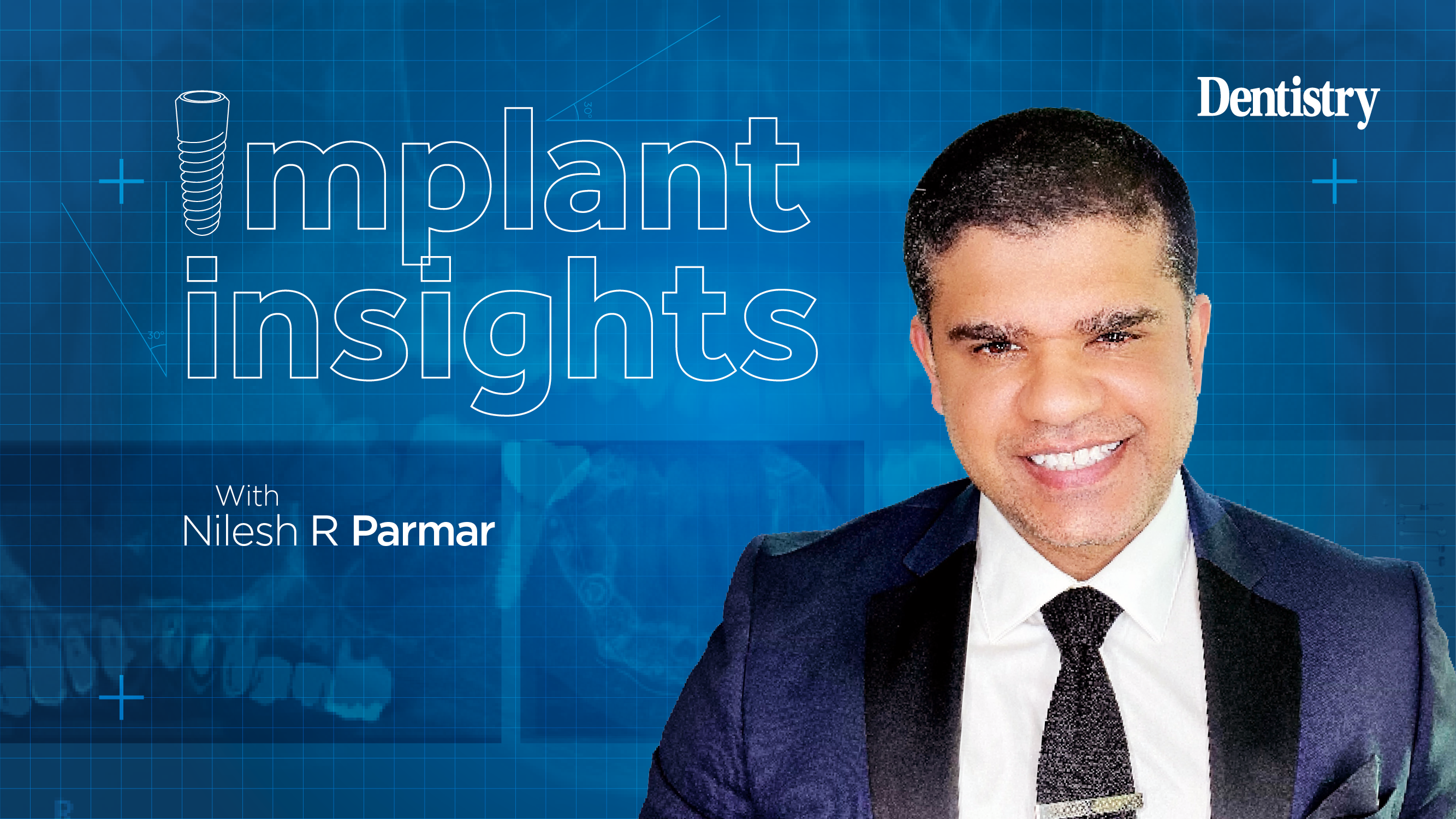 Are you considering becoming an implant dentist? Nilesh Parmar explains why implant dentistry is falling out of favour and why delegates need to go 'all in'.
Dental implant treatment is one of the outliers in dentistry.
Whereas we all qualify having taken out a tooth, completed a root canal and fitted a crown. No dental student qualifies having placed an implant or carried out a bone graft on a patient.
Due to the very nature of the treatment, it's difficult for dental schools to provide adequate exposure to the newest dental modality in our armoury.
Yes, they do get an implant study day where they may place implants in a model jaw. But actual exposure to implant surgery is something that very few (if any) dental students receive.
As a result, dental training for implants has always been a niche subject.
Whereas composite and Invisalign courses appear to run full week after week. Implant educators struggle to fill their courses, often taking only a small cohort per group.
Falling out of favour?
A recent survey of 150 dental students carried out by myself, showed only a very small percentage (7%) were considering implant training in the future.
This is great news for those of us who are established implant surgeons, busy with many referrals. However, as many implant surgeons are retiring, there is going to be a skill shortage within UK implant dentistry.
So, why has the world of dental implants gone so out of favour with dentists?
Thoughts move to the lack of exposure for young dentists. This means that implant dentistry always seems just out of reach, a skillset with which they do not posses.
Due to the high initial start up costs involved, along with increased indemnity premiums and the fear of doing something 'different'. Only 20% of practising dentists currently offer any form of dental implant treatment (dental poll of 500 dentists). With many showing no interest in any surgical work.
Dental implant training
For those who wish to go down a dental implant route, what options are available to learn?
A brief search online and via the Facebook forums shows a multitude of dental implant courses available. Some are almost all theoretical, whereas others have a large practical component.
Previously implant masters degrees joined with local NHS primary care trusts. These give the post-graduate students access to pre-approved patients for implant funding, placing implants in a supervised hospital environment.
Unfortunately, these programs are few and far between. Most courses rely on the dentists to self-fund, and find their own implant patients who are willing to travel to a training clinic or to find a mentor who can come to their clinic (at a cost) and supervise the implant work.
In the UK there is currently no specialist list for dental implants. That's despite it being one of the most litigious areas of dentistry.
As a result of this there are few university courses with didactic teaching as there are with periodontology, endodontics and orthodontics.
If the GDC were to announce a specialist in implant dentistry then we would be awash with MClindent courses. This would help to populate a new specialist list and improve our core skillset.
'All in'
Many of the popular implant courses around today, have a foreign component. Delegates might go to places such as South America or Egypt in order to gain the practical experience necessary to place dental implants.
These countries are chosen due to the relativeness abundance of willing patients and well positioned teaching institutes willing to provide facilities and equipment for a much more reasonable fee than what is prescribed here in the UK.
Whichever course you choose, implant dentistry requires the dentist to go 'all in'. It isn't a discipline with which we pay lip service due to the risks involved.
However, once confidence and technique is gained, it is one of the most rewarding and exciting areas of dentistry.
---
Catch up with previous implant insights column
Follow Dentistry.co.uk on Instagram to keep up with all the latest dental news and trends.