UCL Eastman Dental Institute implant courses – why now?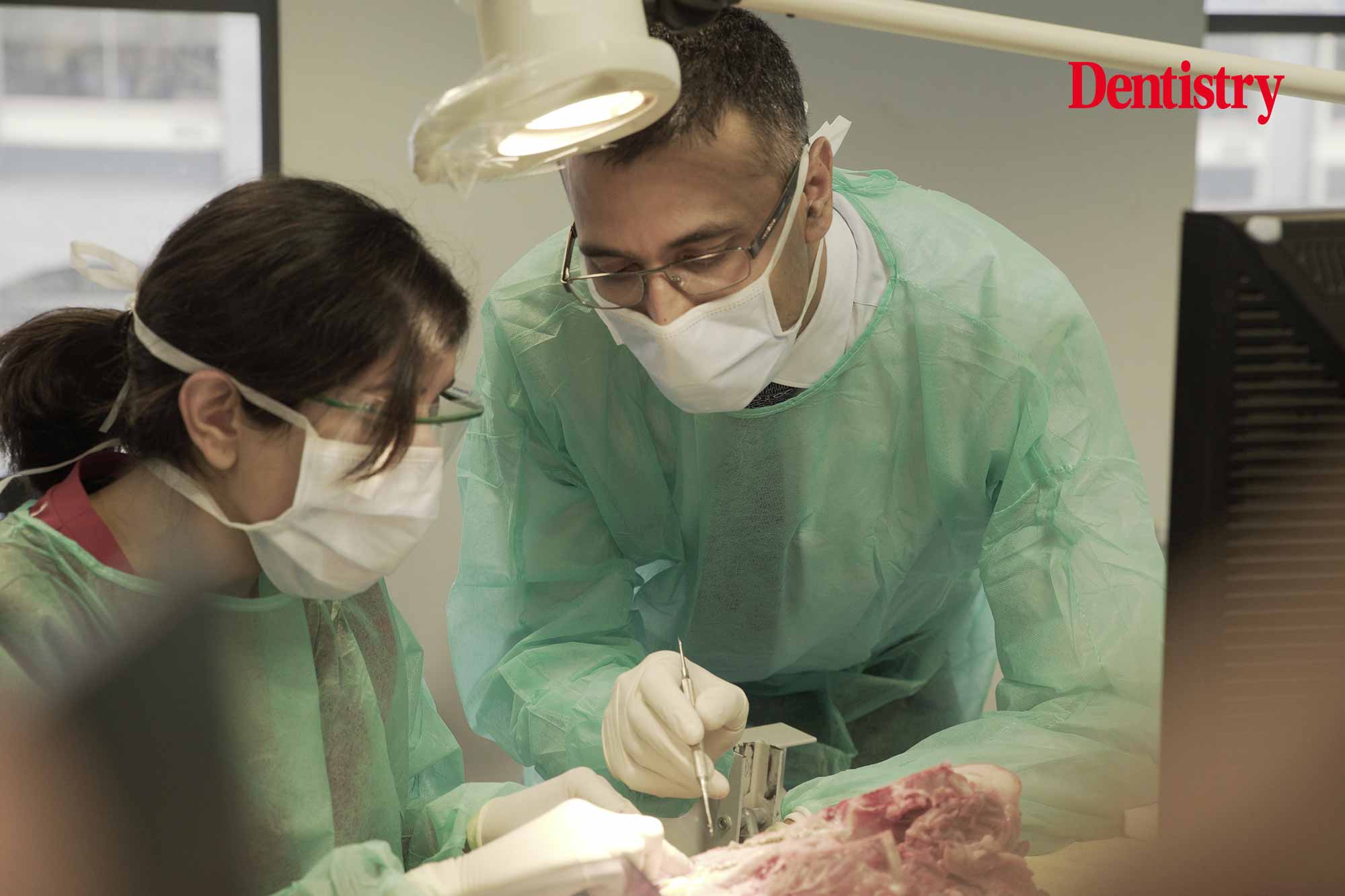 We speak to Dev Patel about the implant dentistry courses available at the UCL Eastman Dental Institute and why now is a good time to get involved.
Please introduce yourself and can you give us some background on your professional experience?
My name is Dev Patel and I'm an associate clinical professor in implant dentistry. I am a dual specialist in oral surgery and prosthodontics and the academic lead for the implant programmes at the Eastman Dental Institute, University College London.
Additionally, I am a partner at the Dental Rooms, which is a multidisciplinary specialist dental surgery in Wimbledon.
I split my time mostly between teaching and clinical practice.
Many dentists will have considered their future careers over the last 18 months. Why is now a good time to consider implant dentistry?
The past 18 months has been a time for lots of people to re-evaluate their lives. Many are spending time and savings to invest in themselves. Seeing one's self on camera on Zoom calls has prompted many to seek improvements in their smiles in order to improve their quality of life.
Implant dentistry provides one of the best treatment options for replacing broken and missing teeth to give patients the confidence to eat, speak and smile without any self-consciousness!
The dental industry is seeing a massive surge. Patients are keen to invest in their teeth and smile. So now is an amazing and truly rewarding time for dentists to invest in their dental education.
What would you say to clinicians nervous about dipping their toe into dental implants?
Implant dentistry is a field that we do not teach at undergraduate level. Like all unknowns, it is normal to be apprehensive about embarking on something that is perceived as a very invasive procedure.
We were all in the same boat once upon a time. So don't let nerves discourage you.
Digital technology and innovations in implant systems and biomaterials have simplified implant dentistry to make it effortless and predictable for dentists. With good education and training one can assess and identify cases that are suitable for beginners. So you can provide treatment safely and confidently.
We run a range of implant courses from short CPD courses to MSc programmes. We have recently introduced a new one-year PG certificate in implant dentistry, ideally suited for dentists with little or no knowledge in implant dentistry.
This is a blended learning programme consisting of two one-week blocks of teaching, while the rest is taught remotely. This gives the opportunity for dentists from around the world to learn from our implant programmes with minimal time out from the dental practice. And a cost-effective option to start the implant training journey.
Our GDC-registered students have an opportunity to progress to our PG diploma and MSc in implant dentistry in subsequent years to continue their implant training journey.
Can you tell us more about the UCL Eastman Dental Institute?
UCL is one of the leading universities in the world. And the Eastman Dental Institute is the largest postgraduate centre in Europe dedicated to research and education in dentistry.
We have been providing postgraduate training for over 70 years. And we have a particular skill at developing and delivering courses for postgraduate study.
Her Royal Highness, The Princess Royal opened our brand new, state-of-the art teaching facility this year.
We have over 80 phantom heads in our multi-use skills lab. New lecture theatres are fully equipped with the latest AV and a separate digital lab. Furthermore, we have eight clinical suites and an onsite CBCT machine for clinical training patients and mentoring dentists on site.
The new site is centrally located and close to major travel links such as Euston station.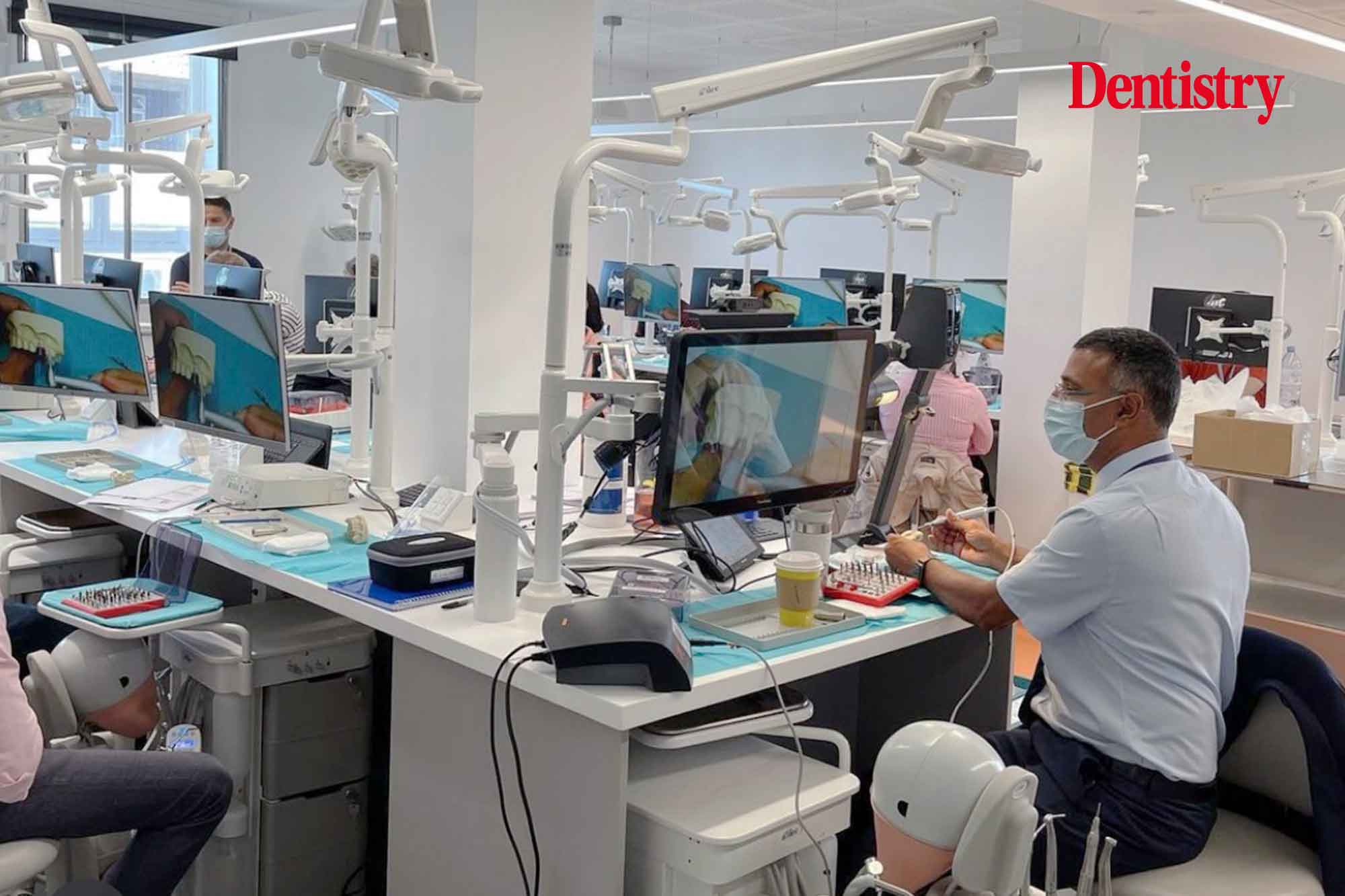 What is the dental implant course like?
We have created a brand new modular course that is a flexible implant training programme with a blended learning approach to enable dentists to be able to tackle straightforward cases.
Year one is the PG certificate, which mainly focuses on patient assessment, digital implant planning and restoration of implants. It includes simple guided surgery and we teach it over two five-day residential blocks. And then fortnightly via remote teaching.
The year two is the PG diploma programme that focuses on surgery and advanced concepts. We teach it one day per week on site. This involves actual supervised patient treatment and all the clinical supervision is on a one-on-one basis with our registered specialists teachers. In addition, we are introducing a collaboration with implant training centres.
This will allow further clinical experience for students within a dental practice setting. Each student is allocated a dedicated tutor and will work in small groups for close supervision and support for both academic and pastoral care.
The year three MSc programme is available for the high achieving students who have an interest in research.
You can find out more at one of our free taster sessions.
Many dentists working with implants find the leap to carrying out surgery by themselves too much. How does UCL Eastman support clinicians once they've finished the course?
The main objective of our programmes is to instil a sense of confidence in our students for them to take the skills they have learnt into their everyday practice.
Our PG certificate is for dentists who prefer restorative aspects of implant dentistry. It focuses on planning and restoring implants.
Our PG diploma focuses on the surgical aspects of implant dentistry and the skillset is to be able to remove a tooth surgically. Most of our teaching faculty are specialist prosthodontists with surgical skills. They are able to provide training and much support in all aspects of restorative, surgical and implant dentistry.
Our new clinical suites will allow us to offer mentoring to our students during and after the programme to support their learning. In addition, we have a large and active alumni of diploma graduates of more than 15 years who are available to help and support the newbies.
We also run short courses on more advanced procedures such as sinus grafting and immediate loading to supplement our main MSc programme.
If I have attended an implant course elsewhere, can I get any exemptions?
We have approval for recognition of prior learning for the PG certificate in implant dentistry.
If you meet the criteria, you are eligible for exemptions to some of the modules. As well as possible discount in fees for the PG certificate only.
---
UCL Eastman Dental Institute offers a range of postgraduate courses including masters degrees, specialty training, certificates, diplomas and CPD courses. Choose your programme of study.