TLX – Straumann launches innovative implant option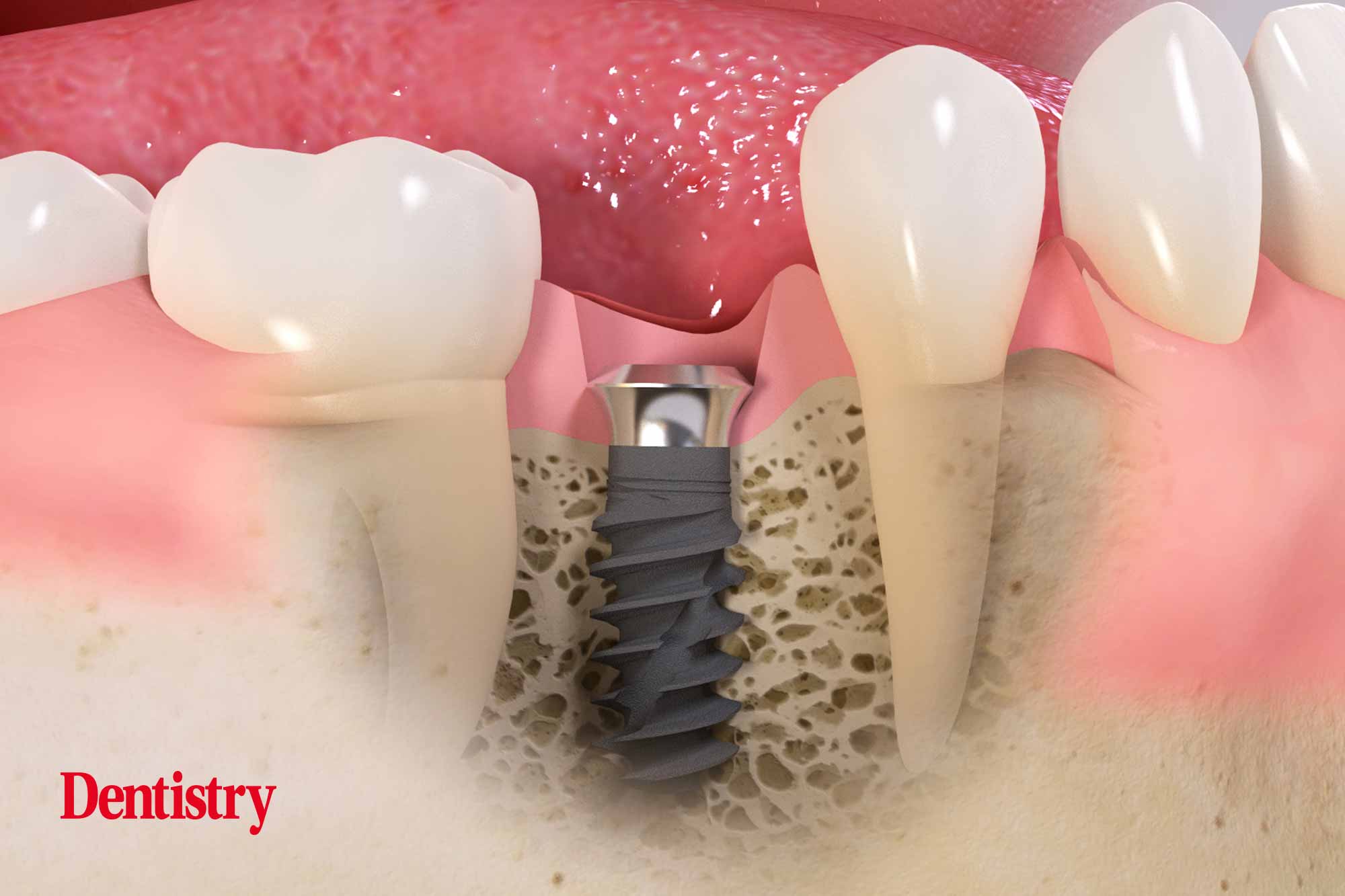 Straumann TLX builds on Straumann's proud history to provide the ideal high primary stability that is ideal for immediate placement protocols.
Immediacy has become a major part of implant dentistry today. It affords several benefits for both patient and practitioner. And it enables exceptional clinical outcomes in less time than traditional techniques.
However, to achieve the best possible results, clinicians need the right products and tools.
Straumann has long been at the forefront of cutting-edge solutions in the field. Each product or service is refined and optimised. They overcome the challenges dentists face every day.
Where tissue level meets immediacy
The Straumann TLX is the latest in a long line of clinically proven implant solutions.
It is designed to mimic natural anatomy and also respect the biological distance in all dimensions for ideal soft tissue conditioning and aesthetics.
Based on the tried and tested principles of the Straumann BLX implant, the TLX is manufactured from Roxolid material and features a SLActive surface.
This winning combination preserves the natural structures, boosts vascularisation (Ioannidis et al, 2015; Al-Nawas et al, 2015), enhances predictability with immediacy and reduces healing time in a wide range of clinical scenarios (Lang et al, 2011; Oates et al, 2007).
While delivering the high primary stability that is ideal for immediate placement protocols, the innovative new implant system still supports conventional placement and loading procedures for greater flexibility. It also utilises the same drill set and Torcfit connection as the BLX implant. This enables a simplified and more convenient workflow.
Making an impression
Ross Cutts is principal of Cirencester Dental Practice. He offers his initial impressions after using the Straumann TLX implant in his first case.
'I place a lot of tissue level implants as my preferred solution in the non-aesthetic zone. I use the Straumann BLX implants in the aesthetic region. The new TLX provides the same level of primary stability that the BLX affords. But with a tissue level connection and restorative interface.
'I like that the TLX is very similar in all other aspects. It also features the same thread pitch design, which optimises the primary stability achieved. Especially in posterior maxilla sites.
'Based on my first experience with the new implant, I really like the concept. It just makes sense to me.'
High-performance support
Straumann is a specialist brand in the dental implant world for a reason.
To make the most of its extensive research and development, its clinical proven solutions and also its commitment to innovation, find out more about the products and services available today!
---
For more details, please visit www.straumann.com.
References
Al-Nawas B, Domagala P, Fragola G, Freiberger P, Ortiz- Vigón A, Rousseau P and Tondela J (2015) A Prospective Noninterventional Study to Evaluate Survival and Success of Reduced Diameter Implants Made From Titanium-Zirconium Alloy. J Oral Implantol 41(4): e118-25
Ioannidis A, Gallucci GO, Jung RE, Borzangy S, Hämmerle CH and Benic GI (2015) Titanium-zirconium narrow-diameter versus titanium regular diameter implants for anterior and premolar single crowns: 3-year results of a randomized controlled clinical study. J Clin Periodontol 42(11): 1060-70
Lang NP, Salvi GE, Huynh-Ba G, Ivanovski S, Donos N and Bosshardt DD (2011) Early osseointegration to hydrophilic and hydrophobic implant surfaces in humans. Clin Oral Implants Res 22(4): 349-56
Oates TW, Valderrama P, Bischof M, Nedir R, Jones A, Simpson J, Toutenburg H and Cochran DL (2007) Enhanced implant stability with a chemically modified SLA surface: a randomized pilot study. Int J Oral Maxillofac Implants 22(5): 755-60