The importance of dental sleep medicine as a non AGP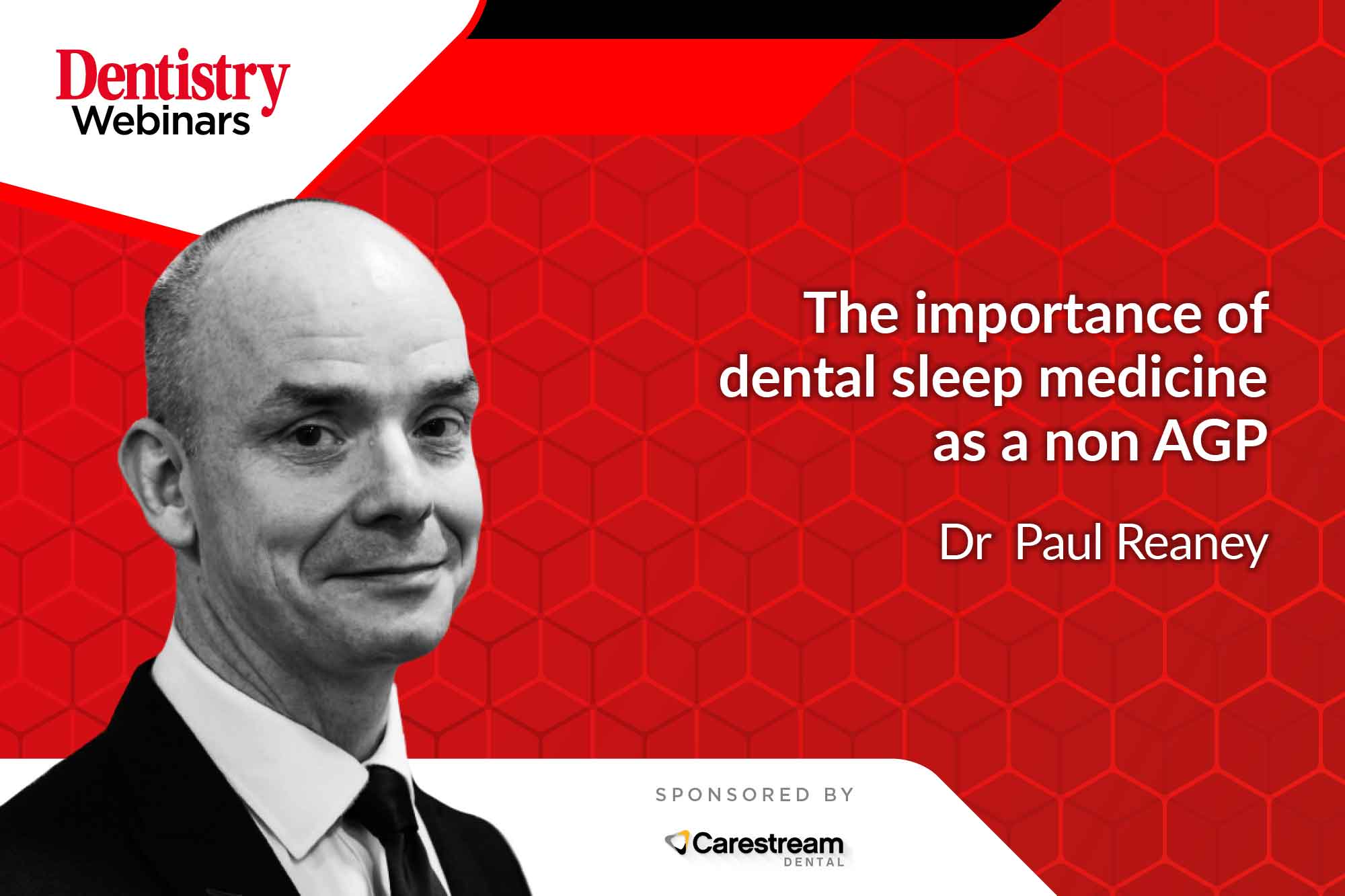 Paul Reaney will discuss how important dental sleep medicine is during a free webinar at 19:00 on 30 September.
Aims
Understand the importance of sleep and how managing sleep conditions can improve the lives of both the patient and practitioners' wellbeing
Understand how digital technology and artificial intelligence can become part of the workflow to manage sleep conditions
Objectives
Learn what the NICE guidelines mean for dentists
Learn about the sleep conditions that dental practitioners can manage, eg snoring/managing a patient who has obstructive sleep apnoea
Screen a patient and the technology to do it
Learn how Carestream Dental's intraoral scanners and 2D/3D imaging solutions help within the dental sleep medicine workflow
Gain an understanding of the importance of the topic of dental sleep medicine.
Paul Reaney
Paul is a dentist with a special interest in orthodontics. He has successfully incorporated a dental sleep medicine clinic, Snoring Solutions NI, within his general practice. He gained accreditation by examination to the European Academy of Dental Sleep Medicine and is currently a committee member of the Irish Society of Dental Sleep Medicine.
His implementation of digital technology in dental sleep medicine has been recognised by winning:
Best Digital Practice 2019 International Digital Dentistry Awards
Best High Technology Practice category in the 2020 Irish Dental Awards
Practice of the Year and Best Patient Care (Highly Commended – Scotland and Northern Ireland) Private Dentistry Awards 2020
Paul in the only UK practitioner on the Res Med Narval Advisory Board.
---
To register for this webinar, simply visit www.dentistry.co.uk/webinar.
Catch previous webinars: