Using artificial intelligence to help with preventive dentistry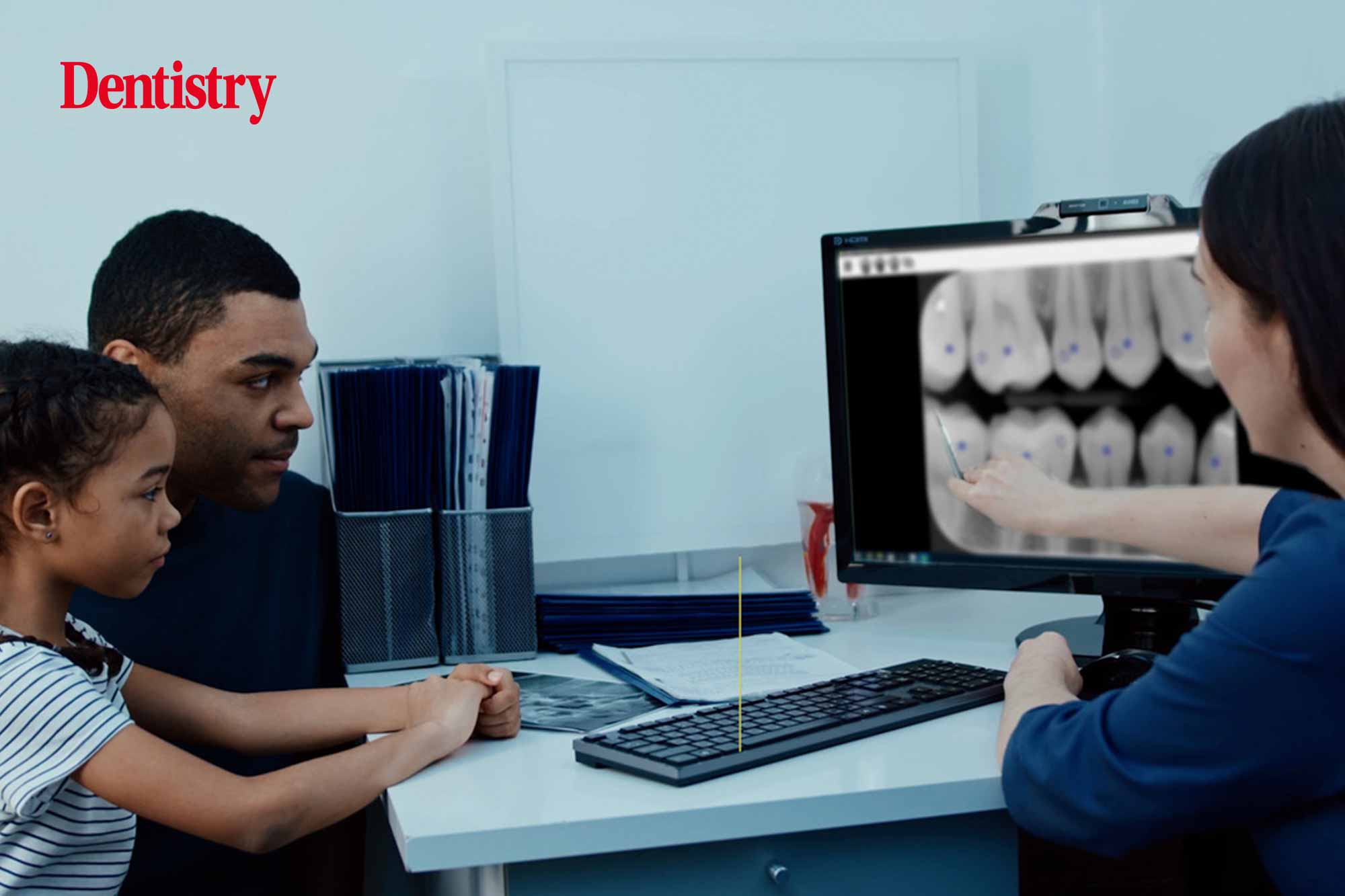 Here, Ben Atkins and Tony Travers consider preventive dentistry, artificial intelligence (AI), and the potential for growth where the two worlds meet.
'No-one taught me to brush my teeth. My dentist gave me a lolly for being a good patient!' so reflects Ben, who never missed a six-monthly check-up, yet arrived as a dental student in Sheffield needing eight fillings.
'The NHS paid for preventive care for me. But did I receive it in a way that I understood, or where I took the responsibility?'
Transferring responsibility
For any busy practice and – crucial in the current climate – for a profitable business, a focus on oral health and the transfer of responsibility is a game-changing approach.
Communication and patient behaviour change are the key drivers. As well as the tools to implement such change.
But the transfer of responsibility requires time and explanation. Dentists, as we know, are notoriously time-poor.
Commitment to emphasising a different philosophical approach is daunting.
Ben explains how his group embedded this change: 'Essentially, we focused on putting down the drill. Working to a preventive ethos, we began transferring responsibility to the patient all the while emphasising that this is a journey.
'Our team audited patient lists. With 20% red patients (high needs patients), out of about 140 new patients accepted each month, five to 10 patients are very high needs (Dickensian dentistry at its best).
'These high needs patients regularly did not return once they were out of pain. We knew that they could come back if they needed, and we had improved their oral hygiene.
'To move to an approach whereby recalls are improved and the opportunity for growth in private practice is enhanced – focusing on both ethical and business imperatives – we found that the critical factor was to introduce a "why?"
'For me, personally, that was to create time to treat high needs patients.'
Changing the patient journey
'The aim of this whole journey is to improve oral hygiene and heal decay before we restore,' Ben continues. 'But I must admit that this is possibly the biggest challenge we had when we implemented it in practice.
'So, we split the treatment, making the first appointment not about individual tooth diagnosis. Instead it was about the patient's oral health status.
'We were educating patients about the journey we were embarking on together, with a clear message that our team would give them the tools to improve oral hygiene. But that they, as patients, are responsible.
'And here, patient education is key.
'To help achieve this, we developed a patient video and a patient contract. We spent time going through this contract with the patient – all reinforcing the journey.
'Patients are responsible for brushing their teeth, we are responsible for education. One of the biggest learning outcomes for us, as dentists, was the effectiveness and importance of evidence-based advice. This is crucial in communicating the benefits of preventive dentistry to the patient.'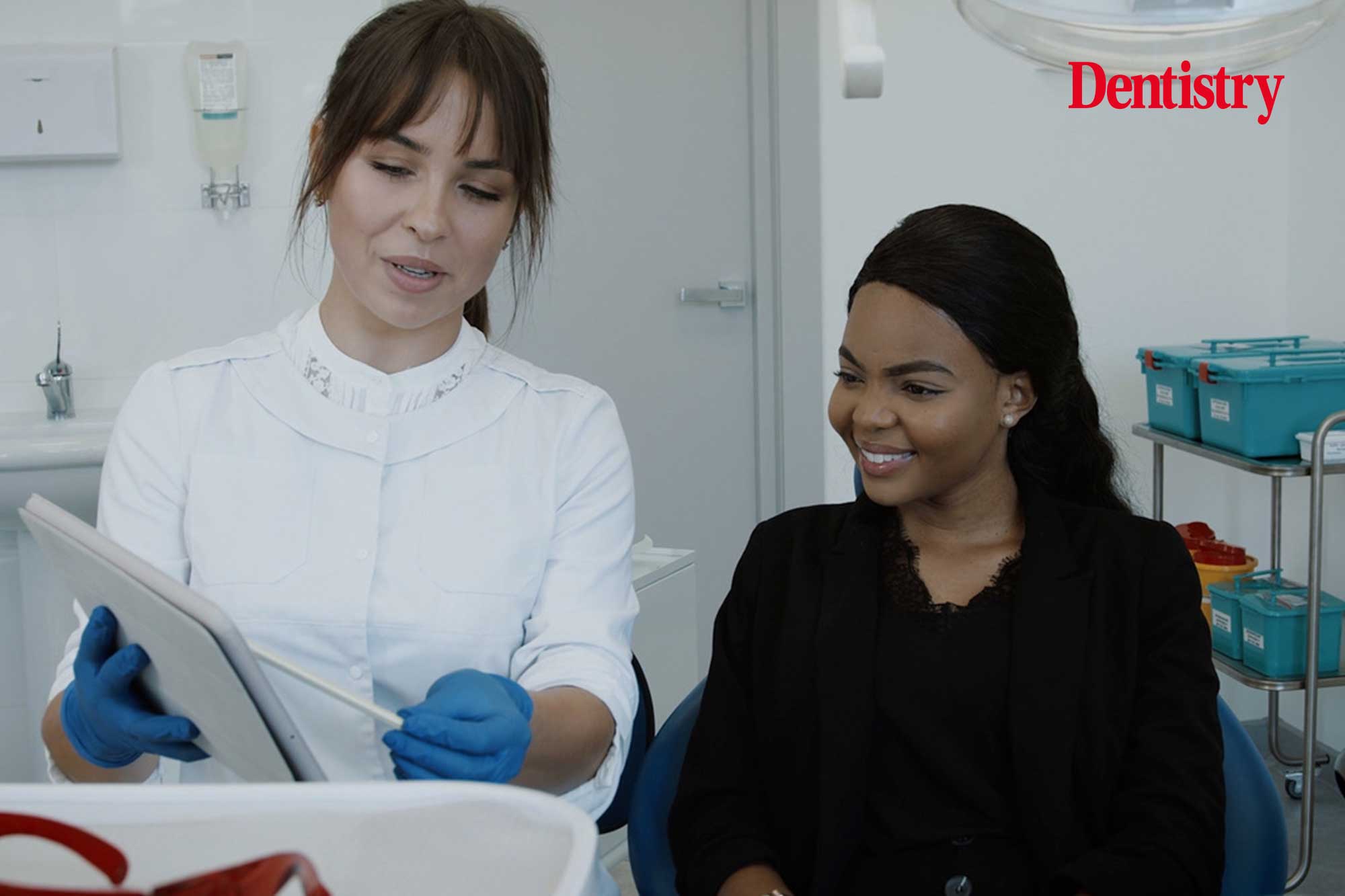 The growth of AI
A preventive approach requires commitment and time-constraints are daunting, seemingly prohibitive.
This is not a straightforward journey, either for dentists or for patients. So new tools and practices that can help mitigate against some of the barriers are invaluable.
Among these, the growth of artificial intelligence within dentistry is an exciting development to help facilitate the transition.
Tony comments: 'Our approach at Manchester Imaging is to harness AI's potential. And to raise awareness of its value as an expert colleague within dental practices.
'We focused initially on improving the identification of enamel caries in bitewing radiographs. This was on the basis that reversal of enamel-only proximal caries by non-invasive treatments is an important aspect in preventive practice.
'Using AI as an additional tool, and as part of a clinical research study, 23 dentists were randomly divided into a control arm without AI assistance, and an experimental arm in which AI assistance provided on-screen prompts, indicating potential enamel-only proximal caries.
'All participants analysed a set of 24 bitewings in which an expert panel of dento-maxillofacial radiologists had previously identified 65 enamel-only carious lesions and 241 health proximal surfaces.
'The control group found 44% of the caries. Whereas the experimental group found 76%. This indicates the efficacy of AI as a tool for dentists to enhance the diagnostic capabilities of their radiographs.'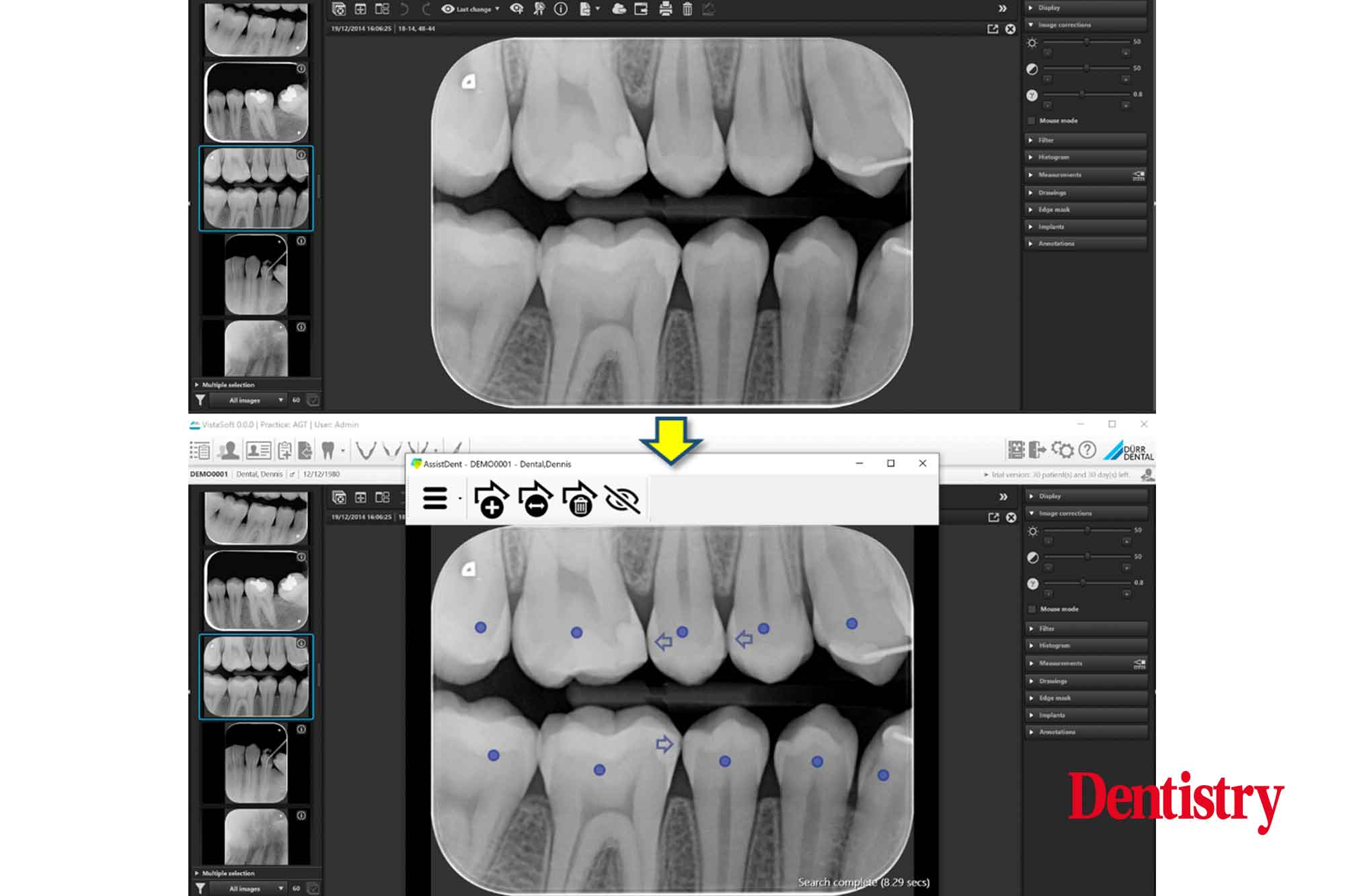 Improving communication with AI
In this instance, the early detection of enamel caries enables the clinician to reverse it with fluoride treatments, improved oral hygiene and dietary advice.
Patients may then avoid later fillings through early preventive measures. This, in turn, gives dentists more time and greater scope to work within a more balanced practice. They can then provide the opportunity to drive practice growth through prevention.
The patient's journey to responsibility is not always straightforward. We cannot overstate the emphasis on communication. This is a further aspect of the shift to preventive dentistry where AI can be of great value.
As Tony notes: 'Where AI in general can combine both aspects – the need to free up time for dentists and the need to reassure and communicate with patients – is in the rapid detection offered.
'Where patients are hesitant about the preventive concept and the vital importance of taking responsibility, AI tools allow for the immediate presentation of images for discussion between dentist and patient.
'This, in essence, is objective evidence. It facilitates the precise evidence-based advice that Ben speaks of when he highlights the need for educating patients.
'This can assist in emphasising the nature of the patient's treatment journey. It can act as a clear indication that their preventive regime is working. This then reinforces the benefit of the preventive ethos and reassuring the patient of the efficacy of their journey.'
Removing stress
A combined approach – embracing a preventive ethos in practice while harnessing the benefits of AI – can save precious time for dentists. Time that can be spent on growing the practice.
Ben concludes, reflecting on his rationale: 'A preventive approach, bringing in the latest AI tools available, can create a balance within the practice, for dentists and patients alike.
'Across our practices, as responsibility moved to the patients, possibly one of the most positive outcomes of this preventive ethos was the stress is removed from our dentists.
'For myself, and as my "why?" when embarking on the process, time to grow the business and increase its potential and value enabled me to concentrate my time and energy on high needs patients and contribute more to dental policy.'
---
Follow Dentistry.co.uk on Instagram to keep up with all the latest dental news and trends.
Dr Ben Atkins owned and ran a group of mixed dental practices in the north west, is actively involved in dental policy including roles as president of the Oral Health Foundation, as clinical adviser to NICE and with involvement in various projects with NHS England.
Tony Travers is CEO of Manchester Imaging Limited, specialists in the design, development and deployment of AI systems for the dental sector.