Biodentine – not just for special occasions
Biodentine's versatility and pulp healing capabilities makes it a staple in many dental practices. But what many practitioners don't realise is that Biodentine is there for the everyday cases too. 
Biodentine is the first ever Biological bulk fill.
Place Biodentine from the pulp to the top of the cavity, regardless of depth
Leave Biodentine as a temporary filling for up to six months if the pulp requires monitoring
Place a direct composite or an inlay/onlay for enamel-like aesthetics and resistance.
Deep caries treatment
Sometimes during the curettage of caries an accidental pulp exposure may occur.
Biodentine's properties offer the possibility to bulk fill the cavity to replace removed dentine and to bond a composite onto it in the same appointment. Do the full restoration in only one session.
With over 800 publications, you can rest assured that Biodentine is tried and tested around the world.
It has proven biocompatibility and bioactivity for vital pulp therapy: it induces thick dentine bridge formation thanks to the largest calcium surface concentration compared to similar dental materials; it shows both osteogenic and angiogenic properties to promote pulp and tissue healing.
Biodentine can be used as a bulk fill placement thanks to its dentine-like properties: it has similar mechanical properties as dentine allowing durable bulk fill procedures; it has fast growing mechanical strength allowing solid restoration as soon as it is set; Biodentine shows no depth of cure limitation thanks to its biosilicate chemistry.
Biodentine has a high consistent cavity seal allowing for bulk fill placement: mineral tags form in the dentine tubules ensuring strong micromechanical retention; it provides excellent marginal adaptation; has a high resistance to leakage which reduces the risk of secondary caries, and it has high pH inducing antibacterial properties.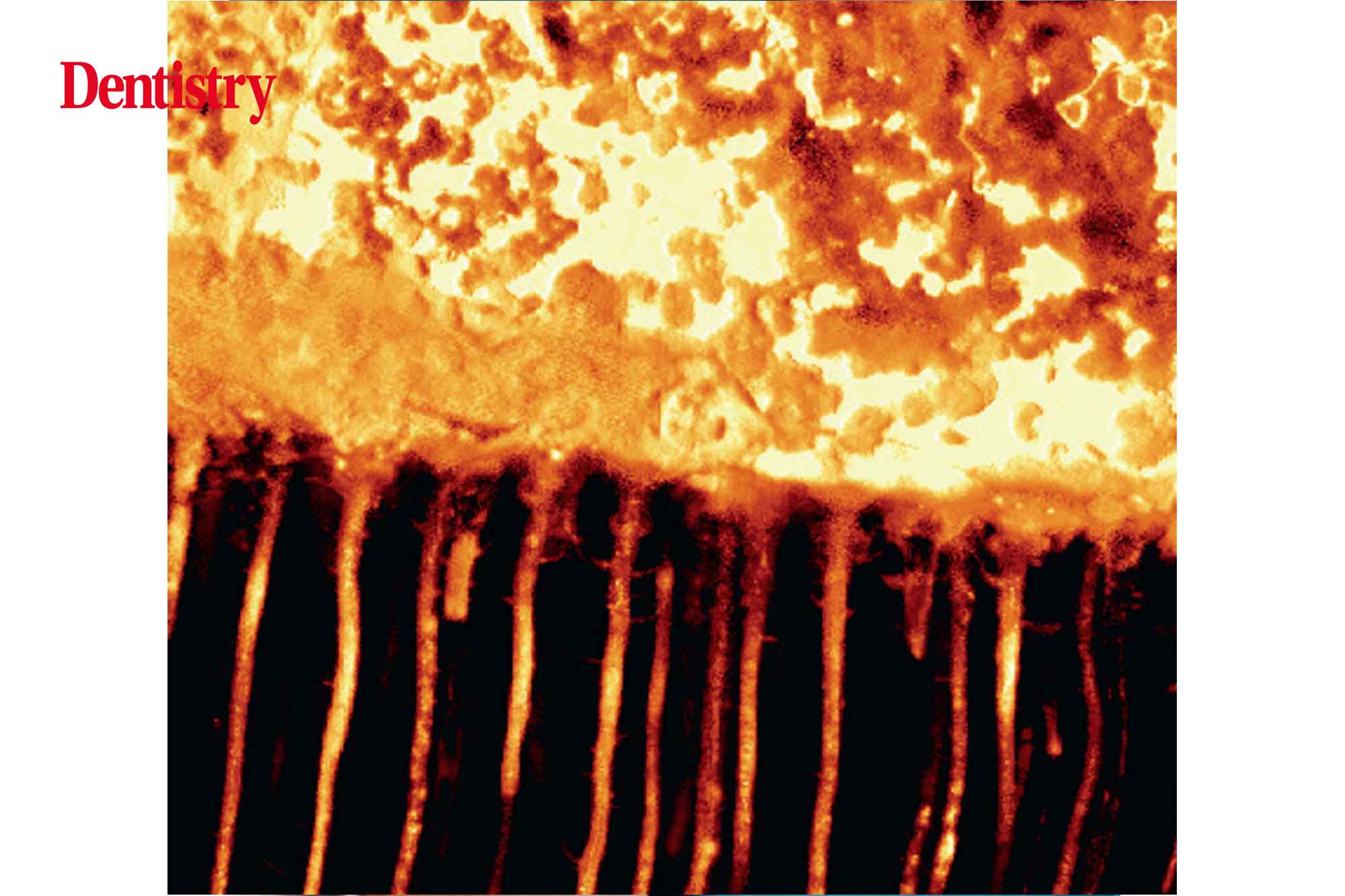 Biodentine – 'it hasn't let us down'
Nicola Bone, principal dentist at The Natural Smile, Bristol, is a keen advocate of Biodentine.  Find out why:
Principal dentist, Nicola Bone, explains why she uses Biodentine, the results and why it's good for both patient and dentist.
'Biodentine makes some pretty bold claims and we wanted to be sure that was true to the case. What we have seen over the years with every single claim about the properties and the uses, it hasn't let us down'.
Watch Nicola Bone placing Biodentine in a large MOL cavity.
'There is a lot of internal destruction as well as it being potentially pretty close to the pulp. So for either of those reasons I'm going to want to look at Biodentine in there.'
---
If you would like to know more about Biodentine and all of its many uses, or wish to book a virtual consultation with a product specialist, visit the Septodont website:  www.septodont.co.uk/products/biodentine.