Mismile raise nearly £100,000 for cleft charity Operation Smile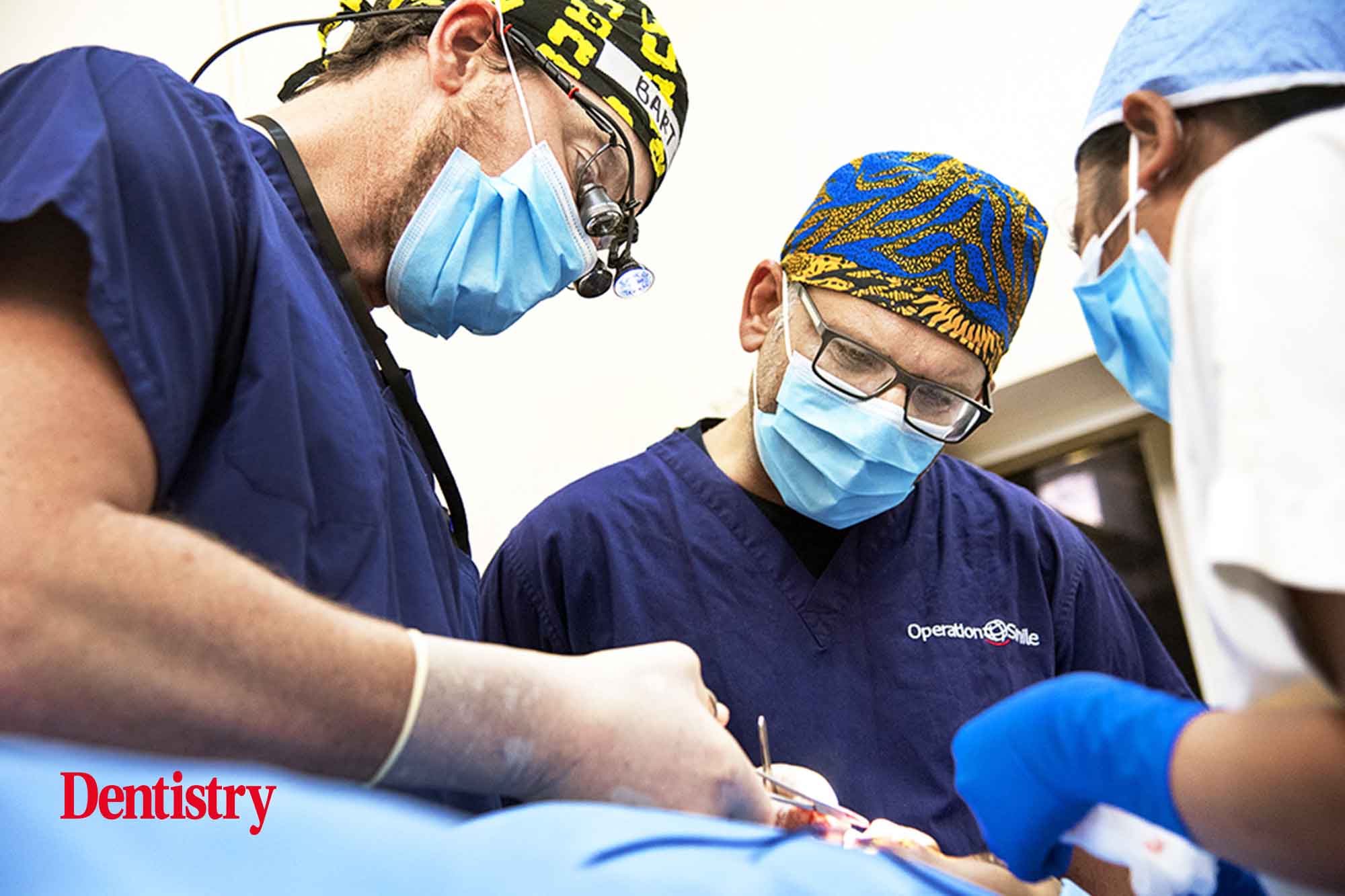 Mismile has supported cleft lip and cleft palate charity Operation Smile for four years, raising nearly £100,000 through an innovative initiative – sharing a donation for every Invisalign treatment performed.
The Mismile Network is an umbrella organisation. It comprises independent dental practices located across the UK. Its founder, Dr Sandeep Kumar, shares: 'As the Mismile business grew, I felt we had a responsibility to help others.
'We were having a great deal of success. But part of giving people a better smile is helping everyone. We decided to collaborate with a charity that prioritises smiles as much as we do.'
Dr Kumar heard about Operation Smile through Align Technology. He said: 'One of the purposes of Mismile is to treat more people with Invisalign, helping them to love their smile.
'We decided to raise money for Operation Smile through a donation per Invisalign treatment. Our aim is to raise £1 million.'
Operation Smile donations
With every patient case, £3 is donated by the practice, while the Mismile Network adds an additional £4 to the donation. Giving Operation Smile £7 for each Invisalign case that Mismile undertakes.
'We are a commercial business', says Dr Kumar. 'But through our partnership with Operation Smile, I know we are supporting a deeper purpose. We're doing something that is making a difference in the world.
'You won't notice the difference of £3, it's a very small amount for a dental practice. But all together, it makes a huge difference; every contribution will become significant if every dentist decides to become part of this.
'I hear the figures Mismile has raised for the charity so far. There is a huge sense of accomplishment, and pride for my fellow dentists.
'We gave every Mismile member the opportunity to opt out of the partnership with Operation Smile. But not a single person did. Everyone wants to contribute.
'We all feel a huge passion and pride that we are part of an organisation that puts charity at the heart of what we do. They see the impact of our fundraising and then want to help.'
Cleft operations
If not treated, infants born with cleft conditions have nine times the risk of dying within the first year of life. They may be rejected by their families or communities. They may be unable to feed or have problems speaking due to the palatal perforation.
Operation Smile provides treatment for people with cleft conditions on medical missions or in cleft centres Operation Smile has set up and trained local medical professionals to run in developing countries around the world.
Dr Kumar visited Madagascar with Operation Smile in 2018, to see the work in action. 'I wanted to see how our fundraising makes a difference, and share with the wider Mismile Network how they are helping.
'Madagascar was memorable. I knew cleft conditions existed, but I had underestimated the frequency of it. Seeing hundreds of people who needed medical care, that hit me hard.
'I met a little boy called Teddy. I saw him kicking a football and felt a connection.
'Following that I stayed with him for three days, from his check-ups onward. I'll never forget the excitement on his family's face when they found out we could help him.
'I was in the operating room for Teddy's surgery, and the following day in the recovery room. Seeing the tears in his mum's eye will always be memorable to me.
'As a dentist, it was also impressive to see the systems in place, level of experience of the surgeons, and the selflessness of people helping. It gave me peace of mind; I knew our money was going to make a difference.
'Since then, we have raised money every day, with a small piece of our work going towards the charity.'
Taking care of our patients
In addition to the everyday donations, Mismile supports Operation Smile through an annual fundraising gala dinner. The next one is in spring 2022.
The event includes an auction and raffle, raising vital funds for the charity.
'We have a responsibility to provide the best customer experience for our patients. But we also have a corporate responsibility to help people', says Dr Kumar.
'Our patients appreciate we are going above and beyond to help people less fortunate, and it touches them. It gives them a sense of confidence that they are coming to the right people, which everybody looks for when finding a dentist.
'We are helping to take care of people they will never see. So they know we will also take the best care of them too.'
---
How to help
Dentists play an essential role on Operation Smile medical missions. Including restoring or removing teeth with infections and decay, creating a healthy environment for treatment and also giving essential preventative advice.
There are therefore a number of ways UK dentists can help support Operation Smile. These include fundraising, raising awareness in your practice or on social media.
Operation Smile carries out hundreds of medical missions to help people with cleft lip and cleft palate. Just £150 provides one child with cleft lip or cleft palate with a life-changing operation.
For more information, visit www.operationsmile.org.uk/fundraise.
Mismile Network is the fastest growing network of Invisalign-focused GDPs in the UK
The Mismile Network provides a unique opportunity to be part of a successful dental brand with a unique support business growth support model, whilst also allowing dentists to lead, control and drive their clinical practice.