Operation Smile – the role of dentistry in helping children with cleft conditions around the world
In this interview Maria Moore from Operation Smile discusses the unique role dentistry plays in helping people with cleft conditions. As well as covering how dentists in the UK can support children with cleft lip and cleft palates all over the world.
Introducing Operation Smile
A smile is universal. 'Almost everyone, without exception, feels the beauty and joy of a child's smile', says Maria.
'As a dentist, smiles are my life. However, for children who have been born with cleft lip or cleft palate, the sense of injustice feels almost visceral. It feels as if these children are being punished before their lives have even begun.
'Whilst cleft lip or cleft palate affects around one in 500 births globally, we never see these children in the UK thanks to the brilliant work of our NHS plastic surgeons. Children have lip repairs before they are six months old.
'However, children in resource poor countries aren't always as lucky.'
If not treated, infants born with cleft conditions have nine times the risk of dying within the first year of life. They may be rejected by their families or communities. They may be unable to feed or have problems speaking due to the palatal perforation.
Operation Smile provides treatment for people with cleft conditions. This is through global missions or via essential fundraising for cleft centres Operation Smile sets up, training local medical professionals to run in developing countries around the world.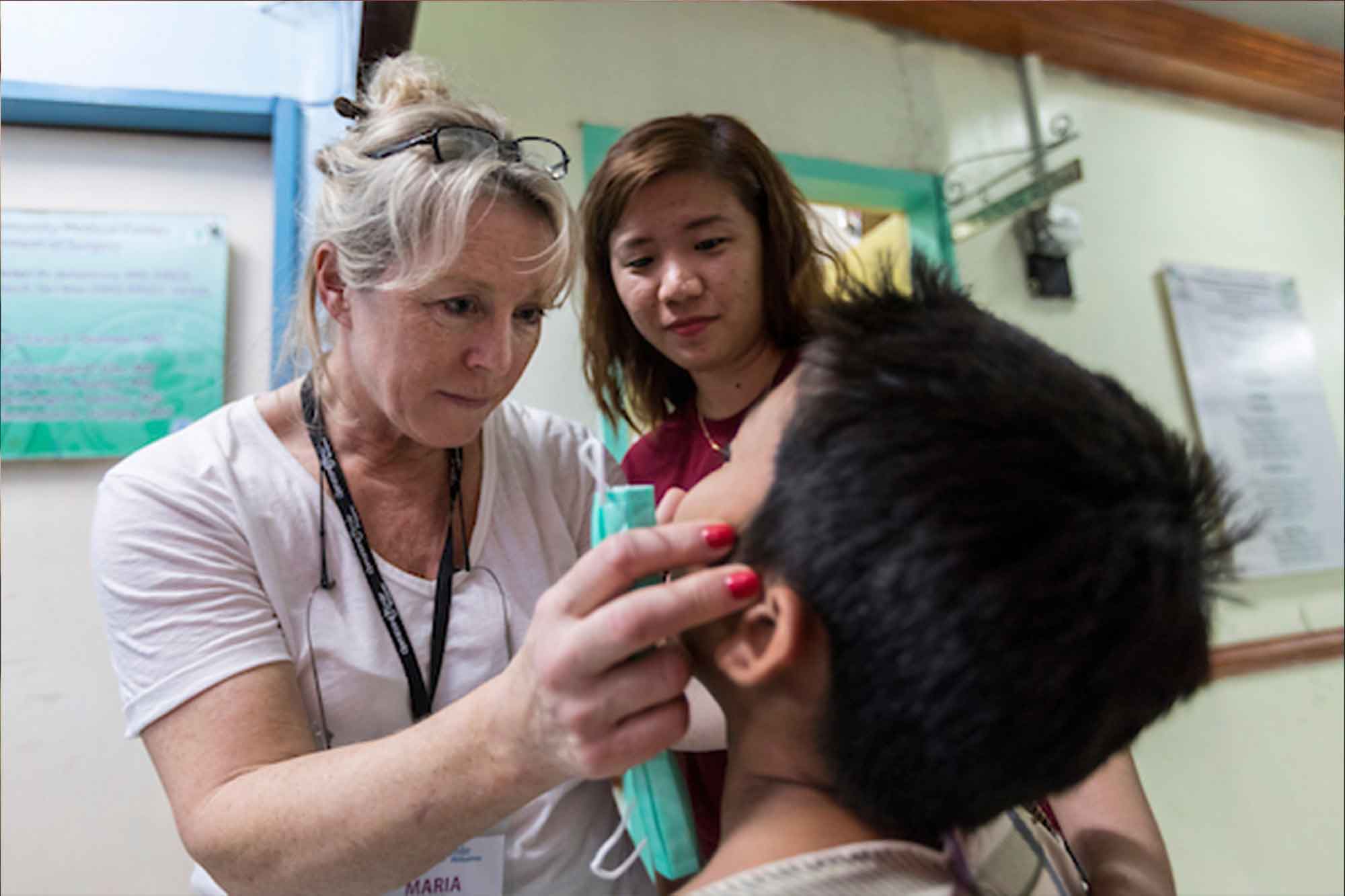 Dentists change lives
Dentists play a vital role when treating people with cleft conditions on our missions.
'They are a small but pivotal part of the team', explains Maria.
'We restore or remove teeth with infections and decay, and create a healthy environment for treatment.
'Sometimes we have to remove teeth that will impede closing of the lip and take impressions for really young babies who need an obturator for replacing the opening in the palate. Orthodontists may also focus on restorative dentistry, realigning teeth and jaws where necessary.
'We give essential preventative advice. Dentists share lifelong healthy habits, explaining the importance of oral hygiene and diet to patients every day. This key skill makes dentists a vital part of an Operation Smile medical mission.
'The information we share with our patients will stay with them for the rest of their lives. Dentists change lives, one tooth brush at a time! It's significant to give a child a life free of dental pain.'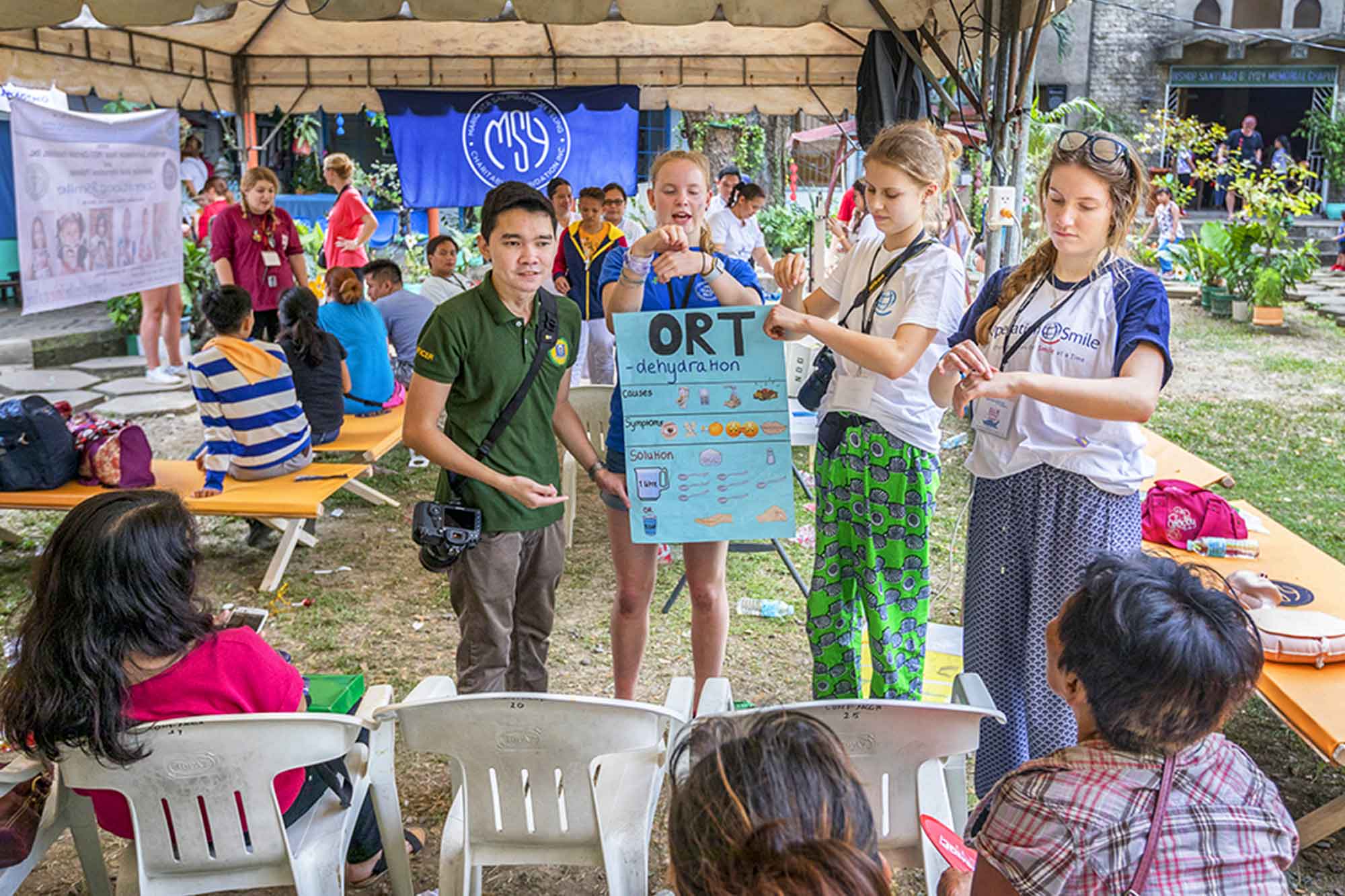 Patient support
Maria Moore brought UK dentistry's successful cross infection policies to her work on Operation Smile programmes.
'I strengthened operating protocols and helped with instruments and supplies, things we take for granted in the UK like disposable, sterile instruments.
'Globally, dentistry has strong institutions for both teaching and providing care. But we are always looking for ways to help others improve and increase access to dental care.
'It is time to think what we can do to elevate the situation for others. While they may face more challenges with resources than we do in the developed world, the dentists in countries where Operation Smile works are passionate and committed to providing the very best care for their patients.
'Operation Smile helps improve access to care both through funding, teaching and often as the foot soldiers in providing patients with essential healthcare during medical missions.
'What I slowly came to realise as a dentist, is that my patients respect the work I do for Operation Smile.
'I never thought about the impact it would have for my patient's perspective of me here on the UK. They tell me that they appreciate that I do this work. They care that I take time away to look after others. Many make donations because of it. That's a lovely feeling.'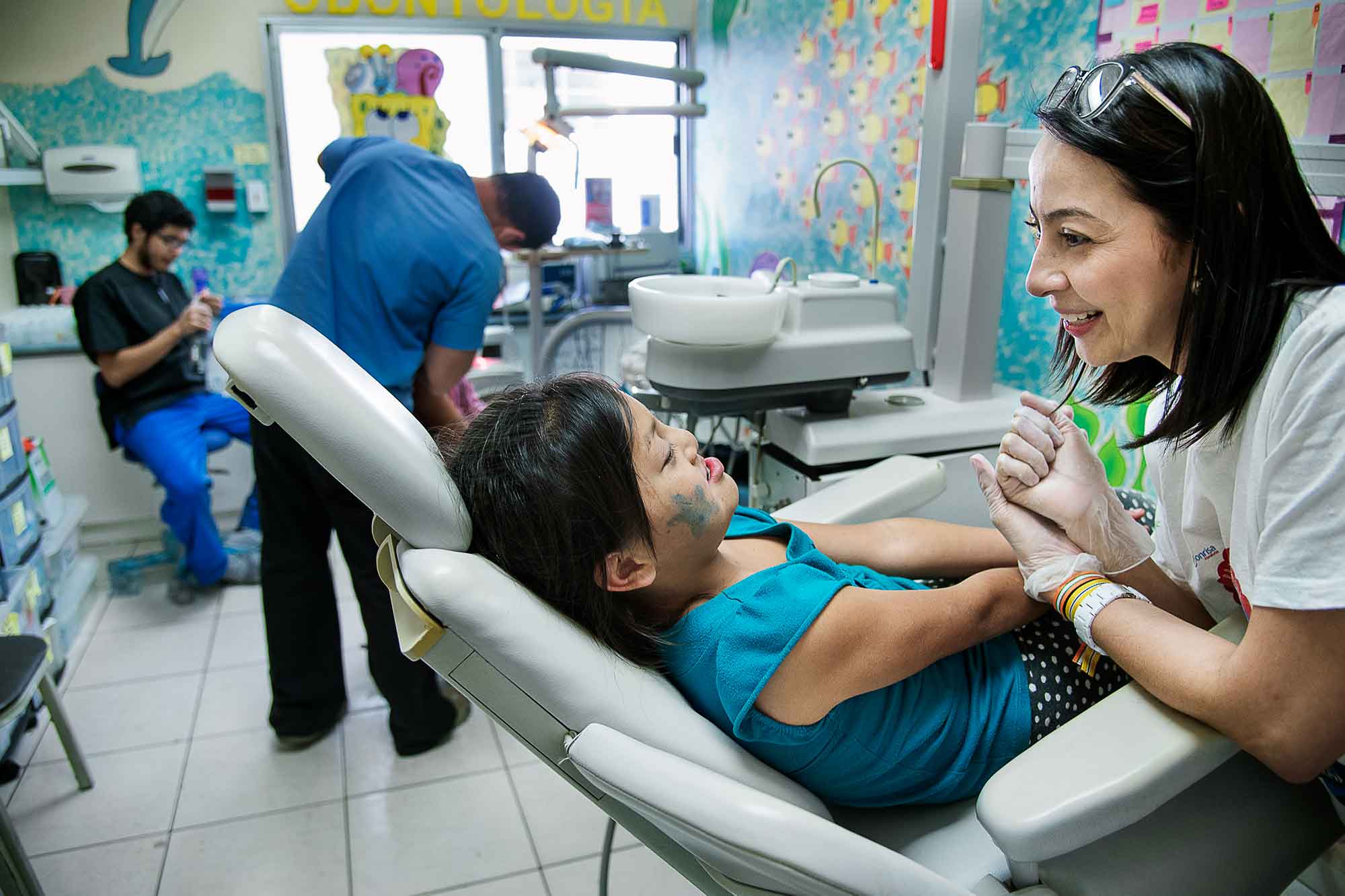 Supporting Operation Smile
There are a number of ways UK dentists can help support Operation Smile. 'Dentists in the UK can help directly by fundraising', shares Maria.
'You can raise awareness of the work we do, share stories and links on your practice website, or posters in your reception when we are allowed again!
'You could use your social media platforms to share stories of Operation Smile patients. Or hold fundraising events with your staff. Some practices ask patients to donate a small amount when they make a treatment payment. Patients care about their smiles, and tend to want that for other people.'
Maria continues: 'We are so privileged in the UK compared with children in resource- poor countries. We have so many life opportunities and chances.
'I come to my surgery, with all my tools, and think how lucky I am to practice here, and also how lucky my patients are to receive the care we have in this country.
'As dentists, we can share our good fortune and knowledge with those who need our help.'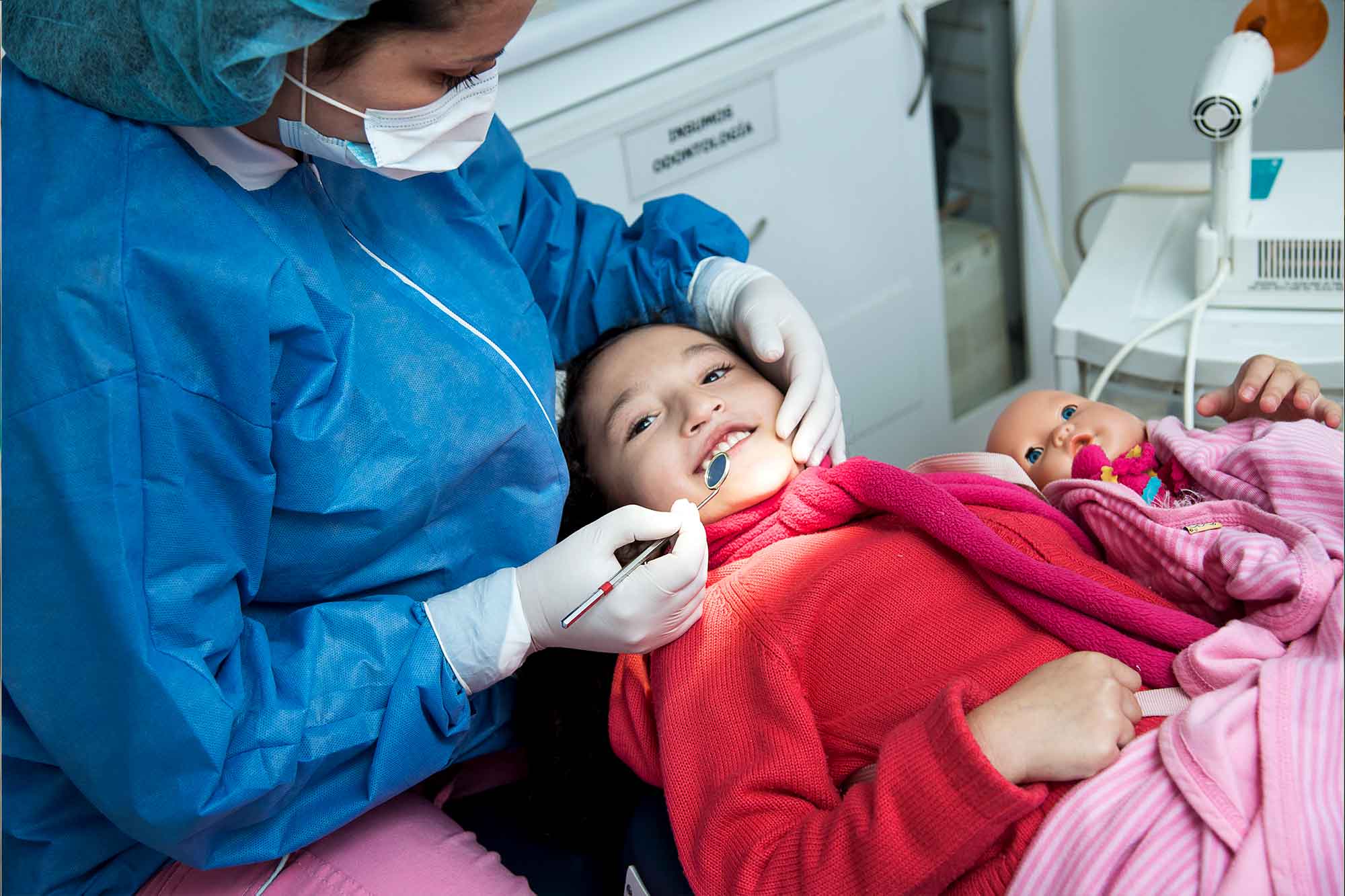 ---
Operation Smile carries out hundreds of medical missions to help people with cleft lip and cleft palate.
Just £150 provides one child with cleft lip or cleft palate with a life-changing operation. For more information, visit www.operationsmile.org.uk/fundraise.