Positively potty experience – raising £10k for charity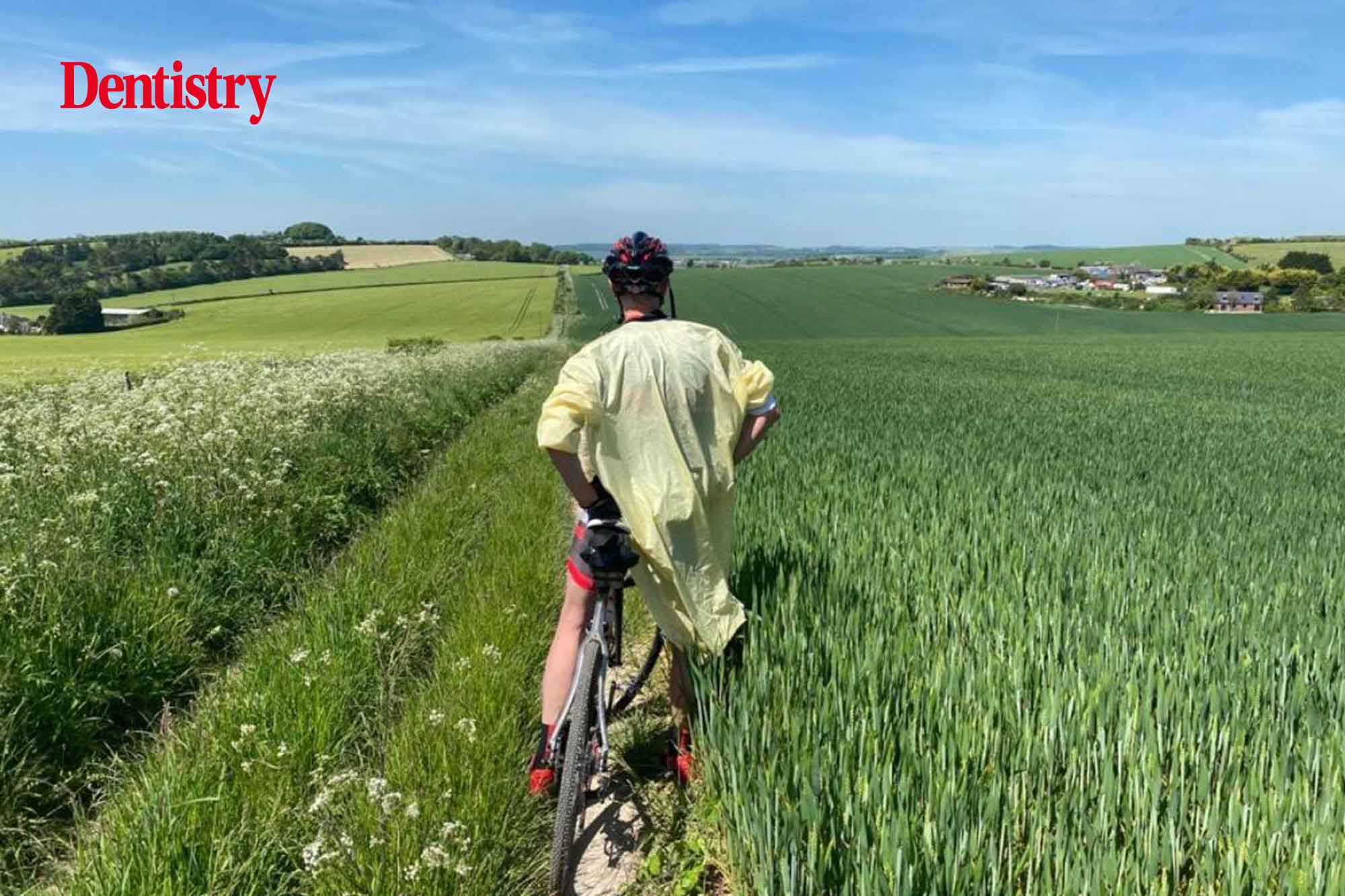 We speak to Simon Robertson about his 'positively potty experience', how he came up with the idea and what he hopes to achieve.
Please introduce yourself
My name is Simon Robertson. I work full time in the dental clinic Portishead.
Can you please explain what the challenge is that you are taking part in?
It's a challenge I set myself as a fundraiser for our local mental health charity. I set myself the challenge of trying to raise £10,000.
During the pandemic last year as a profession, we were shut down for 11 or 12 weeks. Whilst we still had to answer the phone, triage patients and help them out, it was a difficult time.
We could do minimal intervention, but there was nothing really tangible unless patients had a real problem and they had to go off to the COVID clinics.
My wife works for a mental health charity. They were working throughout this but remotely.
The demands for their services were escalating at a time when all their fundraising was depleting. They were having a massive imbalance of not being able to keep up with demand. And that's still the case at the moment.
I believe in taking part in life and helping others out. So I wanted to do something as a challenge to raise money for them.
So I set myself a physical challenge, which came together over about six weeks.
Can you explain the challenge and what it involves?
There are lots of fundraising opportunities out there. But in order to make it something different and worth sponsoring, I felt I needed to take myself out of my comfort zone and do something quite topical.
So, I decided to take on a 350 kilometre off-road cycle challenge along King Alfred's Way and I've actually done that bit.
Then, to do a 10-mile Tough Mudder with assault course attached to it.
The common thread joining together the challenges is that I'm going to wear my full work PPE.
So that's my full surgical gown and the FP3 mask as well, so quite topical. A little bit potty and I've called it the Positively Potty Experience for Vine.
Vine Counselling is the charity and the Positively Potty Experience is the PPE aspect of our work.
Why did you come up with the cycling and running activity?
Because our jobs are quite sedentary, we're sitting all day long and concentrating. For me to get outside and do some physical activity is very important.
It is good for me physically, but also it helps me with my mental capacity to just recharge at the end of the day.
I'm always looking for something physical. But I'm quite happy to take myself out of my norm.
Originally I was just going to cycle down to the south of France. The charity is called Vine. My sister lives in Bordeaux, in the wine region, so I was going to cycle to the vine region, 500 miles. I thought that would be a great challenge.
But obviously, COVID put an end to that.
So I was looking for something close to home. There's a circular cycle network that's been set up called King Alfreds Way. It's a circular 350-kilometre route cycled roughly from Swindon to Reading, down to Fleet, down to Petersfield, Winchester, Salisbury and back up to Salisbury plain. It's all off road.
I don't do any off-road cycling. So, I thought I would take on the challenge. That's where the cycling aspect came into it.
I did that over three days. It was the three hottest days of the year we had up to that point. I did it in the full PPE.
On the first day, I was just elated to get to the start point and realised I was actually going to do it.
Second day was jolly hot and we were there without water for quite a while. Possibly some sun stroke creeping in, but we finished the day. Then Thursday was just elation that I knew I was just going to finish.
It was good, but I was carried along by a lot of support. I did it with friends, but the support in the background were my team at work, at the charity itself.
It was just fantastic. It was uplifting.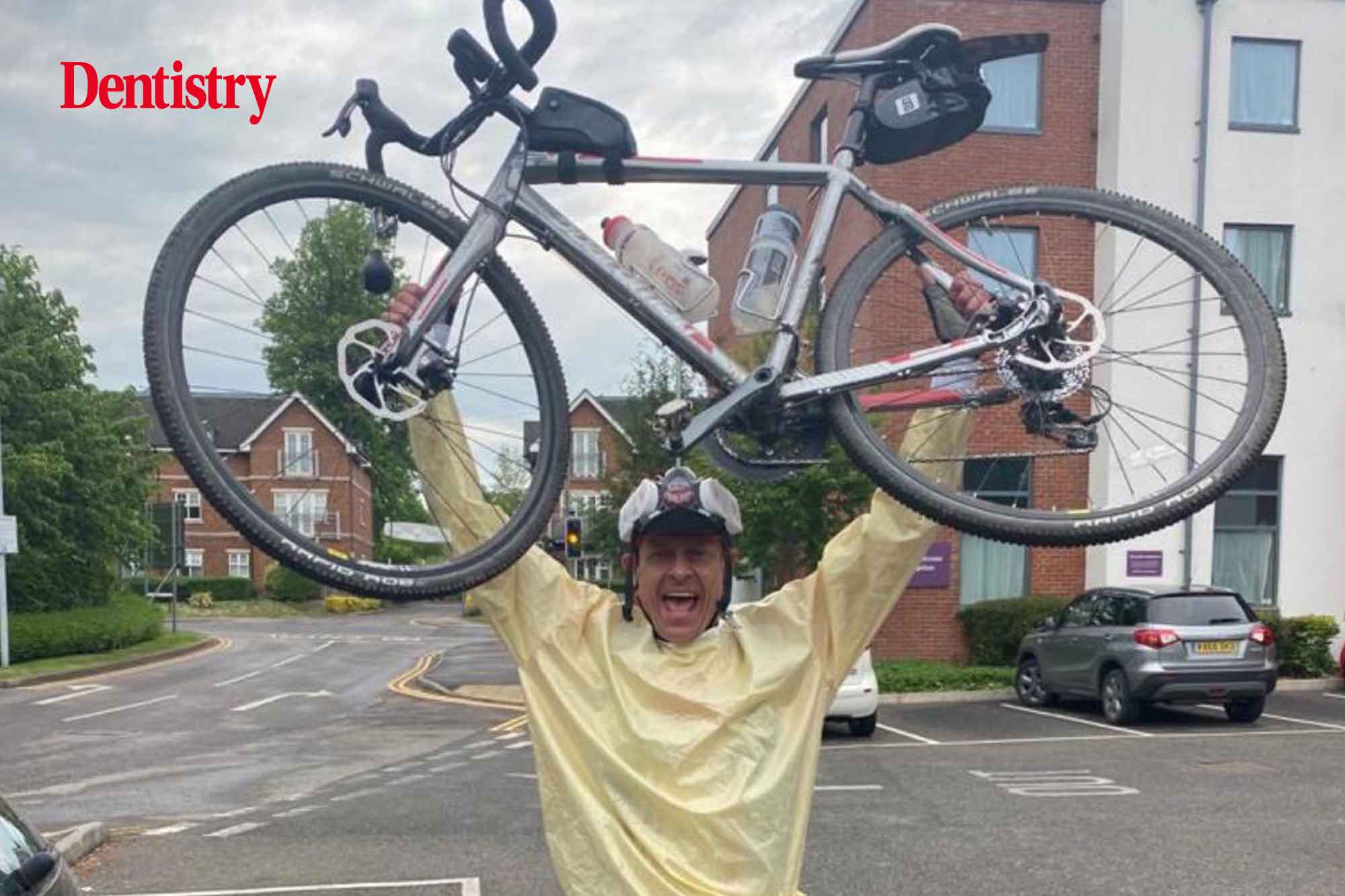 Does the PPE make it difficult to breathe?
The PPE obviously makes things hotter.
It is quite ironic because we spend all day dreaming of getting out of PPE and going back to some sense of normality.
It's very hot wearing the mask and you're just breathing in hot air all the time.
The team at work have set up an Instagram account and I've done little clips and videos. One of those videos is of me cycling up one of the hills. Then I take my mask off and you can see the perspiration coming off.
I've had to adapt the mask because these are obviously to protect us from the virus, not pass things on. So they're airtight.
You can't cycle in an airtight mask. So with my mask, I created little air vents at the bottom.
Then with these filters, I've had to take up the paper element, so that at least I could get some oxygen in.
I sweated buckets, but I have to say full PPE is a great sun block.
Can you just talk us through the training involved?
The training for the cycle aspect is just putting in the hard miles, getting out there.
I do a lot of road cycling. But don't do any off road, so it was a case of adapting, get on my mountain bike and then find a gravel bike that I could do the event on.
It was just about getting those miles in.
I did a couple of sessions with my PPE for half an hour and realised that was going to be tricky. But really, I just had to get on with it and make it happen.
The cycling, I was really looking forward to. But I'm not a runner by any means.
So the next part of it, which is the 10-mile Tough Mudder with assault course, that's going to be physically demanding and mentally taxing. There's plenty of mud, there's ice cold water, there's electrocution elements.
I don't run, so to turn my body from a cycling physique into having some upper body strength and then some running legs. I'm finding that more of a challenge. The scenery doesn't change quick enough for me.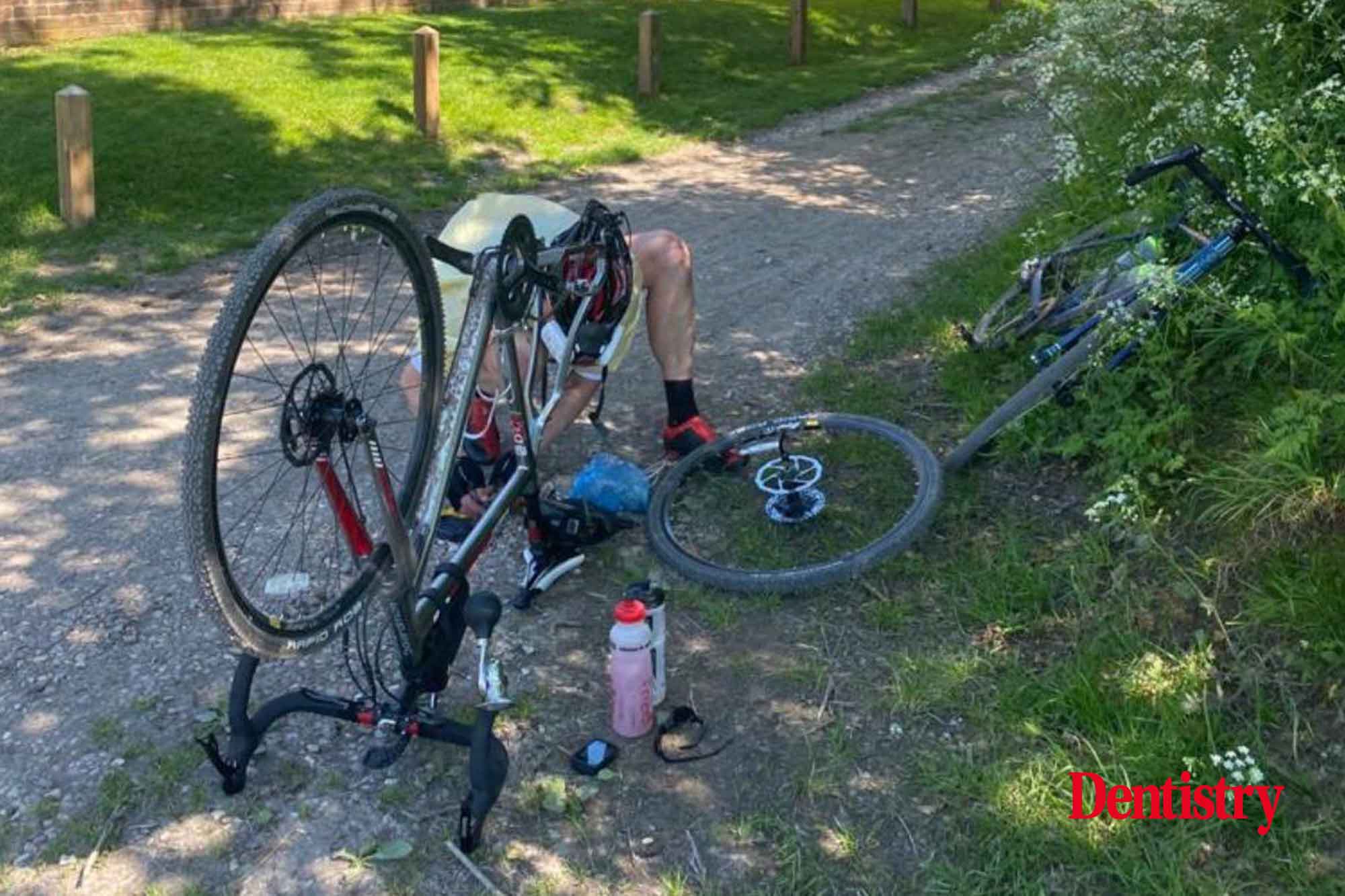 You mentioned raising money for Vine. What is your overall target?
Vine is the local charity to us and they're a non-profit making organisation there to help the community.
I would like to raise £10,000 for them. That will make a massive difference to their functioning, and the people they help out as well.
The demand for their services and every aspect of mental health services is growing exponentially at a time when opportunities to raise money are slim.
So I'd like to raise £10,000 and as of yesterday, I'm up to just over £6,000, which is great.
A little bit of a kick and a push and I'd like to think that we should get there.
When do you do the Tough Mudder?
That's Saturday the 21 of August. I've got about eight/nine weeks to go.
How can people follow you and donate if they want to donate?
There are two ways that they can follow me or donate if they'd like to follow me.
On Instagram, the team at work have set up a timeline of me training. I've even got a Tiktok presence, which I never thought I'd have.
I've given them my time and trusted them and I've been game for a laugh. So you can follow that.
The account is positively potty experience.
If you'd like to donate to the cause and that would be fantastic, then I have a Virgin Money Giving Page. If you type search on Virgin Money for positively potty experience, it'll come up with Simon Robertson.
That goes through to my story and ways that you can help donate. That would be a lovely thing to do.
Whilst my challenge is taxing and uncomfortable wearing all that PPE, I know that it is relatively short lived.
For those that I would like to help – the road to being in a better place – is much, much harder.
I know that if things get bad, I can take my PPE off. For those with mental health issues there is not an immediate solution.
---
Follow Dentistry.co.uk on Instagram to keep up with all the latest dental news and trends.