Weight loss dental device that prevents mouth opening designed to tackle obesity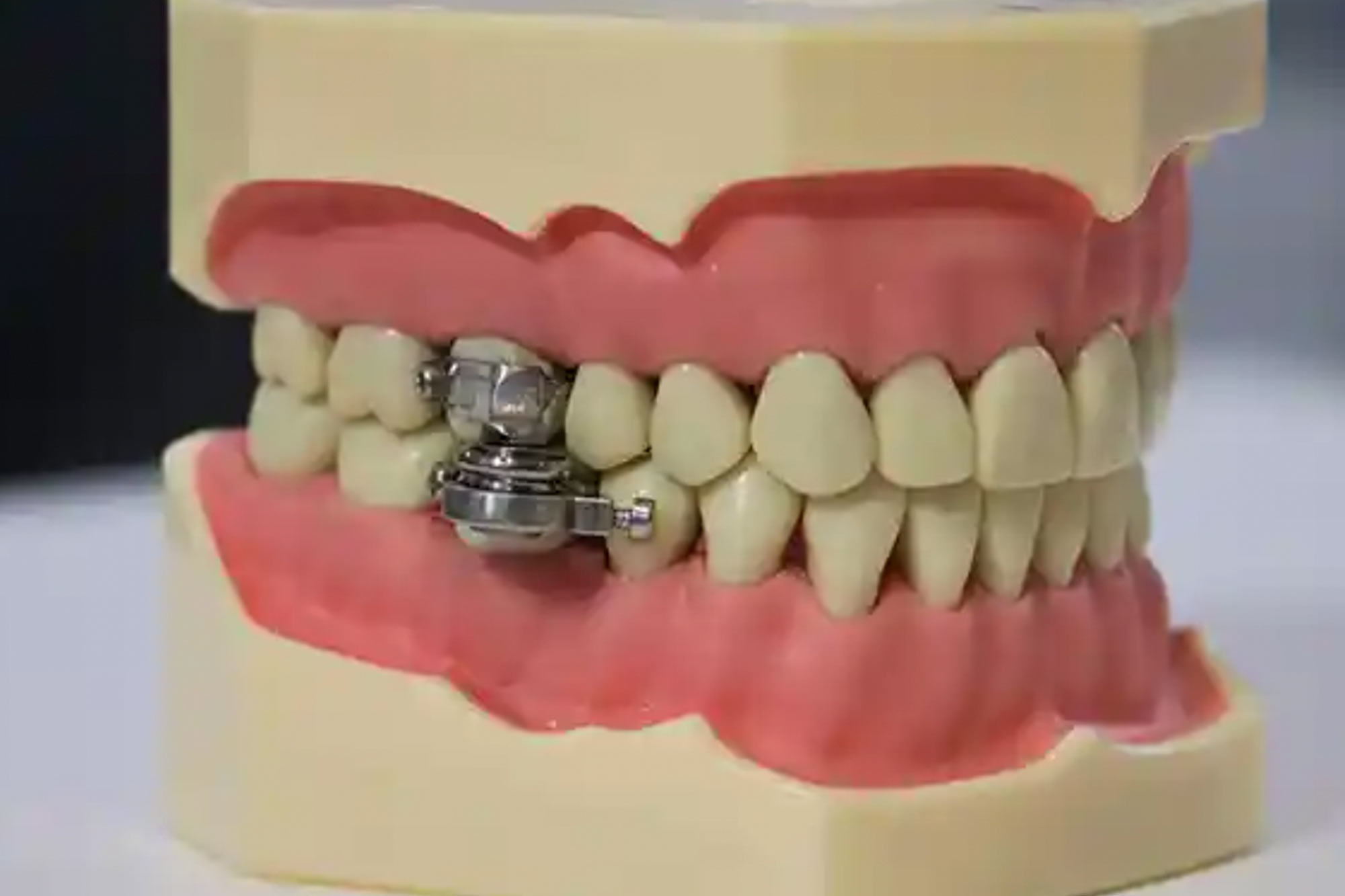 A weight loss device that is fitted to teeth to stop the mouth from opening has been designed in a bid to fight obesity.
The tool was developed by medical professionals from the University of Otago in New Zealand. The research team said it created the tool in a bid to fight the obesity on a global scale.
Called the Dentalslim Diet Control, it is fitted by dentists and uses magnets – as well as locking bolts – to prevent people opening their mouths.
Once fitted, users can only open their mouths 2mm wide.
Low-calorie liquid diets
The University of Otago tweeted: 'Otago and UK researchers have developed a world-first weight-loss device to help fight the global obesity epidemic. An intraoral device that restricts a person to a liquid diet.'
The device was tested on seven obese women for two weeks. They were given a low-calorie liquid diet during this time.
Published in the British Dental Journal, findings revealed the participants lost a mean amount of 6.36kg, amounting to just over 5% of their body weight.
However some of the woman reported feelings of discomfort and trouble speaking. Another admitting to consuming foods, such as chocolate, by melting them down.
Not a quick fix
Speaking about the device, Professor Paul Brunton described the main barrier to successful weight loss is 'compliance'.
'This [device] helps them establish new habits, allowing them to comply with a low-calorie diet for a period of time,' he said.
'It really kick-starts the process. It is a non-invasive, reversible, economical and attractive alternative to surgical procedures.
'The fact is, there are no adverse consequences with this device.'
However researchers insisted the device is not intended as a long-term solution.
'To clarify, the intention of the device is not intended as a quick or long-term weight-loss tool; rather it is aimed to assist people who need to undergo surgery and who cannot have the surgery until they have lost weight,' a follow-up tweet from the university read.
---
Follow Dentistry.co.uk on Instagram to keep up with all the latest dental news and trends.