Take a look inside the new Freshdental Clinic and Institute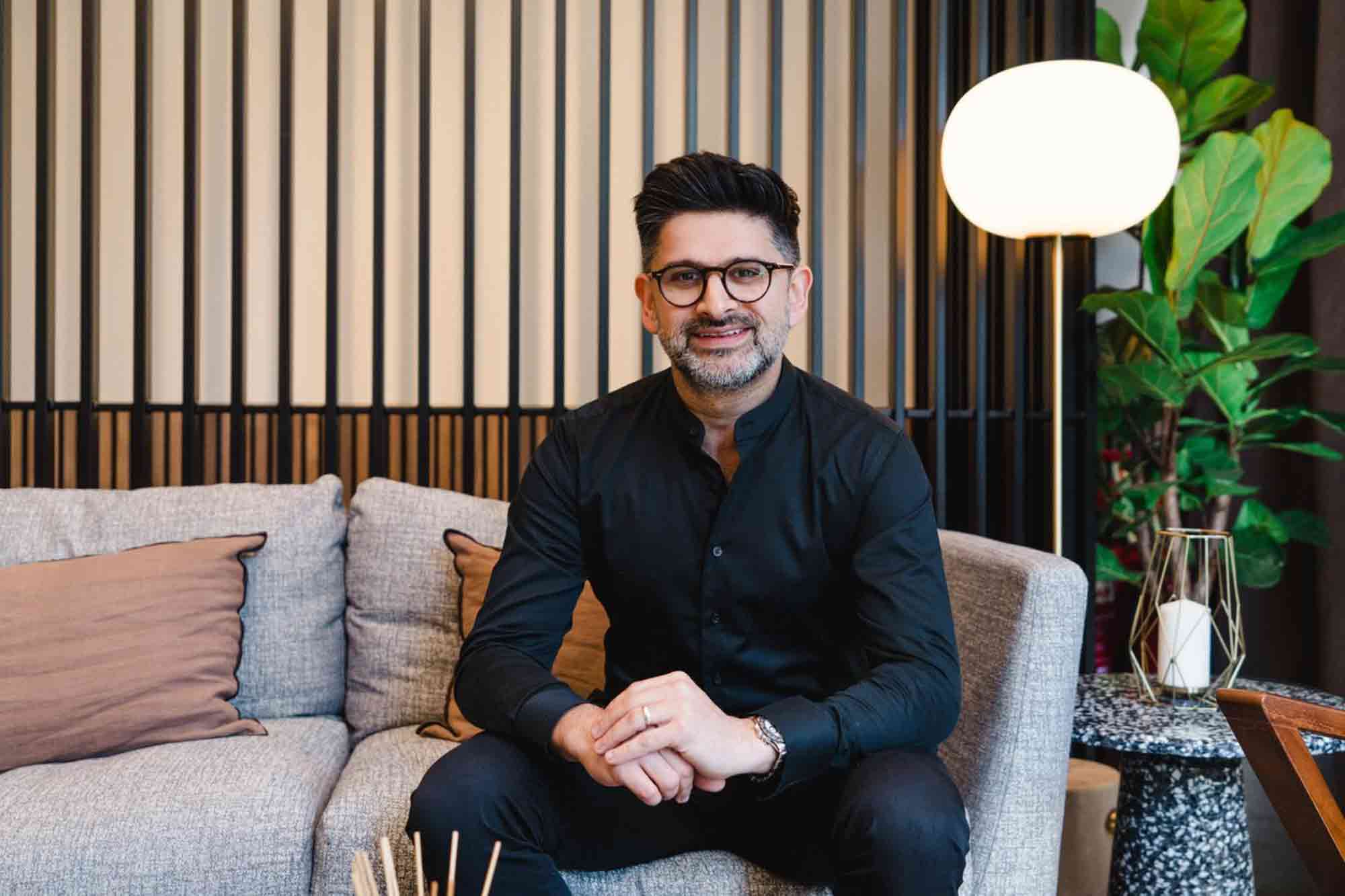 Dr Monik Vasant discusses the official opening of his new Freshdental Clinic and Institute. He describes the new facility and explains how he will be harnessing the latest technologies.
We have just opened our new Freshdental Clinic and state-of-the-art training Institute in Paddington, central London.
Our concept for the dual-focused centre of excellence was to model it on a luxury hotel rather than a dental establishment. This ensures delegates and patients alike can immediately appreciate the calming ambiance.
To achieve this ambition, we worked with a hotel designer, Tooth & Nail Construction. As well as RPA Dental to bring the plans to life. We wanted it equipped so the building functioned to the highest clinical standards, but without a clinical feel. To fulfil this large-scale project during the COVID pandemic was nothing short of miraculous.
In the Freshdental Institute, we have installed a 20-station phantom head facility with suction, turbines and electric micro-motors at each station. Along with five of the recently launched Itero 5D Plus digital scanners. This enables delegates to fully immerse themselves in the digital workflow and see their own preparations and work in high definition.
In addition, the facility has CBCT, chair side milling and 3D printing facilities. We also have the ability to perform live microscope treatment demonstrations from the surgeries, which can be beamed into the training centre.
Looking after our delegates was very important to us. We want them to feel like they are being thoroughly spoilt. Our breakout room is the perfect space for this with a choice of hot and cold beverages, snacks, 5-star restaurant catering and mood lighting. This transforms the space for relaxing, networking drinks at the end of the courses.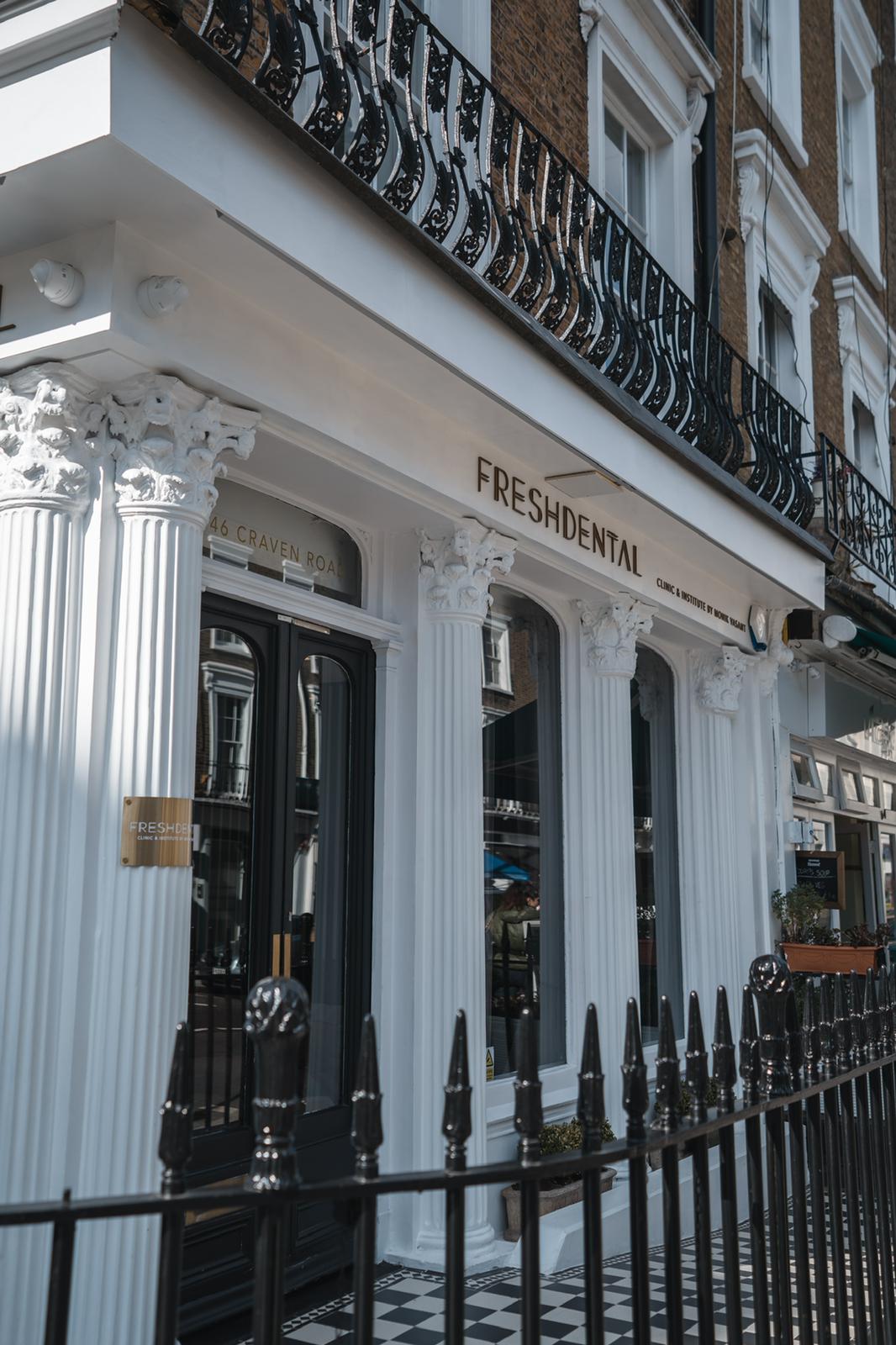 Totally different
The primary focus of our Freshdental courses is minimally invasive aesthetic dentistry. We put practical relevance and practical experience at the forefront. Of course, we include all the theoretical learning. But it is the practical components and practical applications of the teaching we know make our programmes stand out.
At Fresh Dental Clinic and Institute, we offer several training courses. The first is our Totally Composite course which has been held more than 150 times across 14 countries and completed by 3,000 people worldwide. It is a two-day course covering all aspects of anterior and posterior composite treatment. It is aimed at dentists and dental therapists at all levels.
We then have our follow-up programmes, the Maestro courses. These are advanced composite programmes that give people more practical experience treating challenging composite cases. Dentists can also progress to our extended 13-day Totally Aesthetics programme. This covers all aspects of contemporary general practice and aesthetic dentistry.
Therapists can also attend an adapted version of this course, The Totally Therapist course, which caters to their scope of practice.
On completion of all our programmes, dentists and therapists are awarded post graduate level 7 diplomas in either restorative and aesthetic dentistry or aesthetic dental therapy. This enables them to achieve a formal qualification.
We intend to launch further programmes in other dental specialties. The first of these is our new Totally Surgery course, which is a two-day minor oral surgery masterclass. We are also working with universities to enable our alumni to build on their diplomas with us to master's degree status.

Unique digital access
Our training suite features the latest Itero digital scanners. It was imperative to recognised the importance of digital technologies in aesthetic and restorative dentistry when bringing to life our vision for the 'perfect training centre of excellence'.
We know there is a dearth of medical training facilities in the UK – we have used most of the existing training centres with phantom heads – but they don't have digital scanners. This also gives our training courses and our training centre a strong differentiator.
I know that so many more dentists could benefit from learning about how to harness digital technologies while they are being trained in restorative and aesthetic dentistry. It makes their experience so much more relevant.
Our programmes at Freshdental are very comprehensive. We are now able to build in all facets of dentistry. And not just limit ourselves to the more traditional methods. We have always prided ourselves on continually striving to better our programmes.
It is important to me and my team to remain at the cutting edge with all our teaching. We felt it would be wrong not to have include digital technologies.
Unrecognisable
At Freshdental we hope to be one of, if not the most, advanced training facilities in the country. Having the highest level of technology is a pragmatic approach which differentiates us and gives our centre longevity. The digital world has progressed so much within the last five years and it is truly unrecognisable. So goodness knows what the next five years will see.
With three training surgeries, 3D printing, 3D milling capabilities, and CT scanners, we hope to be able to showcase every single aspect of digital dentistry and cover every touch point delegates need.
So why did we go for Itero Element 5D Plus scanners? Firstly, it is easy for us all to get lost in the gradual progression of technology. We may not always fully appreciate the differences between systems until we start using them.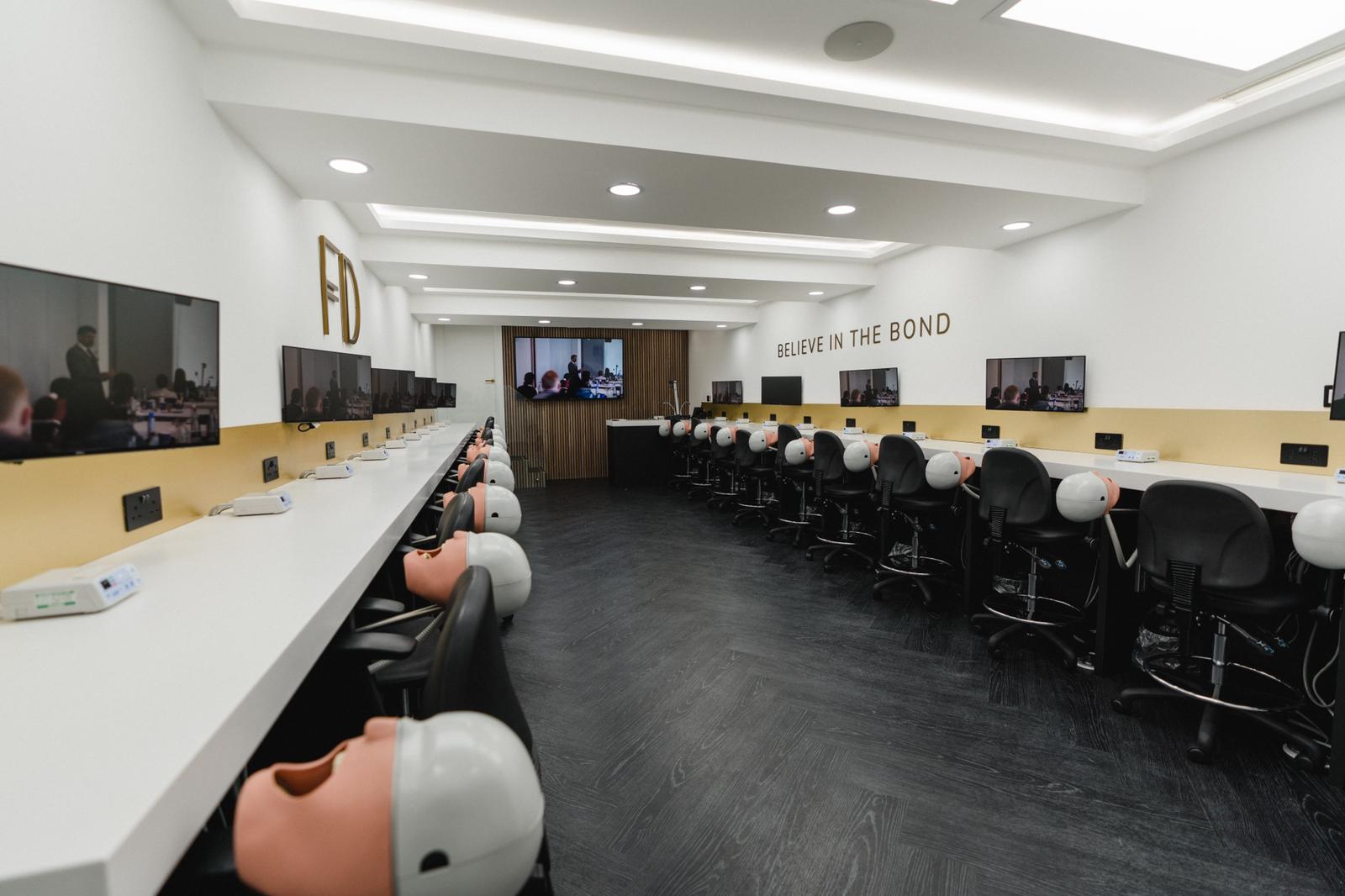 Powerful processing
Lots of scanners are accurate and can replace impression taking. However, the question to ask is what else can the scanner do? The better the processor in the scanner, the faster the scans, and the more we can achieve with them.
With the Itero system, we get the latest software, sophisticated functionality and the most powerful processing capacity. They are also future-proofed as they have in-built AI capabilities which will be activated in due course. So we are confident that we are equipped for the next few years.
Thanks to our relationship with RPA Dental, two flagship Kavo E80 dental chair packages and one of its E50 chair packages were instated in the three new surgeries. Whilst our Kavo patriotism extends to the installation of Kavo OP3D Pro CBCT unit, a Kavo Nomad X-ray and a Kavo Scan Exam.
Considerable investment was required on plant for this facility, as the training centre for 20 delegates needs vacuum and air. This resulted in the purchase of industrial medical grade compressors and suctions systems from Durr Dental.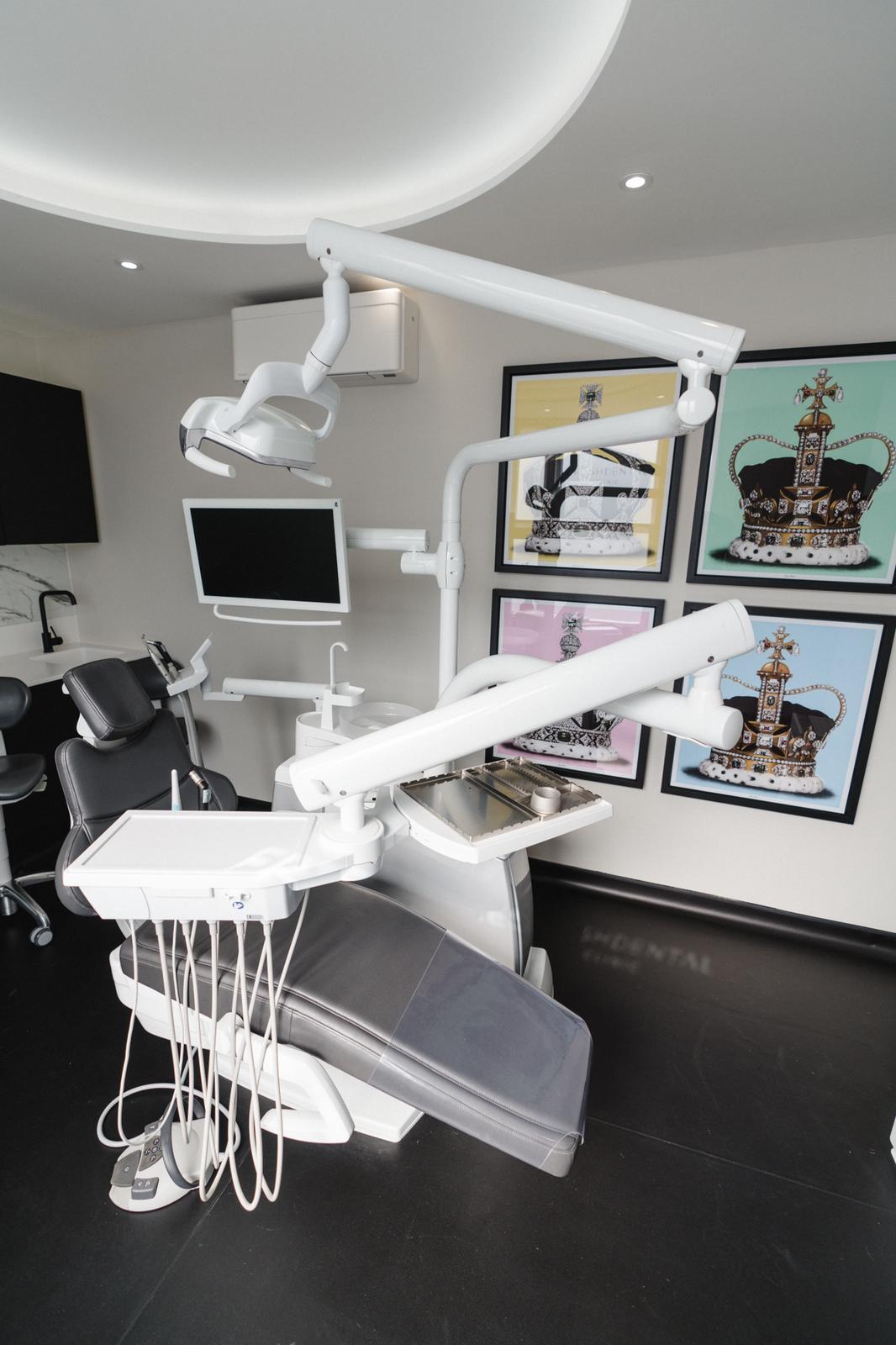 Try before you buy
No one can truly realise how much the latest digital technologies can impact their business and how many facets it can change it until you have really embraced them.
There is the simulation of treatments, the potential for fabricating your own trays and producing your own models. It really has the power to transform the way you are doing dentistry if you invest time exploring its full potential. Delegates on all our courses get the chance to do that before they invest in their own.
Likewise, they can 'test drive' the latest dental chairs, tools and kit we have installed. This helps them fully appreciate how the most contemporary equipment can impact the way they treat and the outcome of their treatments.
Thanks to support from RPA Dental and Align Technology, our delegates can try all of the latest kit as part of their training. This is yet another benefit of attending our courses.