From squat to hot!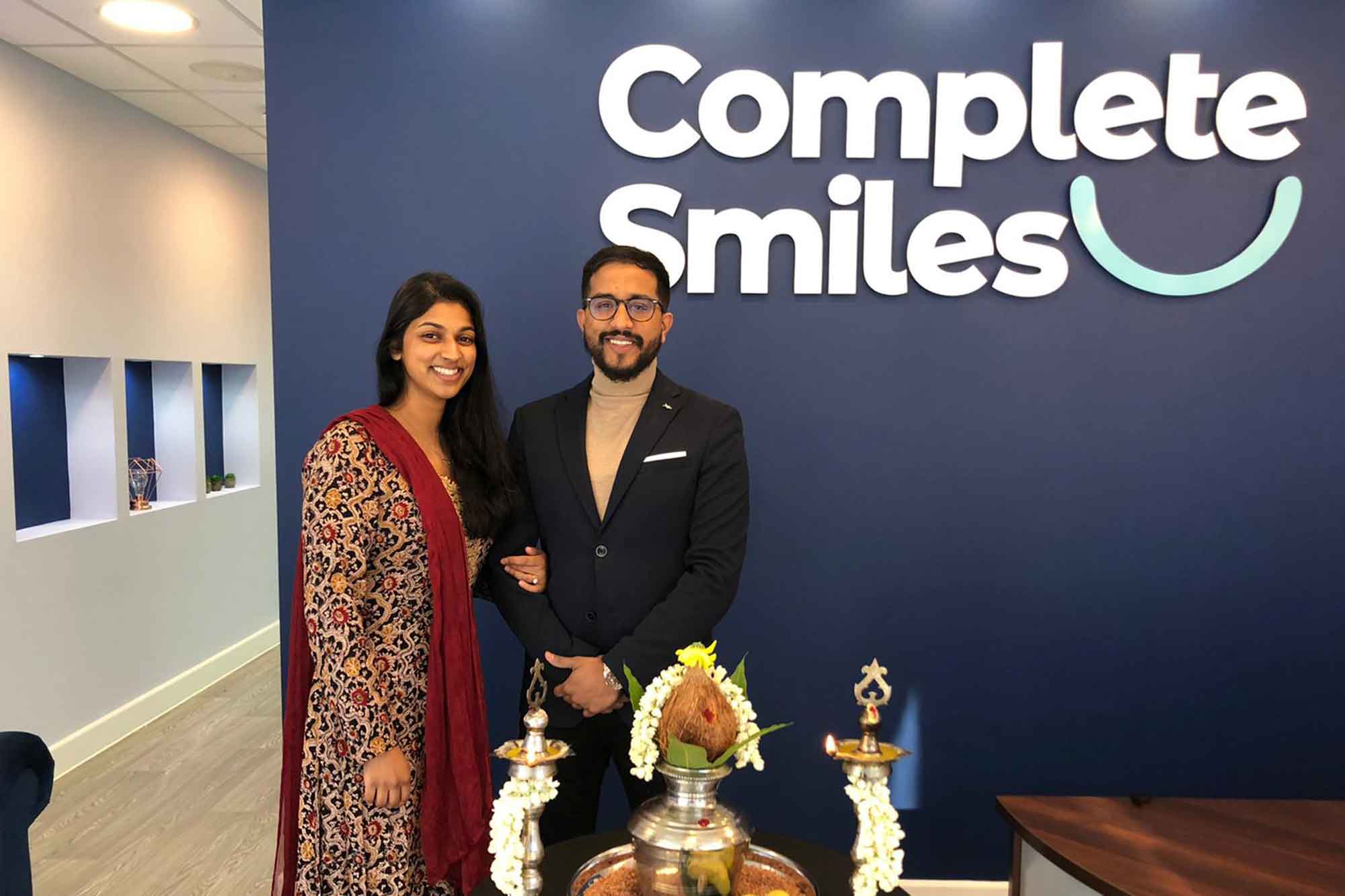 Malavi Sivakanesan shares with Kirsty Hague how she successfully set up a squat practice, thanks in no small part to bringing together the ideal development team.
So, tell me a little bit about yourself and why did you choose to open a squat?
Malavi Sivakanesan: I was born and brought up in Norway and studied dentistry there. My father is also a dentist, and I was working with him. But then I fell in love and moved to the UK to be with my now fiancé.
We wanted to start a business here, so looked to expand our family-run Norwegian dental practices to the UK.
As for the squat element, that was really a happy coincidence. We did look at established dental practices, but nothing was quite right.
Then we viewed a charity shop and we fell in love with the location. There were no other dental practices nearby and it was around the corner from the specialist fitters we wanted to use, and it all fell into place.
Clearly, it's a huge undertaking, so what was the process after choosing your location?
Malavi Sivakanesan: I'm not superstitious, but I do feel very lucky with the way things have gone.
Uv at Divo Interiors, a dental surgery and refurbishment specialist, put us in touch with James Fletcher. He is a project manager at Hague Dental and he offered invaluable guidance and support.
James has been available whenever we needed him, making the whole journey easy and a joy. That has ranged from helping me choose the equipment I wanted and needed to ensuring I understood the regulations over here, which are quite different to Norway's.
This squat is a pilot project for us. We would love to build a brand here and open several practices. To have found such a fabulous team from the outset is such a boon for us.
How did the actual fit go for you?
Malavi Sivakanesan: Everything has been a learning curve. So, although there have been challenges along the way, I have learned so much that I wouldn't change a thing.
I had in my mind what I wanted, having visualised the patient journey, which was incredibly important to me. As well as my long-term business plan and how we could finance that.
Then in came Uv and James, to take control of the practical aspects of fitting out the squat.
James especially was able to guide me as to where to spend money, and where we could trim a little, to maximise the investment and get real value for money. You can't always think of everything. For instance, James reminded me I need to invest in a defibrillator – clearly a key piece of equipment. For things like that I will always be grateful.
The level of support and honest guidance that James and his team offered, as well as the excellence of the actual engineering and installation of the equipment, meant so much to me.
Then, how the two companies work together seamlessly with no day-to-day input from me means this is a long-term professional relationship. We already have the next practice in our chain in the works with both James and Uv.
What is the most important thing you learned along the way?
Malavi Sivakanesan: I knew this before really but having a solid team behind you is so very important. For me, that has meant Uv at Divo Interiors, James at Hague Dental Supplies, a great accountant – who happens to be my future father-in-law – and my fiancé, a management consultant, who created a fabulous business plan for me.
It is a blessing having the right people in my corner from the outset. I want them by my side as I look to the future of my dental business.
Hague Dental Supplies – a perfect partnership for squat development

Setting up a squat gives you the freedom to achieve a unique practice with your stamp on it. It allows for long-term expansion and meeting all the modern-day legislation requirements from the start.

The Hague team can support you in creating your new practice every step of the way. From assessing site feasibility through to spatial planning and space layouts, budgeting, meeting legislative and regulatory requirements and equipment selection. As well as providing a build team or working with yours seamlessly.

In addtion, Hague is committed to dealing with any snagging issues. It offers a comprehensive handover and training process, and an after-sales service that cannot be beaten, from emergency repairs to annual servicing.

If you would like to know more about how Hague Dental Supplies can help you create your ideal squat practice and keep it that way long into the future, please visit www.haguedental.com, email [email protected] or call 0800 298 5003.