Mediform – the new medical scrubs line available for pre-order
The story of Mediform London starts with its two founders, Jake Hall and Dr Robbie Hughes.
Mediform London is a new medical scrubs line bringing modernisation, style and comfort to medical workwear. A collaboration between renowned cosmetic dentist Dr Robbie Hughes and London-based fashion designer Jake Hall, Mediform fuses function with form, offering stylish medical attire to meet modern standards of clinical care.
Mediform London is a detail-first, customer-facing brand. It recognises the value in customer insight and strives to redress the medical industry.
Jake Hall is a former football player and founder of fashion brand Prévu. He started his fashion world journey with his take on the evolution of the tracksuit – a category he coined the 'twin-set'. This term is now recognised as a product category in its own right – an outfit that offers a clean, sharp aesthetic by pairing a matching top and trouser together.
His style caught the eye of Dr Robbie Hughes, an internationally-renowned cosmetic dentist. He wanted to mirror this for his staff uniforms at his dental practice.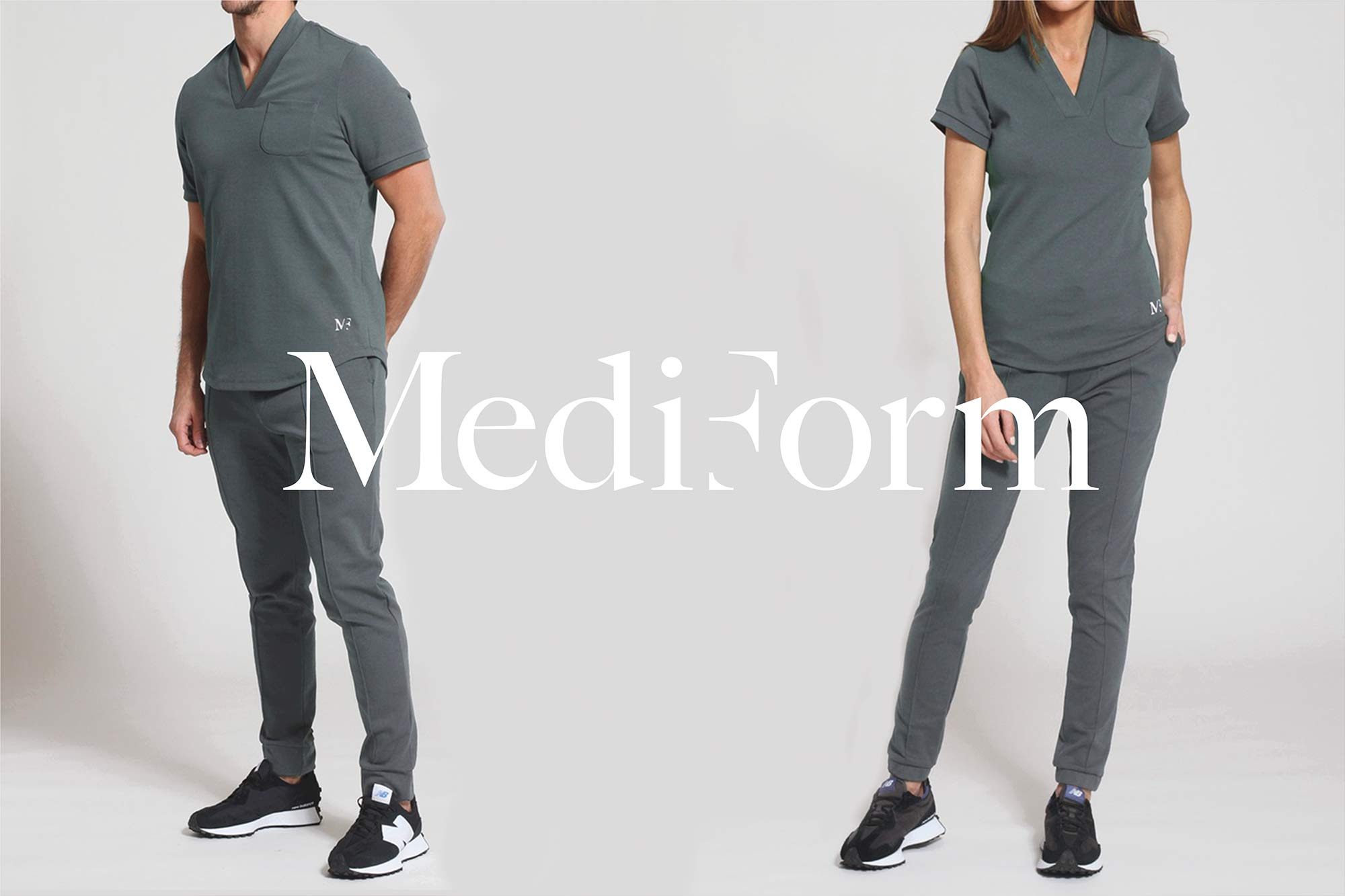 Disrupting the market
Robbie struggled to find modern, stylish medical scrubs that combine function with form. He believes empowering staff to help them look and feel good translates well towards a better patient experience.
This is where the idea for Mediform was born.
It looks to bring together the fashion and medical world in a way not seen ever before.
With the fashion expertise of Jake and the medical know how of Robbie, Mediform London is at the forefront of disrupting the medical scrubs market.
---
For more information or to pre-order visit www.mediformlondon.com