Dr Robbie Hughes – the story so far and what's next for Dental Excellence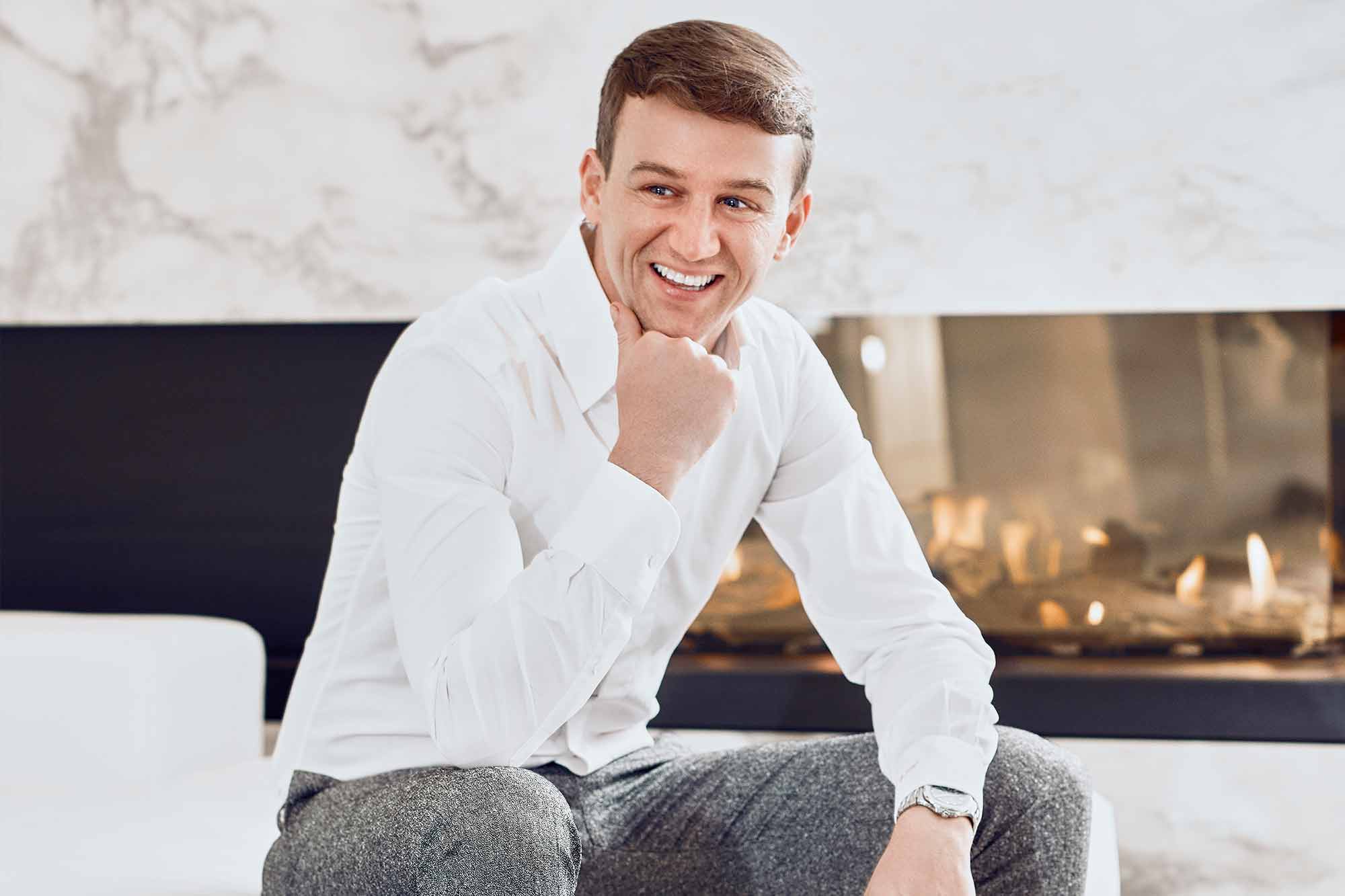 Dr Robbie Hughes discusses how he has got to where he is with Dental Excellence – and how he hopes to revolutionise the dental profession.
Please can you tell us about your journey so far with Dental Excellence
After qualifying from dentistry in 2008, I spent some time in VT and NHS dentistry, but. I always had the desire to start my own business, knowing I wanted to be involved in aesthetic dentistry.
It was after spending time in Florida for my elective at university, which included six weeks in Miami, that my passion for all things cosmetics dentistry really took off. I knew what I wanted to do. But it was important for me to learn my skillset first and foremost for a few years. This meant doing lots of postgraduate education – restorative dentistry, implants etc.
In 2010, I had the opportunity to move to Dental Excellence alongside working at my first practice. That's really when I began working on how to bring my vision to life.
At that point I was still splitting my time between my original mixed practice and two days a week at Dental Excellence. At that point, Dental Excellence was just a small private dentist, one guy, two nurses and one receptionist. He was winding down in his career and needed somebody to start to take over a couple things from him. His end goal was to sell the business.
He focussed heavily on smile makeovers himself, and was great at veneers – he was a great mentor of mine. It was here I saw the potential in the type of clients that were attracted to the practice and his service offering. I saw the opportunity that existed right there within cosmetic dentistry.
It was exactly what I wanted to be doing, what I'd seen in Miami and what I knew was needed in the market generally. With the vision in mind of what I wanted the progress to be, it was a good opportunity for me to take charge and propel the business forward.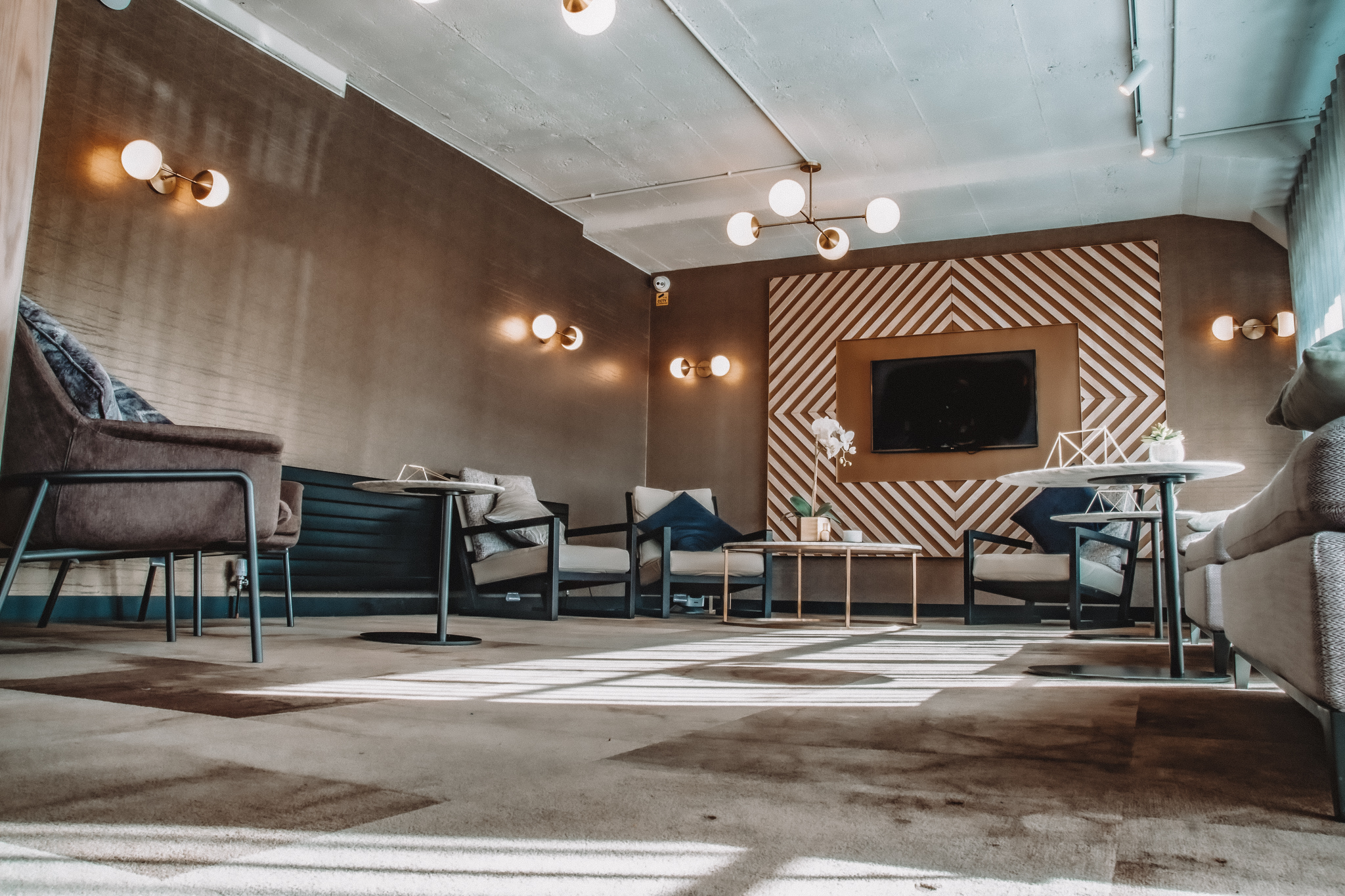 When did you buy the business?
I bought the business in 2012. Back then it was a huge risk as I was still quite young, but I felt ready; that was the start, and we've gone from strength to strength ever since
From 2012 to 2014, it was just me doing all the dentistry: orthodontics, general dentistry, cosmetic dentistry. But the real game changer came when I partnered with my associate Craig Dewdney. We quickly got involved with digital dentistry around 2014 and that was one of the first things that really allowed me to scale my business and add some real USPs to the business.
Then we started videoing our patients, focusing on great photography. We bought a scanner, and started using 'mockups' which started to attract more and more interest, and move the business forwards in the right direction.
In 2015, the whole Instagram thing started to take off. I had a local makeup artist in the chair one day, for some composite veneers, and she posted about her experience and results, and my own Instagram exploded.
That's when I realised the potential of what we had and what we could develop. I started to approach my Instagram social following differently, looking at actually making that a market for the business and using it as a platform to educate and engage. Things just started to really grow.
By the time we got to 2016, I knew I was going to outgrow the original Dental Excellence facility.. It was a nice but typical semi-detached house cum dentist, but that wasn't my vision. A mentor of mine said to me: :You're practising 21st century dentistry. in a 19th century house.'" And that really hit home with me.
So, I started planning then. My only regret was that I didn't do it sooner. We carried on growing, but it was very hard – until we moved, three of us were working 80 hours because we only had three surgeries and too many patients. I hated the fact that patients had to wait months on waiting lists.
I was learning a lot about business throughout it all. And that's what I found really interested me, more than anything, even more than dentistry. Growing a business and building a brand, I wanted Dental Excellence to be its own brand, not just me. You can't scale yourself, and I wanted to scale the business and bring it to as many people as possible.
When did you take this next step?
I created the Dental Excellence brand as it is today, ready for the launch in 2018 in the new facility. That was where the vision became a reality of what I wanted my dental facility to be all about. The aesthetic, the service, the patient experience, the end result – everything aligned.
We launched with six surgeries, a lecture theatre and an onsite lab. Within the year the six surgeries were running five days a week. We're now running six surgeries, six days a week, with 12 dentists on board, 45 staff, and the on site lab. Right now we are in the process of relocating the lab across the road to its own premises because we've outgrown it.
We've got lots of opportunity to grow further and take the brand further, but what I'm learning on this journey is that the growth and the scale is easy enough to keep building. I've got the blueprint, tried and tested, but the hardest part is the infrastructure around that growth.
You can get patients through the door all day long and find dentists to work for you but it's the infrastructure that makes the business what it is – without the right team around you it won't work.
How have your on site lab facilities made a difference?
We have always operated a one hundred percent digital workflow and our approach is what helps stand us apart. We are constantly looking at new ways to develop and improve our facility to make sure we can ensure that everything we are doing gives us greater control and predictability.
Digital workflows ensure everything is quality controlled. It makes sure the experience is great, and that communication between clinician, lab technician and patient is also great. That's why we love digital, because it offers all of those things.
When predictable protocols are put in place, everyone is taught to follow these protocols, I believe you can scale dentistry this way, and still retain excellent quality. I've proved that in my business. I've got six clinicians who can execute veneers to an exceptional standard. I can put the cases into the system and the results will be of the same high quality. That's because we all follow the same steps in the process.
Our lab was instrumental to that. I was operating a full digital workflow and I wanted that on site. This is so that we could improve the communication between the dentist and the lab but also the patient and the lab. Having a lab on site also allowed me to improve the quality control of the processes better.
So it's been a blessing, and I've learnt so much from having a lab onsite these last two and a half years. I get to put myself in the technician's shoes. So if I'm prepping, I now know all of the potential challenges the technicians going to come across, and vice versa.
The technicians get to come in and out and see the things that I'm doing, which makes their life easier. The communication is fantastic – and we are still learning. My job is to have them adopt the mentality that we're only going to expect perfection, and as such we are now supplying resources to external dentists as well.
I want my lab technicians to be able to communicate well – even advise the dentists. And just make sure that every step is followed so that we can offer exceptional service.
Alongside all of this, you've also got Avant Garde. What is it and when did you come up the idea and what is the idea behind it?
Our Avant Garde Dentistry programme is a course for other dentists that combines cutting edge technology, innovative treatment workflows and obsessive focus on the patient journey to guarantee world class results, every time, for anyone.
It is where all the different business elements start to come together. Essentially, it's the entire concept of what we do and what we believe in.
It teaches concepts such as customer experience and the importance of the patient journey, as well as digital dentistry, protocols and workflows and how you implement them. Also it shows dentists how to really build a successful foundation for their business and start to build a team around those protocols.
Some people think it's just a composite veneer course but it's so much more than that. We offer it through the composite veneer course because it's the easiest way to tie in all of the different elements and showcase how they work together so well.
So we focus on the customer journey, the consultation process and the digital dentistry element of how you involve the mock-up and how the patient gets to see things before executing any treatments.
We also show how it's about how you utilise that unique mock-up to communicate with the patient and allow elements of customisation that patients just aren't used to. How you predictably copy the mock-up with composites. Everything right down to the anatomy of the tooth, the shape, size everything. Everything you see in the mock-up you copy in the composites.
That's the workflow that we teach with Avant Garde. As well as critical business elements like marketing and also indirect veneers.
Why did you develop Avant Garde?
I developed Avant Garde as a concept and a training programme because I knew that my lab had the ability to provide good quality work to external dentists with a very particular step by step workflow for dentistry. Not many labs do this or can do this. The easiest way to educate dentists about the labs is through a training course at Avant Garde.
So, clients come and enrol on an Avant Garde course, understand the concepts of the particular workflows. Then we will have a lab which can service them as well. So, we now have an education arm and a service – so that your education can come together.
Another reason for starting Avant Garde is to do with sharing my knowledge. I honestly believe that if you follow my concepts from Avant Garde religiously, you can go and build a successful business for yourself in dentistry. My overall ambition is that we revolutionise dentistry forever with these concepts; improve the patient experience, introduce digital workflows and modernise the overall approach to dentistry.
If I achieve that, using these concepts from Avant Garde, I've achieved something. That's the overall ambition really for Avant Garde.
How has it gone so far, and where would you like to see it go?
It's going fantastically well; we only started our first Avant Garde course in June 2019 and then the pandemic hit. But we adapted, put measures in place to allow us to continue and all the courses are full. We limit our course spaces to 25 people. This is because it's done in the Dental Excellence facility so people can see the concept for themselves.
You've got to see the environment which is Avant Garde. Everything that you're learning is powered by these concepts. It's like a Mercedes Benz – it's at its best when it's powered by AMG. Dentistry is at its best when powered by Avant Garde.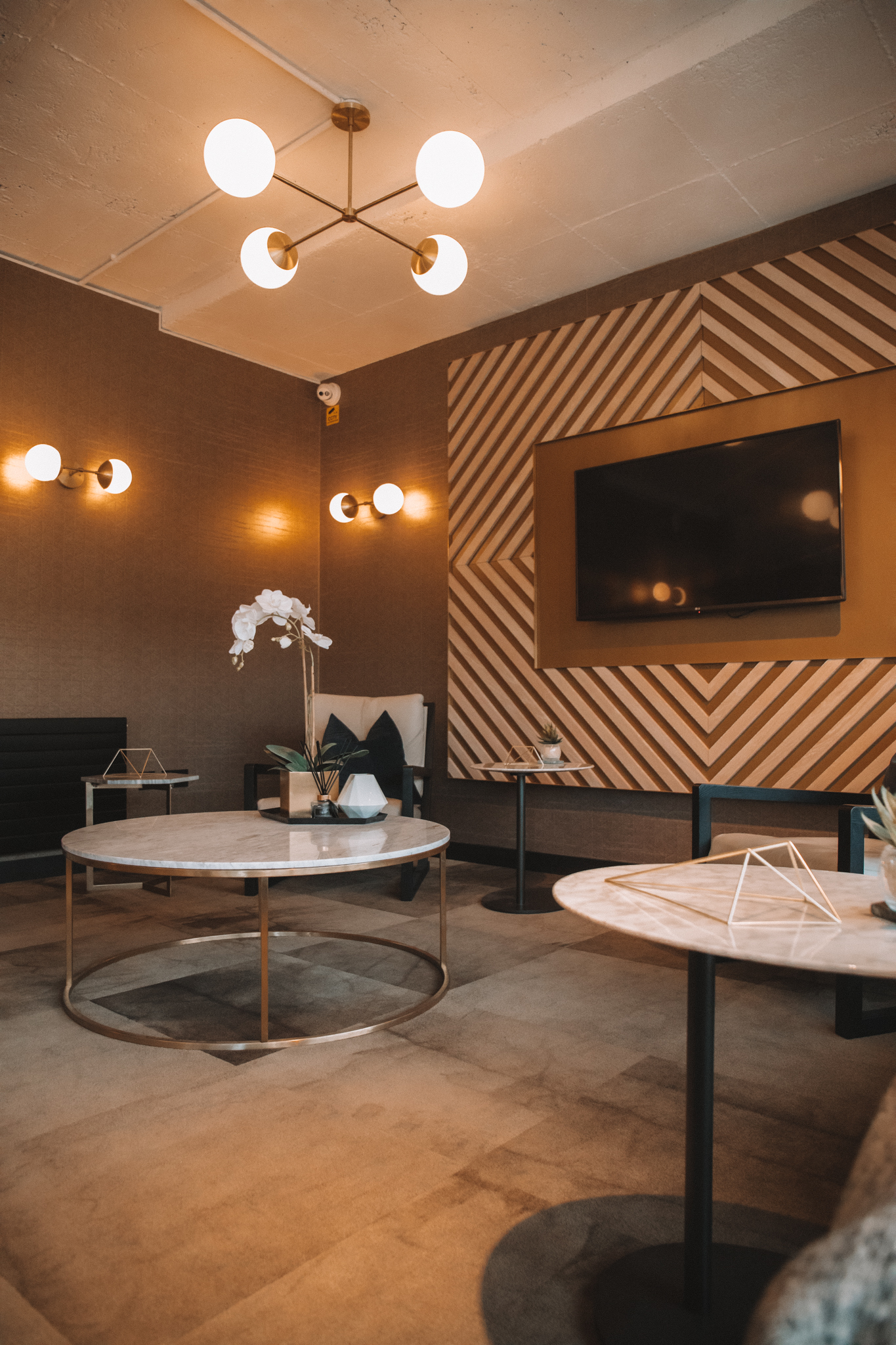 You've got Millionaire Smile as well, which is your at-home whitening system. How has that been going?
The reason I developed Millionaire Smile is because not many dental professionals are fans of over-the-counter dental products. I understand the reasons, because some of them are fads, with low levels of peroxide that don't really work. Ours uses a peroxide free product that still gives great results.
We are using a relatively new product called PAP. It works in the same way as peroxide for whitening teeth and removing stains, but it much more gentle. We have clinical tests and trials which prove the efficiency of it in the safe concentrations that we have in our products.
So, we have developed a product which has a professional element to it, is backed by and endorsed by a dentist, is clinically tested and controlled and generates real results. We're not trying to exceed anyone's expectations. It's a £50 over the counter product that will achieve what it says it's going to achieve. I thought rather than just developing a product that whitens teeth, I wanted to develop more of a regime – a dental beauty lifestyle product.
Millionaire Smile for me is an entry product into the brand of Dental Excellence. If you're thinking about some element of cosmetic dentistry, the first thing you think about it whitening. If we're not accessible as a dentist, if it's not in your price range, you join the ecosystem through our products at Millionaire Smile, and you are entering our ecosystem for dentistry. That is important for me that we want to nurture our customers through the process from the beginning.
In the last couple of weeks we've also launched our pro range. The pro range is a peroxide whitening dental product, only available through a dental prescription. The pro range is different to the Millionaire Smile range in that it's for dentists to provide to their patients as a professional whitening system.
The latest venture that you've gone for is Mediform, which is scrubs. Was this something that was related to the pandemic or was this entirely separate?
In a way, yes. Again, it would go back to the concepts of Avant Garde and just modernising our approach to dentistry. One thing I've always done is I've been quite unconventional in how I dress for clinic and surgery. I don't dress super smart, and I don't dress in scrubs. I've found a way to wear smart casual. I always get complimented by my patients on the attire that I wear. I've tried to entrench that into my team as well.
When we rebranded and moved to Dental Excellence, the nurses all dressed very well. Everyone always asked where we got the nurse uniforms from. I just think it's a hugely important factor.
First impressions are important to our patients. If we're doing all of these fantastic new modern ways of dentistry but we're dressed in baggy blue scrubs, it just doesn't tie in for me. So, it's how we've always been.
How did you get started with this project?
Mediform is designed by a designer called Jake Hall who has his own fashion label. Jake became a friend of mine more recently – we did his teeth and we got speaking during the pandemic.
I had a chat with him and said: 'Jake, I want to change all my uniforms for my clinicians. I wear your products and really want to customise my attire with you. Can you help me and look at some factors and elements that tick the boxes as a medical uniform but doesn't look like a medical uniform?'
We sat down and decided this could be a winner for the medical sector as a whole, not just my clinic. So we started it from scratch, and looked at the elements that I needed and how Jake could bring creation to the designs.
We started around May last year, and could've just pressed the button and launched by August/September. But we really wanted to develop this product well.
We looked at the market and realised there was nothing similar. There was one big company in the United States who were doing very well. But we don't believe that their product is as good, and it's very overpriced.
We went and did our market research and created a product which looks good, feels good, washes well and has an anti-bac coating on. We looked at all different designs too.
We're going to launch relatively small in the sense that we will just have three or four designs/colours. Then we will build and grow from there – we've got a lot in the pipeline. Our end goal is that we want to provide the market as a whole. We're not just looking at dentistry here, but also medical and aesthetics – private first and foremost, which is a huge market.
So how have you been juggling all of this for the last nine years?
It's tough but I'm learning. For the first five years it was all about Dental Excellence. It was down to me to build the foundation and the brand and a team that enjoys the journey with me. My job first and foremost is providing a work environment for my team, where they can enjoy and feel proud to come to work for my company and get what they want to get out of their own careers.
But over the last couple of years, I've learned that business and being an entrepreneur is really my passion. I love dentistry, and complete smile makeovers, but I've found the balance. I delegate a lot of the supervision of the business so then I can spend a lot of time on the other projects.
If you dress like us, if you use our products, if you train with us, and if your clinic looks like ours, you have everything to be a success.
We have an amazing group of companies that really have one main goal – modernising and changing the perception of dentistry – and revolutionising dentistry as far as we can take it. I manage to juggle things because it all ties in. I'm so passionate about what I want to achieve and what legacy I want to leave behind.
I've got a lot of people around me, a big team – and that's what I've learnt, infrastructure is everything. I delegate a lot of stuff, so I'm overseeing a lot but I'm not physically doing everything.
I want my hard work to make everybody's life easier. Most dentists just want a successful business. It's taken me 12 years to essentially have the blueprint I have now. I've got to grow these companies to introduce the concepts to the industry, as we go forward.
Do you have anything else in the pipeline?
I do – our last project is called Spaces, powered by Avant Garde. This is going to be a collaboration with a a design and architect team that I worked with when we developed Dental Excellence in 2018 and then the lab also. We are going to be announcing a collaboration where we can design and build dental spaces – or clinical spaces in general. Again, it will follow all of the same concepts that we've gone through.
It will be totally customised to each client. If you're the type of person that wants to wear Mediform, for example, you're probably also the type of person who wants their clinic to be modernised as well.
We will visit your clinic, look at the feel and the space and what you want to do. We've got a fantastic team that can deliver that, with the proof in the pudding being my dental practice and team who did that with me. So we are going to offer that to the industry now.
If I can look back in ten years and there are facilities set up that feel like Dental Excellence – super centres, big spaces, that feel like a hotel reception and give excellent customer experience and exceptional dentistry, then I've achieved what I want to achieve.
I'll believe I've played my role and that's really why I am doing it.
---
Follow Dentistry.co.uk on Instagram to keep up with all the latest dental news and trends.