Everesting – because it was there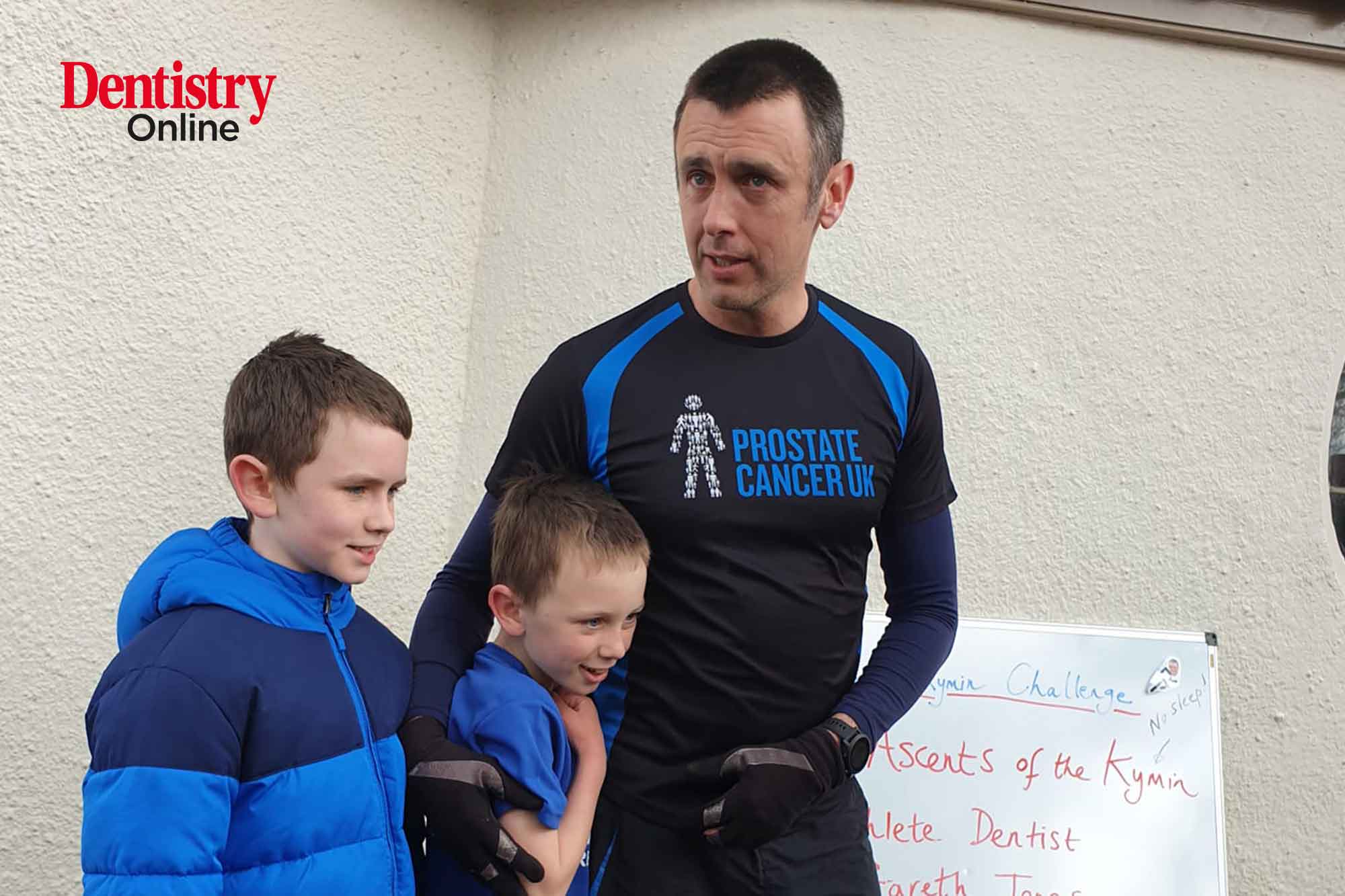 Gareth Jones of Monmouth Dental Practice in the Welsh borders, shares his recent experience of the new phenomenon.
What is the challenge you took part in?
On 9/10 April I ran 37 times up a big hill overlooking Monmouth (called The Kymin). This is an ascent equivalent to the height of Everest (2,9031ft/8,848m).
Everesting started off as a cycling phenomenon. But in doing this, I became only the 385th person in the world to do this on foot.
It took 21 hours and 45 minutes and involved running all night without sleep.
A big part of this challenge was to raise money for Prostate Cancer UK. My dad is currently having treatment for this horrible disease. It is the most commonly diagnosed cancer in the UK and kills one man every 45 minutes.
One of the big issues is that by the time there are any symptoms, it is often too late to cure it.
Part of what we aimed to do with this was to spread awareness and encourage any man over the age of 50 (or 45 if you are black or have a family history of prostate cancer) to go and get a test.
Initially, it's only a blood test (called a PSA) and it could potentially save your life. To find our more, please visit prostatecanceruk.org.
Where did you get the idea, inspiration and drive to take on this challenge?
I saw a video about Everesting on Youtube. I was looking for a challenge to get my teeth into as COVID robbed us of opportunities to race.
The Kymin is a great location because it's a real local landmark where lots of local families go to walk.
I think I'm on a mission to see how far I can push myself and find out where my limits lie. As my good mate, orthodontist Ian Hutchinson says: 'You've got to get comfortable being uncomfortable!'
What did the build-up/training involve?
Training involved running on average four times a week, but with some bigger training weeks thrown in. It was quite common in the build-up for me to run for 2.5 hours on a Friday evening, 1.5 hours on Saturday and another 2.5 on Sunday morning.
My longest single run was 26 miles with six ascents of the Kymin. The toughest training period was a 24-hour period where I ran from home to the top of the hill and back (six miles) every four hours six times.
Getting up at 2:30am to go for a run with very little sleep was an interesting experience. But the sleep deprivation stood me in good stead for running through the night on the day of the challenge.
How did the day go and how did you feel throughout the 24 hours?
The day went really well and on the most part I managed to enjoy it.
The last three climbs were a whole new level of discomfort however, and my stomach was in knots. I was suffering from lack of sleep and started to see hallucinatory rain drops, despite it being completely dry at the time!
The end was really emotional as my mum and dad and two sons were there to meet me, along with around 60 local people many of whom I didn't even know.
What support did you have during the day?
The support I had was nothing short of phenomenal with support runners turning up throughout the challenge to run with me. My mum and some other friends played the role of support driver, ferrying me down to the start after each climb.
Lots of other people came out to support through the challenge. There was a good sized, socially-distanced crowd at the finish line.
I couldn't have completed the job without the support that I had. A Facebook page had been set up and there is a huge amount of information as well as videos and pictures shared too – www.facebook.com/WelshEverest.
How do you feel to have completed the challenge?
I'm incredibly satisfied to have hit my goal. This is compounded by the fact that so far, we have raised over £16k for Prostate Cancer UK.
If any readers would like to donate please visit our Virgin Money Giving page here.
What's next?
A good rest! And then I will take part in the Pen Llyn 50-mile ultra-marathon in July. It's only got 5,000 feet of ascent, so basically flat compared to this!
---
Follow Dentistry.co.uk on Instagram to keep up with all the latest dental news and trends.