Dentistry Question Time – one day to go!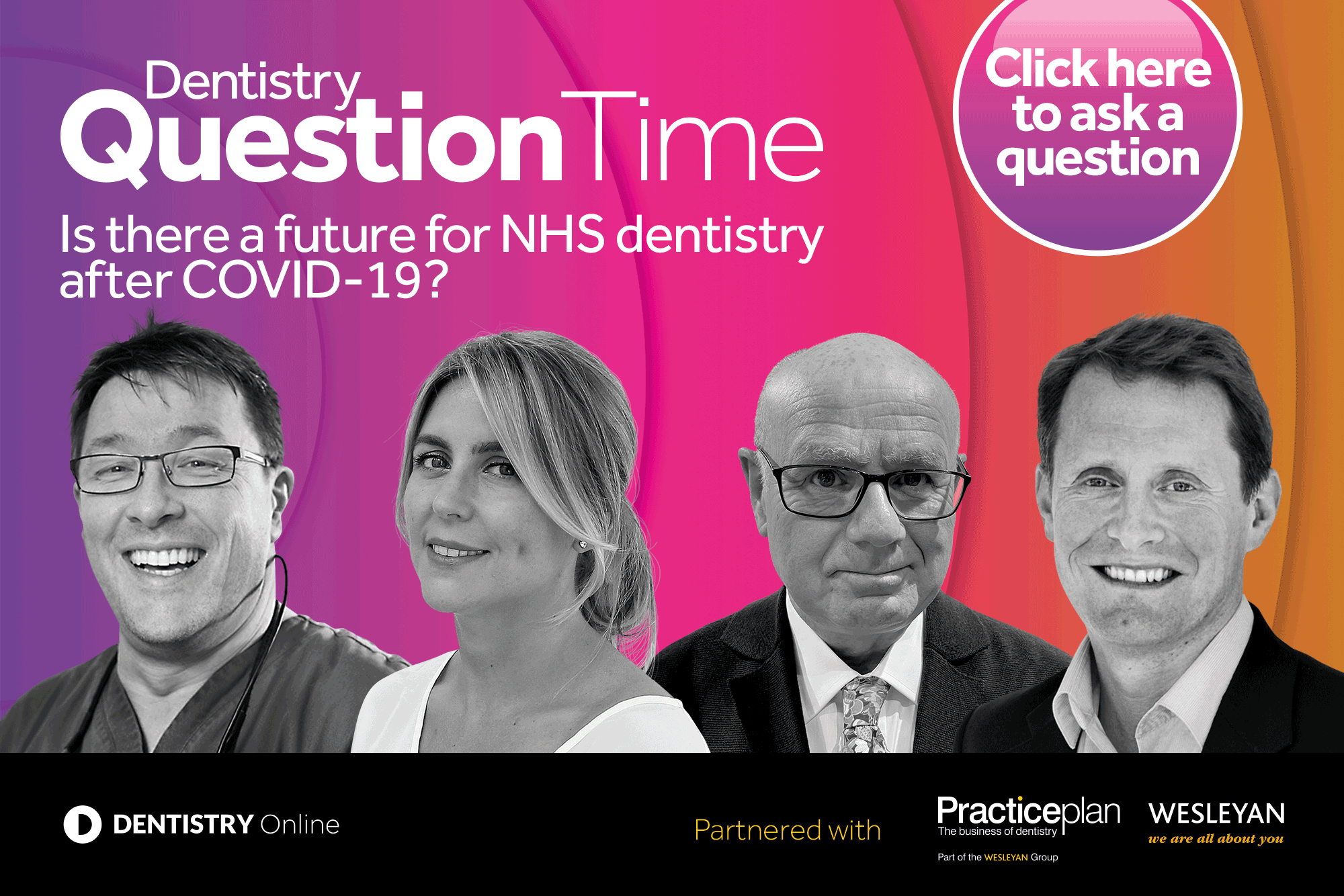 There's just one day to go until Dentistry Question Time takes to your screens.
In a brand new venture, our first Dentistry Question Time debate will look at one of the profession's most pertinent questions – is there a future for NHS dentistry after COVID-19?
Taking place on Tuesday 2 March 2021 at 7pm, the debate will run for two hours. It will also feature representatives from all corners of dentistry:
Simon Thackery – private dentist based in Nottinghamshire
Eddie Crouch – chair of the British Dental Association (BDA)
Clare Robinson – NHS dentist based in Liverpool
Nigel Jones – sales and marketing director at Practice Plan.
Crossroads
Nigel Jones, sales and marketing director, said: 'I'm very much looking forward to the question time session. I believe we are at a crossroads. It's vital for all of us with a passion for dentistry to explore the various scenarios that could unfold.
'As someone who for more than 30 years has supported hundreds of dentists make the move away from the NHS, I am very aware of the positive impact such a step has on both the personal and professional lives of those I've helped.
'However, that does not mean I am insensitive to the societal implications. For example, the risk of a rise in oral health inequality and of losing NHS dentistry. I very much welcome the chance to debate how NHS and private dentistry can co-exist in the most beneficial way for the UK population.
'The pandemic has shone a spotlight on the underlying issues with health and social care in the UK. I can't remember a better time for the various governments to grasp the nettle. And to bring about the transformative change to our dental services that almost everyone agrees is urgently needed.
'This discussion is an opportunity for everyone who cares about UK dentistry to contribute to the very necessary debate with thought provoking questions that could help shape the future.'
To get involved you can sign up here. To submit your questions you can also visit www.dentistry.co.uk/webinars/dentistry-question-time.