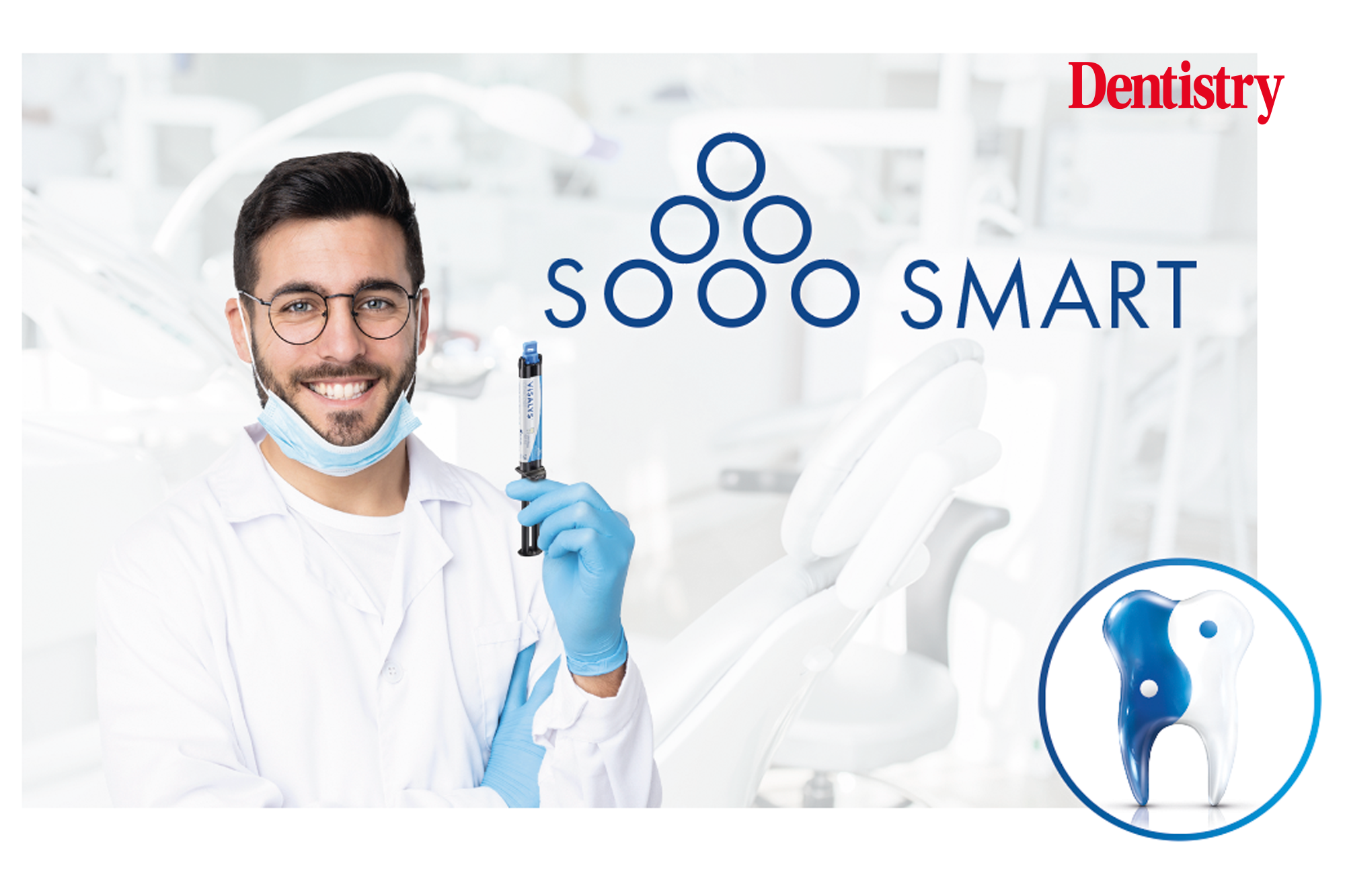 Kettenbach Dental is expanding its composite division of Visalys products. Find out why the product family of restorative materials is growing so well.
What started with a single material over a decade ago expanded to five unique restorative solutions for core build-ups, cementing and temporary restorations. and, recently started, nano-hybrid composites for direct filling therapy: Visalys Fill and Visalys Flow have been officially available in dental trade since this spring. 
Visalys Fill and Visalys Flow
Universal filling composites with impressive handling properties.
With Visalys Fill and Visalys Flow, Kettenbach Dental introduces two light-cured, radiopaque nano-hybrid filling composites to the market that can be used for all class I to VI fillings, in line with universal composites.
Visalys Fill impresses with its smooth, glossy surface. It's very easy to pack and adapt and almost does not stick to the instrument. Visalys Flow impresses with its successful balance between flowability and stability.
And the trick is the so-called Flex Shade System, which has particularly striking properties. The pronounced chameleon effect of the new composites allows them to cover the entire Vita shade scale with just five colors. Simply intelligent. 
Simply efficient
Covers the entire VITA classical shade scale with just 5 shades

 

Simply pleasant
Good modelling, no sticking to the instrument, perfect balance between flowability and stability

 

Simply stable
Long filling durability and minimal discoloration for elevated patient comfort.
Visalys CemCore
One composite for cementing and core build-up.
Visalys CemCore is a dual-curing, adhesive cementation composite. It's also called 'the composite for all work under restorations' because it is suitable for cementing all indiraect restorations. It is also compatible with all dental materials (metal, oxide ceramic, silicate ceramic, etc).
The material promises a very easy removal of any excess, five different shades for every patient situation and is free of bisphenol-A. Visalys CemCore can also be used to create core build-ups safely and easily. 
Simply superb
The excellent adhesive bonding regardles of the restorative materials, simplifies the search for the right cement
Simply colour stable
For long-time satisfied patients

 

Simply hydrophobic
The minimal water absorption ensures outstanding shape retention and significantly reduces the risk of fractures.

 
---
The Visalys range is available at Dental Sky, visit www.dentalsky.com/kettenbach.