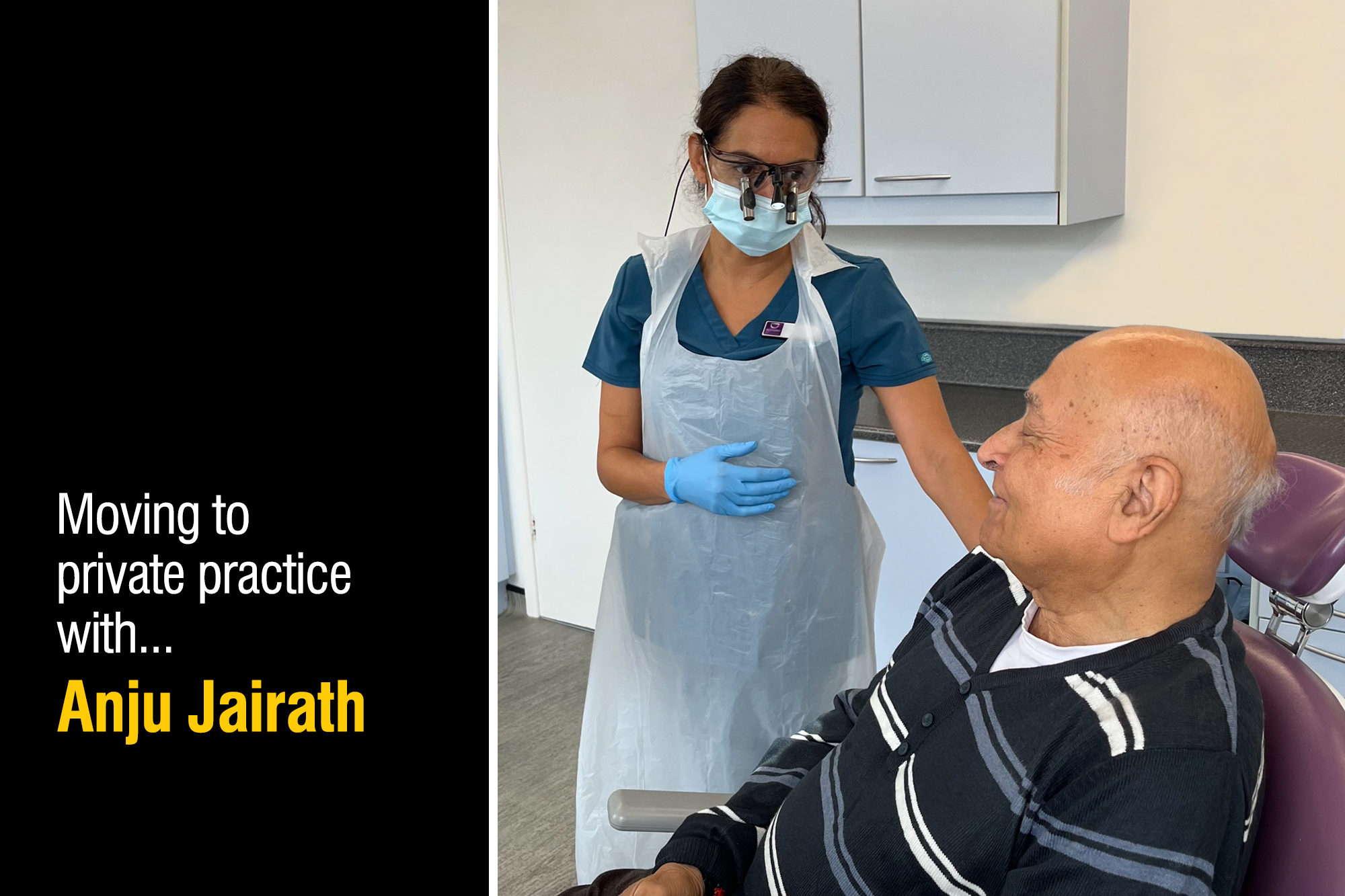 Anju Jairath explains how transitioning from NHS to private practice with the support of Practice Plan brought back her love for dentistry.
When her patients started saying to her, 'You seem a lot happier', Anju Jairath of Allestree Dental in Derby knew she would done the right thing by converting from NHS to private practice with Practice Plan.
When her husband and practice owner, Den, delivered the news that he and his co-owner had decided to leave the NHS altogether, it hit Anju hard.
'I did get upset,' she admits. 'I had a lot of guilt about the children and those that couldn't afford private dentistry. But I knew NHS dentistry was killing me. You hear it all the time, that treadmill effect of the NHS contract. It was killing me and my love for dentistry too.'
Having been committed to NHS dentistry for more than 25 years, it was a daunting prospect for Anju to step away from it. However, the pressures of COVID-19 restrictions and recruitment issues forced the final decision.
'We were good NHS dentists and we were ticking over. When COVID-19 hit along with all the new restrictions, it threw everything into the melting pot. That's when I was really feeling frazzled,' she recalls.
Sadly, like many others in the profession, when their associate left, the team struggled to find a replacement to deliver NHS care. They were left believing they had no other option than to hand back their contract.
Overcoming guilt
Stepping away from the NHS and into the unknown stirred uncomfortable emotions for Anju despite reassurances from Josie Hutchings, Anju's Practice Plan regional support manager.
'When it was crunch time to hand back the contract I was nervous, anxious and racked with guilt. But deep down I knew it was the right decision.'
With support from Josie and Practice Plan, in January 2022, Allestree Dental Practice handed back its remaining NHS contract and became a fully private practice. The move from NHS to private was easy and went smoothly, according to Anju.
'The actual conversion went really well,' she says. 'Patients received letters that included a code and they could register digitally. A lot of people signed up very quickly and the books started to fill, despite cancellations from patients who decided to look for an NHS dentist.'
She recounts: 'Josie was very happy telling me I'd done really well.' However, she did begin to feel like a victim of her own success. 'A lot of the patients signed up straight away including those of the associate who'd left. So, I suddenly had loads of new patients. That was quite hard for me as I hadn't treated them previously. Added to the fact I didn't have familiar staff.'
So many patients signed up to the practice's membership plan that Anju chose to make the unusual move of capping the number of members on her plan.
Anju credits Josie and Practice Plan with helping her navigate the conversion process successfully. She confesses to being fearful about the whole thing.
'I was scared, but I trusted Josie,' she states. 'I'd seen a part conversion already. So, I knew it would be successful, but it was the fear of the unknown.'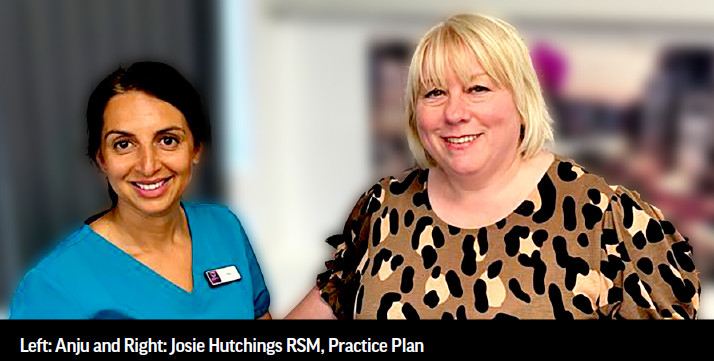 A reassuring presence
Anju is especially grateful for being able to rely upon the reassuring presence of Josie.
'I really appreciated Josie's support. She does bring out the best in me anyway. She's always so encouraging. And when you're going through the conversion, I personally would want someone like that around.'
Despite the pain caused by staff recruitment and retention last year, Anju feels the timing of their move was right.
'Timing was crucial,' she says. 'I felt we were not going to have this opportunity again. When we sent the letters out in January '22. It was the right time and most people understood. We had given them three months' notice. They might not have been happy, but they understood the reasons why.'
More than 18 months on from the conversion, Anju feels her patients see the benefits of the move for themselves.
'Generally, everyone's been really happy,' she states. 'Yes, some were unhappy about the registration fee, but now they're on the plan they appreciate the benefits. Especially when they see what's going on in the country and the difficulties people have trying to get in with a dentist.'
Finally reaping the rewards
Things are now on a more settled course and Anju feels able to relax a bit more. 'I got to January this year and I just thought, "I'm really lucky. I'm really lucky that I get to go to work in the practice that I've worked in for a long time and that I'm going to see out the rest of my career here. And I get to chat to my patients". They're like old friends and I'm no longer watching the clock and thinking about my targets.'
Anju feels it's plain to see that her patients have benefitted from having the comfort blanket of plan membership. She also values the extra time she's afforded to be able to get to know them better and build great rapport.
'I do wish I'd done it sooner, but hey ho, you live and learn.'
Despite seeing fewer patients, Anju feels the biggest benefit has been to her confidence and self-esteem.
'I realise in order to look after others I have to look after myself first,' she asserts. 'I love people – I love caring for people. And that's the reason I went into dentistry. Slowly over the years that dwindled away and I kept thinking I'm not good enough. And now I've realised I am good enough and value myself more. I work to the best of my ability and have great rapport with my patients.'
'So, thank you Josie and Practice Plan for your support.'
---
If you're considering your options away from the NHS and looking for a provider who will hold your hand through the process at a pace that's right for you, why not start the conversation with Practice Plan on 01691 684165 or book your one-to-one NHS to private call today: practiceplan.co.uk/nhsvirtual.
For more information visit practiceplan.co.uk/nhs.