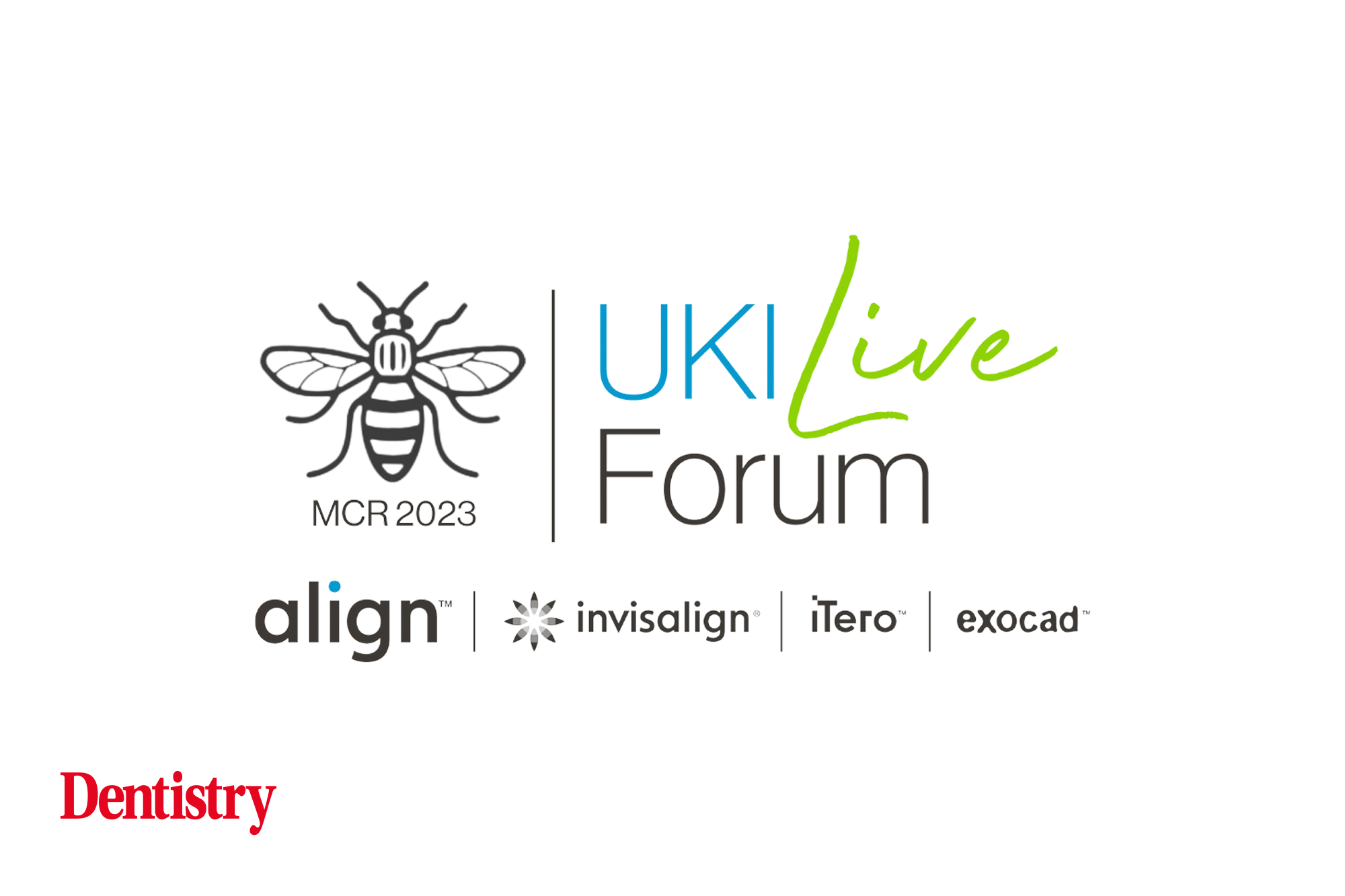 Align Technology's UKI Forum Live will offer insights and training for general dentists to embrace innovation and digital transformation.
Dentistry is constantly evolving. Staying at the forefront of innovation is vital for any forward-thinking dental professional.
To stay abreast of the latest advancements and industry trends, dentists should mark their calendars for the upcoming UKI Forum Live for general dentists, hosted by Align Technology. The event will take place on Friday 8 September and Saturday 9 September 2023 at the Manchester Metropolitan Convention Centre. It is designed to be a transformative experience for Invisalign trained doctors.
This is a unique opportunity to enhance clinical expertise, embrace the newest innovations from Align and explore strategies for strong business growth. A host of distinguished speakers will cover diverse topics and showcasing the latest digital developments. Here are some details about this year's lineup:
Spearheading change for a successful dental practice
Dr Simon Chard is one of the UKI Forum Live's speakers. A business entrepreneur and   president of the British Academy of Cosmetic Dentistry, Dr Chard will encourage delegates to embrace change and innovation. He will offer practical, evidence-based ways to improve clinical outcomes, enhance patient journeys and achieve commercial success.
As he explained: 'There's a lot of change happening in dentistry that can sometimes be hard to keep track. However, we can leverage the many benefits if we adapt quickly. My presentation will bring together some key areas of positive change to provide delegates with simple, easy-to-understand and evidence-backed ways to bring in new technologies and techniques – some of which require a capital investment and others which might need a change of mindset to improve the way we do dentistry in the UK.'
Minimally invasive approach for planning ortho-restorative patients
Dr Lorena Mingotti is a leading specialist in orthodontics. She was also an early adopter of Invisalign Smile Architect – Align's smile design solution combining alignment and restorative planning in a single platform.
She explained: 'The software has huge positive impact on planning ortho-restorative cases. My mantra is "plan with the end in mind", and this new tool enables doctors to plot every movement needed to achieve an exemplary restorative case.
'Delegates can review various cases I have treated – from simple to complex. They will leave with a deeper understanding of the technology, how to apply some of the tools immediately and with the confidence to apply Invisalign Smile Architect in their future planned restorations.'
Advanced biomechanics for invisalign treatment
Specialist orthodontist Dr Mark Brickley will take centre stage in a dedicated agenda to deliver a thought-provoking presentation that delves into the biological forces and biomechanics associated with the Invisalign system.
Dr Brickley said: 'I am delighted to speak at Align's UKI Forum Live. Delegates will be presented with a different, more disruptive way of viewing and planning treatments to achieve complex movements such as class II and deep bite corrections during my session.'
Managing complex cases
Treating patients with crossbites and posterior open bites can present challenges for comprehensive Invisalign providers. In his presentation, Dr Mohsen Tehranian will address some common pitfalls to provide strategies to effectively manage such cases – from consultation to planning and finishing.
He said: 'Delegates will also be provided with a range of strategies to manage end of case, posterior open bites – an experience that many will have encountered.'
What is there to see at the UKI Forum Live?
In addition to these presentations, the UKI Forum Live 2023 boasts an impressive lineup of national and international speakers, including:
Dr Monik Vasant on 'Maximising aesthetics – function and Invisalign in aesthetic rehabilitation'
Dr Sarah Pless with a look at 'Failures and redemptions – learning from my mistakes'
Dr Michaela Sehnert asking 'What about the period? Orthodontics and implant placement in periodontally compromised patients'.
There will also be a TED-style talk on 'Invisalign Smile Architect – new foundations for aesthetic dentistry' featuring Drs Luis Ilzarbe, Elaine Halley and Barry Buckley. Additionally, a parallel programme for team members. This includes TCO expert Laura Horton discussing how to build confidence by understanding patient profile types and harnessing digital communication tools, supported by a hands-on session with Tracie Barnett.
Finally on the agenda is Vashti Whitfield – an inspirational speaker and life coach – who will discuss 'Transforming human potential with confidence – courage & resilience'.
UKI Forum Live 2023 will end up with an awards ceremony celebrating exemplary Invisalign transformations and outstanding contributions to dental practice development. The award categories include:
Best Align Digital Platform Restorative Case
Most Transformed Smile
Best Invisalign Orthodontic Treatment
Best Practice Team
Most Transformed Practice.
---
To view the full meeting agenda and register to attend: www.invisalign.co.uk/gp/professional-development/educational-events.
Registration closes at midnight on 1 September.