Oral Health Highlights – spotting skin lesions and oral cancer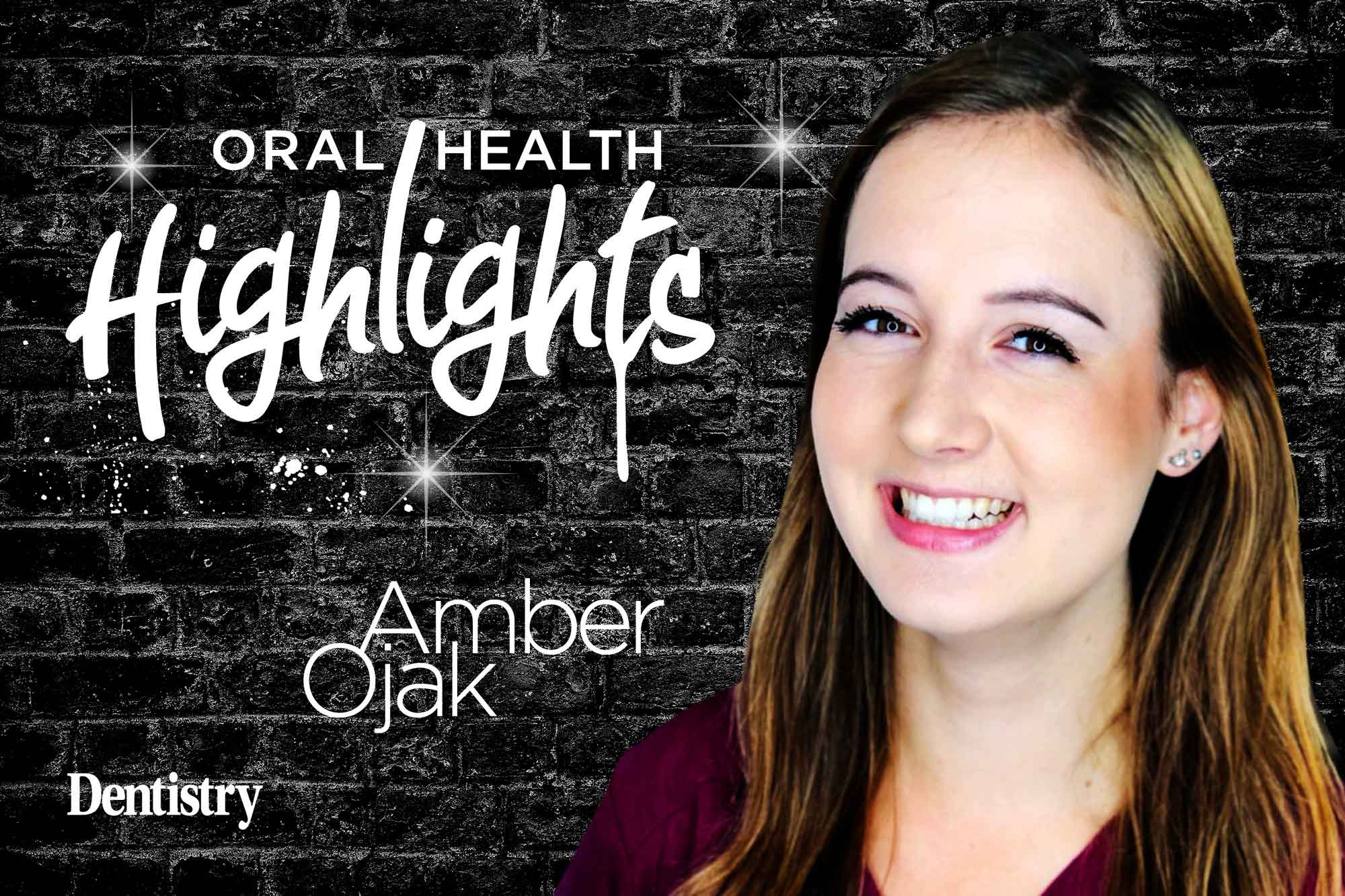 This month Amber Ojak discusses how dental therapists and hygienists play a crucial role in the wider setting of healthcare, such as spotting skin lesions and oral cancer. 
Recently it has been highlighted how having full access to patient medical records could improve patient outcomes and their safety resulting from our dental treatment.
The number of times I have been told by patients, 'It's not relevant to this', when I ask about any updates to their medical history is staggering. I must then give a lengthy explanation on why every medical change or update is important to their treatment and their overall safety in case of an emergency.
It has also made me think about the role we play as dental therapists and dental hygienists in the wider picture of healthcare.
Menopause
Recently I have been talking more and more to my patients, about the menopause.
The menopause comes with a few negative impacts for the oral cavity. Some include xerostomia, oral thrush, burning mouth, and periodontitis risk which could result in tooth loss. A lot of women have told me of these concerns they are experiencing.
After ruling out other possible factors, it has been our conversations within the appointments that have encouraged them to see a GP about the menopause or has potentially made them aware of these side effects.
It is astonishing to me how little some women know about the effect of the menopause on their oral cavity. They are genuinely very surprised when I tell them it may be contributing to what they are experiencing.
It is also a good chance to talk about hormone replacement therapy (HRT) if they are not already on such a treatment programme. This is because these treatments can reduce the risk of the negative oral symptoms that come with the menopause.
Skin lesions and oral cancer
In addition to this, our role in spotting skin lesions and oral cancer symptoms has never been more important.
Lockdown caused a lot of people to stay away from the dentist. This has meant potential lesions have not been identified as patients haven't been coming to see us.
Talking to patients about the importance of checking their skin is now a big topic. If anyone is seeing a change in the colours of moles or if the outline of dark lesions is becoming irregular, I always encourage them to go and speak to their GP. This is just to be on the safe side.
A lot of patients are unaware of what to look for. I think as health care professionals we play a very important role in talking about this.
It doesn't just stop at skin lesions and our bigger role is identifying any abnormalities in the oral cavity. We are constantly updating our knowledge with CPD to become better at identifying any issues. Once again, patients who have not been seen due to Covid may have areas that need urgent attention.
In my experience, the over 40s seem to be much better at identifying any issues such as ulcers or suspicious patches that have not gone away compared to the under 40s.
I have seen a few patients recently under 40 who have had areas of concern. But thought it was a normal aspect of the mouth. How are patients meant to know they have oral lesions if they are not educated on what they should be looking for?
A wider health care setting
Could we potentially be used in a wider healthcare setting? Absolutely!
I remember when I was in my third year of study, we participated in an Oral Cancer Awareness Day organised by the University of Edinburgh. We went to a community centre to talk to a small group about oral cancer and the causes of it.
It was such an amazing experience to educate people. Likewise, it was very clear that members of the public didn't know how to check their oral cavity for any negative signs.
This brings me back to the importance of our role. I will definitely be looking out for more opportunities to educate the general public.
---
Catch up with previous Oral Health Highlights
Follow Dentistry.co.uk on Instagram to keep up with all the latest dental news and trends.